Resume With Business Development Skills: Know How To Craft One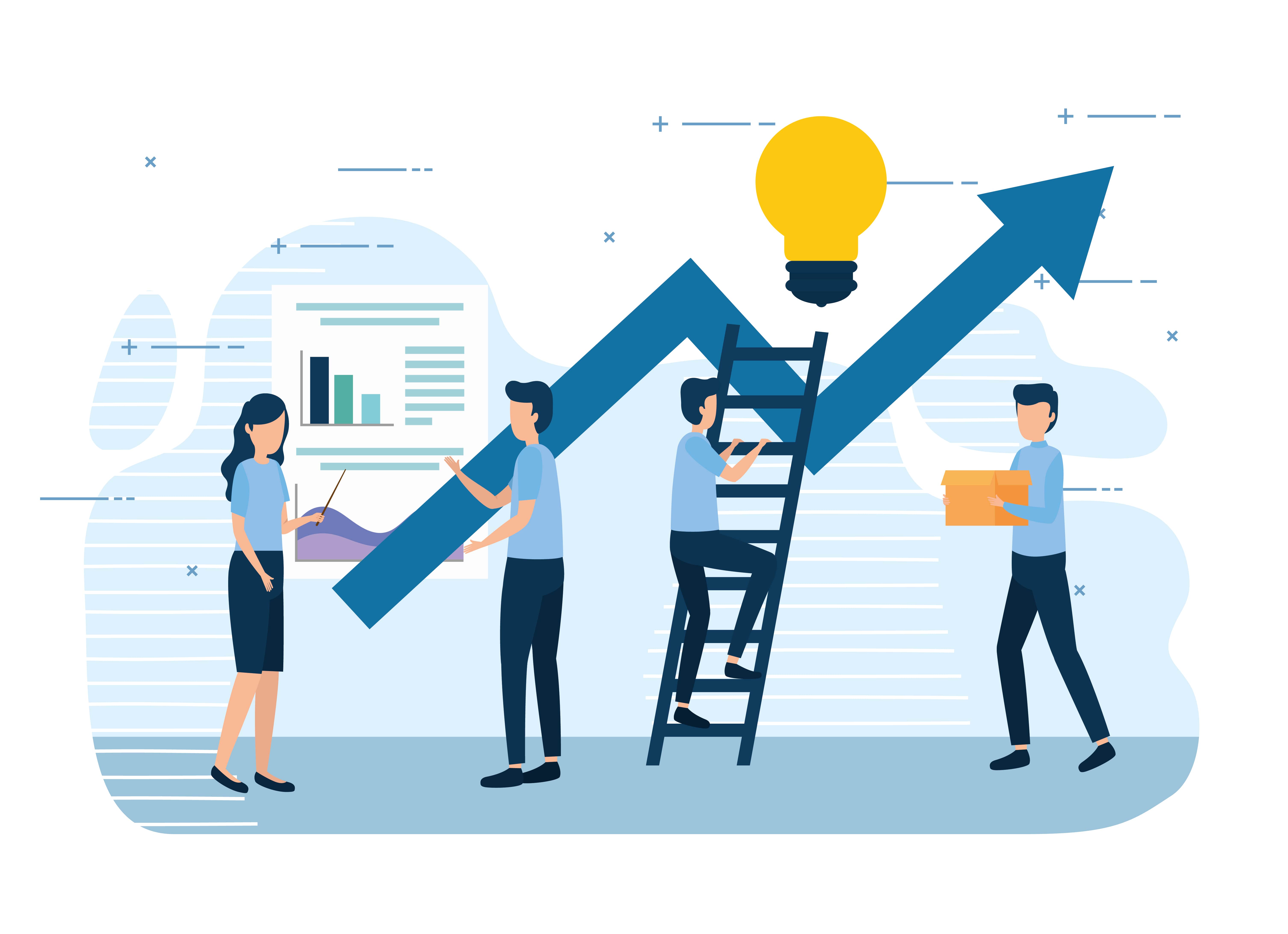 Aren't you tired of submitting your business development resume with no response?
Worst yet, you understand how you can benefit the firm you wish to collaborate with and why you are their best option.
Typically, it is not your talents that matter, but how well you convey them on your resume.
Business development specialists seek to develop a firm by reviewing their performance and looking for places to improve. 
It may involve establishing and sustaining relationships with allies and partners, or it may entail recognising development prospects in alternative channels. 
A career in business development offers opportunities for growth and job satisfaction.
Business development is the process of identifying long-term strategies for increasing value through the cultivation of relationships, markets, and customers. 
The primary duty of a company developer is business expansion. Depending on the industry, the day-to-day duties and techniques for achieving this objective will differ, but the mission as a whole will remain the same.
Many business development positions require a degree, but this varies by organization and job. 
In most cases, experience in sales, marketing, or business management is required. Some abilities, like sales, communication, negotiation, marketing, data analysis, and project management, are also essential for success in this area. 
You can boost your chances of success in the field of company development by acquiring these talents.
A well-crafted resume is crucial for any job application, and this is particularly true for a business development role. 
Business development professionals are responsible for driving growth and revenue for a company, so their resume should showcase their ability to develop and execute effective strategies, build and maintain relationships with clients, and drive business results. 
In this blog post, we'll explore some tips for creating a strong business development resume, as well as provide examples to help you get started.
Your resume should start with a clear and concise summary that highlights your relevant experience, skills, and achievements. 
This summary should be tailored to the specific job you're applying for and should include keywords that match the job description. 
In the experience section of your resume, focus on highlighting your achievements rather than just listing your responsibilities. Quantify your results wherever possible, using metrics such as revenue growth, customer acquisition, or cost savings. 
Business development is all about building and maintaining relationships with clients and partners. 
Make sure to highlight your relationship-building skills, including your ability to communicate effectively, negotiate contracts, and collaborate with cross-functional teams. 
Business development professionals need to have a deep understanding of their industry and market. Make sure to showcase your industry knowledge, including your understanding of market trends, competitive landscape, and customer needs. 
Finally, make sure to include any relevant skills or certifications that demonstrate your expertise in business development. 
This could include skills such as sales management, customer relationship management, or negotiation, as well as certifications such as the Certified Business Development Professional (CBDP) or the Certified Sales Professional (CSP).
Focus your CV on the business setting: Every firm relies on distinct expansion strategies. Some are of greater significance than others. If your target organisation relies largely on direct sales growth, you should at least include relevant experience on your CV.
Concentrate on the appropriate figures in your BD CV: Mentioning figures on your resume is great, but some numbers make much greater impact than others. Certain individuals can cause recruiters to roll their eyes. Concentrate on business expansion results and avoid regular tasks.
Emphasizing the most compelling outcomes with bold language. Use customized sections, bullet points, and headings to increase the resume's readability. 
Develop a layout for your resume that keeps it concise and directs recruiters' attention where you want it to go.
If your resume can be exported and printed as a PDF, recruiters will be able to see it even during their lunch break.
Metrics are one of the most crucial components of a CV for business development. Statistics reflect your employment impact in a manner that words alone cannot.
Try to include metrics on at least 50 percent of your bullet points, but add more if you can. These are some of the finest ways to leverage metrics when you're describing your previous business development roles:
Revenue growth is arguably the most crucial responsibility of a business developer. Emphasize the amount by which you have increased the company's gross income during your stay.
Ratios de conversion: As a result of implementing new customer-reaching systems, have conversion rates increased? Utilized targeted advertising, responded to inquiries within minutes or hours, or utilized multichannel outreach to enhance conversion rates?
Leads: It is not sufficient to inform hiring managers that you have grown revenue. Explain your methodology. Perhaps you attained a 25 percent increase in leads as a result of the CRM processes you've created. 
Perhaps you implemented a fruitful referral scheme. Maybe you may have worked together to develop social media campaigns.
Data analysis: It is essential to describe how you've employed data from CRM and related tools to achieve success. Ensure that you do not omit to discuss how your company's data analysis has increased the ROI on acquisitions.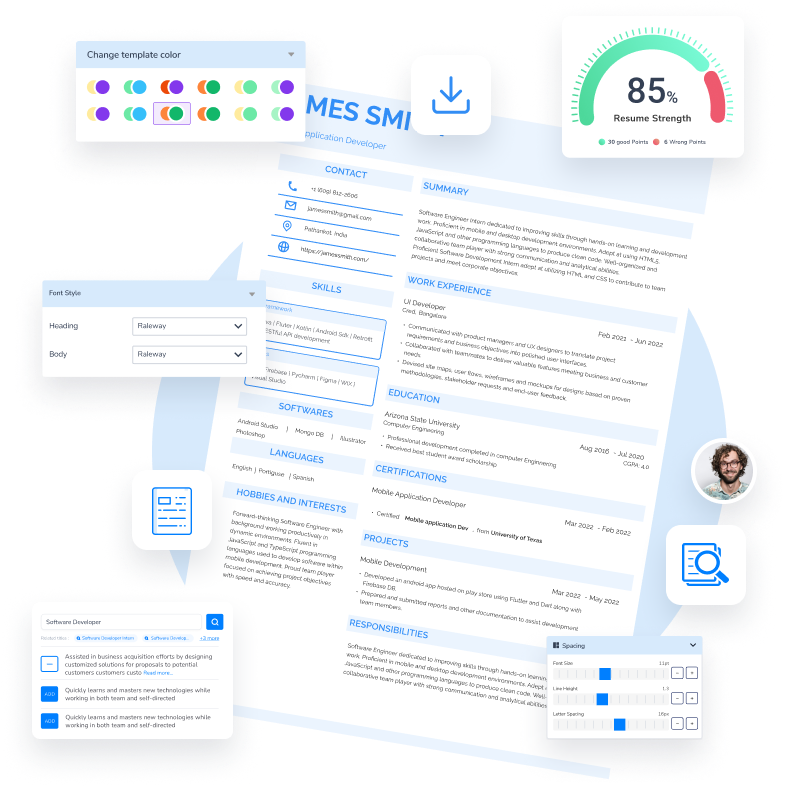 Build your resume in 10 minutes
Elevate your interview chances with our Modern Resume Templates that follows the exact 'Resume Rules' that employers look for.
Try Now for Free!
Build Your Resume
Excellent
4.8
out of 5 on
TrustPilot