Professional Resume Summary [How To Write]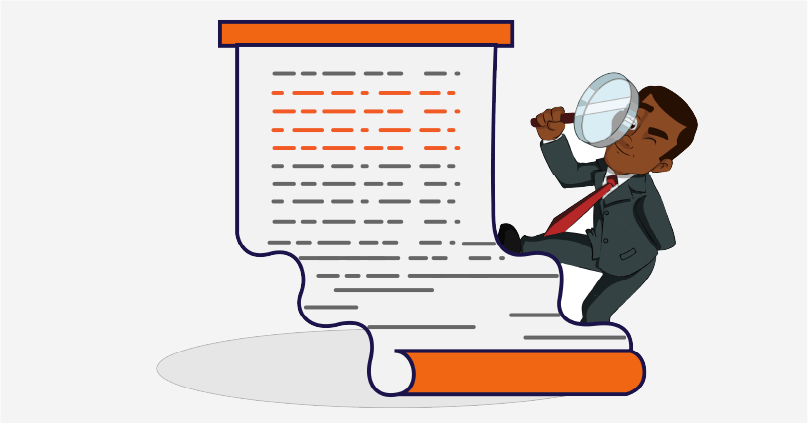 Congratulations! Your resume just passed the ATS (Application Tracking System)! You're one step closer to getting that job you always wanted! But this is no time to rest, hero! There is one more dragon to defeat: the ever-terrifying HR. 
HR will go through your resume and select only the best of the best. So, what it makes HR to short list other candidates and reject you? 
Well, first thing is do you have a professional resume summary that stands out from the crowd? In this article, we got you covered everything about a professional resume summary.
A resume summary statement is a professional introduction of one to two sentences that you can put at the top of your resume to show off your best skills and experiences.
Employers can find out quickly from the summary of your resume if you have the skills and background they need. 
A resume summary can be thought of as the answer to the question, "How would you describe your work experience in one sentence?" 
For example, if you've been a registered nurse for 10 years, you probably have a long list of things you've done that you can put on your resume.
Also Read:
Why Resume is Important (Tips for Writing)
How To Create A Job Winning Resume
How To Make ATS Compatible Resume
Putting together a summary that highlights the most important and relevant points for a particular job and employer gives a clear picture of your qualifications right away.
You must consider writing a professional resume that summarizes everything and increases your chances of getting shortlisted.
The HR will only read the first section of your resume, giving you about 7 seconds to prove your worth. Anything more is down the drain.
Consider the job you're applying for, the company, and the industry when deciding what to put on your resume, including your summary statement. 
HyreSnap resume maker can help you with this: We at HyreSnap have already studied over 100,000 resumes and discussed details with HRs and other experts, and it turns out: the summary part of your resume is the most critical section that HRs look at when it comes to initial screening.
Before looking at a good summary, let's look at what a bad summary might be:
The above summary is terribly long, difficult on the eyes and just plain bad. Any HR will read the first two lines and move on. 
What's worse is even though you know a lot about programming in general, your summary isn't meeting the job requirement stated: they're looking for experienced financial analysts, not economists who know a little bit of everything!
What will really help solidify this is if you list a few work experiences or proofs of work attached to your summary as well. 
Here is an easy formula, use this and you will always get your summary section right.
Let's now look at a good resume:
Now, this is much better. Not only does it satisfy the job requirement, but it's easy on the eyes. Also, in the second summary, there is much more information about you.
A good resume statement is a short summary of what you've done in your career and how you've helped an organisation grow.
It should only be 1–4 sentences long and be a strong, powerful introduction to your most relevant career experience, skills, and achievements.
There are more crisp skills, proper work experiences and a clear picture of what kind of candidate you are. There is no filler text like "I'm good at ____" or "My passion is ____". HyreSnap has thrown out all the irrelevant stuff and made you look like the perfect candidate for the job.
If you have worked for at least three years, you should put a summary on your resume. This section is meant to make you look good by praising your skills, expertise, and work history.
If you're just starting out in your career and don't have much to say in your summary statement, a resume objective statement section would be a better choice.
What you focus on is the main difference between a summary statement and a resume objective. 
The objective statement shows what you want to do professionally in the future, while the summary statement focuses on your strengths, skills, and what you can do for the business you're applying to.
Ready to write your own summary for your resume? Here are some templates you can use and examples of what your summary should look like in action to make it easier for you. 
A recent IIT B.E. graduate who led a group of undergraduate engineers on a project for the Chicago Waterfront fair and has done a lot of volunteer work in district-scale waste/water consulting is looking for a job in water construction.
Data Analyst with five years of experience organising, understanding, and interpreting data for 10+ partner companies to ensure strategic business direction. By making strategies for retailers based on aggression analysis, we were able to find the key store features that would increase traffic and conversion, which led to a 20% increase in overall sales. Expert at using both qualitative and quantitative research methods to speed up the process of gathering data and analysing it, cutting the time it takes by 15%.
Senior Project Manager with 20 years of experience planning, organising, directing, and controlling over 120 company projects from start to finish. Supervised and managed a team of ten professionals in three places around the world (Europe, Asia, and the US). These professionals included executives and analysts. Within a year, I went from being a Project Manager to a Senior Project Manager because I had finished 20 or more projects and done better than expected. Expert at managing all aspects of a project, such as its scope, schedule, budget, risks, quality, and resources.
Business Analyst with six years of experience solving business problems in new, efficient, and cost-effective ways for three different companies. Increased the productivity of the department by 34% by analysing data on employee performance and suggesting ways to improve it. Built a company dashboard with Tableau that shows how the company will grow over the next three years by comparing current data to sales results from the past 24 months. C-level executives use this dashboard.
Experienced marketing manager with a proven track record of driving revenue growth through successful campaign management, market research, and brand strategy. Skilled in developing and executing integrated marketing plans across multiple channels, including digital, social media, and traditional media. Strong leadership abilities, with a talent for motivating and managing cross-functional teams to achieve company goals. Excels at analyzing data to optimize marketing performance and ROI. A creative thinker with a passion for innovation and staying ahead of industry trends.
Highly skilled web developer with a passion for creating engaging and functional websites. Proficient in multiple programming languages including HTML, CSS, JavaScript, and PHP, with a strong understanding of front-end and back-end development. Experienced in developing responsive websites that provide optimal user experience across all devices. Proven track record of working collaboratively with clients and cross-functional teams to design and develop custom web applications, content management systems, and e-commerce platforms. Strong attention to detail and ability to troubleshoot and debug complex issues. Constantly seeking to learn and implement new technologies to stay ahead of industry trends.
Resume Summary for People with lot of Experience
It can be hard to sum up more than 15 years of work experience in a way that doesn't make a recruiter's eyes glaze over and doesn't leave out important achievements. 
If you have a lot of relevant work experience, use the summary section of your resume to pull out the most important points. Think of it as your resume's reel of the best parts.
Keeping in mind all these points is difficult, don't worry, HyreSnap has got your back. Our AI Resume Builder extracts the keywords from the job description and automatically includes them in your resume within minutes.
Not only that, it helps you present your skills and accomplishments in an optimal manner that matches the job description. 
We also provide you with a job search option where you can easily find jobs that match your resume in any city of your choice. 
HyreSnap resume formats are ATS Compatible and approved by more than 40 HR experts. We make your resume-building process easy and efficient.
You can write your job-winning resume in just fifteen minutes. Use HyreSnap resume builder to make your perfect resume now.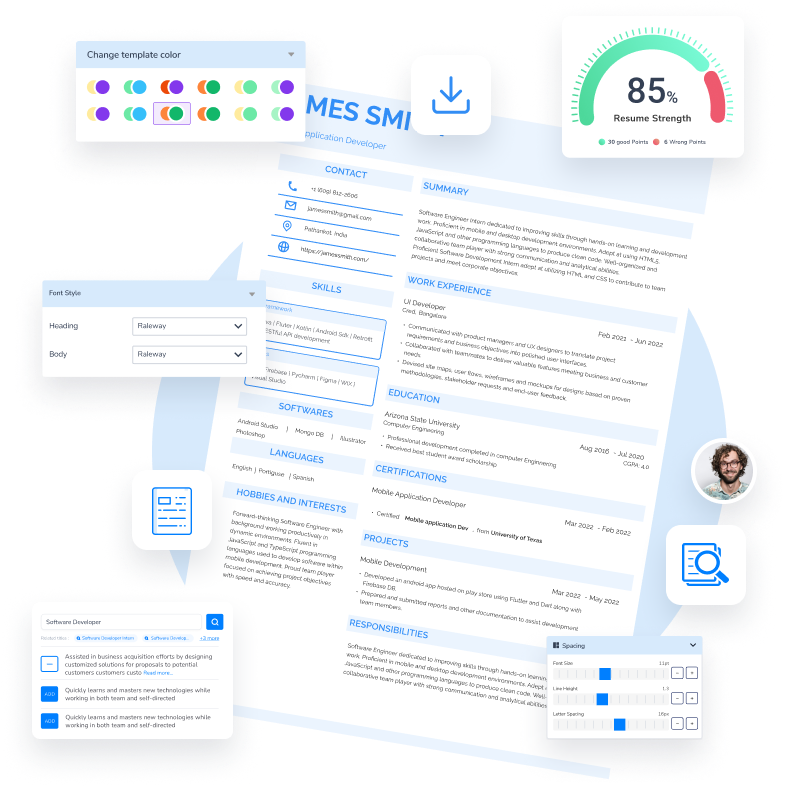 Build your resume in 10 minutes
Elevate your interview chances with our Modern Resume Templates that follows the exact 'Resume Rules' that employers look for.
Try Now for Free!
Build Your Resume
Excellent
4.8
out of 5 on
TrustPilot