How to write a Professional Resume Summary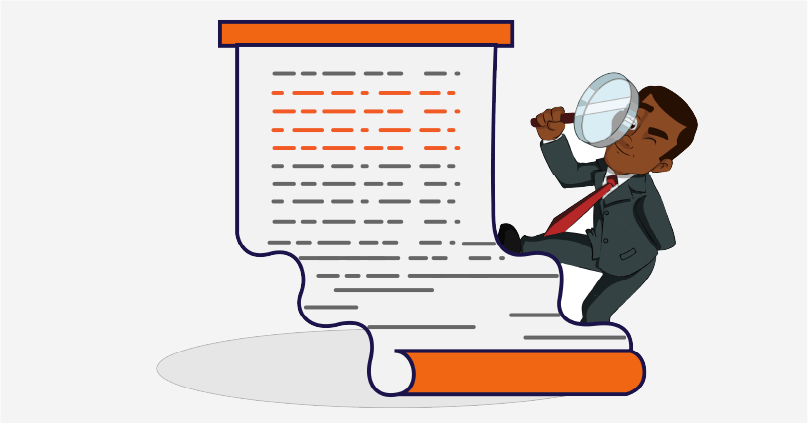 Congratulations! Your resume just passed the ATS! You're one step closer to getting that job you always wanted! But this is no time to rest, hero! There is one more dragon to defeat: the ever-terrifying HR, who will go through your resume and select only the best of the best. You must consider writing a professional resume that summarizes everything and increases your chances of getting shortlisted.
The HR will only read the first section of your resume, giving you about 7 seconds to prove your worth. Anything more is down the drain.
Let's see how HyreSnap resume maker can help you with this: We at HyreSnap have already studied over 100,000 resumes and discussed details with HRs and other experts, and it turns out: the summary part of your resume is the most critical section that HRs look at when it comes to initial screening.
Before looking at a good summary, let's look at what a bad summary might be:
The above summary is terribly long, difficult on the eyes and just plain bad. Any HR will read the first two lines and move on. 
What's worse is even though you know a lot about programming in general, your summary isn't meeting the job requirement stated: they're looking for experienced financial analysts, not economists who know a little bit of everything!
What will really help solidify this is if you list a few work experiences or proofs of work attached to your summary as well. For more on the Work Experience section, click here.
The three golden rules of writing a perfect summary are:
Here is an easy formula, use this and you will always get your summary section right.
Let's now look at a good resume:
Now, this is much better. Not only does it satisfy the job requirement, but it's easy on the eyes. Also, in the second summary, there is much more information about you.
There are more crisp skills, proper work experiences and a clear picture of what kind of candidate you are. There is no filler text like "I'm good at ____" or "My passion is ____". HyreSnap has thrown out all the irrelevant stuff and made you look like the perfect candidate for the job.
Keeping in mind all these points is difficult, don't worry, HyreSnap has got your back. Our AI Engine for Resume extracts the keywords from the job description and automatically includes them in your resume within minutes. Not only that, it helps you present your skills and accomplishments in an optimal manner that matches the job description. We also provide you with a job search option where you can easily find jobs that match your resume in any city of your choice. Our resume formats are ATS Compatible and approved by more than 40 HR experts. We make your resume-building process easy and efficient. You can write your job-winning resume in just fifteen minutes. Use HyreSnap resume builder to make your perfect resume now.
Did you enjoy this article? Read more articles like these!