Best Career Objective For Freshers Resume [5+ Examples]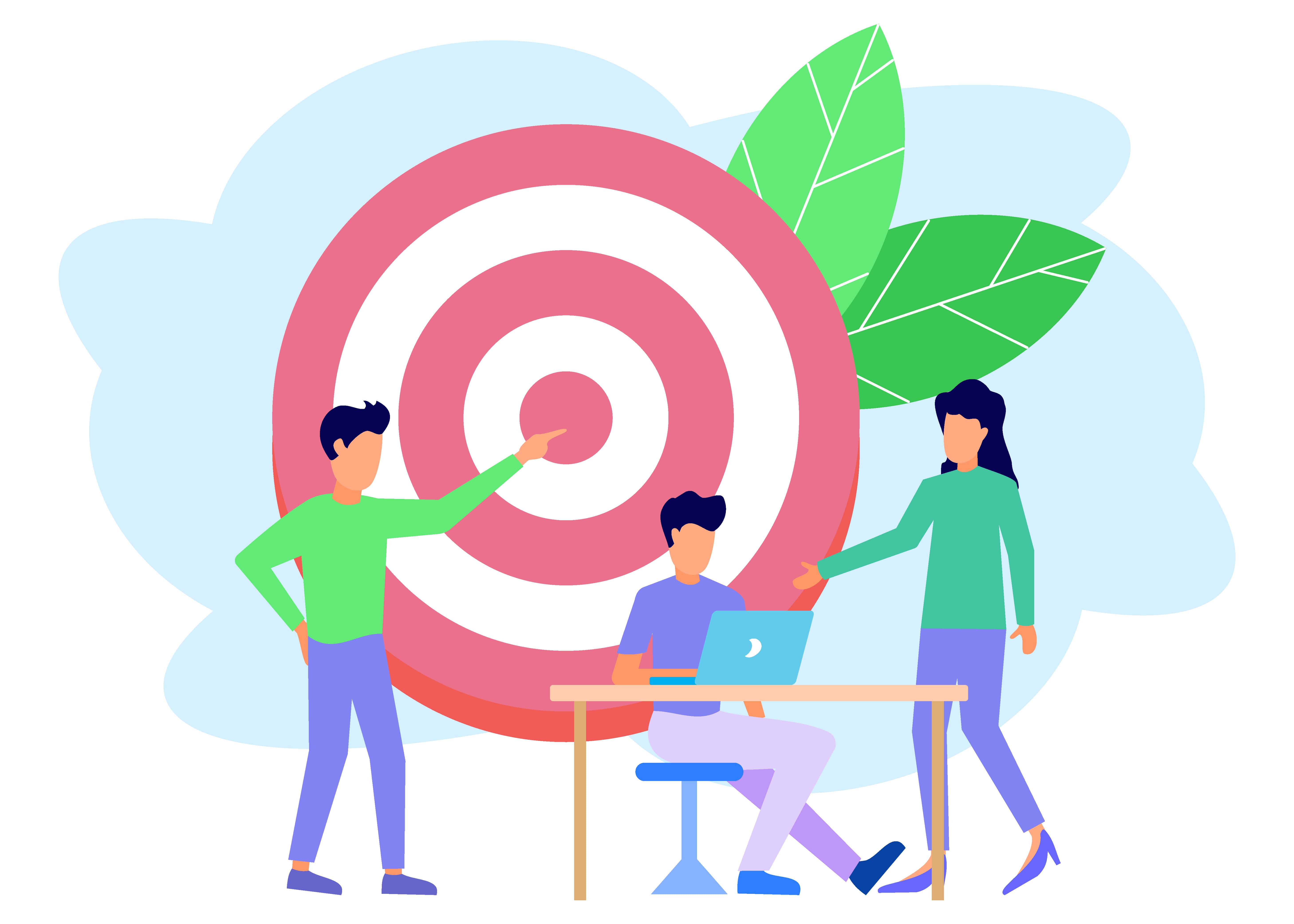 A resume is the initial impression an applicant makes on an employer when entering the workforce. In addition to listing your educational credentials and talents, it also notes your professional experience and accomplishments. 
A CV should also clearly state your professional aim, or the reason you are seeking a certain position. 
The purpose of a resume is therefore a crucial component, since it informs the employer in a clear manner as to why you are seeking employment with his firm. 
A resume objective or career objective is fresher's opportunity to demonstrate to prospective employers how your abilities and qualifications correspond with the requirements of the position being advertised. 
A well-written resume aim can be tailored to the position for which you are applying. It adds value to fresher's CV and distinguishes it from that of other candidates.
This brief paragraph demonstrates to potential employers that you have clearly defined your professional career objectives and possess the abilities essential to flourish in the position for which you are applying.
Let's examine what a resume objective is and how you may construct an impressive one, regardless of whether you are an entry-level or experienced candidate.
A resume objective is an attention-grabbing statement of your professional goals that appears at the top of your resume.
The resume objective provides a brief overview of your professional experience, talents, and accomplishments and explains why they qualify you for the position.
A resume aim statement is an excellent approach to distinguish your resume, regardless of your professional level or background. Nonetheless, there are a few instances in which stating a resume or career objective is especially helpful:
You have just entered the employment market: Whether you are a recent graduate with little to no experience or entering the workforce for the first time, incorporating a career objective statement helps the hiring manager understand how your career goals match with the requirements of the position.
You are pursuing a new career path: If your professional background is unrelated to the industry for which you are applying, an objective statement helps clarify your ambitions and explain why you are making the switch.
You are relocating to a new region: If you want to relocate to a new city, the recruiting manager may be confused by your existing address. By mentioning your plans in the career objective section of your resume, you might prevent being disqualified for living outside the area.
Creating the ideal career objective or resume objective for entry-level candidates can appear intimidating. 
You want it to be exactly right to elicit an emotional response from the interviewer, but you do not want to overdo it. Do you intend to launch a new job and wish to update your resume? 
It is no secret that recruiters will focus on your resume's career objective. They will attempt to deduce your personality, future career objectives, and aspirations from it. 
Thus, be aware of what you mention. We've got you covered, so don't worry. Create a meaningful and appealing job aim for your resume with the help of the examples of resume objectives we've provided.
Setting your career aim as a recent graduate can be difficult. You must be exact in your writing, and your purpose should highlight all the talents that will set you apart from the competition. 
The purpose must be appropriately stated on a Resume for recent graduates. If you're inexperienced in writing professional objectives, you can use the following guidelines as a guide.
Keep your resume objective concise and direct: Do not elaborate and provide specifics. Don't make it too long. It should be concise and to the point, outlining your talents, education, and professional experience. Keep your career objective in your resume concise and informative.
List your qualities and skills: Remember that the employer will learn about your skills through your career objective. You should highlight the qualities that will convince the boss to hire you.
Acknowledge your contributions to the company: Explain how you will offer value to the organization and prove to be an asset as opposed to a liability. Inform them about your area of expertise.
When it comes to crafting your professional resume, it's important to have goals and career objectives that are relevant to the job you're applying for. 
This way, you can show off your skills and experience in a clear and concise way. By doing this, you'll stand out from the other candidates and increase your chances of being offered the job.
To help you identify your career goals, take some time to think about what you want from your next job. Do you want long-term stability or do you want to move around a lot? Are you looking for a challenging position or one that is more laid back? 
Once you've identified your career goals, it's time to showcase the skills and experiences that are relevant to those goals.
In addition, make sure that the values of the company align with yours. For example, if you're looking for a company with strong customer service values then make sure that those values are reflected in your resume objective. 
Similarly, if safety is important to you then make sure that's included in your resume objective as well. 
By doing this, not only will companies be able to see what skills and experiences are important to you but they'll also see how well-rounded of a candidate you are.
Another key aspect of crafting an effective resume is demonstrating how YOU can add value to the company. In order for employers to invest time and resources into hiring someone new, they need proof that this person will be an asset on their team. 
That means showing them how much value You've added in previous roles – whether it was developing new products or increasing sales figures by 50%. 
Quantifying these accomplishments can also be helpful in showing just how valuable YOU are as a potential employee! 
Finally, keep everything short and concise! No one wants reading hours wasted on resumes so aim for resumes that are between 2-3 pages long excluding attachments (i.e., letters of recommendation). 
In addition, use actionable language when describing each accomplishment so readers know exactly what they need to do next! 
Lastly, freshers should tailor each resume objective specifically for each job opening so applicants aren't competing against each other based on generic objectives (e.g., Seeking an opportunity where I can utilize my creativity).
If you are getting too confused with the creating the best career objective for yor fresher resume, we recommend using HyreSnap Resume Maker to craft a professional career objective as a fresher.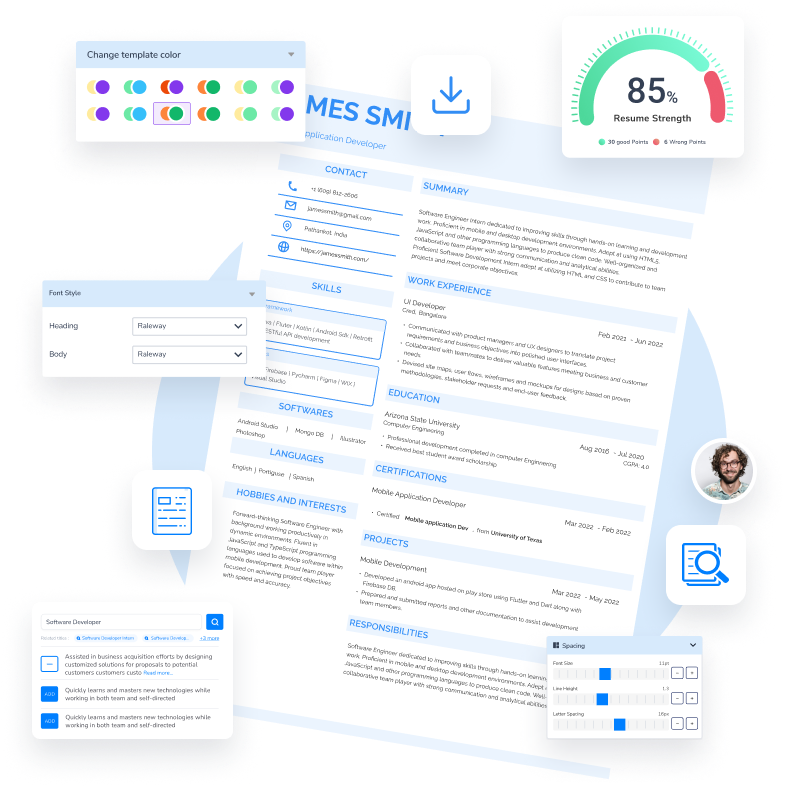 Build your resume in 10 minutes
Elevate your interview chances with our Modern Resume Templates that follows the exact 'Resume Rules' that employers look for.
Try Now for Free!
Build Your Resume
Excellent
4.8
out of 5 on
TrustPilot