Resume For Business Analyst: How To Make An Effective CV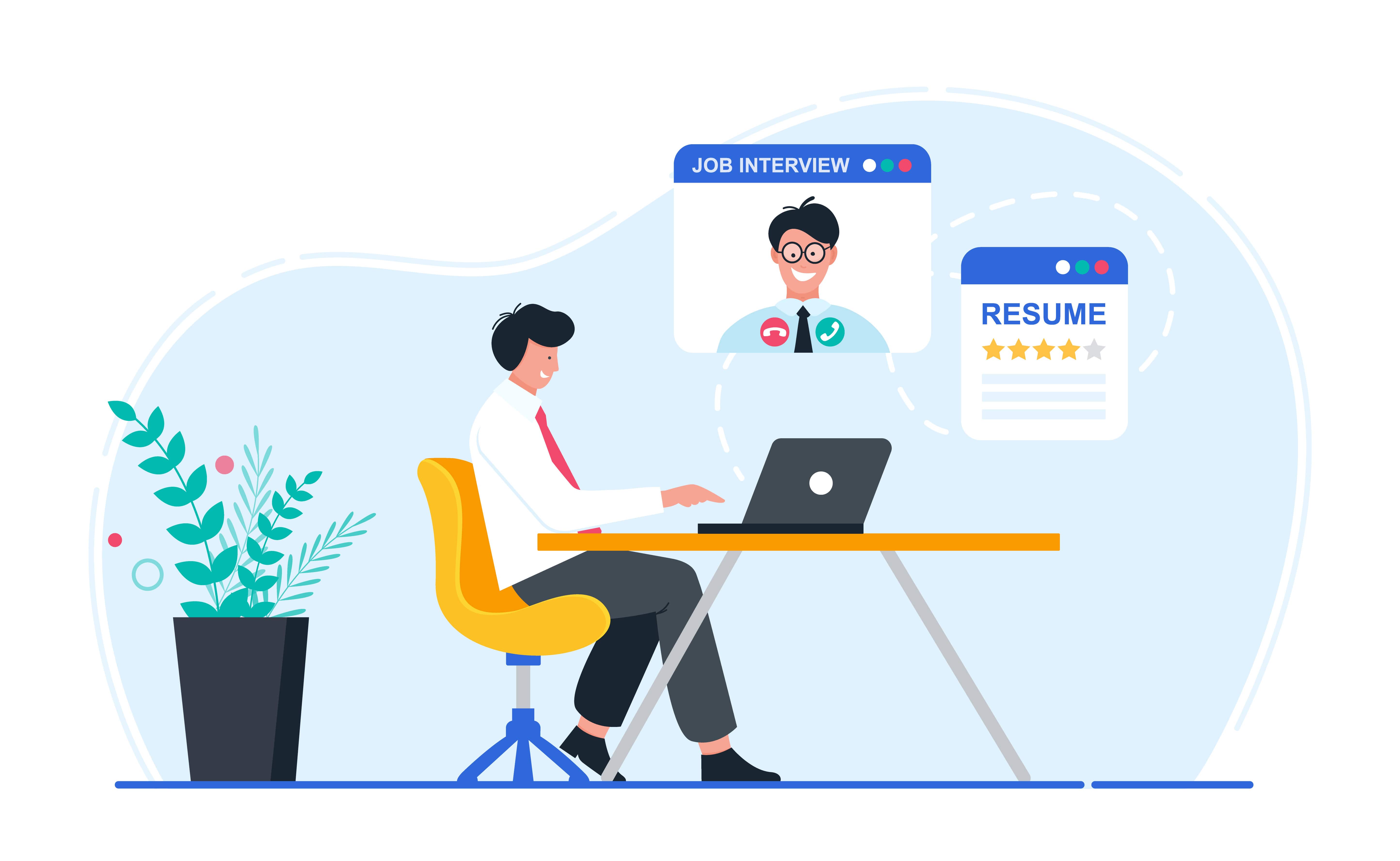 If you are looking for a job as a business analyst, it is essential to have a resume that stands out from the crowd. 
In this blog post, we will break down the essential elements for a business analyst resume, from constructing a compelling career summary to highlighting your skills and experience. 
We will also show you how to improve the layout of your resume for the business analyst role so that you can make a great first impression with potential employers.
There are many essential necessities for a successful business analyst resume. A well-designed resume will highlight your qualifications and skills, show off your data analysis abilities, and communicate your interpersonal skills. 
By following these tips, you'll be on your way to a successful career in business analysis.
At the top of your resume, include an appealing summary that grabs the attention of hiring managers. This should be short but informative, and it should highlight the areas in which you specialize. 
For example, if you're applying for a position as a business analyst programmer, include information about your programming experience and skills.
Highlight your data analysis skills with bold text and bullet points. This is an important skill that businesses are increasingly looking for in their analysts. 
Include examples of times when you used data analysis to solve problems or achieve success.
Showing off your communication and interpersonal skills is also key on a business analyst resume. Be sure to list any networking events or professional organizations that you're involved with. 
This will help demonstrate that you have the ability to network successfully and build relationships with others. 
Detail any achievements or successes that you've achieved as part of a team – this will show that you're able to work cooperatively in order to achieve success.
Keep your resume concise by listing only relevant information – don't include extraneous details or unnecessary information. 
Make sure all formatting is correct and easy to read – good design principles can help make your resume look attractive even if it's not formatted perfectly into standard typeset formats like A4 or PDF format. 
Finally, tailor your resume specifically for the job description that you're applying for – don't submit an entire resumé just because there's a vacancy for a business analyst position!
When it comes to finding a job, one of the first things that you'll need is a CV (or resume). 
A good CV will highlight your experience and qualifications, and identify the skills that you have that make you unique. In this blog article, we'll outline the steps that you need to take in order to create an effective CV for business analysts.
First, make sure that your resume is formatted in a way that is easy to read. Use clear font sizes and layouts, and avoid overcrowding your pages. 
Next, focus on highlighting your experience and qualifications. This means listing all of the positions that you have held, as well as the titles of the companies or organizations that you have worked for. 
Make sure to include contact information if possible so that potential employers can get in touch with you directly.
Next, identify your skill sets and specialize in areas of expertise. This will help to show potential employers what abilities you bring to the table and what kinds of roles would be best suited for you. 
Be sure to list relevant coursework or training programs if they are relevant to your skillset. Finally, use language that resonates with recruiters and emphasizes your strengths instead of focusing on weaknesses. 
For example, say something like I am passionate about understanding complex systems rather than I struggled with math in school. 
These small tweaks can make a big difference when it comes to landing interviews or getting promoted within an organization.
When crafting your resume, be sure also include examples of how you've delivered results successfully in past roles. 
This could include technical specifications or detailed descriptions of projects that you have overseen. 
Use keywords, buzzwords, and phrases throughout your document so that it appears in search engine results when people are looking for information related to business analysts specifically. 
And finally – keep everything consistent across different formats (such as PDFs), fonts (Verdana is recommended), and layouts (to avoid confusion). 
By following these simple tips – coupled with some elbow grease –you can create an effective CV for business analyst jobs!
Building a resume for a career in business analysis can be daunting, but it doesn't have to be. By following the tips outlined in this blog, you can create a summary that is both relevant and compelling.
First, it is important to have relevant experience and education in business analysis. This will show that you have the skills and knowledge required for the job. 
However, don't include too much detail in your resume summary – focus on key points that set you apart from other candidates. Use strong action verbs to describe your responsibilities and highlight any awards or recognition you've received. 
Finally, add any relevant certifications or professional memberships to your resume so that employers know you are qualified for the position.
Finally, don't forget about your creative side! A well-crafted summary statement can make a big difference when applying for jobs, so be sure to think outside of the box when creating it. 
For example, why not include a funny story or an interesting fact about yourself? You might be surprised at how well this will resonate with employers.
Creating a strong resume can be challenging, but it's important to have a plan if you want to stand out from the crowd. 
A Business Analyst's resume should highlight key skills and accomplishments in a concise and professional way. 
The first step is to understand the purpose of a Business Analyst's resume. A resume is not just a document that lists your experience and education – it is also meant to show how well you match up with the job that you are applying for. 
By understanding this purpose, you can tailor your resume to the specific job that you are applying for.
Another important point to remember when crafting your resume is the summary statement. This short sentence should succinctly describe who you are and what skills and qualifications you have that make you an ideal candidate for the job opening. 
Make sure that this statement reflects both your technical skills as well as your soft skills (e.g., teamwork, problem solving).
Highlighting key technical and soft skills on your resume can be challenging, but it's essential if you want top land an interview or improve your chances of being offered a position. 
To do this effectively, include descriptions of projects that show off how well you can solve problems using both hard and soft skills. 
For example, if you are skilled in SQL Server management, include a paragraph describing how you used SQL Server in an innovative way to solve a complex problem.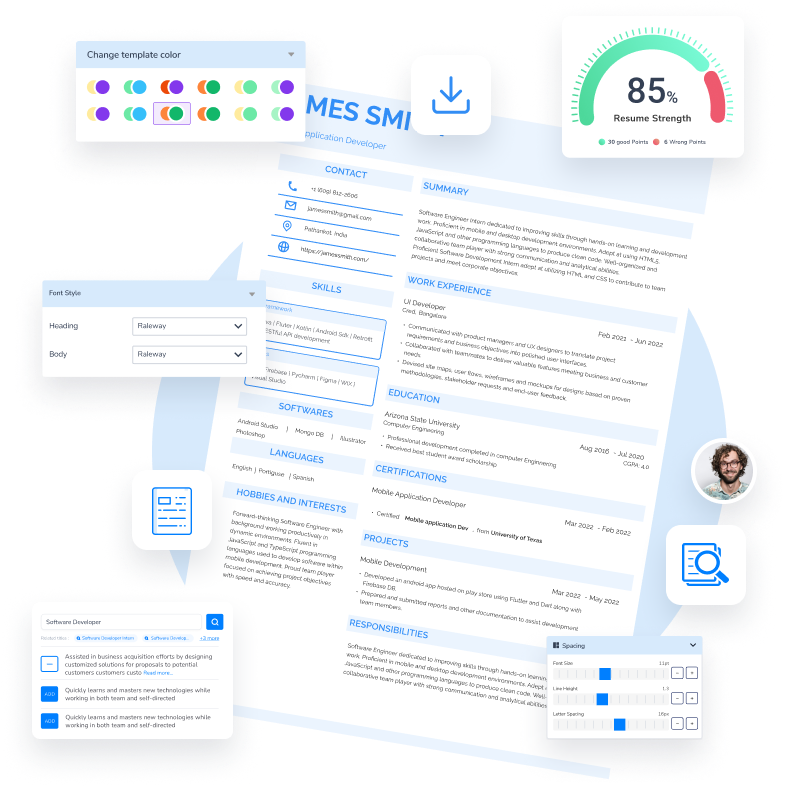 Build your resume in 10 minutes
Elevate your interview chances with our Modern Resume Templates that follows the exact 'Resume Rules' that employers look for.
Try Now for Free!
Build Your Resume
Excellent
4.8
out of 5 on
TrustPilot