Job Winning Resume: 5 Great Tips You Should Implement Today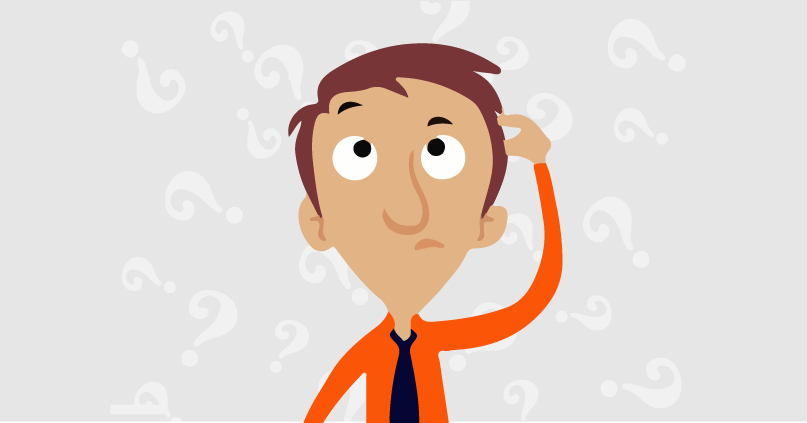 As a college student, your ultimate goal is to land a dream job at the end of your final year. Right?
But how will you achieve this?
You can achieve this by having a job winning resume even as a fresher. 
But the question that comes up is why you should go for off-campus placements? Well, firstly, it's best not to put all your eggs in the on-campus placements basket. Secondly, off-campus placements give you many benefits. 
Off Campus placements provide you with more exposure, give you diverse options to choose from, and the satisfaction of joining a company you want to work in. 
Do you know, Bharat Pay is giving BMW bikes to professionals that are joining them, as an extended bonus. Think, how many such opportunities you will miss by not opting for off-campus placements.
But for an off-campus placement you need a strong professional resume. Writing a resume for the first time can be very confusing and challenging. So, you need a best resume builder for freshers. 
What should you as a fresher include that makes your resume stand out from the crowd? 
before than, first let us understand the importance of having a quality resume
A resume is an essential tool for job seekers to showcase their skills, experience, and qualifications to potential employers. 
It provides a snapshot of their professional background and serves as the first impression for hiring managers. 
By highlighting relevant skills and experience, job seekers can demonstrate their qualifications for a particular role and present themselves in a professional and compelling manner.
A well-crafted resume can also help job seekers stand out from other candidates in a competitive job market, opening doors to new career opportunities and facilitating the hiring process. 
Resumes provide a standardized way for employers to evaluate candidates and compare them against each other, making it easier to streamline the hiring process and make informed decisions.
Well, to help you with resume, here are five tips that will help you write your job winning resume in no time.
Today, all the big and known companies use a software called ATS(Application Tracking System) to help streamline their recruitment process.  
ATS resume system looks for keywords set by company HRs disguised in the job descriptions. The only way to beat ATS and score an interview is to have those exact keywords in your resume. 
Your resume keywords should include specific job requirements, such as your skills, competencies, relevant credentials, and previous positions and employers. 
Basically, keywords should be words that show the hiring manager at a glance that you are a good fit for the job.
For example, if  the job description demands a Content writer with knowledge of SEO, then your resume must include SEO as a skill to beat the ATS (Application Tracking System)
What sets the best candidates apart from the rest is a list of their accomplishments.
Most people who are looking for work only talk about their responsibilities and regular tasks.
But that won't be what makes you stand out.
The person who is in charge of hiring you knows EXACTLY what your job duties are. After all, they are the ones who wrote down what your job is.
Instead, if you want to get ahead of the competition, you should talk about what you have done and what you are most proud of.
Which of the following two sound better?
1. Selected first out of 230 participants for exceptional leadership skills
2. I have exceptional leadership skills 
The first one obviously sounds better. This way, you don't just tell HR you have a skill, you show them with proof, backing your claim. The second one is only with words and has no proofs or data attached to it.
How does an HR know what you are claiming is true? Writing your skills and accomplishments with proof makes your resume stand out and shows how you are the best candidate for the job. It adds weight to your statements and claims.
Let's break a misconception here, should we write a summary or an objective in our resume? Contrary to popular belief, you should never write your career objectives in your resume. 
Why? Because HR and the company don't need or care about your vision for the future. But then , what should we write? We at Hyresnap have already studied over 100,000 resumes and discussed details with HRs and other experts. 
Guess what, it turns out: the summary part of your resume is the most critical section that HRs look at when it comes to initial screening.
Adding a summary is helpful as in just two to three lines, you tell HR why you are the best candidate for the job. A good summary statement includes crisp and relevant information about yourself. 
For example, the job description says that the company is looking for a Python Developer. In that case an ideal summary for a Computer Engineering Fresher will be – 
Computer Engineering Graduate skilled at Python development. Won a Microsoft Python Game Development Challenge among 10,000 participants.
But what if you are not a computer engineer, and are looking for a career change?
Education is the most important and relevant section as a fresher. But one common confusion that comes to this section is whether we should write our GPA in our resume or not. 
Let's make one thing clear: your resume is like your advertisement. You don't want to highlight your flaws in it. Hence if your college GPA is not very good, it's better that you don't include it in your resume. 
You can write your other achievements in college while writing your education section. But remember to give proof for each achievement you mention. 
Use bullet points and don't go beyond eight points. When it comes to 10th and 12th marks, the same logic as GPA is applied. If they aren't good, don't mention them. Talk about your other achievements in school instead.
We already know statements backed with proof hold more weight to our claims and help us stand out from the crowd. 
Relevant internships, show HR that you have some work experience for the job at hand. Internships also give you industry inside and exposure which helps you understand which job suits you best. 
Having a relevant internship also means that the company has to waste less time in your training, and you can join the force sooner than candidates with no exposure or internship.
The same goes for a certification course. They act as proof for skills you claim in your resume. During the pandemic, we all have time in hand. 
So why not use this time to learn things that will help you get a good job? A lot of courses are available online. You can do it at your comfort and time.
The same logic also applies to a personal project. If there is a subject you find interesting, a problem you have observed, and found a solution to, convert them into a personal project. 
You can use them as your portfolio for jobs and stand a better chance of securing an interview.
Put all these under a single category and don't make separate sections for them. 
To sum it up, a perfect resume for freshers will look like
Keeping in mind all these points is difficult, don't worry, HyreSnap Resume tool has got your back.
Our AI resume tool extracts the keywords from the job description and automatically includes them in your resume within minutes. 
Not only that, it helps you present your skills and accomplishments in an optimal manner that matches the job description. 
We also provide you with a job search option where you can easily find jobs that match your resume in any city of your choice.
Our resume formats are ATS friendly and approved by more than 40 HR experts. We make your resume-building process easy and efficient. 
Also Read: Resume Scan by HR
You can write your job-winning resume in just fifteen minutes. Use HyreSnap resume builder to make your perfect resume now.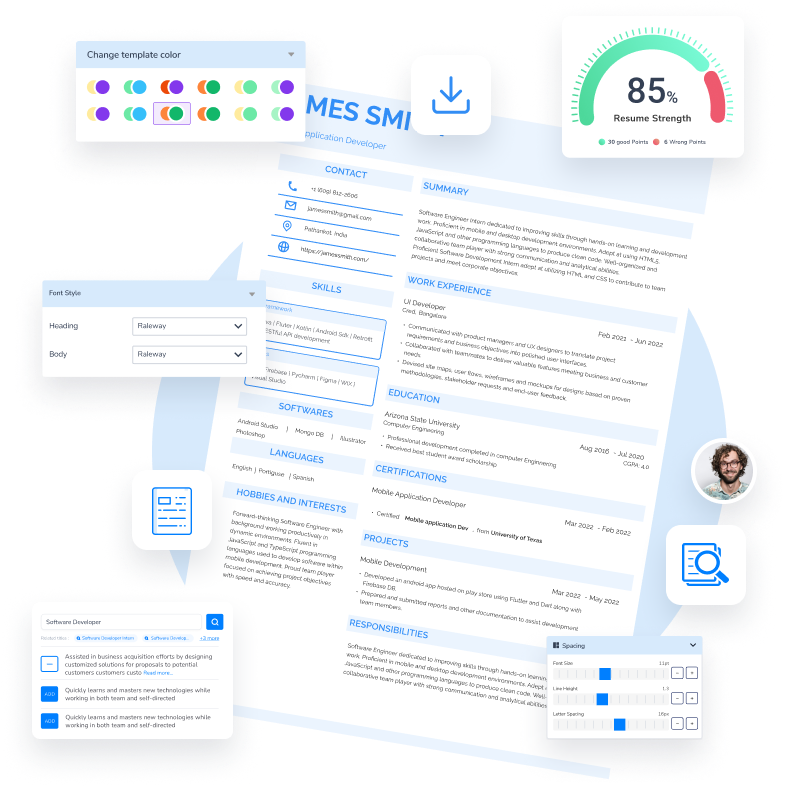 Build your resume in 10 minutes
Elevate your interview chances with our Modern Resume Templates that follows the exact 'Resume Rules' that employers look for.
Try Now for Free!
Build Your Resume
Excellent
4.8
out of 5 on
TrustPilot