Make Your Resume Summary Impressive: 10 words to include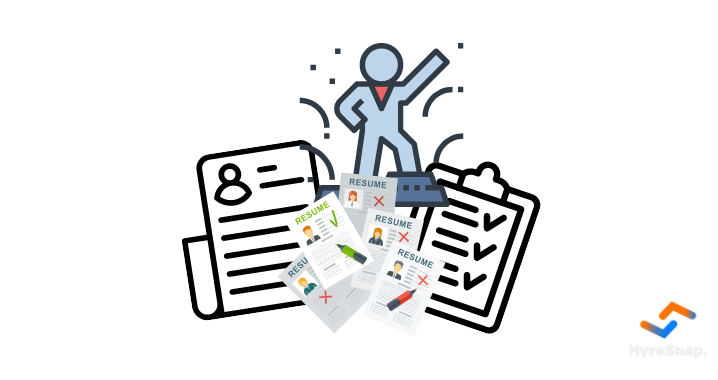 Have you ever questioned how hiring managers select which resumes to review or which ones to pass over? 
They review resumes for no more than seven seconds before determining whether or not they are relevant. 
They look for factors like your educational background, professional accomplishments, and particular skills. 
And odds are good that you won't get the interview unless they can tell right away that you're relevant. And here is where the summary of your resume might help. 
They will start by reviewing this section. Think of it as a resume introduction.
Recruiters spend approximately 7.4 seconds scanning your resume before determining whether to forward you to the next round or eliminate you. 
Your resume summary is a game-changer for this reason. Within this 7-second window, you must capture the recruiters' attention and convince them that you are the ideal candidate for the position.
A professional statement at the start of a resume is known as a resume summary. It outlines the candidate's accomplishments, talents, and experience that are pertinent. 
The goal of this career summary is to persuade the hiring manager to read the entire resume by outlining your qualifications for the position in 3-5 phrases.
A resume summary (also known as a professional summary or summary statement) is a glimpse of who you are, what you bring to the table, and how your experiences, skills, expertise, and accomplishments will help the firm solve its challenges.
It is a one- to four-sentence summary that appears just below your name and contact information. It demonstrates why you are the ideal candidate and compels recruiters to study your resume and learn more about you.
Recruiters, according to rumors, only glance through resumes for 7 seconds. The reality is that they take that long to decide whether to continue reading. If your past doesn't seem to suit, they may give you a fast initial scan and then move on. 
But if you capture their interest, they'll read much more. Recruiters don't decide whether to interview you in 7 seconds, but they do eliminate candidates in that time. 
And for this reason, the resume summary is extremely important. One of your first opportunities to convince the recruiter to focus on "YOU" instead of the pile of applications they are currently reviewing is in your resume summary statement. 
You may either include a resume summary or a resume objective when creating a resume. In a separate approach, these parts outline why you are the best applicant for the position.
Your career objectives for the position you're looking for are stated in your resume objective. You omit employment experience from this section, in contrast to the resume summary.
In contrast, a resume summary summarizes your prior employment and outlines how it will benefit the organization you are applying to.
How to decide resume summary or resume objective?
You have a relevant employment history, right? Put a resume summary in.
You have entry level resume or career change resume? Put a resume objective in.
Read the job description provided by the employer. Your career summary shouldn't be a comprehensive description of everything you've accomplished; rather, it should be a focused overview of your experiences and talents that show you're qualified for the position. In a few words, sum up your strong character attributes.
Consider the job description to be your ultimate career overview cheat sheet as well as the rest of your resume. Not only can you get all the qualifications and job experience the company wants, but you can also find suggestions for the ideal resume keywords there. 
Use the keyword from the job description in your resume to beat the first step of selection which is ATS.
So, do I have to start over every time I respond to a fresh employment offer while writing the CV summary? Is this your question?
Yes, but if you know this secret formula, it doesn't have to be so difficult.
(Adjective) (job title) (experience). Enthusiastic to support, aid, or help (organizations name) (what will you achieve with the help of company and how). (Previous achievements).
Recruiters and hiring managers utilize Applicant Tracking Systems (ATS) to make their jobs easier and more efficient due to the high volume of resumes received for each job opening. 
The ATS sifts through applications for certain keywords and skills and selects the best candidates for the position based on the parsed information.
Recruiters typically use skills and qualifications from the job description as keywords.
Most impactful word in the resume summary are the adverbs and adjectives and the keywords from the job description.
Here are three reasons why you should create a powerful, keyword-rich resume summary.
1. You get noticed more rapidly
The recruiter can simply find and read your resume summary because it is located directly beneath your contact information at the top of the page. 
Since the hiring manager can see what you bring to the table from the outset, a powerful resume summary increases your chances of standing out and landing an interview.
2. You emphasise your most outstanding qualities and accomplishments
A resume summary section highlights your most notable achievements, talents, and experience. This allows recruiters to swiftly assess your qualifications and locate the qualities they want in your CV. 
It capitalizes on the seven-second window by demonstrating in a few concise sentences because you are the greatest candidate for the position.
3. You can incorporate high-impact keywords and pass the ATS by doing so.
99.99 percent of Fortune 500 firms utilize Applicant Tracking Systems (ATS) to screen applications and restrict the list of top job seekers. 
Recruiters and hiring managers are not the only individuals you must impress. The resume summary is an excellent spot to include keywords that can help you get past the applicant tracking system (ATS), outsmart the bots, and get your resume in front of a recruiter.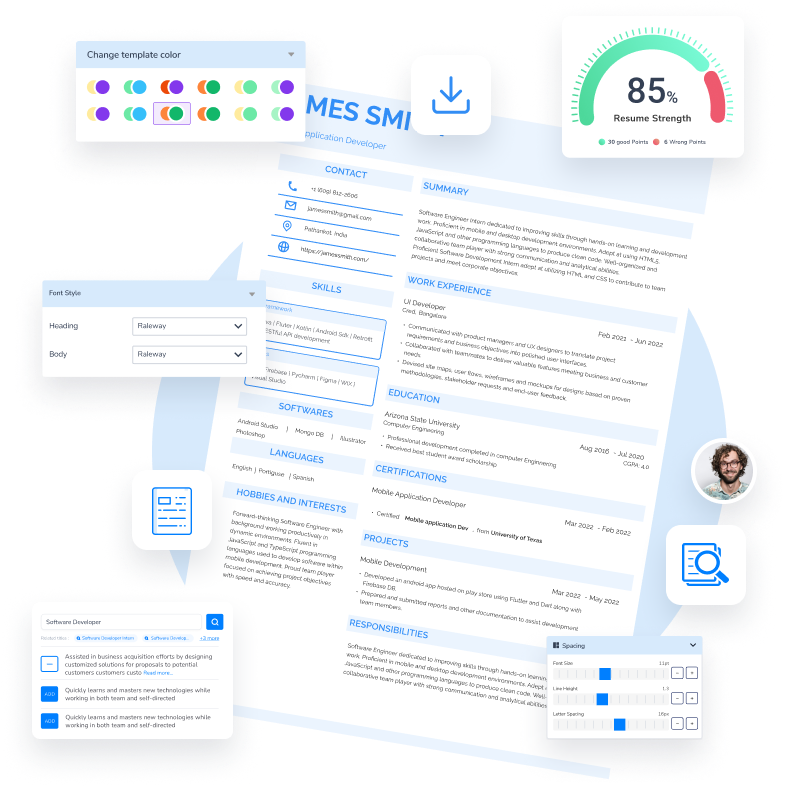 Build your resume in 10 minutes
Elevate your interview chances with our Modern Resume Templates that follows the exact 'Resume Rules' that employers look for.
Try Now for Free!
Build Your Resume
Excellent
4.8
out of 5 on
TrustPilot