Resume For MCA Freshers: Know How To Write In 2023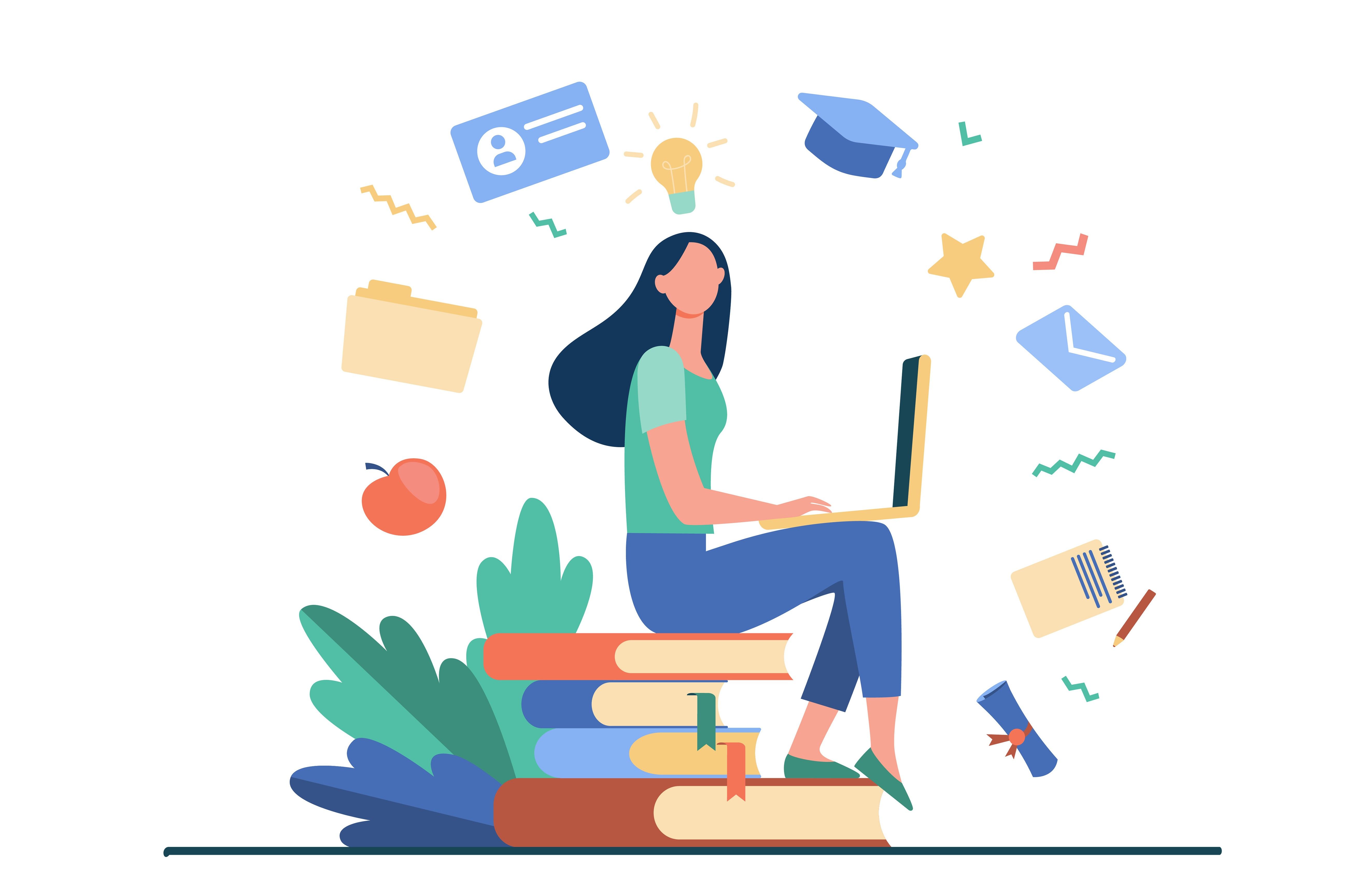 According to various job portals and industry reports, the demand for MCA graduates in India has been consistently high. Here are some stats related to MCA jobs in India.
The field of computer science is currently the most promising sector for job seekers in India, as per the India Skills Report 2023. 
The industry has a demand for 43.35% of jobs, including those for MCA graduates. The demand for MCA professionals in the IT industry has increased by 24% in the last year, according to Naukri.com. 
MCA graduates can expect to earn an average salary of INR 6.8 lakhs per annum, as per data from Indeed.com. The earning potential for MCA graduates also increases with experience, as per a survey by TechGig.
The job roles with the highest demand for MCA graduates include software developer, web developer, database administrator, IT consultant, and quality analyst.
With all these proving data, it become importance to have a good kickstart the career with MCA degree. 
Hence it is importance to have a professionally crafted resume that wins you job. HyreSnap Resume builder AI tool will guide you in making a stunning resume.

In this article, you will get all your queries addressed including the following:
What are Job Roles For MCA Freshers?
Example of MCA Fresher Resume
How To Create Resume For MCA?
List of Companies Hiring for MCA
Importance of Professional Resume
MCA (Master of Computer Applications) is a popular course among students who are interested in pursuing a career in the field of computer applications. 
As MCA freshers, you may find several job opportunities in various sectors such as software development, web development, database management, IT consulting, and more.
Here are some of the job roles that MCA freshers can explore:
Software Developer: Software development is one of the most popular job roles for MCA freshers. 
You can work as a software developer and be responsible for designing, developing, and testing software applications for clients or organizations.
Web Developer: As a web developer, you'll be responsible for developing and maintaining websites using various programming languages and web development tools.
Database Administrator: Database administrators are responsible for managing, maintaining, and securing an organization's databases. 
As an MCA fresher, you can explore this role and gain experience in managing databases.
IT Consultant: IT consultants work with organizations to help them improve their IT infrastructure and processes. 
As an MCA fresher, you can explore this role and work with different clients to provide IT solutions.
Quality Analyst: Quality analysts are responsible for testing and ensuring the quality of software applications before they are released to the market. 
As an MCA fresher, you can explore this role and work with software development teams to test and improve the quality of their products.
Network Administrator: Network administrators are responsible for managing and maintaining an organization's computer networks. 
As an MCA fresher, you can explore this role and gain experience in managing and securing computer networks.
System Administrator: System administrators are responsible for managing and maintaining an organization's computer systems, including hardware and software. 
As an MCA fresher, you can explore this role and gain experience in managing computer systems.
Technical Support Engineer: Technical support engineers provide technical support to clients or customers who are facing issues with their software applications or computer systems. 
As a MCA fresher your resume is your first opportunity to make a good impression on potential employers, and it's essential to make sure it highlights your skills, education, and experience in a way that grabs their attention.
Name: XYZ
Ph: +91 87XXXXXXX
Email ID: Lmn****@xyz.com
Objective:
Looking for a job that will allow me to progress professionally, work in a demanding setting, and gain new skills.
Career Summary:
Possessing expertise in C#,.NET, Core-Java, C++, and C.
The capacity to learn and accept new technology.
The capacity to interact with the team members in an efficient manner.
Ability to assume responsibility when working in a team or alone.
Knowledge Base
Windows and Linux as operating systems
C++, Core Java, and C# are the languages.
HTML and ASP.NET are web technologies. ADO.NET is data access technology.
Databases: MS SQL Server 2000 Foundations, Oracle Tools: Microsoft Office, Microsoft Visual Studio,.NET
Certifications
.NET certification training; -Java developer with Sun certification
Academic Background
-XX% in the Master of Computer Applications programme from ALL XYZ College, XXXX University.
-XYZ Science Bachelors with XX% from XXXX College, ZZZ University.
-HSC with XX% from XXXX College, XYZ board.
-SSC with XX% from XXXX school and XYZ board.
Research Project
Title: LMN XYZ
Project outline
creating the xml file by converting the database. locating the data in the chosen database and transforming it into XML files
Responsibilities
Creating and maintaining applications with the.NET Framework 2.0 and SQL Server 2000 as the frontend and backend, respectively.
Involved in creating class diagrams and UML models.
Utilising test cases
Developed WebPages using ASP.NET.
The database connection was made using ADO.NET.
ENVIRONMENT: ASP.NET, ADO.NET, C#, and the.NET Framework.
Extracurricular pursuits
Took part in competitions for blind programmers.
Took part in the Mixed Signal Processing and Recent Advances in Electronics Workshop at XYZ.
Hobbies
Interested in hearing music.
Playing video games and cricket.
Talking to your friends.
Personal Information
Born on XX/XX/19XX -recognised languages include Telugu, Hindi, and English
Here are some tips to help you create an impressive resume as an MCA fresher:
Start with a Strong Header: Begin your resume with a clear and concise header that includes your name, contact information, and professional email address. Make sure your email address is professional and not something like "partygirl@gmail.com".
Write an Effective Objective Statement: The objective statement is the first thing that recruiters will see, and it should clearly state your career goals and aspirations. 
Keep it brief and to the point, and make sure it highlights your skills and experience.
Highlight Your Educational Qualifications: Since you're a fresher, your educational qualifications are critical in demonstrating your potential to the employer. 
List your MCA degree and any other relevant courses, certifications, or training that you've completed.
Emphasize Your Technical Skills: As an MCA fresher, you're expected to have a good understanding of various technical skills like programming languages, database management systems, and software development tools. 
Highlight the technical skills that you've learned during your studies or through any internships or projects.
Include Any Internships or Projects: Any relevant internships, projects, or research experience can be a great way to showcase your practical knowledge and skills. 
Make sure to include these experiences and explain the role you played in these projects.
Show Your Soft Skills: Employers value candidates with strong communication, teamwork, and problem-solving skills. Highlight these soft skills and provide examples of how you have demonstrated them in the past.
Keep it Brief: As a fresher, your resume should ideally not exceed one page. Keep it concise and easy to read, use bullet points, and avoid long paragraphs.
Proofread Your Resume: Lastly, make sure to proofread your resume for any grammatical or spelling errors. A simple mistake can create a bad impression on the employer.
There are several companies in India that hire MCA freshers, providing them with a valuable entry point into the IT industry. 
Some of the most prominent ones include Infosys, TCS, Wipro, HCL Technologies, and Accenture. Other well-known names include IBM, Capgemini, Cognizant, and Amazon. 
These companies often provide extensive training programs and offer diverse career opportunities in various domains such as software development, testing, data analytics, and cybersecurity. 
With India being one of the largest IT hubs in the world, there are plenty of job opportunities available for MCA freshers who are passionate about technology and eager to learn and grow in their careers.
A professional resume is a document that highlights your skills, education, work experience, and achievements. 
It serves as your first impression to potential employers and can make or break your chances of landing a job interview. A well-crafted professional resume is essential for any job seeker.
Even with the aid of a straightforward resume structure, creating a resume is not simple. Therefore, we advise using the HyreSnap Online Resume Builder to create your resume.
It is an AI-powered platform for creating resumes that is simple to use and efficient enough to provide you a polished and technically sound resume for your upcoming job search.
Despite this, feel free to email our career advisors at contact@hyresnap.com if you have any questions. Our main goal is to assist people in securing the employment they want.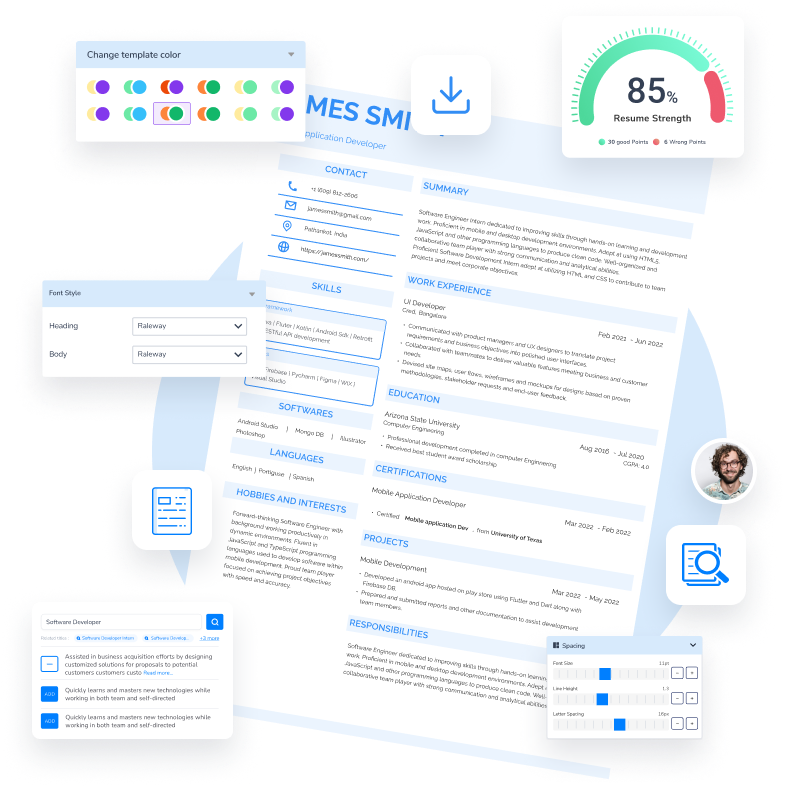 Build your resume in 10 minutes
Elevate your interview chances with our Modern Resume Templates that follows the exact 'Resume Rules' that employers look for.
Try Now for Free!
Build Your Resume
Excellent
4.8
out of 5 on
TrustPilot