Car Salesman Salary & Resume: Average Pay & Income Guide in 2023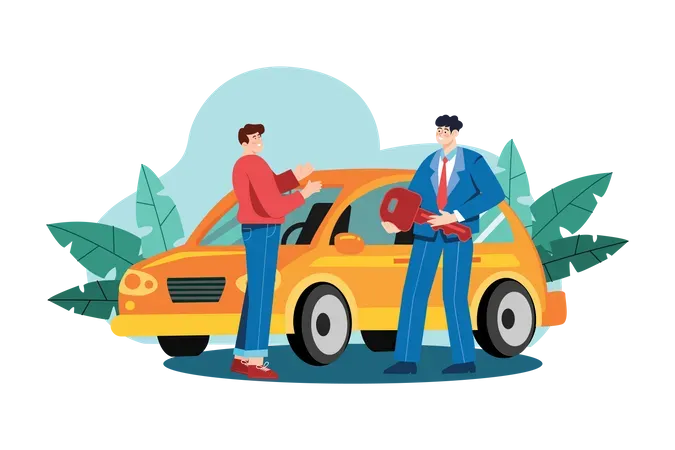 Is a car salesman a good career profile?
You must have this question in mind if you have done your graduation and are now looking for a career kickstart as a car salesman.
For all such candidates, we are here elaborating on all the fundamental details of a car salesman job, including the payscale.
Here you will get answers to some essential queries, including:
What are the fundamental responsibilities of a car salesman?

How much does a car salesman earn in India?

What are the factors affecting a car salesman salary?

How to improve car salesman salary in India?
After graduation, you will need a professional car salesman resume to get your targeted job. You can either craft the entire resume manually or ease your resume-building process by using any AI-based Online Resume Builder.
To give you an overview of what we have explained below, here are some summary points:
The fundamental duties of a car salesman

Payscale of a car salesman in India

Factors that affect a car salesman salary

Steps to improve car salesman salary

Sample car salesman resume
Let's move ahead and gather some details about car salesman income and other fundamental information.

 
The fundamental responsibilities of a Car Salesman include:
Customer Engagement: Greet customers warmly and establish rapport to understand their needs and preferences.
Product Knowledge: Stay well-informed about the vehicles in the dealership's inventory, including features, specifications, and pricing.
Demonstrations and Test Drives: Arrange and conduct test drives, explaining vehicle features and benefits during the experience.
Sales Presentations: Create persuasive presentations tailored to each customer's needs, highlighting the advantages of specific car models.
Negotiation and Pricing: Negotiate with customers to reach mutually agreeable terms and pricing, offering financing options when needed.
Paperwork and Documentation: Assist customers with paperwork, ensuring all documents are completed accurately and in compliance with regulations.
Follow-Up and Relationship Building: Maintain contact with potential and existing customers, nurturing long-term relationships and encouraging repeat business.
Prospecting and Lead Generation: Actively seek new customers through various channels and maintain a database of leads for follow-ups.
Inventory Management: Keep track of available vehicle inventory and maintain an organized, presentable showroom.
Compliance and Regulations: Stay informed about automotive sales regulations, follow ethical sales practices, and adhere to dealership policies.
Product Promotions: Participate in marketing and promotional events to attract potential customers and promote special offers.
Closing Sales: Effectively close deals by addressing customer concerns, providing solutions, and securing the sale.
Continuous Learning: Stay updated on industry trends, new vehicle models, and technological advancements through training and workshops.
Customer Feedback: Solicit customer feedback to assess satisfaction and address any issues or concerns promptly.
Sales Targets: Work toward achieving monthly and annual sales targets set by the dealership.
Car Salesmen should possess excellent communication skills, a customer-focused approach, and in-depth product knowledge. Building trust and rapport with customers is essential, as is the ability to provide exceptional service throughout the sales process.
The earnings of a Car Salesman in India can vary widely depending on factors such as location, the dealership they work for, their experience, and their sales performance. Generally, car salesmen in India earn a combination of a fixed salary and commissions or incentives based on their sales.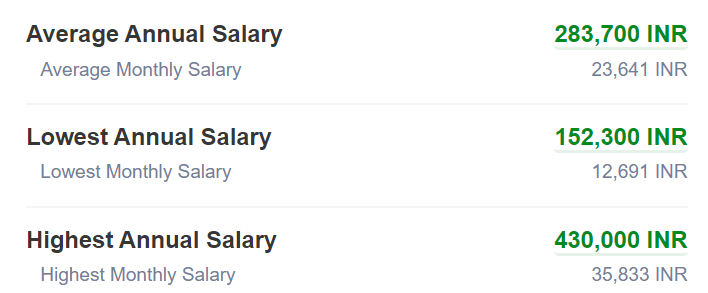 Here's a rough breakdown of potential earnings:
Basic Salary: The basic salary for a Car Salesman in India can range from ₹15,000 to ₹30,000 per month on average. This can vary significantly based on the dealership's size and location.
Commissions/Incentives: A significant portion of a Car Salesman's income comes from commissions and incentives. They typically earn a percentage of the total sales value or a fixed amount for each vehicle sold. Commissions can range from 1% to 3% or more of the vehicle's selling price.
Bonuses: Many dealerships offer bonuses for achieving sales targets or meeting specific performance metrics. These bonuses can be a significant source of additional income.
Allowances: Some dealerships provide allowances for expenses such as travel, phone usage, and fuel, which can add to the overall earnings.
Annual Income: Considering the above factors, a Car Salesman in India can earn a yearly income that varies widely. On average, with a reasonable level of sales performance, a Car Salesman can earn between ₹3 lakhs to ₹7 lakhs or more per year.
It's important to note that these figures are approximate and can vary based on the location and the brand of vehicles being sold.
Several factors can significantly affect the salary of a Car Salesman in India. These factors determine how much a car salesman can earn, and they can vary from one individual to another. Here are the key factors influencing car salesman salaries in India:
Location: The location of the dealership plays a crucial role in determining a car salesman's salary. Dealerships in metropolitan cities or high-income regions often offer higher car sales man salary and commissions due to increased demand and higher living costs.
Dealership Reputation: Established and renowned dealerships may offer better compensation packages to attract experienced and skilled salespeople. Customers tend to trust well-known dealerships more, which can lead to higher sales and commissions.
Experience: Experienced car salesmen with a proven track record tend to earn more. Dealerships are willing to pay higher salaries and commissions to individuals who have a history of successful sales.
Sales Performance: A car salesman's ability to meet or exceed sales targets directly impacts their earnings. Those who consistently achieve or surpass targets often receive higher commissions and bonuses.
Brand and Vehicle Type: The brand and type of vehicles sold at the dealership can affect earnings. Selling luxury or high-end vehicles generally results in higher commissions compared to budget or economy cars.
Commission Structure: The commission structure can vary among dealerships. Some offer a higher percentage of the selling price as commission, while others may have tiered systems that reward higher sales volumes.
Bonuses and Incentives: Dealerships may offer performance-based rewards and incentives for achieving specific sales milestones or targets. These additional earnings can significantly impact a car salesman's income.
Market Demand: Market demand for specific car models can fluctuate, affecting a car salesman's ability to sell. In-demand models are easier to sell and can lead to higher earnings.
Customer Base: Building and maintaining a loyal customer base can result in repeat business and referrals, which can increase a car salesman's income over time.
Seasonal Factors: The automotive industry often experiences seasonal fluctuations in sales. For example, festival seasons or year-end promotions may provide opportunities for higher earnings.
Negotiation Skills: A car salesman's negotiation skills can influence their ability to secure higher sales prices and better terms, which can lead to increased commissions.
Networking: A strong professional network within the automotive industry can lead to opportunities for higher-paying positions or referrals, increasing potential income.
Employer Policies: Each dealership may have its own policies and compensation structures. It's essential to understand the specific terms and opportunities offered by the employer.
Economic Conditions: Economic conditions, including inflation and economic downturns, can affect consumer purchasing power and, consequently, car sales and commissions.
Government Policies: Changes in government policies, such as tax incentives for vehicle purchases, can impact the automotive industry and, consequently, a car salesman's earnings.

 
Improving a Car Salesman's salary in India involves a combination of strategies aimed at enhancing sales performance, expanding the customer base, and negotiating better compensation terms. Here are some tips to help boost a Car Salesman's salary:
Continuously improve your sales skills through training programs and workshops. Learn effective sales techniques, objection handling, and customer relationship management.

 
Deepen your knowledge of the vehicles you are selling. Understanding the features, specifications, and benefits of each model can help you make more persuasive pitches to potential buyers.
Develop strong relationships with customers by providing exceptional service, addressing their needs, and offering personalized solutions.

 
Actively seek out new customers through various channels, including referrals, cold calls, and networking. Building a robust network can lead to more potential buyers.

 
Leverage marketing and promotional events to attract customers and take advantage of manufacturer incentives or special offers.

 
Maintain regular contact with existing and potential customers. Effective follow-up can lead to repeat business and referrals.

 
Set realistic sales targets for yourself and work diligently to achieve them. Consistently meeting or exceeding targets can result in higher commissions and bonuses.
Identify opportunities to upsell or cross-sell additional products or services, such as extended warranties, accessories, or maintenance packages.

 
Solicit feedback from customers to assess their satisfaction and identify areas for improvement. Address any issues or concerns promptly.

 
Pursue additional training or certifications related to automotive sales and customer service. This can enhance your qualifications and credibility.

 
Hone your negotiation skills to secure better deals and maximize commissions while ensuring customer satisfaction.

 
Efficiently manage your time to focus on high-potential leads and productive activities. Avoid wasting time on unproductive leads.

 
Expand your professional network within the automotive industry. Building connections with peers, suppliers, and industry professionals can lead to new opportunities.

 
Stay informed about market trends, competitor offerings, and customer preferences. This knowledge can help you tailor your sales approach effectively.

 
Negotiate with your employer for improved compensation terms, such as higher commissions, bonuses, or performance-based incentives.

 
Explore opportunities for career advancement within the dealership, such as becoming a Sales Manager or transitioning to a higher-end brand.
Improving your salary as a Car Salesman in India requires dedication, continuous learning, and a customer-centric approach.

 
You can use this below-given resume sample while building your car salesman resume in 2023. It will help you minimize the resume-building time and effort:
Car Salesman Resume Sample:
[Your Name]
[Your Address]
[Bengaluru, Karnataka, ZIP Code]
[Your Phone Number]
[Your Email Address]
[LinkedIn Profile (Optional)]
Objective:
Dedicated and results-driven Car Salesman with [X] years of experience in the automotive industry, specializing in Hyundai vehicles. Proven track record of exceeding sales targets, delivering exceptional customer service, and building lasting client relationships. Seeking to leverage my expertise to drive sales and revenue growth at Hyundai Motors in Bengaluru.
Professional Experience:
Car Salesman
Hyundai Motors, Bengaluru, Karnataka
[Employment Dates]
Consistently achieved and exceeded monthly and annual sales targets, resulting in recognition as a top-performing salesperson.
Built and maintained strong customer relationships, earning a reputation for exceptional customer service and satisfaction.
Demonstrated in-depth knowledge of Hyundai vehicle models, features, and specifications to provide accurate information and recommendations to customers.
Successfully closed high-value deals, negotiated terms, and handled all aspects of the sales process from lead generation to vehicle delivery.
Utilized effective sales strategies and closing techniques to consistently increase sales and revenue.
Conducted test drives, highlighting the unique features and advantages of Hyundai vehicles to potential customers.
Collaborated with the finance department to offer financing and leasing options, ensuring customers received tailored solutions.
Regularly updated CRM systems to track leads, customer interactions, and follow-ups, optimizing the sales process.
Sales Trainee
Hyundai Motors, Bengaluru, Karnataka
[Employment Dates]
Completed an intensive sales training program covering Hyundai product knowledge, sales techniques, and customer relationship management.
Assisted senior sales professionals in customer interactions, providing information about Hyundai vehicles and arranging test drives.
Gained practical experience in lead generation, prospecting, and follow-up strategies.
Contributed to achieving team sales targets by supporting the sales department in various aspects of the sales process.
Education:
Bachelor of Business Administration (BBA)
[University Name], Bengaluru, Karnataka
[Graduation Date]
Relevant Courses: Marketing Strategies, Consumer Behavior, Sales Management, Business Ethics.
Skills:
Sales and negotiation skills
Product knowledge (Hyundai vehicles)
Customer relationship management
Lead generation and prospecting
Closing techniques
Effective communication
CRM software proficiency
Time management
Goal-oriented
Team player
Languages:
Fluent in English, Hindi, and Kannada
Professional Achievements:
Recognized as the "Top Sales Performer" at Hyundai Motors, Bengaluru, for [Year].
Consistently achieved 120% of monthly sales targets during the tenure.
Received positive customer feedback and testimonials for outstanding service and product knowledge.
References:
Available upon request.
We have listed all the details regarding car dealership salesman salary above. However, you will need a professional car salesman resume to improve your car dealer salesman salary in 2023.
To craft a job-winning car salesman resume, you can use HyreSnap Online Resume Builder. It is an AI-based resume-making tool that is free for the first three trials. You can check additional details of this 21st century resume builder below:
We have listed all the important guidelines to enhance your car salesman wage in 2023 above. You can follow these guidelines and get better car salesman pay in this highly competitive era.

Apart from this, if you need any other career-building assistance, feel free to contact our career experts at info@hyresnap.com. We will help you build a bright car salesman career and get a better car salesman starting salary this year.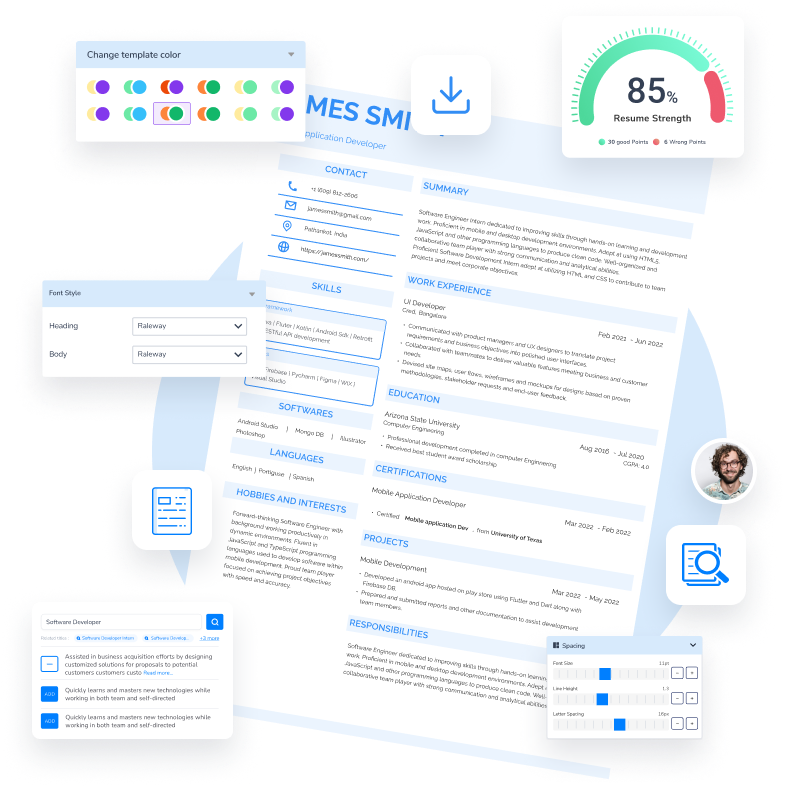 Build your resume in 10 minutes
Elevate your interview chances with our Modern Resume Templates that follows the exact 'Resume Rules' that employers look for.
Try Now for Free!
Build Your Resume
Excellent
4.8
out of 5 on
TrustPilot