12+ Hacks to Build a Resume For Driver Jobs in 2023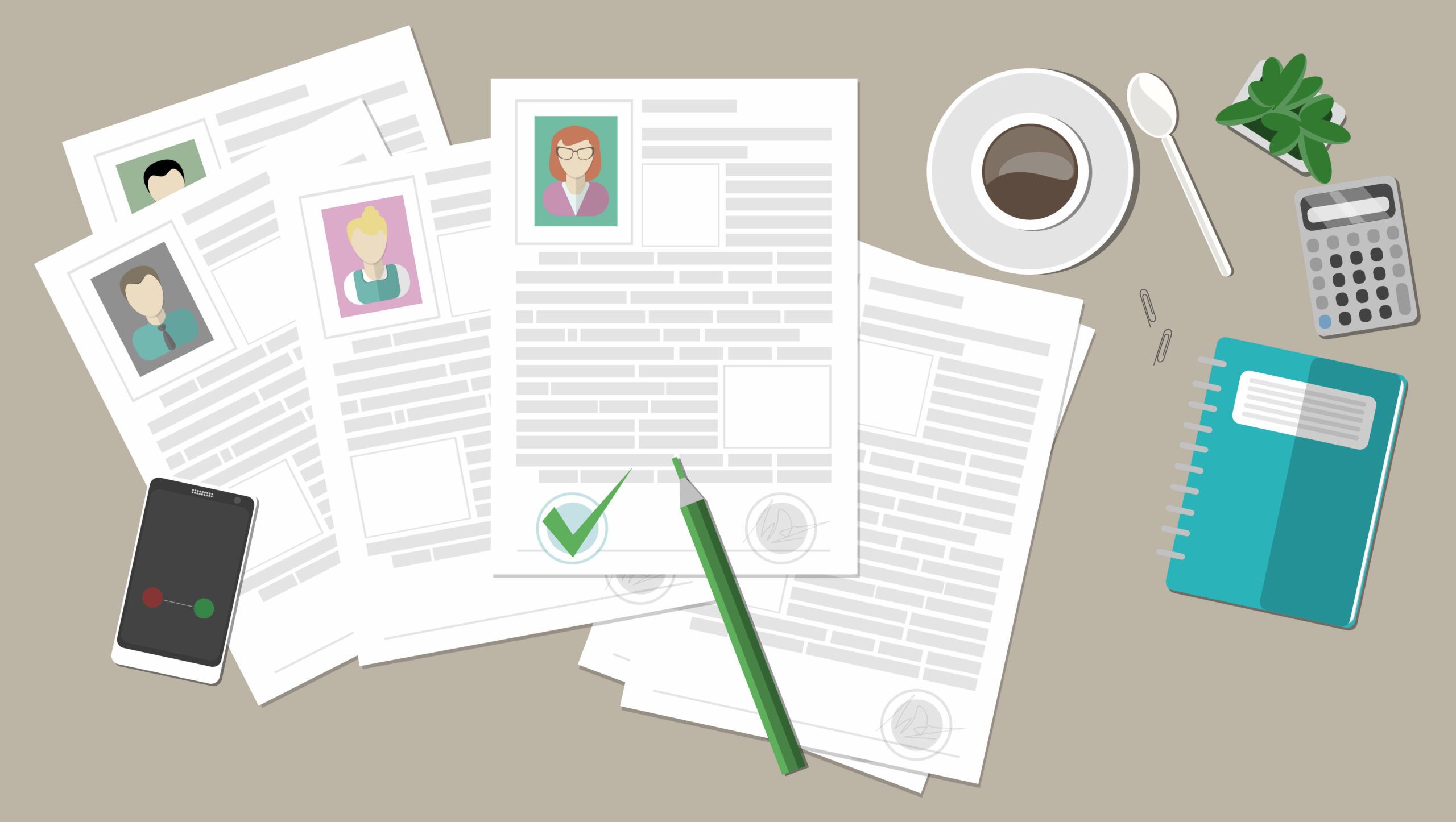 With the increasing demand for transportation services in 2023, the job market for drivers is highly competitive. 
To stand out from the crowd and secure your desired driver job, you need a well-crafted resume that showcases your driving skills, experience, and commitment to safety. 
In this blog, we'll share essential hacks to help you build a standout resume that will catch the eye of potential employers in the dynamic driver job market of 2023.
Here you will get answers to the following questions:
What are the skills required to become a professional driver?

How to get a driver job in India?

How to leverage the job description while building a driver resume?

How to build a resume for driver jobs?
Being a driver, you might want to refrain from indulging in the research and focus on building a resume. Hence, we recommend you use HyreSnap Online Resume Builder.
It is a 21st-century resume-building platform that simplifies the resume-making process with the power of artificial intelligence.
If you want to build your resume by yourself, stick to this guide till the end:
You need to possess the following skills to become a professional driver:
Driving Proficiency:

A professional driver must possess excellent driving skills, including knowledge of traffic rules, road signs, and safe driving practices. Depending on their specific role, they should be adept at handling various vehicles, such as cars, trucks, or buses.
Safety Awareness: Safety is paramount for a professional driver. They must be constantly aware of their surroundings, anticipate potential hazards, and take proactive measures to avoid accidents.
Patience and Stress Management: Professional drivers often face challenging road conditions, heavy traffic, and long hours on the road. Patience and the ability to manage stress are vital for maintaining composure and making sound decisions.
Time Management: Efficient time management is crucial to ensure on-time deliveries or pick-ups. Professional drivers need to plan their routes, account for traffic conditions, and manage their schedules effectively.
Mechanical Skills: Basic knowledge of vehicle maintenance and troubleshooting is beneficial for dealing with minor issues that may arise during a journey. This includes checking fluid levels, tire pressure, and understanding warning lights.
Navigation Skills: A good sense of direction and proficiency in using GPS systems or maps are essential to find optimal routes and avoid getting lost.
Customer Service:

Some professional drivers, such as taxi drivers or rideshare drivers, interact directly with passengers. Excellent customer service skills (such as being courteous and helpful) contribute to a positive passenger experience.
Adaptability: Drivers may encounter different weather conditions and traffic scenarios. Being adaptable and able to adjust driving techniques accordingly is crucial for safe travel.
Attention to Detail: Professional drivers need to pay close attention to details, such as recording mileage, keeping accurate logs, and following specific instructions for deliveries or pick-ups.
Physical Endurance: Long hours on the road can be physically demanding. Having the stamina to stay alert and focused during extended driving periods is essential.
Professionalism:

A professional driver represents their company or employer. Hence, a professional attitude, appearance, and conduct positively affect the organisation.
Language Skills: In some cases, knowing multiple languages can be an advantage, especially if the driver deals with diverse clientele or travels internationally.
To get a driver job in India, you can follow these steps:
Obtain a Valid Driving Licence: Ensure you have a valid driving licence for the type of vehicle you wish to drive (e.g., LMV, HMV, etc.). If you don't have one, apply for a driving licence through your Regional Transport Office (RTO).
Complete Necessary Education:

While formal education may not be a strict requirement for a driver job, having at least a primary education can be beneficial, especially for understanding road signs, reading instructions, and communicating effectively.
Build Driving Experience: If you are a new driver, gain experience by practising on the roads and gaining confidence in handling different driving scenarios. Consider taking additional driving courses or workshops to improve your skills.
Prepare Your Resume: Create a clear and well-structured resume highlighting your driving experience, licences, any additional certifications, and references, if available.
Research Potential Employers: Look for companies or organisations that hire drivers. This can include logistics firms, cab companies, delivery services, or even personal driver jobs.
Check Online Job Portals: Utilise popular job portals and websites in India to search for driver vacancies. Many employers post job openings on these platforms.
Networking: Spread the word among your friends, family, and acquaintances that you are looking for a driver job. Networking can often lead to job opportunities through referrals.
Visit Local Transport Companies:

Contact local transport and logistics companies directly. They may have immediate or future openings for drivers.
Apply and Follow Up: Submit your resume and job applications to the companies that interest you. Follow up with them after a few days to show your eagerness for the position.
Prepare for Interviews: If your application is shortlisted, prepare for the interview. Be ready to discuss your driving experience, road safety knowledge, and any other relevant skills.
Display Professionalism: During interviews or interactions with potential employers, demonstrate professionalism, punctuality, and a positive attitude.
Understand Terms and Conditions: Before accepting a driver job, carefully read and understand the terms and conditions of employment, including working hours, pay, benefits, and other relevant details.
Background Checks: Be prepared for employers to conduct background checks, especially if you are applying for a job that involves transporting goods or passengers.
A driver job description will help you understand the job responsibilities and employer expectations. Hence, we recommend reading the job description carefully before starting your resume-building process.
Additionally, you can also pick technical terms from the job description to use in your resume. It will enhance the technical strength of your driver resume and will help you parse through the ATS screening round.
Below you can see an example of a driver job description to understand how it looks in the real world.
Driver Job Description Example:
Job Title: Driver - XYZ Transportation Services
Job Summary:
XYZ Transportation Services is seeking a skilled and dependable Driver to join our team. As a Driver, you will play a crucial role in ensuring the safe and timely transportation of passengers and/or goods to their designated destinations. Your excellent driving skills, commitment to safety, and customer service orientation will contribute to our mission of providing top-notch transportation solutions to our clients.
Responsibilities:
Safely and efficiently operate assigned vehicles, adhering to all traffic laws, regulations, and company policies.
Transport passengers or goods to designated locations while maintaining a high level of professionalism and customer service.
Ensure the cleanliness and maintenance of the assigned vehicle, reporting any mechanical issues or discrepancies promptly.
Plan and execute efficient routes to optimize time and fuel consumption while meeting delivery schedules (if applicable).
Assist passengers with boarding and disembarking, providing necessary support to ensure a comfortable journey.
Handle cash, fare collection, or ticket sales (if required), maintaining accurate records and providing receipts when necessary.
Maintain a professional appearance and demeanor at all times, representing XYZ Transportation Services in a positive light.
Exhibit strong problem-solving skills to handle unexpected situations, such as traffic delays or route changes, ensuring minimal impact on the overall service.
Adhere to all safety protocols, including wearing seat belts, following speed limits, and securing cargo or luggage when necessary.
Keep abreast of traffic and weather conditions to make informed decisions about route adjustments.
Communicate effectively with dispatchers, supervisors, and other team members to relay relevant information and updates.
Display flexibility in working hours, as certain routes may require early mornings, late evenings, weekends, or holidays.
Requirements:
High school diploma or equivalent.
Valid and clean driver's license appropriate for the type of vehicle to be operated (e.g., commercial driver's license, passenger endorsement, etc.).
Proven driving experience with a solid track record of safe and responsible driving.
Excellent knowledge of local traffic laws, regulations, and routes.
Strong customer service and interpersonal skills, capable of providing a positive experience for passengers or clients.
Ability to handle cash and make accurate transactions (if required).
Demonstrated ability to work independently and make sound decisions on the road.
Knowledge of vehicle maintenance and ability to conduct routine checks and address minor mechanical issues.
Clear communication skills, both verbal and written.
Ability to lift and handle moderate to heavy items, such as luggage or cargo.
A positive attitude, reliability, and a strong sense of responsibility.
Building an impeccable resume for driver jobs requires highlighting your driving skills, experience, and relevant qualifications. Follow these steps to create an effective driver resume:
Contact Information: Begin with your full name, address, phone number, and professional email address. Avoid using informal email addresses.
Objective or Summary: Write a brief objective or summary statement highlighting your motivation for seeking the driver job and the specific skills or experience you bring to the role.
Driving License and Certifications: Clearly state the type of driving licence(s) you possess and their validity. Include any additional certifications related to driving or safety, such as defensive driving or first aid training.
Professional Experience: List your previous driving jobs in reverse chronological order. Include the company name, location, job title, and dates of employment.
Job Responsibilities: Under each job, detail your key responsibilities and achievements as a driver. Emphasise your ability to handle different types of vehicles and any specific skills relevant to the job you are applying for.
Safety Record: Mention your commitment to safety and any awards or recognitions for safe driving practices. If you have an accident-free record, be sure to include it.
Skills: Create a separate section highlighting your driving skills, such as defensive driving, navigating with GPS, adhering to traffic regulations, and any mechanical knowledge.
Education: Include your highest level of education, any driving-related courses, and relevant certifications.
Additional Information: If you have any relevant additional information, such as knowledge of specific routes, familiarity with local traffic regulations, or multilingual abilities, include them in this section.
References: Optionally, you can provide references from previous employers who can vouch for your driving skills and work ethic. Make sure to obtain their consent before including their contact information.
Formatting: Keep the resume clean and easy to read. Use bullet points to organise information and choose a professional font style and size. Avoid using fancy colours or fonts that may distract from the content.
Proofread: Double-check your resume for any grammatical errors or typos. A well-presented and error-free resume leaves a positive impression on potential employers.
Tailor to the Job: Customise your resume for each driver job you apply for. Emphasise the skills and experiences that align with the specific requirements of the job posting.
You can refer to the below-given sample resume for driver jobs while building your driver resume. It will help you organise things professionally to get better results during the recruitment process.
Sample Resume For Driver Jobs:
[Your Name]
[Your Address]
[City, State, Zip Code]
[Your Email Address]
[Your Phone Number]
Objective:
Dedicated and skilled driver with a clean driving record and extensive experience in providing safe and reliable transportation. Seeking a position as a Driver at [Company Name] to utilise my exceptional driving skills and customer service expertise.
Experience:
Professional Driver
[Current/Previous Employer], [City, State]
[Dates of Employment]
Safely operated various types of vehicles, including cars, vans, and trucks, adhering to all traffic laws and safety regulations.
Maintained a flawless driving record with no accidents or violations during [X] years of employment.
Demonstrated excellent customer service by ensuring passengers' comfort and safety throughout their journey.
Conducted routine vehicle inspections, identifying and reporting any maintenance or safety issues promptly.
Managed route planning and navigation, ensuring on-time arrivals and efficient use of time and resources.
Assisted passengers with luggage handling and other needs, maintaining a friendly and professional demeanour.
Delivery Driver
[Previous Employer], [City, State]
[Dates of Employment]
Efficiently delivered packages and goods to various destinations, including businesses and residential areas.
Utilized GPS and mapping tools to plan the most efficient and timely routes for deliveries.
Ensured accurate and complete documentation of deliveries, including obtaining signatures and confirming receipt of packages.
Handled cash and transactions when necessary, maintaining accuracy and accountability.
Addressed customer inquiries and concerns, providing exceptional customer service at all times.
Education:
High School Diploma
[School Name], [City, State]
[Year of Graduation]
Skills:
Clean driving record
Excellent knowledge of traffic laws and safety regulations
Strong ability to navigate using GPS and maps
Exceptional customer service skills
Proficient in vehicle maintenance and inspection
Ability to remain calm and focused in stressful driving situations
Excellent time management and organisational skills
References:
Available upon request.
You might not be technically strong enough if you are applying for a driver job. Hence, we suggest you use HyreSnap Online Resume Builder to craft your resume for driver jobs in 2023.
It is an AI-powered resume-making platform that helps professionals build job-winning resumes in easy steps. Below are the highlighting facilities offered by this marvellous resume-building tool:
You can follow these above-given guidelines to craft a professional driver resume in 2023. In case you missed anything above, check out the key takeaways below:
Outline your resume based on the reverse chronological resume format

Write your resume details in bullet points except for the summary/objective

Add profile-centric terms and key metrics throughout the resume

Write your resume summary/objective in easy-to-read language

List your technical and key skills separately

Read your resume twice after completing it to minimise errors

For additional career-building tips and tricks, contact HyreSnap experts at info@hyresnap.com. We are completely determined to help you build a bright career in this highlight competitive generation.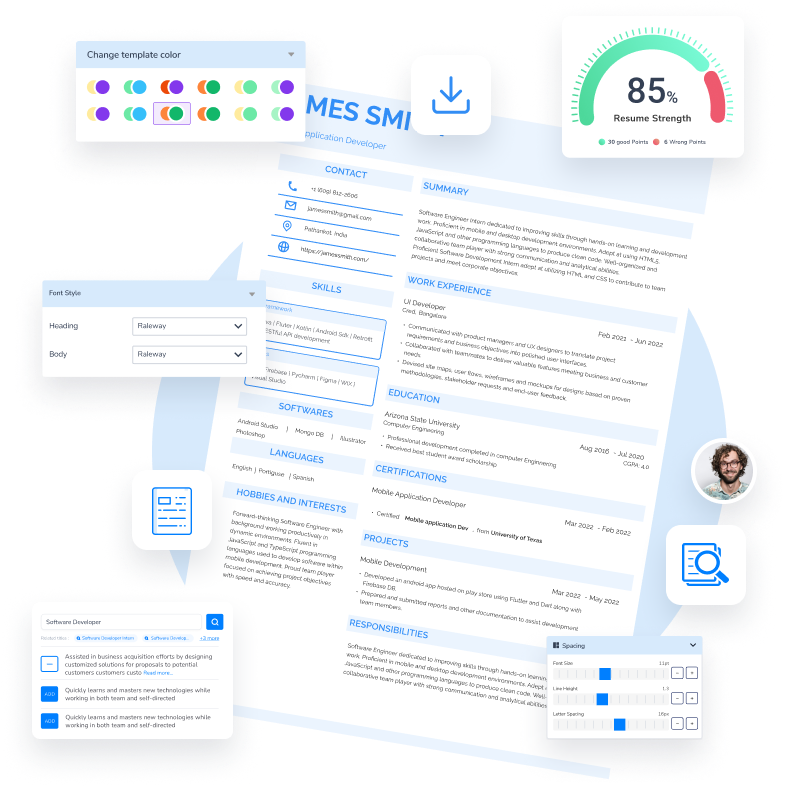 Build your resume in 10 minutes
Elevate your interview chances with our Modern Resume Templates that follows the exact 'Resume Rules' that employers look for.
Try Now for Free!
Build Your Resume
Excellent
4.8
out of 5 on
TrustPilot