12+ Tips & Tricks to Build a Resume For Fresher Java Developer Jobs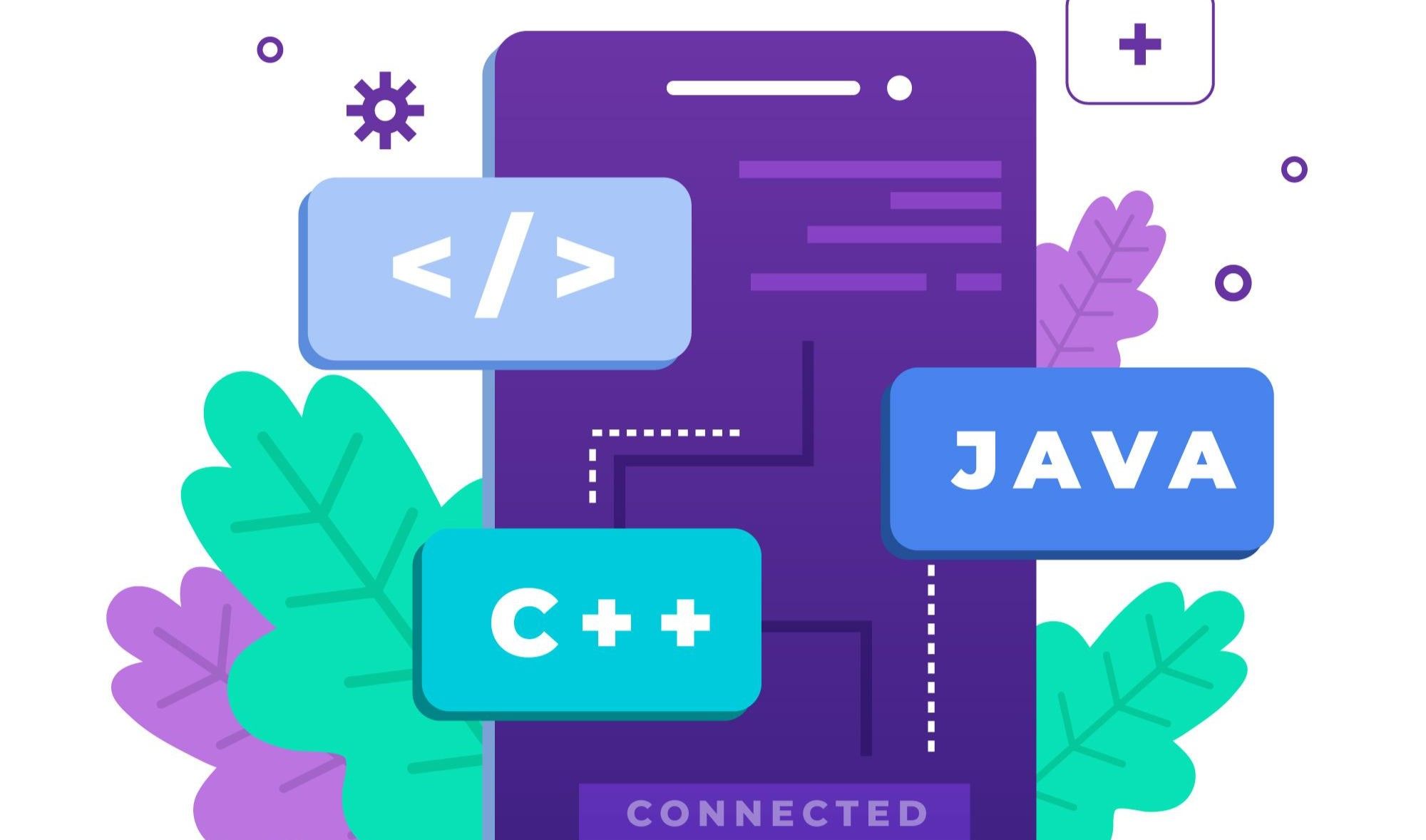 Seeking steps to build a resume for fresher Java developer jobs?

You're at the perfect webpage as you'll get all the fundamental guidelines to build a professional Java developer resume here.
Java is a high-level, object-oriented programming language, and the demand for Java developers has never fallen worldwide.
However, getting a fresher Java developer job is not easy, as companies usually need experienced Java developers. Still, you can get a fresher Java developer job if you have strong skills, a portfolio, and a professional Java developer resume.
You need to upskill and build a strong Java-based portfolio and stunning resume as the initial steps to get a Java Developer Job. When it comes to resume-building, we back you up by answering the following fundamental queries:
What are the basic duties of a Java developer?

How can you leverage the Java developer job description?

Which is the best resume format for fresher Java developer jobs?

How to build a Java developer resume?
Building a Java developer resume is difficult even for an experienced professional, and it will be a pain in the head if you are a fresher. To ease the resume-building process, you can check out HyreSnap Online Resume Builder.
It is a modern resume-building platform backed up by artificial intelligence technology. You can frame an ATS-friendly Java developer resume easily with its help of it.
As of now, let us see the essential information to build a resume for fresher Java developer jobs by yourself:
As a fresher Java developer, you will have various fundamental responsibilities concerning the development and maintenance of Java-based applications. These responsibilities may include:
Application Development
Collaborating with senior developers and team members to understand project requirements.
Writing clean, efficient, and well-documented code using Java programming language.
Participating in the design and development of software applications, modules, and components.
Testing and debugging code to ensure its functionality and identifying and fixing any issues or bugs.
Software Maintenance and Enhancement
Assisting in the maintenance and enhancement of existing Java applications.
Identifying areas for improvement and implementing necessary updates and modifications.
Conducting regular code reviews to ensure code quality, performance, and adherence to coding standards.
Updating documentation to reflect changes and improvements made to the software.
Problem Solving and Troubleshooting
Analysing and troubleshooting issues that arise during the development or deployment process.
Collaborating with team members to find effective solutions and implement fixes.
Performing root cause analysis to identify the underlying reasons for bugs or system failures.
Proactively identifying potential issues and suggesting improvements to prevent future problems.

 
Collaboration and Communication
Collaborating with cross-functional teams, such as designers, testers, and project managers, to ensure effective project execution.
Communicating project progress, challenges, and solutions to team members and stakeholders.
Participating in team meetings and discussions to share knowledge, ideas, and best practices.
Actively seeking opportunities to learn from more experienced team members and expand technical skills.
Self-Development and Learning
Staying updated with the latest trends, technologies, and frameworks in Java development.
Participating in training programs, workshops, or online courses to enhance your technical skills.
Actively seeking feedback and continuously improving your programming abilities.
Building a strong foundation in Java programming concepts and best practices.
Remember, as a fresher Java developer, you may be assigned tasks of varying complexity based on your skills and the organisation's specific requirements. Embrace the learning opportunities, be open to feedback, and strive to grow and develop your expertise in Java development.
A Java developer job description will give you complete details about company requirements. Moreover, you can also pick technical terms and profile-centric keywords from the job description to use in your resume.
To elaborate on this better, we have mentioned an example job description for fresher Java developers. We have highlighted the technical terms you can add to your resume if you apply for this job.
You can perform the same activity for your chosen job description and strengthen your resume's technical strength.
Example Job Description For Fresher Java Developers:
XYZ Infotech, a leading software development company, is seeking a motivated and talented Fresher Java Developer to join our dynamic team. As a Fresher Java Developer, you will have the opportunity to work on exciting projects and gain hands-on experience in developing high-quality Java-based software applications. This position offers an excellent opportunity for recent graduates or individuals with limited professional experience to kick-start their careers in Java development.
Responsibilities:
Collaborate with the development team to understand project requirements and contribute to the design and development of Java-based applications.
Write clean, efficient, and well-documented code following coding standards and best practices.
Participate in all phases of the software development lifecycle, including requirement analysis, design, development, testing, and deployment.
Troubleshoot and debug code to identify and resolve issues or bugs.
Work closely with senior developers and team members to implement software enhancements and address any technical challenges.
Maintain and update existing software applications by identifying areas for improvement and implementing necessary updates.
Conduct thorough testing of software applications to ensure functionality, performance, and adherence to specifications.
Assist in the creation and maintenance of technical documentation for software applications.
Stay updated with the latest technologies, tools, and frameworks in Java development.
Requirements:
Bachelor's degree in Computer Science, Software Engineering, or a related field.
Solid understanding of object-oriented programming concepts and core Java.
Knowledge of Java frameworks such as Spring or Hibernate is a plus.
Familiarity with web development technologies such as HTML, CSS, and JavaScript.
Strong problem-solving and analytical skills.
Ability to work well in a team environment and collaborate effectively.
Excellent communication and interpersonal skills.
Self-motivated with a willingness to learn and adapt to new technologies.
Any relevant internships, projects, or certifications in Java development would be advantageous.

Choosing the right format to build a resume for fresher Java developer jobs is the first and most challenging task. Hence, you need to pay keen attention while selecting the resume format of your Java developer resume.
To help you make the right choice, we are listing three most effective resume formats. You can pick any of them based on your career preferences to build your Java developer resume in 2023:
Chronological Resume Format
You can pick this resume if you are a fresher or have a continuous professional journey. It allows you to list your resume details in reverse chronological order.
Functional Resume Format
The functional resume format is designed for job seekers with career gaps. It lets them describe their professional details based on skills rather than the companies they worked for.
Combination Resume Format
As its name defines, it combines functional and chronological resume formats. It is similar to the chronological resume format, with a difference in the Training & Internships section. You can club similar bullet points under a skill heading while using this resume format.
Building a resume as a fresher Java developer requires careful attention to detail and a focus on highlighting your skills, education, and any relevant projects or internships. Here is a step-by-step guide to help you create an effective resume for fresher Java developer jobs:
Resume Header
It is the head of your resume, and many professionals write 'Resume' or 'CV' in this section. However, we recommend writing your full name in this section in the biggest font size of your resume, i.e., 22-24.
Contact Information

Start by providing your phone number, email address, and LinkedIn profile (if applicable). Make sure your contact information is accurate and professional.
Objective/Summary Statement

Write a concise objective or summary statement highlighting your career aspirations, skills, and passion for Java development. Tailor this section to match the specific job you are applying for. We recommend writing this section after completing every other section of your resume.
Education

List your educational background in reverse chronological order. Include the name of your degree, the institution you attended, graduation date, and any relevant coursework or projects related to Java programming.
Technical Skills

Create a dedicated section to highlight your technical skills. Include proficiency in Java programming, knowledge of frameworks (e.g., Spring, Hibernate), databases (e.g., MySQL, Oracle), web development technologies (e.g., HTML, CSS, JavaScript), and any other relevant programming languages or tools.
Projects and Internships
If you have completed any Java-related projects or internships, include them in this section. Briefly describe the projects, highlighting your contributions and the technologies used. Emphasise any notable achievements or challenges overcome.
Certifications and Training
Mention any relevant certifications or training programs you have completed, such as Java certifications or online courses. Include the name of the certification or program and the issuing organisation.
Academic Achievements
If you have received any academic honours, scholarships, or awards during your education, list them in this section. Highlight any achievements that demonstrate your dedication and excellence in the field.
Extracurricular Activities
Include any extracurricular activities, clubs, or organisations related to programming or technology. This can demonstrate your passion for Java development and your ability to work in a team.
Personal Projects
If you have developed any personal Java projects outside of your academic or professional experience, mention them briefly. Highlight the problem-solving skills and creativity demonstrated through these projects.
References
You can mention "References available upon request" at the end of your resume. It is not necessary to include references unless specifically requested by the employer.
Formatting and Length

Keep your resume clean, well-organised, and easy to read. Use a professional font and maintain consistent formatting throughout. Limit your resume to one or two pages, focusing on the most relevant information.
Proofread and Review
Before submitting your resume, proofread it carefully for any spelling, grammar, or formatting errors. Ask a trusted friend or family member to review it as well, to ensure it is error-free and presents your qualifications effectively.
 
Remember to customise your resume for each job application by highlighting the most relevant skills and experiences that match the requirements of the position. Tailor your resume to align with the keywords and job descriptions mentioned in the job posting.
Emphasising the use of bullet points in your Java developer resume is important for several reasons:
Easy Scannability: Recruiters and hiring managers often have limited time to review each resume. Bullet points help break down information into concise, easily scannable chunks, allowing them to quickly grasp your qualifications and key achievements.
Highlighting Key Skills: Bullet points allow you to showcase your relevant skills and expertise in a clear and organised manner. They enable you to emphasise your technical skills, programming languages, frameworks, and tools that are crucial for a Java developer role.
Showcasing Accomplishments: Bullet points provide a structured format to highlight your accomplishments, such as projects you have worked on, your contributions, and the results you achieved. This helps recruiters understand your impact and potential value as a Java developer.
Professional Presentation: Bullet points will make your resume look organised and professional. It will enhance the readability of your resume that will make a positive impact on the recruiter during the screening process.
You can follow these steps to craft impressive bullet points in your resume for fresher Java developer jobs:
The resume-building guidelines do not make much difference without an example. Hence, we are showcasing an example resume for fresher Java developer jobs that you can refer to while making yours:
Example Resume For Fresher Java Developers:
Hitesh Aggarwal
123 Main Street, Bengaluru, Karnataka, 560001
Phone: (123) 456-7890 | Email: hiteshaggarwal@email.com | LinkedIn: linkedin.com/in/hiteshaggarwal
Objective
Highly motivated and detail-oriented fresher Java Developer seeking a challenging position at XYZ Infotech. Eager to apply my strong programming skills and passion for Java development to contribute to innovative software solutions. Committed to continuous learning and growth in the field of Java development.
Education
Bachelor of Technology in Computer Science and Engineering
ABC College of Engineering, Bengaluru, Karnataka
Relevant Coursework: Object-Oriented Programming, Data Structures, Algorithms, Database Management Systems
Graduation Date: Month, Year
Technical Skills
Programming Languages: Java, C++, Python
Web Technologies: HTML, CSS, JavaScript
Frameworks: Spring, Hibernate
Tools: Eclipse, IntelliJ IDEA, Git, Maven
Projects
Online Bookstore Management System
Developed a web application using Java, Servlets, and JSP for managing inventory, orders, and customer information.
Implemented secure user authentication and authorisation using Spring Security.
Integrated a MySQL database for storing and retrieving data.
Collaborated with a team of four to ensure project completion within specified deadlines.
Student Information System
Created a desktop application using Java Swing to manage student records, course registration, and grades.
Implemented data persistence using file-handling techniques.
Designed an intuitive user interface to enhance user experience.
Worked independently to complete the project and meet project requirements.
Academic Achievements
Dean's List, ABC College of Engineering, for outstanding academic performance.
Participated in coding competitions and secured a top position in the college-level programming contest.
Certifications
Java Programming Certification, Oracle Academy, Year
Web Development with HTML, CSS, and JavaScript, Online Course, Year
Leadership and Extracurricular Activities
Vice President, Computer Science Club, ABC College of Engineering.
Organised coding workshops and coding competitions to promote technical skills among students.
Internship Experience
Software Development Intern | XYZ Software Solutions, Bengaluru, Karnataka
Assisted in the development of web-based applications using Java, Spring, and Hibernate.
Conducted unit testing and bug fixing to ensure software quality.
Collaborated with the development team to meet project milestones and deadlines.
Personal Projects
Created a personal portfolio website using HTML, CSS, and JavaScript to showcase programming projects and skills.
Additional Skills
Strong problem-solving and analytical abilities.
Excellent communication and interpersonal skills.
Ability to work effectively in a team environment.
Adaptability and willingness to learn new technologies and programming languages.
References
Available upon request.
After getting all the instructions and an example, you can now start building your Java developer resume. However, it will still take a lot of your time and effort.
If you want to ease the Java developer resume-building process, try HyreSnap Online Resume Builder. It is an AI-powered resume-framing platform that can minimise your resume-building time from hours to minutes.
You can see the highlighting features of this 21st-century resume-building platform below:
You must have got all the essential Java developer resume-building instructions by now. If you missed anything, check out the key takeaways listed below:
Apart from it, if you need any other career-building guidance, contact us at info@hyresnap.com. We will help you in every possible way to get your dream job in 2023.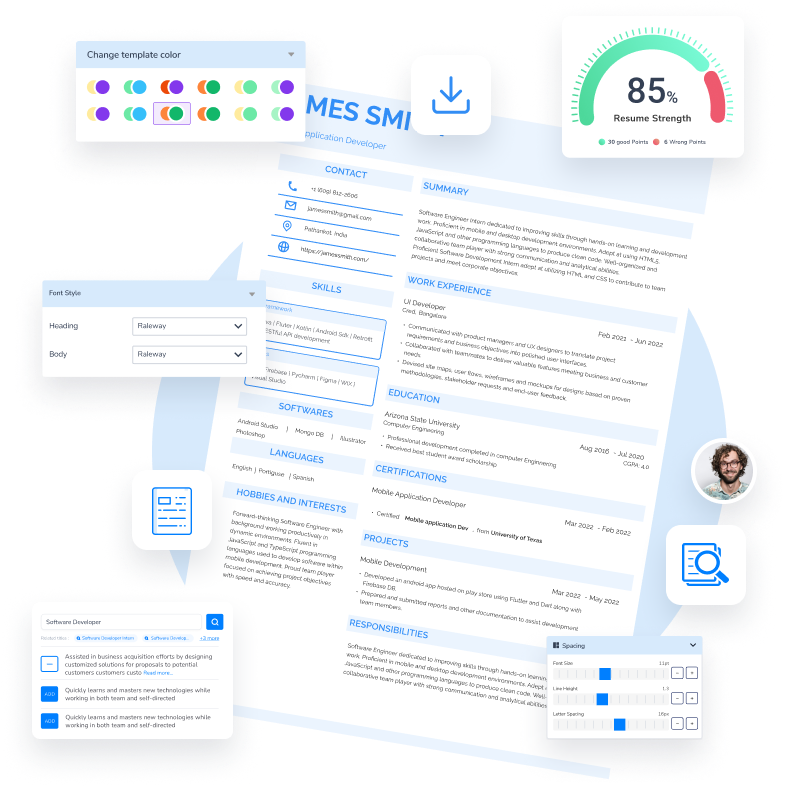 Build your resume in 10 minutes
Elevate your interview chances with our Modern Resume Templates that follows the exact 'Resume Rules' that employers look for.
Try Now for Free!
Build Your Resume
Excellent
4.8
out of 5 on
TrustPilot