How to Build a Professional Resume For Banker Jobs?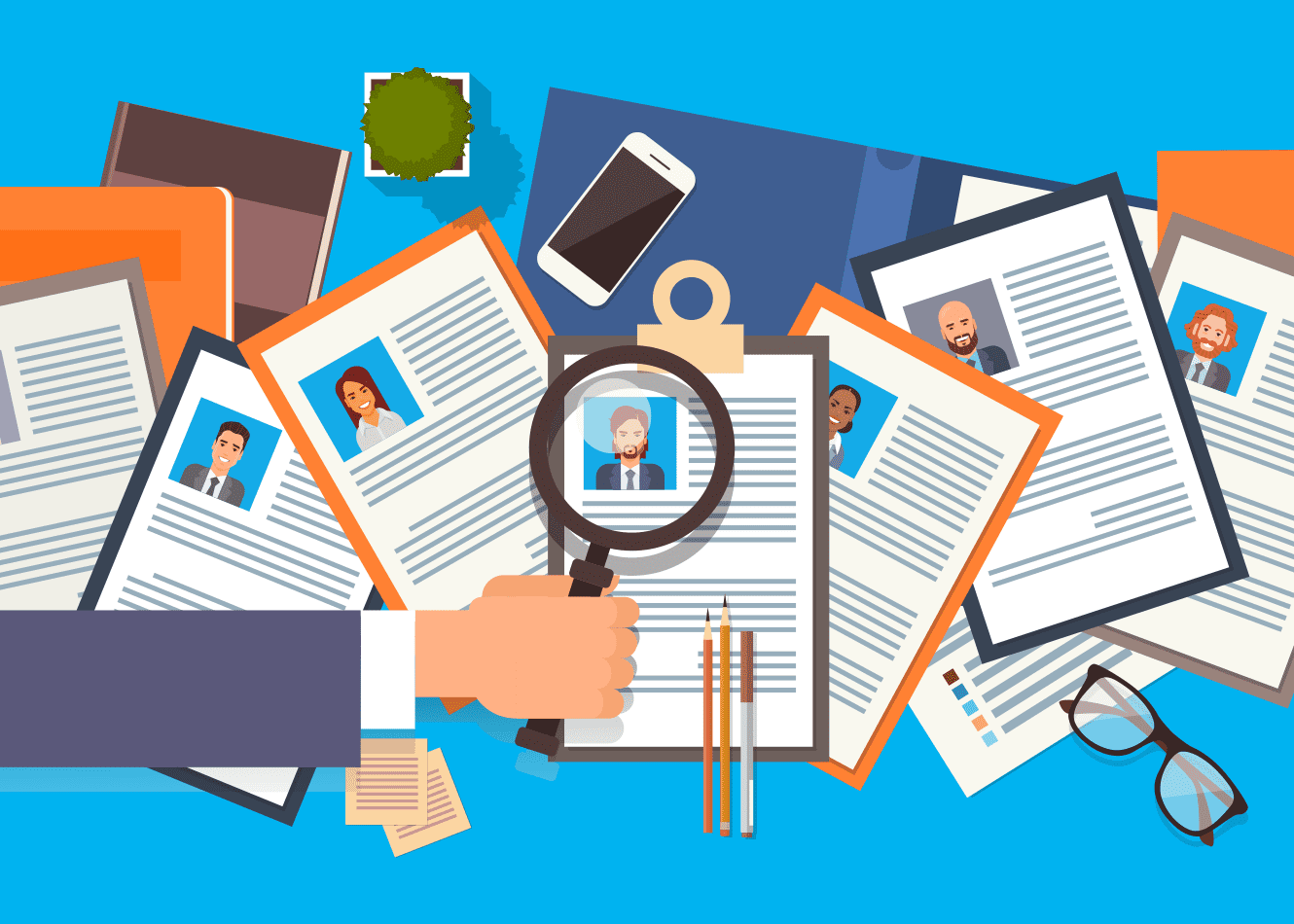 Are you looking for a banker job in 2023?
If yes, then you will need a professional resume with all the educational degrees and certifications required for a Banker job.
You can complete your education in finance, banking, or any other commercial niche to be eligible for banker jobs in 2023.
Post that, you will have to craft a professional banker resume to apply for your respective banker job.
Considering that, we are answering every question essential to craft a resume for banker jobs in 2023 below. You will get details to the following queries here:
Which profiles should you choose as a banker?

Is reading a job description important to build a banker resume?

How to build a resume for banker jobs in 2023?
You can simplify your resume-building process by using HyreSnap Online Resume Builder to build your resume for banker jobs in 2023. It is a modern resume-building platform that builds ATS-friendly resumes in easy steps.
Anyways, read on to learn building a professional resume for banker jobs without any hassle:
You can encounter various job profiles in the banking industry that you can choose to start your career as a banking professional. Here are some of the suitable and trending job profiles for bankers:
Relationship Manager/Personal Banker: Relationship managers or personal bankers are responsible for building and managing relationships with individual clients. They understand clients' financial needs, offer personalised financial advice, cross-sell banking products, and provide excellent customer service. Relationship managers play a crucial role in client acquisition and retention.
Wealth Manager/Portfolio Manager: Wealth managers or portfolio managers cater to high-net-worth individuals (HNWIs) and manage their investment portfolios. They provide comprehensive financial planning, investment advice, and wealth management services. Wealth managers must have a deep understanding of financial markets and a strong ability to meet clients' long-term financial goals.
Retail Banking Executive: Retail banking executives work in branch banking and handle day-to-day banking operations. They assist customers with account services, cash handling, deposits, withdrawals, and basic banking inquiries. Retail banking executives play a vital role in delivering quality customer service and ensuring smooth branch operations.
Credit Analyst/Underwriter:

Credit analysts or underwriters assess the creditworthiness of individuals or businesses applying for loans. They analyze financial statements, evaluate risk factors, and recommend loan approvals. Credit analysts play a crucial role in maintaining a healthy loan portfolio and managing credit risk.
Risk Manager/Analyst: Risk managers or analysts are responsible for identifying, assessing, and managing risks within banks. They analyse market trends, evaluate credit risk, develop risk management frameworks, and ensure compliance with regulatory requirements. Risk managers play a critical role in maintaining the stability and resilience of banks.
Digital Banking Specialist: With the increasing digitization of banking services, digital banking specialists are in high demand. They focus on developing and implementing digital strategies, managing online banking platforms, and enhancing customer experience through digital channels. Digital banking specialists help banks adapt to the changing digital landscape and meet customer expectations.
Fintech Specialist: Fintech specialists work at the intersection of banking and technology. They leverage technology innovations to enhance banking services, develop digital payment solutions, implement blockchain technology, and improve cybersecurity measures. Fintech specialists play a crucial role in driving innovation and digital transformation in the banking sector.
Compliance Officer:

Compliance officers ensure banks operate under regulatory requirements and internal policies. They develop compliance frameworks, monitor regulatory changes, conduct audits, and educate employees on compliance matters. Compliance officers play a critical role in mitigating risks and maintaining legal and ethical standards within banks.
Treasury Manager:

Treasury managers manage a bank's funds, liquidity, and investment portfolios. They analyse market trends, execute trades, manage cash flows, and ensure effective treasury operations. Treasury managers play a vital role in optimising a bank's financial resources and managing risks associated with liquidity and investments.
Digital Marketing Specialist: Digital marketing specialists in banks focus on promoting banking products and services through digital channels. They develop and implement digital marketing strategies, manage social media platforms, optimise online campaigns, and analyse digital marketing metrics. Digital marketing specialists help banks reach and engage with customers in the digital space.
It's important to note that the job profiles in banking can vary across organisations and regions. These trends provide an overview of some suitable and trending job profiles, but specific roles may depend on the needs and strategies of individual banks.
We highly recommend reading the job description before starting your resume-building process for banker jobs. It will help you understand the fundamental duties and requirements of the financial institution you are applying for.
To help you understand better, we are listing an example job description for bankers below. Here you will see that we have highlighted some terms. You can follow a similar approach to get technical keywords for your banker resume.

 
Example Job Description For Bankers

 
THL Bank is seeking a highly motivated and customer-focused Personal Banker to join our team. As a Personal Banker at THL Bank, you will be responsible for building and maintaining strong relationships with individual clients, providing them with personalised financial advice, and offering a range of banking products and services to meet their financial needs. The ideal candidate has excellent communication skills, a strong sales orientation, and a deep understanding of banking products and services.
Responsibilities:
>Build and manage strong relationships with individual clients by understanding their financial goals and needs.
>Provide clients with personalised financial advice and guidance, recommending appropriate banking products and services.
>Conduct in-depth financial assessments to understand clients' current financial situation and help them achieve their financial objectives.
>Actively promote and cross-sell banking products and services, including savings accounts, loans, credit cards, and investment options.
>Process customer transactions, including deposits, withdrawals, and account transfers, ensuring accuracy and compliance with banking regulations.
>Stay updated with industry trends, market conditions, and regulatory changes to provide clients with relevant and up-to-date financial advice.
>Collaborate with other banking professionals, such as mortgage lenders and investment advisors, to offer comprehensive financial solutions to clients.
>Meet or exceed sales targets and performance metrics set by the bank, contributing to the overall growth and profitability of THL Bank.
>Ensure compliance with all banking policies, procedures, and regulatory requirements.
>Provide exceptional customer service, handling client inquiries, resolving issues promptly, and ensuring a positive banking experience.
Qualifications:
>Bachelor's degree in Finance, Business, or a related field (preferred).
>Proven experience in a sales or customer service role within the banking industry.
>Strong knowledge of banking products and services, including savings accounts, loans, credit cards, and investments.
>Excellent communication and interpersonal skills, with the ability to build rapport and establish trust with clients.
>Results-driven mindset, with a demonstrated ability to meet or exceed sales targets.
>Detail-oriented with excellent organisational and time management skills.
>Familiarity with banking regulations and compliance procedures.
>Proficiency in using banking software and computer systems.
>Ability to work effectively in a team-oriented and customer-focused environment.
>Positive attitude, integrity, and a commitment to providing exceptional customer service.
Building a compelling resume is crucial for aspiring bankers to showcase their skills, experience, and qualifications effectively. A well-crafted resume can significantly increase your chances of landing a job in the competitive banking industry.
You can follow these guidelines to craft a job-winning resume for banker jobs in India:
Understand the Banking Industry
Gain a deep understanding of the banking industry, its key players, and bankers' specific roles and responsibilities. Research the latest trends, technologies, and regulatory requirements impacting the industry to stay updated.
Analyse the Job Requirements
Thoroughly review job postings and descriptions to identify the skills, qualifications, and experience employers are seeking. Highlight keywords and phrases related to technical skills, soft skills, and industry knowledge.
Choose an Appropriate Resume Format
Select a resume format that best highlights your strengths and experiences. Consider using the reverse chronological format to emphasize your work history and accomplishments. Alternatively, use the functional format to focus on your skills and achievements.
Craft a Powerful Summary/Objective Statement
Create a compelling summary or objective statement that immediately grabs the attention of hiring managers. Concisely summarise your key qualifications and highlight your value proposition as a banker.
Showcase Relevant Work Experience
Detail your work experience, starting with your most recent position. Highlight accomplishments, projects, and responsibilities that demonstrate your expertise in banking, such as financial analysis, risk management, or client relationship management.
Highlight Technical and Soft Skills
Identify the essential technical skills in banking, such as financial modelling, data analysis, compliance, and knowledge of banking software. Also, emphasise critical soft skills like communication, problem-solving, teamwork, and attention to detail.
Include Educational Background
List your educational qualifications, including degrees, certifications, and relevant coursework. Mention any honours, awards, or academic projects that demonstrate your commitment to excellence.
Quantify Achievements
Wherever possible, quantify your achievements to provide tangible evidence of your contributions. Include metrics such as revenue generated, cost savings, successful project outcomes, or client satisfaction ratings.
Demonstrate Industry Knowledge
Illustrate your understanding of the banking industry by mentioning relevant industry certifications, memberships in professional associations, or participation in industry conferences and seminars.
Incorporate Leadership and Extracurricular Activities
Include leadership roles or involvement in extracurricular activities that showcase your ability to lead, collaborate, and contribute beyond your professional responsibilities.
Utilise Action Verbs and Power Words
Use action verbs and power words to describe your accomplishments and responsibilities. Examples include "achieved," "implemented," "streamlined," "analysed," "developed," and "managed."
Customise for Each Application
Tailor your resume for each job application by highlighting the most relevant skills, experiences, and achievements that align with the specific job requirements. This customization demonstrates your genuine interest and attention to detail.
Proofread and Seek Feedback
Thoroughly proofread your resume for grammar, spelling errors, and formatting consistency. Ask a trusted friend, mentor, or career advisor to review your resume and provide constructive feedback.
Craft an Impactful Cover Letter
Accompany your resume with a well-crafted cover letter that demonstrates your enthusiasm, highlights relevant experiences, and explains why you are an ideal candidate for the position.
Update Your Online Presence
Ensure your LinkedIn profile and other professional online platforms align with your resume. Consistency in your personal branding across platforms strengthens your professional image.
You can refer to the below-given sample resume for banker jobs to build your resume. It will help you organise your entire resume to grab the recruiter's attention during the screening process.

 
Sample Resume For Banker Jobs

 
Amit Garg
123 Main Street, City, State, ZIP
Phone: (123) 456-7890
Email: amitgarg@email.com
LinkedIn: www.linkedin.com/in/amitgarg
Objective
Highly motivated and results-oriented banker with a strong background in commercial banking and relationship management. Seeking a challenging position as a Banker to utilise my expertise in financial analysis, risk management, and client relationship building to contribute to the growth and success of a reputable financial institution.
Education
Bachelor of Business Administration (Finance)
XYZ University, City, State
Graduation Year: 20XX
Professional Experience
Banker - Relationship Manager
ABC Bank, City, State
January 20XX - Present
Build and manage a portfolio of high-net-worth clients, providing personalised financial solutions and wealth management advice.
Conduct financial needs assessments, analyze client financials, and develop customised financial strategies to meet their goals.
Identify cross-selling opportunities and promote banking products and services to maximise client relationships.
Manage credit risk by performing thorough credit analyses, underwriting loan applications, and ensuring compliance with lending policies and regulations.
Foster strong client relationships through regular communication, addressing inquiries, and providing exceptional customer service.
Collaborate with internal teams, including investment advisors and wealth management specialists, to provide comprehensive financial solutions to clients.
Successfully achieved and exceeded annual sales targets, contributing to the bank's revenue growth.
Assistant Banker
XYZ Bank, City, State
March 20XX - December 20XX
Assisted clients with banking transactions, including deposits, withdrawals, and fund transfers.
Provided information on various banking products and services to clients, ensuring their banking needs were met.
Educated clients on digital banking channels, guiding them through the setup and usage of online banking platforms.
Resolved client inquiries, concerns, and complaints promptly and professionally.
Maintained accurate records of client interactions and transactions in compliance with banking regulations.
Skills
Relationship Management
Financial Analysis
Credit Underwriting
Risk Management
Wealth Management
Sales and Business Development
Customer Service
Compliance and Regulatory Knowledge
Digital Banking Platforms
Strong Communication and Interpersonal Skills
Certifications
Certified Financial Planner (CFP)
Series 6 and 63 Licence
Languages
English (Fluent)
Hindi (Fluent)
References
Available upon request
A resume is an important part of career building. Hence, you must not leave any chance of a mistake while making it. If you are unsure about your resume-building skills, we recommend checking HyreSnap Online Resume Builder.
It is an easy-to-use resume-making platform that helps in creating ATS-friendly resumes in 10-15 minutes. Below are some highlights of this 21st-century resume builder:
We have covered everything that can help you craft a job-winning resume above. However, you can also check the key takeaways mentioned below to revise everything:
Go through the job description before initiating your resume-making process

Choose an appropriate resume format and make an outline

Make separate sections for your key and technical skills

Mention your resume details in bullet points except for the resume objective

Take a halt and proofread your resume to clear small mistakes

Customise your resume with every new job description

Apart from this, you can contact our experts at info@hyresnap.com for every other resume-building guidance. We will help you get your next job in this highly competitive marketplace.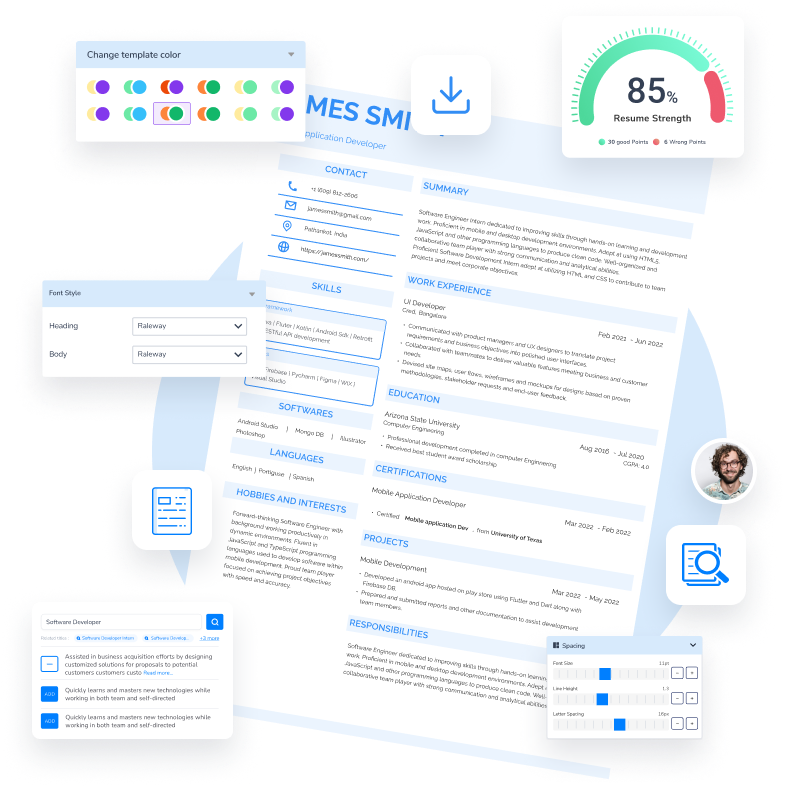 Build your resume in 10 minutes
Elevate your interview chances with our Modern Resume Templates that follows the exact 'Resume Rules' that employers look for.
Try Now for Free!
Build Your Resume
Excellent
4.8
out of 5 on
TrustPilot