20+ Entry Level Jobs For Freshers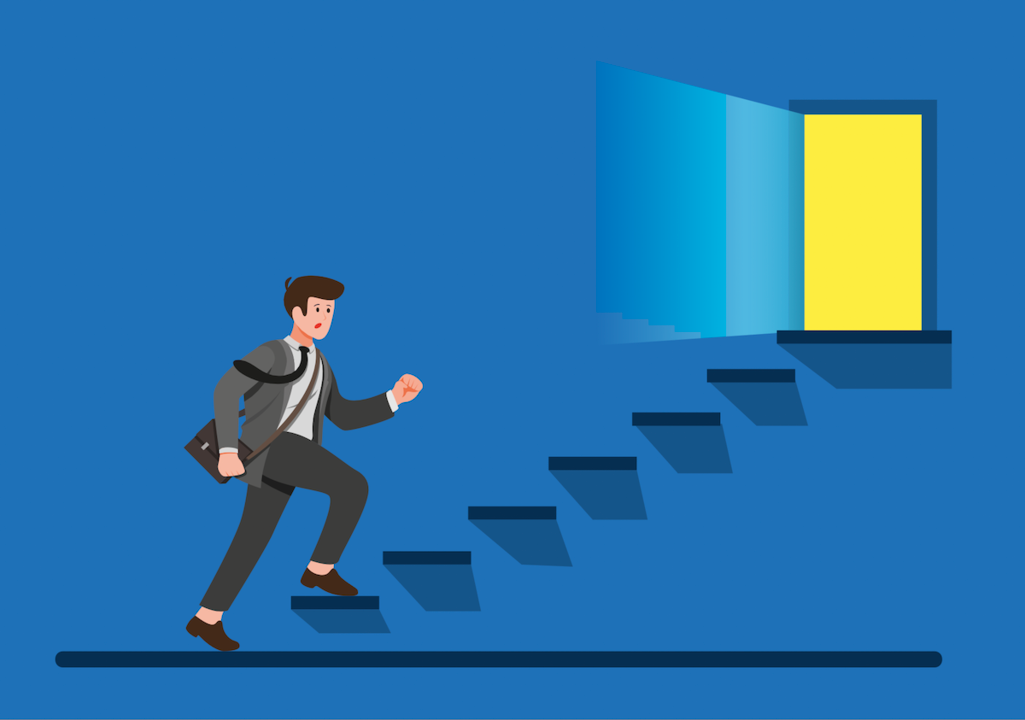 Starting your career as a fresher can be both exciting and challenging. You may be eager to embark on your professional journey but may wonder where to begin. 
The good news is that there are numerous entry-level job opportunities across various industries that can provide you with valuable experience and help you grow. 
To help you consider the right career, we are here with a list of 20+ entry level jobs for freshers. Additionally, we are answering the following questions to help you move ahead in the right direction while starting your career:
How to start a career as a fresher?

What are the trending entry level jobs for freshers?

How to build a resume for freshers?

How much can a fresher earn in India?
You can use the modern AI tools available online to get a job during the initial years of your career. Platforms like HyreSnap Online Resume Builder and LinkedIn can help you kickstart your career easily.
Now, let's check the details on how can you start your career as a fresher in 2023:
Starting a career as a fresher can be both exciting and challenging. Here are some steps to help you launch your career successfully:
Self-Assessment: Begin by assessing your interests, strengths, and career goals. Consider the skills you possess and the industries or roles that align with your passions.
Education and Skill Development: If you haven't already, invest in education and skill development that's relevant to your desired career. This could include completing a degree, taking online courses, or acquiring certifications.
Internships and Part-Time Jobs: Look for internships, part-time jobs, or volunteer opportunities in your chosen field. These experiences not only build your resume but also provide practical insights.
Networking: Start building your professional network. Attend industry events, join online forums, and connect with professionals in your field through platforms like LinkedIn.
Resume Building: Create a strong resume that highlights your education, skills, internships, and any relevant coursework or projects. Tailor your resume to the specific job you're applying for.
Job Search: Begin your job search. Use job search engines, company websites, and professional networks to find job postings. Apply to entry-level positions that match your qualifications and interests.
Prepare for Interviews: Practice your interview skills. Research common interview questions and prepare thoughtful responses. Be ready to discuss your skills, experiences, and why you're a good fit for the role.
Professional Brand: Develop a professional online presence. Create or update your LinkedIn profile, and ensure that your online activities align with your career goals.
Build a Portfolio: If your field requires a portfolio of work, start building one. Include class projects, freelance work, or personal projects that showcase your skills.
Be Adaptable: Be open to different opportunities, even if they are not your dream job. Gaining experience and building your professional track record is essential.
Continued Learning: Never stop learning. Keep up with industry trends, take additional courses or certifications, and seek mentorship or guidance from experienced professionals.
Professionalism: Demonstrate professionalism in all your interactions. This includes prompt communication, meeting deadlines, and showing a strong work ethic.
Patience and Persistence: Understand that building a career takes time. Be persistent in your job search and patient with your career progression. Rejections are a part of the process, so don't be discouraged.
Seek Feedback: After interviews or job applications, seek feedback when possible. Constructive feedback can help you improve your approach.
Mentorship: Consider finding a mentor in your field. A mentor can provide guidance, advice, and support as you navigate your career.
Here's a list of 20+ entry-level job options that are often suitable for freshers:
Customer Service Representative: Provide support to customers via phone, email, or chat.
Data Entry Clerk: Enter and manage data in spreadsheets or databases.
Administrative Assistant: Assist with clerical tasks and office management.
Sales Associate: Work in retail stores to assist customers and process sales.
Content Writer: Create written content for websites, blogs, and marketing materials.
Social Media Coordinator: Manage and create content for company social media profiles.
Marketing Assistant: Support marketing efforts through research, content creation, and campaigns.
HR Assistant: Assist with administrative tasks in the human resources department.
Graphic Designer: Create visual content for various marketing materials.
Junior Web Developer: Assist in building and maintaining websites.
IT Support Specialist: Provide technical support to users within an organization.
Research Assistant: Assist in research projects, data collection, and analysis.
Teaching Assistant: Support teachers in schools and educational institutions.
Content Marketing Assistant: Assist with content marketing strategies and campaigns.
Digital Marketing Assistant: Aid in digital marketing efforts, such as SEO and email marketing.
Bank Teller: Work at a bank, handling customer transactions and inquiries.
Legal Assistant: Provide support to lawyers with administrative tasks and research.
Public Relations Coordinator: Assist in public relations campaigns and communication.
Junior Analyst (Business/Financial): Analyze data and assist in decision-making processes.
Lab Technician: Work in laboratories assisting with experiments and data collection.
Entry-Level Accountant: Support accounting tasks such as bookkeeping and financial reporting.
Event Coordinator Assistant: Assist in planning and organizing events.
Medical Assistant: Work in healthcare settings, helping with patient care and administrative tasks.
Junior Project Manager: Support project management tasks and coordination.
Quality Assurance Tester (Software): Test software applications for bugs and usability.
Junior Copywriter: Write and edit advertising and marketing copy.
Junior Illustrator/Animator: Create visual content for marketing and media.
Retail Management Trainee: Begin a career in retail management with training programs.
Junior Interior Designer: Assist in designing and decorating interiors of spaces.
Junior Architect: Assist in architectural design and planning.
These entry-level positions offer a variety of career paths, and the skills and experiences gained can be valuable for future advancement. When applying, tailor your resume and cover letter to highlight relevant skills and express your eagerness to learn and grow in your chosen field.
Creating a strong resume as a fresher is crucial to make a positive impression on potential employers. Here's a step-by-step guide on how to build a resume for freshers:
Contact Information
Include your full name, phone number, email address, and location (city or city and state). Ensure that your contact information is up-to-date and professional.
Resume Summary or Objective
Write a concise summary or objective statement that introduces you to the employer. Mention your career goals, skills, and what you can bring to the organization.
Education
Include your educational background, starting with your most recent degree. List the degree earned, the institution's name, its location, graduation date, and your major. If you have a high GPA or relevant academic honors, mention them.
Academic Projects
Highlight any significant academic projects or coursework related to the job you're applying for. Explain the project's goals, your role, and the skills you developed.
Internships or Part-Time Jobs
If you have completed internships, part-time jobs, or volunteer work, include them. Describe your roles and responsibilities, emphasizing relevant skills and achievements.
Skills
Create a section that lists your key skills, both technical and soft. These could include computer skills, languages, project management, or any other skills relevant to the job.
Certifications
Mention any certifications or courses you've completed, especially if they are directly related to the job. Include the name of the certification, the issuing organization, and the date obtained.
Achievements and Awards
If you've received academic or extracurricular awards, scholarships, or honors, showcase them. They can demonstrate your dedication and success.
Personal Projects
If you've worked on personal projects or developed skills outside of formal education, include them. For example, if you're a programmer, mention personal coding projects you've completed.
Extracurricular Activities
Highlight any relevant extracurricular activities, such as club memberships, sports, or leadership roles. Emphasize skills developed in these activities, such as teamwork or leadership.
Personal Statement
Consider adding a personal statement or cover letter to express your passion for the industry, your enthusiasm for the company, and how you can contribute to their success.
Tailor Your Resume
Customize your resume for each job application. Research the company and job role, and align your skills and experiences with the job requirements.
Formatting
Use a clean and professional format. Choose a standard font, maintain consistent formatting, and make your resume easy to read. Avoid excessive use of colors or decorative elements.
Proofread
Proofread your resume thoroughly to eliminate typos, grammar errors, and inconsistencies. Consider having a friend or mentor review it as well.

 
Sarah Smith
Address: 123 Finance Street, Bengaluru, India
Phone: +91 98765 43210
Email: sarah.smith@email.com
LinkedIn: linkedin.com/in/sarahsmith
Summary:
Motivated and detail-oriented MBA graduate with a strong foundation in accounting and financial analysis. Committed to leveraging my educational background, analytical skills, and a strong work ethic to contribute to the success of DHL Finances.
Skills:
Financial Analysis
Accounting Software (QuickBooks)
Financial Reporting
Budgeting and Forecasting
Data Analysis (Excel)
Financial Modeling
Auditing
Team Collaboration
Time Management
Internship:
Assistant Accountant Intern
DHL Finances, Bengaluru, India | May 2022 - August 2022
Assisted the senior accountants in daily accounting tasks, including data entry, account reconciliation, and invoice processing.
Conducted financial analysis and prepared reports to support decision-making and budgeting processes.
Participated in auditing activities, helping to identify and correct discrepancies in financial records.
Collaborated with the finance team on various projects, gaining practical experience in financial modeling and forecasting.
Academic Projects:
Financial Analysis of ABC Company
XYZ Business School | March 2023
Conducted a comprehensive financial analysis of ABC Company, including ratio analysis, trend analysis, and a discounted cash flow (DCF) valuation.
Presented findings and recommendations to a panel of professors, demonstrating the ability to analyze financial data and draw meaningful insights.
Market Entry Strategy for International Expansion
XYZ Business School | December 2022
Developed a market entry strategy for a fictional company aiming to expand internationally. The strategy involved financial risk analysis and cost-benefit assessment.
Collaborated with a team to create a detailed business plan that included financial projections.
Education:
Master of Business Administration (MBA)
Finance Specialization
XYZ Business School, Bengaluru, India | Graduated in 2023
Relevant Coursework: Financial Management, Accounting Principles, Investment Analysis, Corporate Finance, Financial Modeling.
Bachelor of Commerce (B.Com)
XYZ University, Bengaluru, India | Graduated in 2021
Leadership and Extracurricular Activities:
Treasurer of the Finance Club, XYZ Business School, 2022-2023.
Volunteer for Financial Literacy Workshops, XYZ University, 2021.
Languages:
English (Fluent)
Hindi (Fluent)
Kannada (Proficient)
References:
Available upon request.
Earnings for freshers in India can vary significantly based on factors such as your educational background, field of work, location, and the specific industry or company you join. Here are approximate salary ranges for different professions and industries for entry-level positions in India:
IT and Software Development: Fresher roles in IT, like software developer or programmer, can pay anywhere from ₹3.5 lakhs to ₹7 lakhs per year.
Engineering: Engineering freshers can expect an annual salary in the range of ₹3 lakhs to ₹6 lakhs. Specialized fields may offer higher starting salaries.
Management and Business: Graduates with a business or management degree may earn between ₹3 lakhs to ₹6 lakhs annually in entry-level roles.
Finance and Accounting: Freshers in finance and accounting typically earn around ₹3 lakhs to ₹5 lakhs per year.
Marketing and Sales: Entry-level marketing and sales positions can offer salaries ranging from ₹2.5 lakhs to ₹5 lakhs annually.
Human Resources: Fresher roles in HR usually pay between ₹2.5 lakhs to ₹5 lakhs per year.
Media and Journalism: Entry-level roles in media and journalism may offer salaries from ₹2.5 lakhs to ₹4.5 lakhs annually.
Teaching and Education: Freshers in the education sector, like school teachers, might earn between ₹2 lakhs to ₹4.5 lakhs per year.
Healthcare: Freshers in the healthcare industry, like medical interns or nurses, may earn salaries ranging from ₹2.5 lakhs to ₹5 lakhs annually.
Hospitality and Tourism: Entry-level positions in hospitality and tourism can offer salaries from ₹2.5 lakhs to ₹4.5 lakhs per year.
Legal: Freshers in the legal field, like law associates, can expect salaries in the range of ₹3 lakhs to ₹5 lakhs annually.
Government Sector: Salaries in government jobs can vary widely, but most fresher positions offer competitive starting salaries, often based on qualification and exam scores.
Consulting and Research: Entry-level consultants or research analysts can earn between ₹3 lakhs to ₹6 lakhs annually, depending on the sector and the consulting firm.
BPO and Customer Service: BPO and customer service roles typically pay between ₹2.5 lakhs to ₹4.5 lakhs per year.
Please note that these figures are approximate and can vary significantly based on the company's location, industry, and specific job role.

 
To start your career as a fresher, first, you will need a professional resume. For that, you can use HyreSnap Online Resume Builder, an AI-powered resume-making platform that can craft job-winning resumes in 15 minutes.
You can check the highlighting features of this marvelous resume crafting tool below:

We have listed all the essential details and practical guidelines to get entry level jobs in 2023. You can follow these steps to kickstart your career as a fresher in 2023. Apart from this, if you need any career-centric guidance, feel free to contact our experts at info@hyresnap.com. We will help you get your first job and grow better in this highly competitive era.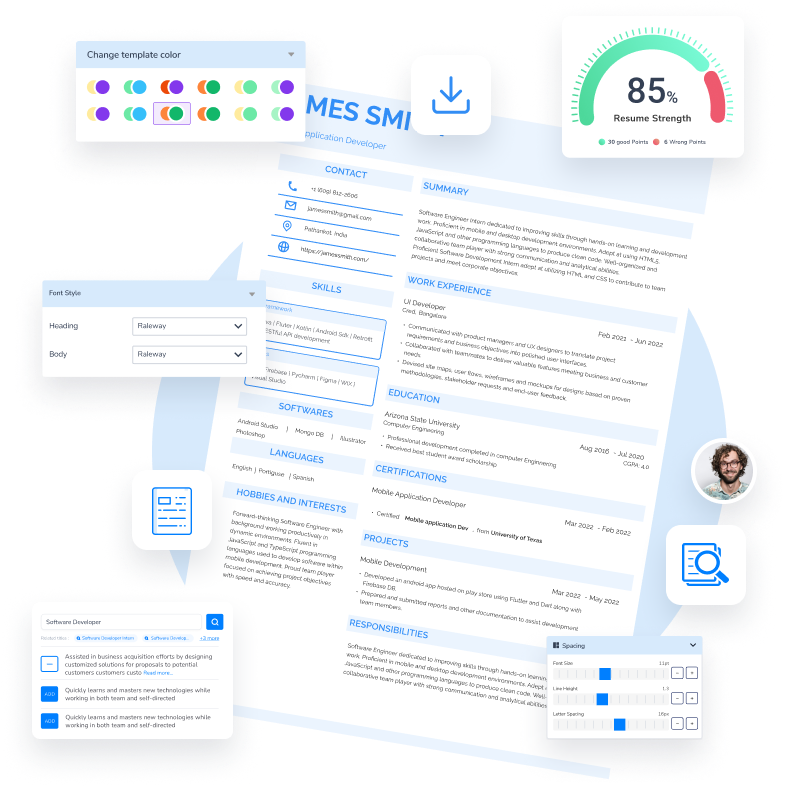 Build your resume in 10 minutes
Elevate your interview chances with our Modern Resume Templates that follows the exact 'Resume Rules' that employers look for.
Try Now for Free!
Build Your Resume
Excellent
4.8
out of 5 on
TrustPilot