10+ Tips to Build a Resume For Project Manager Jobs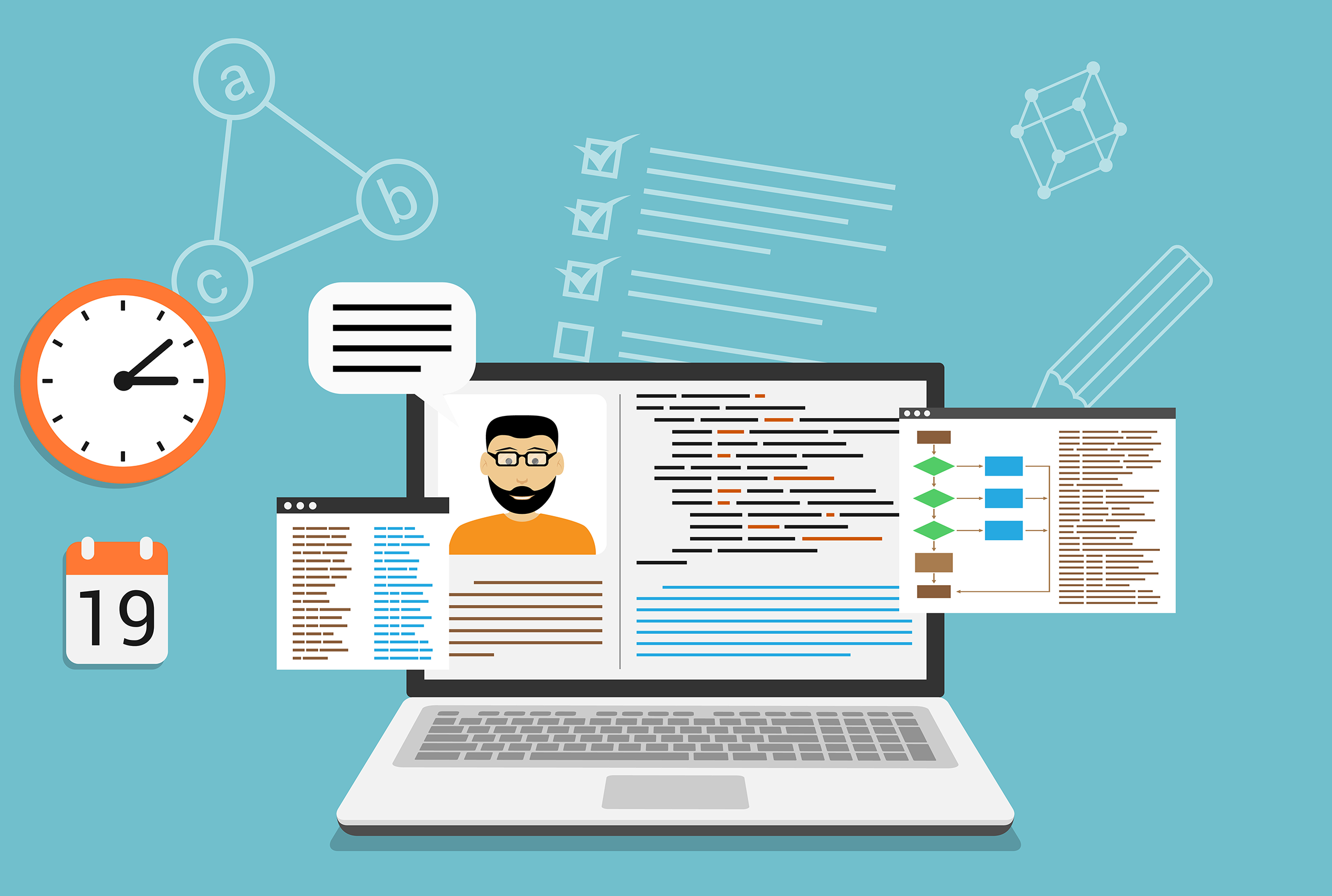 Do you want to be a project manager in 2023?
The guidelines here will help you get your next project manager job without any hassle.
First, you will need a technology or management degree with experience managing a company's project from its planning to launch. Apart from that, you will require a professional resume to apply for project manager jobs.
We are listing the practical guidelines here that will help you craft a  professional resume for project manager jobs. You will see the answers to the following questions in this guide:
What are the fundamental responsibilities of project managers?

How to use the job description while writing your project manager resume?

Which is the most suitable resume format for a project manager resume?

How to build a professional resume for project manager jobs?
You can easily craft a job-winning resume for project manager jobs by following the guidelines mentioned here. However, you must remember the process will take time.
If you want an effective resume quickly, use HyreSnap Online Resume Builder. It is an easy-to-use resume-building platform powered by artificial intelligence algorithms that helps in crafting professional resumes in 10-15 minutes.
Let us move ahead to see the essential points for effective resume building in 2023:
Project managers play a crucial role in planning, executing, and successfully delivering projects within organisations. They are responsible for overseeing the entire project lifecycle and ensuring that project goals are achieved. Here are some fundamental responsibilities of project managers:
Project Planning: Project managers define project objectives, scope, deliverables, and timelines. They develop comprehensive project plans, including work breakdown structures, resource allocation, and risk management strategies.
Team Management: Project managers assemble and lead project teams, assigning roles and responsibilities to team members. They provide guidance, support, and motivation to team members, fostering collaboration and ensuring effective communication.
Stakeholder Management: Project managers identify project stakeholders and establish communication channels with them. They engage stakeholders to gather requirements, manage expectations, and address any concerns or issues that may arise.
Budget and Resource Management: Project managers monitor project budgets, ensuring that resources are allocated efficiently. They track project expenses, manage vendor relationships, and optimise resource utilisation to deliver projects within budget.
Risk Management: Project managers identify potential risks and develop strategies to mitigate them. They proactively manage risks throughout the project lifecycle, making necessary adjustments to minimise their impact on project outcomes.
Quality Assurance: Project managers ensure that project deliverables meet quality standards and align with client or organisational requirements. They implement quality control processes, conduct reviews, and address any quality issues that arise.
Progress Monitoring and Reporting: Project managers track project progress, monitor key performance indicators, and report project status to stakeholders. They provide regular updates on milestones, risks, issues, and overall project health.
Change Management: Project managers anticipate and manage changes that may impact project scope, timelines, or resources. They assess change requests, evaluate their impact, and implement appropriate change control processes.
Communication and Collaboration:

Project managers facilitate effective communication among team members, stakeholders, and project sponsors. They ensure that information flows smoothly, fostering collaboration and informing all stakeholders.
Project Closure and Evaluation: Project managers oversee the project closure process, ensuring that deliverables are accepted, contracts are closed, and lessons learned are documented. They conduct project evaluations to identify areas of improvement for future projects.
These responsibilities may vary depending on the organisation, industry, and project complexity.
Like any other job description, you can read the project manager job description carefully to get all the job details and requirements. Additionally, you can pick profile-centric keywords from the job description to add to your resume.
You can understand it better by referring to the example job description mentioned below. Here we have highlighted keywords to pick for a resume focused on this job. Similarly, you can highlight and pick keywords from your selected job description. It will help you clear the ATS screening round.
Project Manager Job Description Example:
XYZ Infotech is a leading technology company specialising in providing innovative solutions to clients worldwide. We seek a skilled and experienced Project Manager to join our team. As a Project Manager at XYZ Infotech, you will lead and manage projects to ensure successful delivery and customer satisfaction. If you are a results-driven individual with strong leadership abilities and a passion for delivering high-quality projects, we invite you to apply and be part of our dynamic team.
Responsibilities
>Lead the planning, execution, and successful delivery of assigned projects, ensuring alignment with client requirements and business objectives.
>Develop detailed project plans, including scope, timelines, budgets, resource allocation, and risk management strategies.
>Collaborate with cross-functional teams, stakeholders, and clients to define project goals, deliverables, and success criteria.
>Coordinate and communicate project activities, progress, and milestones to all stakeholders, ensuring transparency and alignment throughout the project lifecycle.
>Effectively manage project scope, identifying and addressing potential risks, issues, and changes to ensure project success.
>Allocate and manage project resources, including internal team members, external vendors, and subcontractors, to ensure efficient and timely project execution.
>Monitor project budgets, track expenses, and provide accurate and timely financial reports to senior management.
>Facilitate effective communication and collaboration among team members, stakeholders, and clients to drive project success and maintain strong relationships.
>Conduct project reviews and post-project evaluations to identify areas of improvement and implement lessons learned for future projects.
>Stay up-to-date with industry trends and best practices in project management, and apply them to enhance project delivery processes and methodologies.
Requirements
>Bachelor's degree in a relevant field (Computer Science, Engineering, Business Administration, or related discipline).
>Proven experience as a Project Manager, successfully delivering complex projects within budget, scope, and schedule.
>Strong understanding of project management methodologies, tools, and techniques.
>Excellent leadership, communication, and interpersonal skills to effectively collaborate with diverse stakeholders.
>Ability to motivate and lead cross-functional teams, manage their performance, and ensure project objectives are met.
>Strong analytical and problem-solving skills to identify and mitigate project risks and issues.
>Experience in managing software development projects or technology-related initiatives is preferred.
>Proficiency in project management software and tools.
>PMP certification or equivalent is a plus.
When it comes to project manager resume formats, there are a few options you can consider based on your circumstances and preferences. Here are three common formats that can be effective for project manager resumes:
Reverse-Chronological Format
This is the most common and widely used format. It showcases your work experience in reverse-chronological order, starting with your most recent position. 
This format highlights your career progression and emphasises your relevant project management experience. It works well if you have a solid work history and want to emphasise your professional growth.
Functional Format
The functional format emphasises your skills and qualifications rather than your work experience. It is suitable if you are changing careers, have gaps in your employment history, or have extensive relevant skills that you want to highlight. 
In this format, you group your skills and achievements under relevant categories such as "Project Management Skills," "Leadership Abilities," or "Risk Management Expertise." You can also include a brief summary of your work experience without including specific dates.
Combination Format
As the name suggests, the combination format combines elements of both the reverse-chronological and functional formats. It allows you to highlight your skills and qualifications while still providing a chronological overview of your work experience. 
In this format, you can start with a qualifications summary or skills section, followed by a reverse-chronological listing of your work experience.
Regardless of the format you choose, remember to tailor your resume to the specific job you are applying for. Highlight your relevant project management skills, accomplishments, and certifications. 
Framing a professional resume for project manager jobs requires careful attention to detail and a focus on showcasing your project management skills and experience. Here are some tips to help you create an effective project manager resume:
Start with a Strong Summary Statement
Begin your resume with a concise summary statement highlighting your key qualifications, relevant experience, and notable achievements as a project manager. Tailor this section to align with the job requirements and grab the reader's attention.
Emphasise Your Project Management Skills
Create a dedicated section to showcase your project management skills. Include both technical skills (e.g., project management methodologies, software tools) and soft skills (e.g., leadership, communication, problem-solving). Use keywords from the job description to demonstrate your alignment with the role.
Highlight Your Relevant Work Experience
List your work experience in reverse-chronological order, starting with your most recent position. Focus on your project management roles and responsibilities, highlighting your ability to lead and deliver projects successfully. Include specific achievements and outcomes, such as completing projects within budget and timeline, driving process improvements, or leading cross-functional teams.
Showcase Your Project Portfolio
If applicable, include a section or link to a project portfolio that showcases your successful projects, demonstrating your ability to manage diverse projects and achieve positive outcomes. Highlight the scale, complexity, and impact of your managed projects.
Include Certifications and Professional Development
Include relevant certifications such as PMP (Project Management Professional), PRINCE2, Agile, or Scrum in a separate section. Additionally, mention any relevant professional development courses or training programs you have completed.
Demonstrate Leadership and Teamwork
Highlight your leadership and teamwork abilities throughout your resume. Describe your experience in leading cross-functional teams, managing stakeholders, and collaborating effectively with colleagues and clients.
Quantify Your Achievements
Whenever possible, quantify your achievements to provide tangible evidence of your impact. Use metrics, percentages, or numbers to describe the size of the projects you managed, the budgets you handled, or the results you achieved.
Use Action Verbs and Concise Language
When describing your responsibilities and accomplishments, use action verbs to convey a sense of action and achievement. Be concise and specific, focusing on the most relevant and impactful information.
Proofread and Format Professionally
Ensure your resume is free of errors and typos. Use a clean and professional format with consistent font styles and sizes. Use bullet points to make your resume easy to read and skim through.
Tailor Your Resume for Each Application
Customise your resume for each project manager job application. Highlight the skills and experiences most relevant to the specific role and company. Align your resume with the job requirements and emphasise your fit for the position.
Remember to keep your resume targeted, concise, and visually appealing. Tailor it to match the needs of the job you are applying for, and ensure to include the most relevant information demonstrating your project management expertise and accomplishments.
You can refer to the example resume for project managers mentioned below while writing your project manager resume to make it as much effective as possible:

 
Example Resume For Project Managers
Charvy Mahawar
Ph. No.- +918394628450
Email- charvy@hyresnap.com
LinkedIn- https://www.linkedin.com/in/charvy-mahawar/
Objective:
Results-driven and detail-oriented project manager with [number] years of experience in successfully planning, executing, and delivering complex projects. Seeking a project manager position at a reputable organisation to utilise my strong leadership skills, expertise in project management methodologies, and ability to drive successful project outcomes.
Education:
Bachelor of Science in [Field]
[University Name], [City, State]
[Year]
Certifications:
Project Management Professional (PMP), [Year]
Agile Certified Practitioner (PMI-ACP), [Year]
Skills:
Project planning and execution
Stakeholder management
Risk assessment and mitigation
Budgeting and resource allocation
Team leadership and motivation
Conflict resolution
Quality assurance
Communication and collaboration
Agile and Scrum methodologies
Project management software (e.g., MS Project, JIRA)
Experience:
Project Manager
[Company Name], [City, State]
[Dates]
Successfully managed end-to-end project lifecycle, overseeing project planning, execution, monitoring, and closure for multiple cross-functional projects, ensuring timely and within budget delivery.
Led a team of [number] professionals, providing guidance, support, and mentorship throughout project execution, resulting in improved team productivity and collaboration.
Conducted comprehensive risk assessments, identified potential issues, and developed proactive mitigation strategies, resulting in reduced project risks and increased stakeholder satisfaction.
Collaborated with stakeholders to define project objectives, scope, and deliverables, ensuring alignment with organisational goals and client expectations.
Monitored project progress, tracked key milestones, and provided regular status updates to senior management and stakeholders, ensuring transparency and accountability.
Managed project budgets, resources, and timelines, optimising project efficiency and achieving cost savings of [percentage/amount].
Implemented agile project management methodologies, facilitating adaptive and iterative project delivery, resulting in increased project success rates and customer satisfaction.
Ensured adherence to quality standards and best practices, conducting regular quality assurance reviews and implementing process improvements.
Project Coordinator
[Company Name], [City, State]
[Dates]
Assisted in project planning and coordination activities, supporting project managers in executing project tasks and managing project documentation.
Conducted research and analysis to support project decision-making, providing insights and recommendations to improve project outcomes.
Coordinated project meetings, prepared meeting agendas, and documented meeting minutes, ensuring effective communication and collaboration among project stakeholders.
Assisted in budget tracking and expense management, ensuring project financials were accurately maintained and aligned with project objectives.
Collaborated with cross-functional teams to ensure smooth project execution and timely resolution of issues.
Additional Information:
Languages: Fluent in English and [Other Language]
Volunteer Experience: [Organization Name], [Dates], [Brief Description]
References:
Available upon request
Resume building takes time, as it includes a lot of research and focus. Hence, if you urgently need a resume for project manager jobs, use HyreSnap Online Resume Builder. 
It is a modern resume-building platform powered by artificial intelligence technology. You can build a job-winning project manager resume with the help of it in 10-12 minutes. 
Below are some highlighting features of this 21st-century resume-building tool:
Unlimited resume downloads

10+ customisable resume templates

AI-job board

Mock tests

AI-resume scoring

AI-job matching

24X7 chat support
You must have read all the essential details to craft a professional resume for project manager in 2023. Still, we are listing the key takeaways to refer to if you missed anything above:
Understand the job requirements by reading the job description carefully

Pick a suitable resume format, i.e., combination or reverse chronological

Add every essential resume section and mention your details in bullet points

Add profile-centric keywords and highlight key metrics throughout the resume

Make separate sections to list your technical and key skills

Write a compelling resume summary/objective after completing every other section

Proofread your resume with a focused mind to remove small and big errors

For complete career-building assistance, feel free to reach us at info@hyresnap.com. Our career experts will help you build your professional resume and guide you toward a bright career in 2023.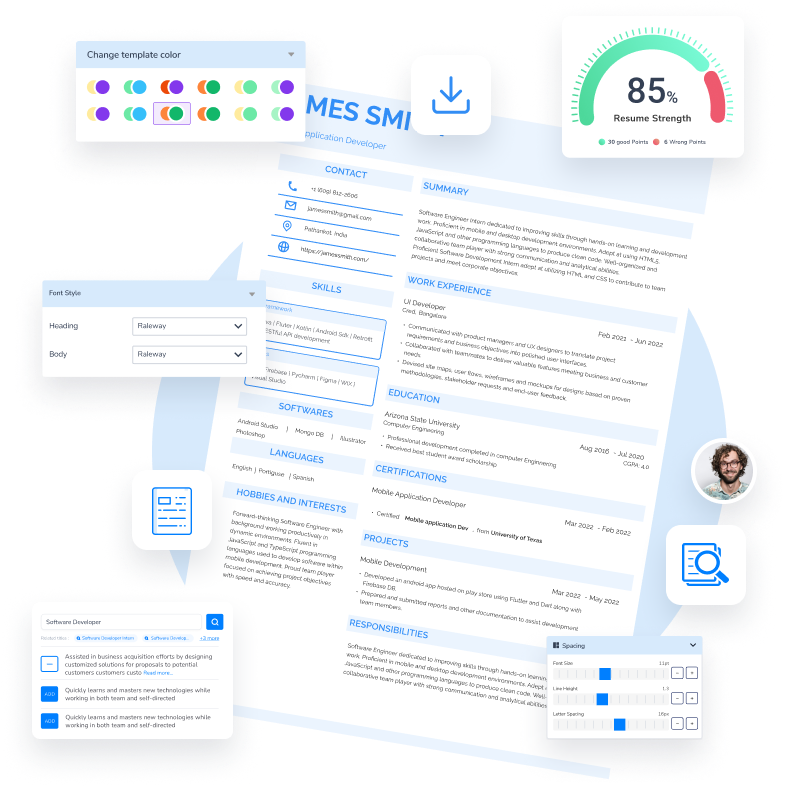 Build your resume in 10 minutes
Elevate your interview chances with our Modern Resume Templates that follows the exact 'Resume Rules' that employers look for.
Try Now for Free!
Build Your Resume
Excellent
4.8
out of 5 on
TrustPilot