10+ Tips to Build a Resume For MBA Graduates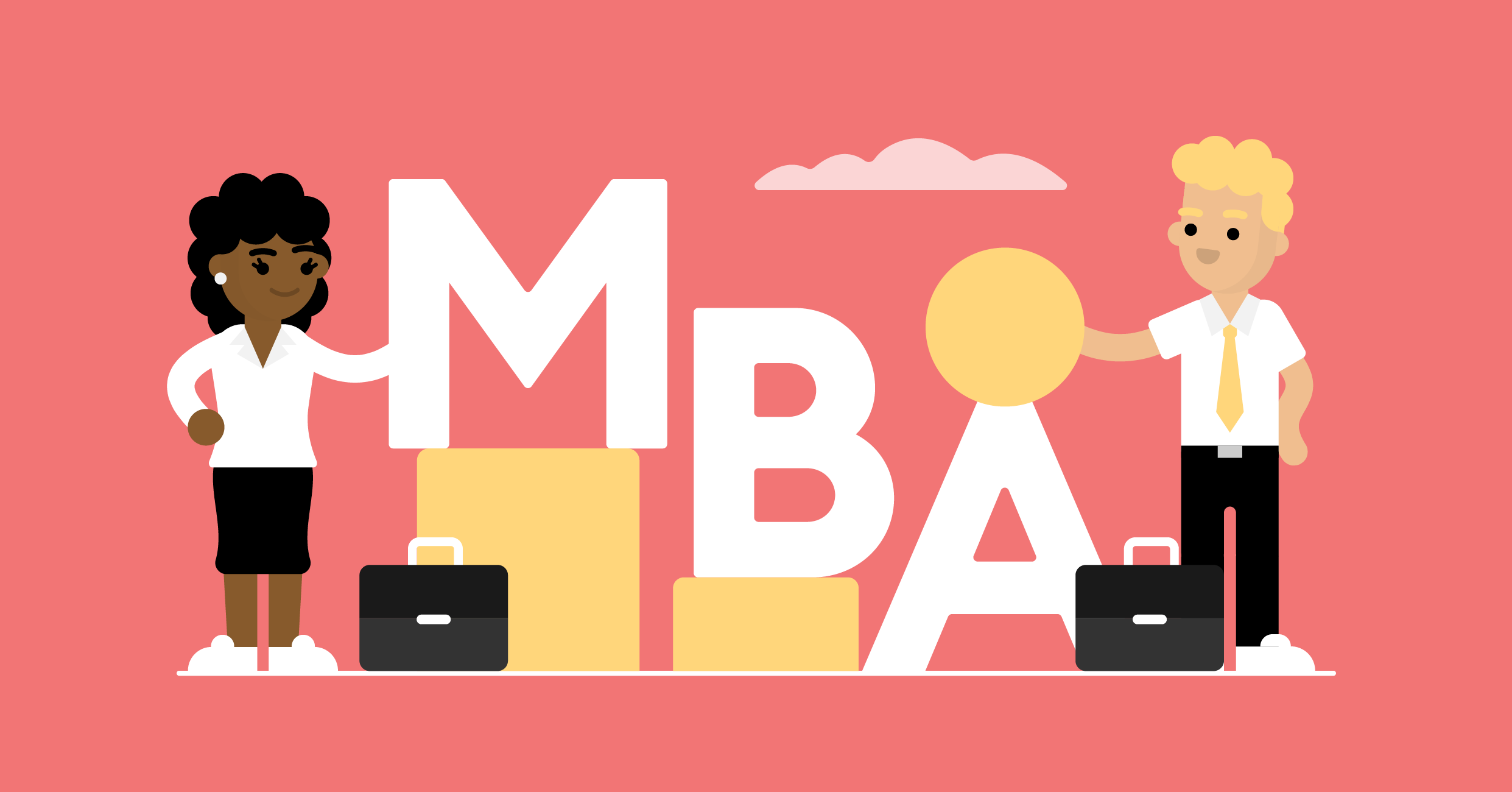 How to get a job after MBA?
MBA is one of India's most pursued professional courses, and every year thousands of MBA graduates start searching for their first job across the country.
You are at this webpage means you are also an MBA Graduate searching for your first job. If that is so, we will help you prepare the most important document to apply for a job after MBA, The Resume.
Here you will get the answers for every essential resume-building query, the includes:
What are the suitable job profiles for MBA graduates?

What are the essential sections in an MBA resume?

How to build a professional resume for MBA graduates?

Is a cover letter essential with a resume for MBA students?
To build your first resume after an MBA degree, you will have to spend a lot of time over the internet to learn and implement the resume building process. However, you can ease the complete process with the help of HyreSnap Online Resume Builder.
For now, let us stick to this knowledge base to learn resume building after MBA:
MBA graduates possess a diverse skill set that can be applied to a wide range of job profiles. 
Here are some suitable job profiles for MBA graduates:
Business Consultant: MBA graduates often have a deep understanding of business strategy, finance, and operations. They can offer valuable insights and advice to organisations seeking to improve their performance, optimise processes, or expand into new markets.
Marketing Manager: With their knowledge of market research, consumer behaviour, and strategic planning, MBA graduates can excel in marketing roles. They can develop and execute marketing campaigns, analyse data, and make informed decisions to promote products or services effectively.
Financial Analyst: MBA graduates with a focus on finance possess the analytical skills needed for financial analysis, investment evaluation, and risk management. They can work in investment firms, banks, or corporate finance departments, analysing financial data and providing recommendations.
Operations Manager:

MBA graduates with a specialisation in operations management can efficiently manage an organisation's production, logistics, and supply chain processes. They optimise operations, streamline processes, and ensure a smooth workflow to enhance efficiency and reduce costs.
Human Resources Manager: MBA graduates with a concentration in human resources can take on roles as HR managers. They can lead talent acquisition, employee development, performance management, and organisational design initiatives, ensuring the right people are in the right roles to drive success.
Entrepreneur/Start-up Founder: MBA graduates often have the knowledge and skills to start their own business ventures. They can leverage their business acumen, strategic thinking, and leadership abilities to identify opportunities, develop business plans, secure funding, and drive their ventures to success.
Product Manager:

MBA graduates focusing on product management can excel in this role. They can oversee the development, launch, and lifecycle of products or services by conducting market research, collaborating with cross-functional teams, and making strategic decisions to meet customer needs.
Supply Chain Manager: With their understanding of logistics, procurement, and operations, MBA graduates can manage complex supply chains. They ensure the efficient flow of goods or services, optimise inventory management, and establish strong relationships with suppliers and distributors.
Investment Banker: MBA graduates interested in finance and investment banking can pursue roles in this field. They analyse financial data, advise clients on mergers and acquisitions, conduct valuations, and manage complex financial transactions.
Business Development Manager: MBA graduates can thrive in business development roles, where they identify growth opportunities, establish strategic partnerships, negotiate deals, and expand the company's market presence.
Remember, the suitability of job profiles may vary depending on individual interests, skills, and specialisation within the MBA program.
MBA graduates should choose a resume format that effectively showcases their skills, education, and experience in a clear and professional manner. 
Here are three commonly used resume formats suitable for MBA graduates:
Reverse Chronological Format
This format is the most widely used and presents your work experience in reverse chronological order, starting with the most recent position. It highlights your career progression and demonstrates your increasing responsibilities and achievements over time. This format is ideal if you have a stable work history and want to emphasise your professional experience.
Functional Format
The functional format focuses on your skills and qualifications rather than your work history. It allows you to highlight specific competencies, such as leadership, strategic planning, financial analysis, and project management, essential for MBA graduates. This format is suitable if you are transitioning careers, have limited work experience, or want to emphasise your skills over the specific job titles you hold.
Combination Format
As the name suggests, the combination format combines elements of both the reverse chronological and functional formats. It showcases your skills and accomplishments upfront in a dedicated skills section, followed by a reverse chronological listing of your work experience. This format allows you to highlight your skills while providing context through your work history.
Regardless of the format you choose, keep these additional tips in mind:
Keep the resume concise and focused, aiming for a one- to two-page length.

Use bullet points to highlight key achievements, quantifiable results, and leadership experiences.

Include relevant sections such as education, professional experience, skills, certifications, and any notable projects or extracurricular activities.

Tailor the resume to the specific job or industry you're targeting, emphasising the most relevant skills and experiences.

Use a clean and professional design with consistent formatting, proper spacing, and easy-to-read fonts.
You can add the following sections based on your chosen resume format while building your MBA resume:
Header

Contact details

Resume Summary/Objective

Key Skills

Technical Skills

Work experience

Training & internships

Education

Certifications

Extracurricular activities

Additional information
Building a professional resume as an MBA graduate requires careful consideration of your skills, education, and experiences. Here are some key steps to help you create an impressive resume:
Understand the Purpose: Clarify the purpose of your resume. Are you targeting a specific job or industry? Identifying your goals will help you tailor your resume accordingly.
Choose a Format: Select a suitable resume format, such as reverse chronological, functional, or combination (as discussed earlier). Ensure the format highlights your strengths and aligns with your career objectives.
Header and Contact Information: Begin your resume with a professional header that includes your name and contact information (phone number, email address, and LinkedIn profile). Make sure your email address is professional.
Professional Summary or Objective: Write a concise, professional summary or objective statement that highlights your key qualifications, skills, and career goals. Tailor this section to match the job or industry you are targeting.
Education: Include your MBA degree information, the university name, graduation date, and any relevant academic honours or awards. If you have additional degrees or certifications, list them here as well.
Relevant Experience: Highlight your professional experience, starting with the most recent job. Include the company name, job title, employment dates, and a brief description of your responsibilities and achievements. Emphasise quantitative results, leadership experiences, and projects demonstrating your business acumen and impact.
Skills: List relevant technical, managerial, and leadership skills that are essential for MBA graduates. Include both hard and soft skills such as strategic planning, financial analysis, team leadership, problem-solving, and communication.
Accomplishments and Projects: Showcase notable achievements, such as successful projects, cost savings, revenue growth, or process improvements. Quantify your accomplishments with specific numbers or percentages whenever possible.
Professional Associations and Certifications: Mention any professional associations or certifications relevant to your field, such as Six Sigma, PMP, or industry-specific certifications.
Extracurricular Activities and Leadership Roles: If applicable, include any extracurricular activities, volunteer work, or leadership positions that demonstrate your leadership, teamwork, or community involvement skills.
Keywords and Action Verbs: Incorporate industry-specific keywords and action verbs throughout your resume to make it more ATS-friendly and impactful. For example, use words like "led," "analysed," "implemented," or "negotiated" to showcase your active role in previous positions.
Proofread and Edit: Review your resume for any grammatical or spelling errors. Ensure the content is concise, well-organised, and easy to read. Consider seeking feedback from mentors, colleagues, or professional resume services.
Customise for Each Application: Tailor your resume for each job application by highlighting the most relevant skills and experiences. Align your resume with the job requirements and emphasise how your background matches the needs of the position.
Remember, a professional resume is a marketing tool to effectively showcase your qualifications and experiences. Keep it focused, concise, and targeted to make a strong impression on potential employers.
We are listing a detailed sample resume for MBA graduates below. This resume sample will help you organise and write your MBA resume without any hurdles.
Sample Resume For MBA Graduates:
Anuj Sinha
Ph No.: 9372843749
Email: anuj@hyresnap.com
LinkedIn: https://www.linkedin.com/in/anuj-sinha/
Objective:
Results-driven MBA graduate specialising in Business Development seeking a challenging position as a Business Development Manager. Offering a proven track record of driving revenue growth, establishing strategic partnerships, and delivering exceptional client solutions. Passionate about identifying opportunities, building strong relationships, and implementing innovative strategies to maximise business growth.
Skills:
Business Development
Strategic Planning
Client Relationship Management
Market Analysis and Research
Sales and Negotiation
New Market Entry
Key Account Management
Cross-functional Collaboration
Competitive Analysis
Team Leadership and Mentoring
Professional Experience:
Business Development Manager
[Company Name], [City, State]
[Employment Dates]
Developed and executed comprehensive business development strategies, resulting in a 30% increase in revenue within the first year.
Identified and pursued new market opportunities, successfully expanding the company's client base by 25%.
Established and maintained strong relationships with key clients, leading to a 15% increase in client retention.
Conducted market research and analysis to identify emerging trends and competitors, enabling proactive adjustments to sales and marketing strategies.
Collaborated with cross-functional teams to ensure seamless project implementation and client satisfaction.
Led and mentored a team of sales representatives, providing guidance and support to achieve sales targets.
Business Development Intern
[Company Name], [City, State]
[Employment Dates]
Assisted in the development of market entry strategies for new product lines, resulting in successful market penetration and increased revenue.
Conducted competitor analysis and market research to identify growth opportunities and inform strategic decision-making.
Supported the business development team in lead generation, proposal development, and client presentations.
Assisted in the preparation of sales reports, tracking key performance indicators, and analysing sales data.
Projects:
[Highlight relevant projects that showcase your ability to identify business opportunities, develop strategies, and achieve positive outcomes.]
Education:
Master of Business Administration (MBA)
[University Name], [City, State]
[Graduation Year]
Bachelor of Commerce (B.Com)
[University Name], [City, State]
[Graduation Year]
Certifications:
[Specify any relevant certifications or training]
Languages:
Fluent in [List languages]
References:
Available upon request
While a cover letter is not always mandatory, including one with your MBA graduate resume can be highly beneficial. Here are a few reasons why a cover letter is essential for MBA graduates:
Opportunity to Showcase Your Motivation: A cover letter provides an opportunity to express your interest in the specific job and the company. You can explain why you are specifically interested in the role and how your MBA education and experiences align with the company's mission and values.
Highlight Relevant Skills and Experiences: A cover letter allows you to expand on the skills and experiences mentioned in your resume. You can provide more context, elaborate on key achievements, and demonstrate how your MBA education has equipped you with the necessary skills for the role.
Address Career Transitions or Gaps:

A cover letter allows you to explain if you have a career transition or a gap in your work history. You can address any potential concerns and highlight the transferable skills or experiences that make you a strong candidate for the position.
Personalise Your Application: A cover lets you personalise your application for the specific company and position. You can mention your knowledge of the company's industry, recent accomplishments, or any specific projects or initiatives that resonate with you. Personalization shows your genuine interest and attention to detail.
Demonstrate Effective Communication Skills: Writing a well-crafted cover letter showcases your written communication skills, which are essential in many job roles. It provides a glimpse of your ability to articulate your thoughts, convey your value proposition, and make a compelling case for why you are the right fit for the position.
Differentiate Yourself from Other Candidates: Including a cover letter sets you apart from applicants who choose not to submit one. It demonstrates your commitment, effort, and willingness to go the extra mile. It shows that you are serious about the position and have taken the time to tailor your application.
Resume building can be exhausting, even for experienced professionals. Hence, we recommend all the recent graduates to use HyreSnap Online Resume Builder as you do not have any resume-building experience.
Below are the highlighting features that you will encounter while using this 21st-century online resume builder:
You can easily craft a job-winning resume for MBA graduates using the abovementioned guidelines. 
Moreover, we are listing the key takeaways of this guide below to cover everything you missed above:
Read the job description carefully and understand all the profile requirements

Select a suitable format and outline your resume with key section headings

Write your resume details in bullet points except for the resume objective

Add technical keywords and key metrics wherever possible in the resume

Highlight essential information in the work experience section

Write a compelling resume summary so that the recruiter can easily read it

Proofread your resume with a focused mind to minimise small errors

Apart from this, you can contact our career experts at info@hyresnap.com for additional career-building assistance. At HyreSnap, we are completely determined to help you build a good-paying career in 2023.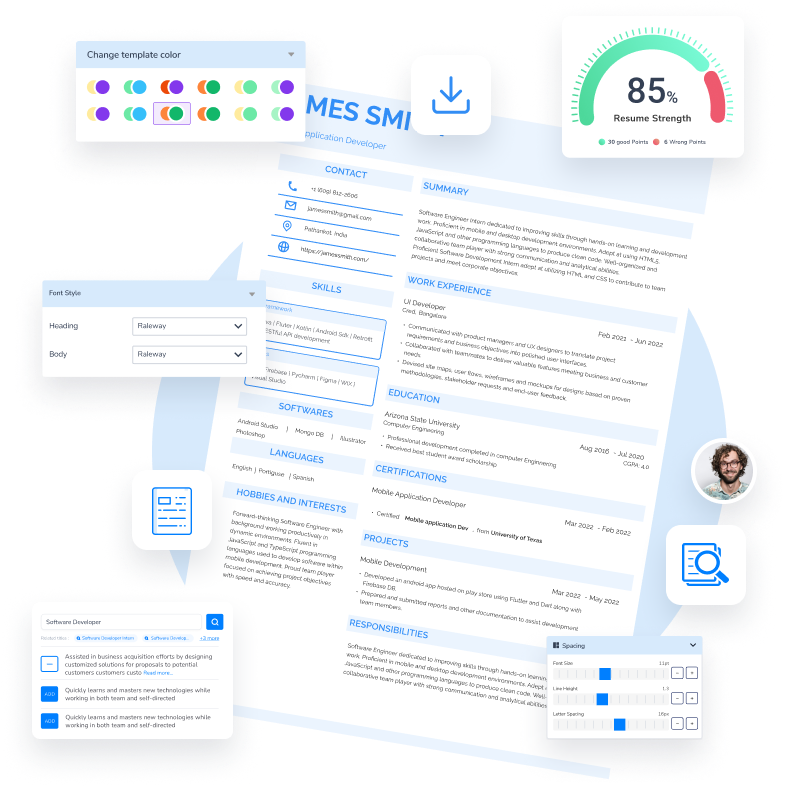 Build your resume in 10 minutes
Elevate your interview chances with our Modern Resume Templates that follows the exact 'Resume Rules' that employers look for.
Try Now for Free!
Build Your Resume
Excellent
4.8
out of 5 on
TrustPilot