10+ Tips to Build a Resume For Product Manager Jobs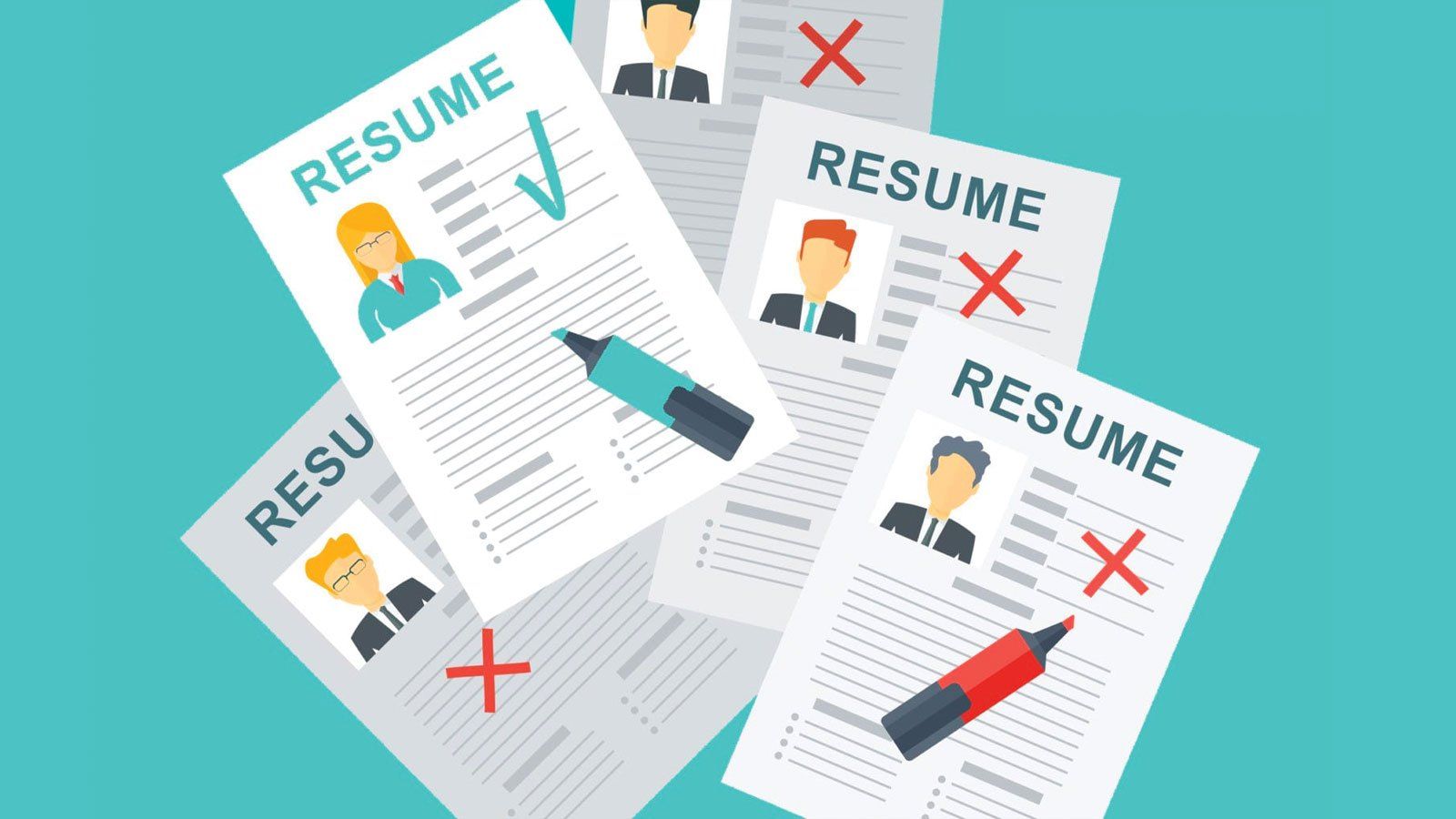 Are you building a professional resume for product manager jobs?
You are at the right place, as we are listing effective guidelines to build a resume for product manager jobs in 2023.
Resume building is a complex process, even for experienced product managers. Hence, we are here to help every job seeker craft a job-winning resume for product manager jobs.
Our focus here remains stable on answering the following questions:
What are the fundamental responsibilities of product managers?

How to use the job description while applying for a product manager job?

What resume formats can I use to build a product manager resume?

How to build a resume for product manager jobs?

How can HyreSnap help build a product manager resume?
No matter how experienced you are, resume-building will take time. Hence, if you want a professional product manager resume quickly, use HyreSnap Online Resume Builder.
This AI-based resume-building platform will help you build a product manager resume in 10-15 minutes. For now, let us see all the essential steps to build an impressive product manager resume in 2023:
The fundamental responsibilities of product managers can vary depending on the organisation, industry, and specific product. However, here are some common fundamental responsibilities of product managers:
>Develop and communicate product strategy and vision.
>Conduct market research and gather customer feedback.
>Gather and document product requirements.
>Create and maintain product roadmaps.
>Collaborate with cross-functional teams for effective product development and launch.
>Monitor and analyse product performance using key metrics.
>Manage stakeholders and ensure alignment with product goals.
>Drive continuous improvement and innovation.
>Understand the business and financial aspects of the product.
>Ensure the product meets customer needs and achieves market success.
A job description will help you during the entire recruitment process. Initially, it will clear all the confusion regarding job responsibilities and requirements. Then, it will offer you profile-centric keywords that you can add to your resume to enhance its technical strength.
Below you can see a product manager job description example to understand better. We have highlighted the technical keywords here that you can add to your resume:
Product Manager Job Description Example:
We are seeking an experienced and dynamic Product Manager to join our team. As a Product Manager at JKL Technologies, you will be responsible for driving the success of our product portfolio, collaborating with cross-functional teams, and delivering exceptional products that meet customer needs and business objectives.
Responsibilities
>Develop and communicate a clear product strategy and vision that aligns with the company's goals and market trends.
>Conduct market research to identify customer needs, market trends, and competitive landscape.
>Gather and document product requirements, translating user needs into actionable features and specifications.
>Create and maintain product roadmaps, prioritising product features and initiatives based on market demand and business priorities.
>Collaborate with cross-functional teams, including engineering, design, marketing, and sales, to ensure successful product development and launch.
>Define and track key product metrics to assess product performance and drive continuous improvement.
>Work closely with stakeholders to gather feedback, address concerns, and manage expectations.
>Monitor market trends and emerging technologies to identify innovation and product enhancement opportunities.
>Conduct competitive analysis to ensure our products stand out in the market.
>Stay updated on industry best practices and trends in product management.
Requirements
>Bachelor's degree in a relevant field (e.g., Computer Science, Engineering, Business Administration) is preferred.
>Proven experience as a Product Manager or similar role in the [industry/niche].
>Strong understanding of product management principles and methodologies.
>Demonstrated ability to gather and analyse market data, customer insights, and competitor information.
>Excellent communication and interpersonal skills to effectively collaborate with cross-functional teams and stakeholders.
>Strong problem-solving skills and ability to think strategically.
>Results-oriented mindset with a focus on delivering high-quality products that meet customer needs and business objectives.
>Proficiency in using project management and collaboration tools.
>Familiarity with agile development methodologies is a plus.

 
When applying for a product manager position, there are several suitable resume formats you can consider. Here are three common formats that work well for product manager resumes:
Chronological Resume Format
The chronological resume format is the most traditional and widely used format. It emphasises your work experience in reverse chronological order, starting with your most recent role. This format is effective if you have a solid work history in product management or related roles and want to highlight your career progression.
Functional Resume Format
The functional resume format focuses on your skills, achievements, and qualifications rather than the chronological order of your work experience. This format is beneficial if you are transitioning into a product management role or have gaps in your work history. It allows you to showcase your relevant skills and accomplishments upfront.
Combination Resume Format
The combination resume format combines elements of both the chronological and functional formats. It includes a skills or qualifications summary section at the beginning, followed by a detailed work experience section in reverse chronological order. This format is useful to highlight your skills and achievements while providing a clear work history.
Building a strong resume for product manager jobs requires careful consideration of your skills, experience, and qualifications. Here are some steps to help you build an effective product manager resume:
Understand the Job Requirements: Carefully review the job description to understand the specific skills, qualifications, and experience the employer is seeking. This will help you tailor your resume accordingly.
Choose the Right Format: Select a suitable resume format, such as chronological, functional, or combination, based on your work history and career goals. Ensure that the format highlights your relevant experience and skills.
Mention Your Header & Contact Details: Write your name as the Header and your contact details below that. Ensure to add only professional contacts to your resume.
Include a Strong Summary/Objective Statement:

Start your resume with a compelling summary or objective statement highlighting your key qualifications and demonstrating your fit for the product manager role. Grab the reader's attention and make them want to continue reading.
Highlight Your Relevant Skills: Identify the core skills required for the product manager position and showcase them prominently on your resume. Include both technical skills (e.g., product management tools, data analysis) and soft skills (e.g., leadership, communication, problem-solving).
Showcase Your Experience: Provide a detailed work experience section highlighting your relevant product management roles and accomplishments. Focus on your achievements, such as successful product launches, revenue growth, or process improvements. Use action verbs and quantify your results whenever possible.
Emphasise Collaborative and Leadership Skills: Product managers work closely with cross-functional teams and stakeholders. Highlight your ability to collaborate, lead, and influence others to achieve product goals. Showcase your experience in driving projects, managing teams, and facilitating effective communication.
Include Education and Certifications: List your educational background, including degrees, certifications, and relevant courses. Include any additional certifications or professional development programs demonstrating your commitment to continuous learning and industry expertise.
Demonstrate Problem-Solving Abilities: Product managers are problem solvers. Provide examples of how you have identified and addressed challenges in previous roles. Highlight your analytical skills, decision-making abilities, and ability to develop innovative solutions.
Showcase Product Success Stories: Include specific examples of successful products you have worked on, highlighting their impact on customers, business growth, or market share. Use metrics, customer testimonials, or case studies to support your claims.
Tailor Your Resume for Each Application: Customise your resume for each job application to align with the specific requirements and keywords used in the job description. Highlight the most relevant skills, experiences, and achievements that make you a strong fit for the role.
Proofread and Edit: Before submitting your resume, carefully proofread it for any errors or typos. Ensure that the formatting is consistent and the document is well-organised. Consider having someone else review it as well to provide feedback and catch any mistakes you may have missed.
Remember, a well-crafted product manager resume should demonstrate your ability to drive successful product outcomes. It should showcase your relevant skills, experience, and achievements that make you a strong candidate for product manager jobs.
The complexity of resume building does not reduce a bit without an effective example. Hence, we are listing an example resume for product manager jobs below.
You can refer to this resume example while building your product manager resume in 2023:
Example Resume For Product Manager Jobs
Shreya Saxena
Ph. No.- +919384725428
Email- shreya@hyresnap.com
LinkedIn- https://www.linkedin.com/in/shreya-saxena/
Objective
Highly motivated and results-driven product manager with a proven track record of successfully launching and managing innovative products. Seeking a challenging product manager position to leverage my skills in product strategy, development, and leadership to drive business growth and customer satisfaction.
Education
Bachelor of Science in Business Administration
ABC University, [City, State]
[Year]
Certifications
Certified Product Manager (CPM)
Agile Product Owner (APO)
Skills
Product Strategy and Roadmapping
Market Research and Analysis
Cross-functional Team Leadership
Agile Development Methodologies
User Experience (UX) Design
Data Analysis and Metrics Tracking
Stakeholder Management
Competitive Analysis
Excellent Communication and Presentation Skills
Work Experience
Product Manager
XYZ Tech Solutions, [City, State]
[Dates]
Developed and executed product strategies, including defining product vision, roadmap, and pricing strategies for a portfolio of software products.
Conducted market research and competitor analysis to identify market trends, customer needs, and growth opportunities.
Gathered and documented product requirements by collaborating with internal teams, customers, and key stakeholders.
Led cross-functional teams throughout the product development lifecycle, including product design, development, testing, and launch.
Worked closely with engineering teams to ensure timely and successful delivery of product features, maintaining a strong focus on quality and user experience.
Developed and maintained relationships with key customers, collecting feedback and incorporating it into product improvements and enhancements.
Monitored and analyzed product performance using data-driven insights to drive continuous improvement and inform product decisions.
Collaborated with marketing teams to develop and execute go-to-market strategies, product positioning, and promotional activities.
Conducted product training sessions for sales teams and provided support for product-related inquiries and customer demonstrations.
Successfully launched multiple products that resulted in increased revenue and market share.
Product Analyst
DEF Solutions, [City, State]
[Dates]
Assisted in market research and analysis to evaluate potential product opportunities and market trends.
Conducted competitive analysis to identify product differentiators and market positioning strategies.
Collaborated with product managers and engineering teams to define product requirements and prioritise feature development.
Assisted in user acceptance testing (UAT) and gathered user feedback for product improvements.
Prepared reports and presentations to communicate product performance, trends, and recommendations to internal stakeholders.
Additional Information:
Proven ability to lead and motivate cross-functional teams to deliver high-quality products on time and within budget.
Strong analytical skills with the ability to translate data into actionable insights.
Excellent problem-solving and decision-making abilities.
Detail-oriented with exceptional organisational and time management skills.
Proficient in product management tools and software.
References:
Available upon request
You will need a lot of focus, time, and research to build a professional resume for product manager jobs. However, not everyone has all these facilities. For all those aspirants, we recommend using HyreSnap Online Resume Builder.
It is a powerful 21st-century resume-building platform that is capable of crafting ATS-friendly resumes for product manager jobs in easy steps. Below you can see the highlighting features of our resume builder:
10+ customisable resume templates

Unlimited resume downloads

Mock tests

AI job matching

AI job board

24X7 chat support
We have listed all the important resume-building steps above to help you craft a job-winning resume for product manager jobs. 
Additionally, these key takeaways will help you cover everything you missed in this resume-building guide:
Choose a suitable resume format, i.e., chronological or combination

Add all the essential resume sections and write your details in bullet points

Make separate sections to list your key and technical skills

Add profile-centric terms throughout your resume to pass the ATS screening

Highlight key metrics wherever possible to grab the recruiter's attention

Write your resume summary after completing every other resume section

Proofread your resume twice before using it for a job application

Follow these guidelines to frame a professional resume for product manager jobs. Additionally, you can get complete career-building assistance by contacting us at info@hyresnap.com. We will help you in every possible way to build a bright career.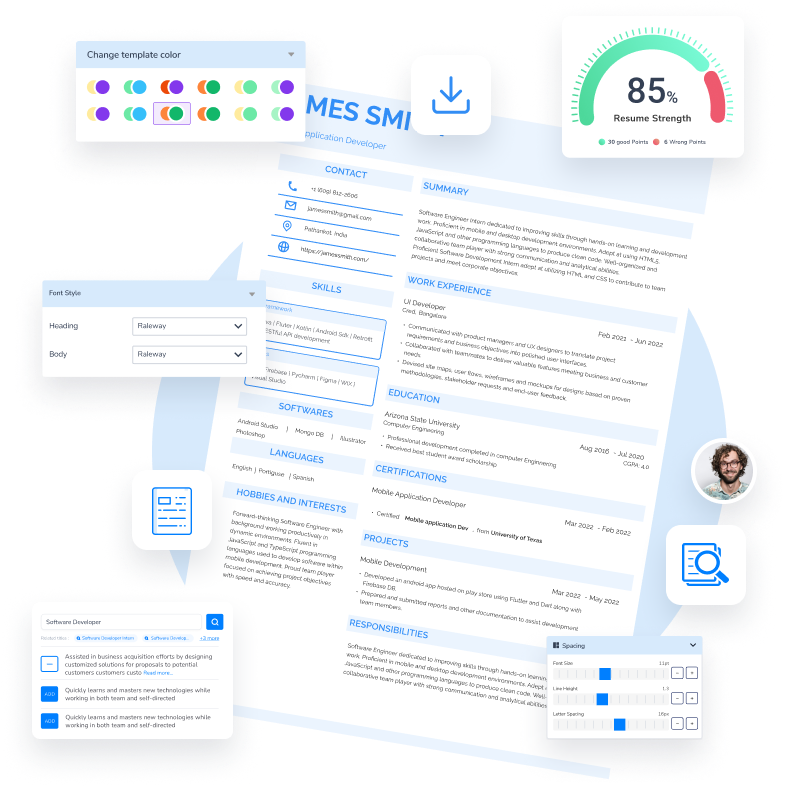 Build your resume in 10 minutes
Elevate your interview chances with our Modern Resume Templates that follows the exact 'Resume Rules' that employers look for.
Try Now for Free!
Build Your Resume
Excellent
4.8
out of 5 on
TrustPilot