Resume For Team Leader: 10+ Tips With Examples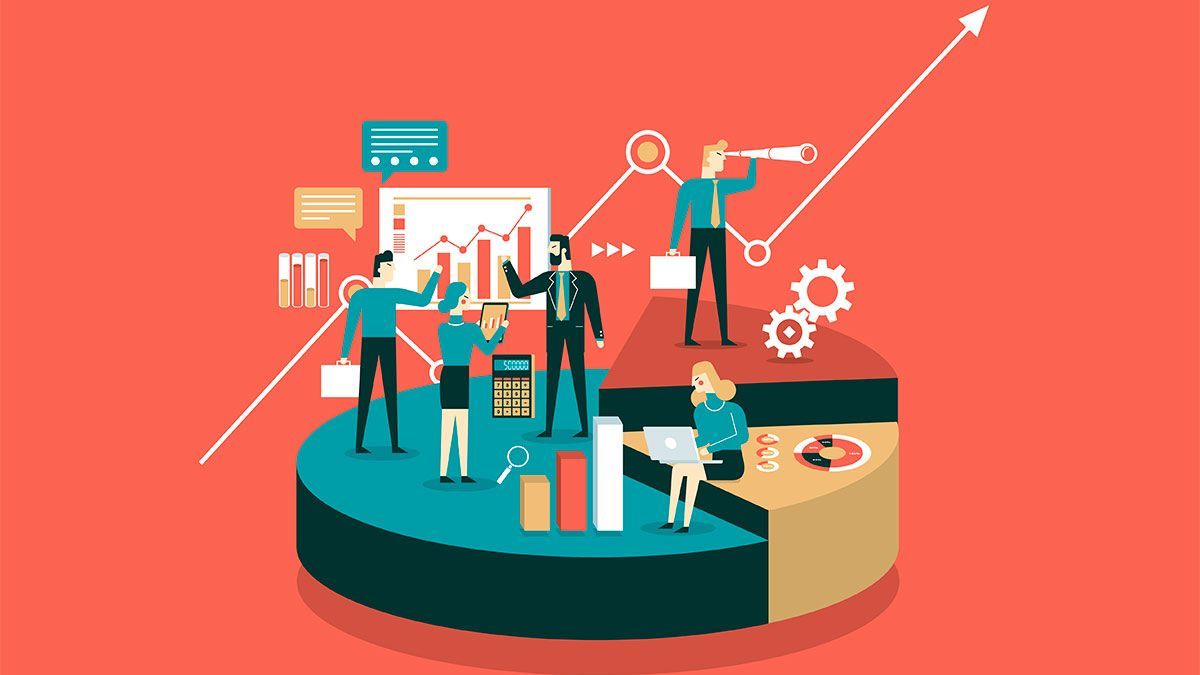 How to make a resume for a team leader position?
If you are looking for answers to similar questions, we are here to help you out.
As its name suggests, the team leader is a responsible position that leads the team for a particular task. 
Hence, irrespective of your profile, you must have team leader qualities in your resume to get selected for a team-leading position.
To help you frame an effective team leader resume, we are answering the following queries here:
What are the basic duties of a team leader?

What are the must-have qualities of a team leader?

What are the most suitable resume formats for team leaders?

How to build a team leader resume?
You can use the guidelines mentioned here to craft a professional resume for team leader jobs. Or, you can use HyreSnap Online Resume Builder to frame an ATS-friendly resume in easy steps with the power of AI.
In case you are okay with the first option, stick to this guide to the end:
The role of a team leader is critical in ensuring the success and productivity of a team. Team leaders guide, motivate, and coordinate team members to achieve common goals. 
Their fundamental duties include:
Setting Goals and Objectives:

Team leaders are responsible for defining clear and achievable goals and objectives for the team. These goals should align with the organisation's overall objectives and provide direction to team members.
Planning and Organising:

Team leaders must develop a comprehensive plan to accomplish the team's goals. This includes allocating tasks, setting deadlines, and ensuring resources are available to complete the assigned projects or assignments.
Effective Communication:

A team leader needs to foster open and transparent communication among team members. They should clearly convey information, expectations, and feedback in one-on-one interactions and team meetings.
Leading by Example: Leading from the front is crucial for a team leader. They should exhibit professionalism, dedication, and a positive attitude to inspire and motivate team members.
Delegating Tasks:

A team leader should understand the strengths and weaknesses of team members and delegate tasks accordingly. Effective delegation ensures the workload is distributed efficiently and each member contributes to their fullest potential.
Providing Support and Guidance: Team leaders must offer guidance and support to team members when needed. This includes providing resources, clarifying doubts, and offering constructive feedback to help improve performance.
Conflict Resolution:

In any team, conflicts may arise. A team leader should be adept at resolving conflicts between team members fairly and impartially, ensuring a harmonious working environment.
Monitoring Progress: Regularly monitoring the progress of tasks and projects is essential for a team leader. They should track performance, identify any deviations from the plan, and take corrective actions when necessary.
Performance Evaluation: Evaluating the performance of team members is a crucial duty of a team leader. Providing regular feedback, conducting performance appraisals, and recognising achievements are all part of this responsibility.
Promoting Teamwork: Team leaders should encourage collaboration and teamwork among team members. They need to create an environment where ideas are shared and everyone feels valued and included.
Professional Development: Supporting the professional development of team members is essential. This includes identifying training needs, providing learning opportunities, and helping team members enhance their skills.
Adapting to Change: Team leaders should be adaptable and open to change. They must navigate through challenges and guide the team through transitions effectively.
Maintaining Morale: A team leader must keep team morale high by recognising and appreciating team members' efforts and celebrating achievements.
Safety and Compliance:

Depending on the industry, a team leader may also ensure that team members adhere to safety regulations and organisational compliance standards.
In today's fast-paced and dynamic work environment, modern team leaders must possess unique qualities to effectively lead their teams. These qualities go beyond traditional leadership skills and are geared towards fostering innovation, adaptability, and collaboration. Here are some modern team-leading qualities:
Emotional Intelligence: Modern team leaders understand and empathise with their team members' emotions. They can manage their own emotions and effectively handle conflicts, fostering a positive and supportive work atmosphere.
Adaptability:

Change is constant in today's business world. Modern team leaders are flexible and can adapt quickly to new challenges, technologies, and working methods.
Inclusivity and Diversity:

Embracing diversity and inclusivity is crucial for modern team leaders. They create an environment where everyone's unique perspectives and contributions are valued, increasing creativity and innovation.
Tech-Savviness: In the digital age, modern team leaders are comfortable with technology and utilise various digital tools and platforms to streamline communication, collaboration, and project management.
Transparency: Transparent communication builds trust within the team. Modern leaders are open about goals, progress, and decision-making processes, encouraging honesty and openness among team members.
Coaching and Mentorship: Modern team leaders act as coaches and mentors, guiding team members in their professional growth. They provide constructive feedback, identify training opportunities, and help team members reach their full potential.
Results-Oriented: While fostering a positive work environment is important, modern team leaders also focus on achieving tangible results. They set clear performance expectations and hold team members accountable for their outcomes.
Creativity and Innovation: Encouraging creativity and innovation is essential in modern team leadership. Leaders support and value new ideas, allowing their teams to experiment and explore better ways of doing things.
Collaboration: Modern team leaders promote a culture of collaboration and teamwork. They facilitate cross-functional cooperation and encourage open dialogue to tackle challenges collectively.
Continuous Learning: Leaders who emphasise continuous learning foster a culture of improvement and adaptability. They seek opportunities to learn and stay updated on industry trends and best practices.
Resilience: Modern team leaders demonstrate resilience in the face of setbacks and challenges. They stay focused on long-term goals and motivate their teams to keep moving forward, even in challenging circumstances.
Decision-Making Skills: Effective decision-making is crucial for modern team leaders. They gather relevant data, consider different perspectives, and make informed decisions that align with the team's and organisation's goals.
Ethical Leadership: Ethical behaviour is a cornerstone of modern team leadership. Leaders act with integrity, fairness, and accountability, setting a positive example for their teams.
Cultural Awareness: In a globalised world, modern team leaders need to be culturally aware and sensitive to work effectively with diverse teams from different backgrounds and cultures.
When applying for a team leader position, choosing a resume format that effectively highlights your leadership skills and relevant experience is important. Here are two suitable resume formats for team leader jobs:
Reverse-Chronological Resume
The most common and preferred format for team leader roles is the reverse-chronological resume format. It emphasises your work experience in reverse chronological order, starting with your most recent position. This format allows recruiters to quickly see your career progression and leadership experience.
Functional Resume
The functional resume format focuses more on your skills and accomplishments rather than your chronological work history. It's useful if you have relevant leadership experience but not in a formal leadership role.
Crafting a team leader resume in 2023 requires incorporating the latest resume trends and focusing on the skills and qualities that modern employers seek in their leaders. Here's a step-by-step guide to help you create an effective team leader resume for 2023:
Choose a Modern Format
Opt for a clean, visually appealing, and modern resume format. Use a professional font and keep the layout simple and easy to read. Consider using a contemporary colour scheme to add a touch of creativity.
Start with a Professional Summary
Begin your resume with a strong professional summary highlighting your leadership skills, relevant experience, and achievements. Tailor this section to showcase what sets you apart as a team leader and what you can bring to the organisation.
Emphasise Leadership Skills
Incorporate a dedicated section that lists your leadership skills and qualities. Include traits like emotional intelligence, adaptability, problem-solving, communication, and any other specific leadership-related competencies.
Highlight Accomplishments
In the work experience section, focus on highlighting your leadership accomplishments. Showcase specific achievements, projects, and your impact on team performance, productivity, and employee development.
Quantify Achievements
Use measurable metrics to quantify your achievements wherever possible. Numbers and percentages add credibility to your accomplishments and demonstrate your impact as a team leader.
Include Relevant Keywords
Customise your resume for each job application by incorporating keywords and phrases from the team leader job description. Many companies use applicant tracking systems (ATS) to screen resumes, so using relevant keywords can help your resume get noticed.
Demonstrate Tech-Savviness
Mention any experience or proficiency in using modern technology and tools relevant to team leadership, such as project management software, collaboration platforms, and data analytics tools.
Address Soft Skills
Apart from technical skills, highlight your soft skills, such as empathy, coaching, conflict resolution, and team building. Soft skills are highly valued for a team leader position and can set you apart from other candidates.
Showcase Continuous Learning
Incorporate any recent training, certifications, or professional development related to leadership. Demonstrating a commitment to continuous learning shows your dedication to improving as a team leader.
Include Volunteer or Community Engagement
If applicable, mention any leadership roles you have taken in volunteer work or community engagement. These experiences can demonstrate your leadership abilities outside of a professional setting.
Use a LinkedIn Profile Link
Include a link to your updated LinkedIn profile in your resume. Employers often check candidates' profiles for additional information and endorsements.
Limit the Use of Personal Information
While it's essential to include your contact information, avoid including sensitive personal details like marital status, age, or photographs. These details are generally not relevant to the hiring process.
Proofread Thoroughly
Review your resume carefully to ensure there are no typos or grammatical errors. Even in 2023, attention to detail remains critical.
Keep it Concise
Aim to keep your resume to one or two pages. Focus on the most relevant and impactful information to avoid overwhelming the reader.
To help you understand the resume-building process effectively, we have listed a resume sample for team leader jobs below. You can refer to this sample while building your team leader resume to dodge every resume-building confusion.
Sample Resume For Team Leader Jobs:
Praveen Tambe
Email- praveen.tambe@hyresnap.com
Phone- +918392847983
LinkedIn- https://www.linkedin.com/in/praveen-tambe/
Professional Summary:
Results-driven and proactive Team Leader with [X] years of experience in guiding cross-functional teams to achieve organisational goals. Skilled in fostering a collaborative work environment, leading by example, and driving continuous process improvements. Demonstrated expertise in project management, employee development, and team motivation. Adept at leveraging data-driven insights to optimise team performance and exceed targets.
Skills:
Team Leadership and Motivation
Project Management
Employee Development and Coaching
Performance Improvement
Data Analysis and Decision Making
Communication and Interpersonal Skills
Conflict Resolution
Time Management and Prioritization
Professional Experience:
Team Leader | XYZ Solutions | [Dates]
Led a team of [Number] members to consistently meet and exceed sales targets by 15% each quarter.
Implemented performance improvement initiatives resulting in a 20% reduction in project turnaround time.
Conducted regular coaching sessions to enhance team members' skills and enhance overall productivity.
Fostered a positive work culture by promoting open communication and recognizing team achievements.
Assistant Team Leader | ABC Tech | [Dates]
Assisted the team leader in developing and executing project plans for various client engagements.
Coordinated project activities, allocated resources, and ensured timely completion of deliverables.
Collaborated with team members to identify and address challenges, resulting in a 10% improvement in project efficiency.
Conducted training sessions on new technologies and best practices to enhance team members' technical skills.
Education:
Bachelor of Science (BSc) in Business Administration | [University Name] | [Dates]
Relevant Courses: Leadership and Team Management, Project Management, Organisational Behaviour.
Certifications:
Certified Project Management Professional (PMP)
Leadership and Management Certification
Achievements:
Received the "Top Performer Award" for consistently achieving exceptional results and leading the team to success.
Successfully managed the implementation of a complex project, resulting in recognition from the client for outstanding performance.
Additional Information:
Languages: Fluent in English, Hindi, and Marathi.
Volunteer Experience: Team Leader at [Organization Name].
Available for relocation.
References:
Available upon request.
Resume building is difficult even in this techno-centric generation if you do not know the right tools to access. Hence, we recommend modern resume-building tools like HyreSnap Online Resume Builder.
You will encounter the following facilities while using this free resume-making platform:
You can use the above steps to build a job-winning resume for team leader jobs. In case you missed anything, consider reading the following key takeaways:
Go through the job description and choose a suitable resume format

Outline your team leader resume by using all the essential resume sections

Mention your resume information in bullet points except for the objective

Write your resume objective in 3-4 lines in easy-to-read English language

Add profile-centric terms and highlight important metrics wherever possible

Take a pause after completing your resume and proofread it to rectify mistakes

For all other resume hurdles, please get in touch with our resume-building experts at info@hyresnap.com. At HyreSnap, we are focused on helping every job seeker build an impeccable resume in easy steps.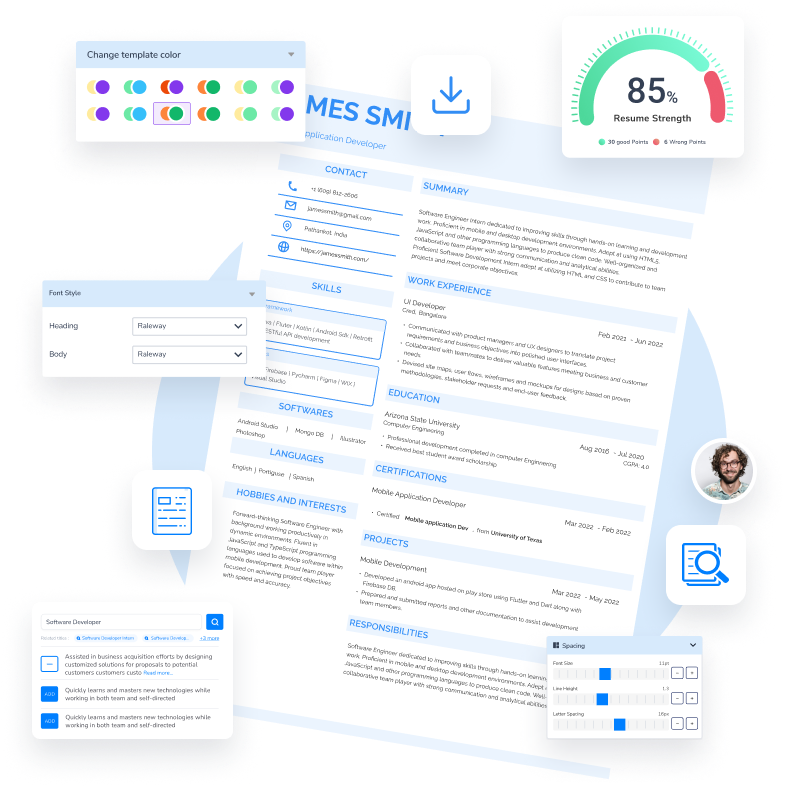 Build your resume in 10 minutes
Elevate your interview chances with our Modern Resume Templates that follows the exact 'Resume Rules' that employers look for.
Try Now for Free!
Build Your Resume
Excellent
4.8
out of 5 on
TrustPilot