Strength In Resume For Fresher: Top 8+ Examples For 2023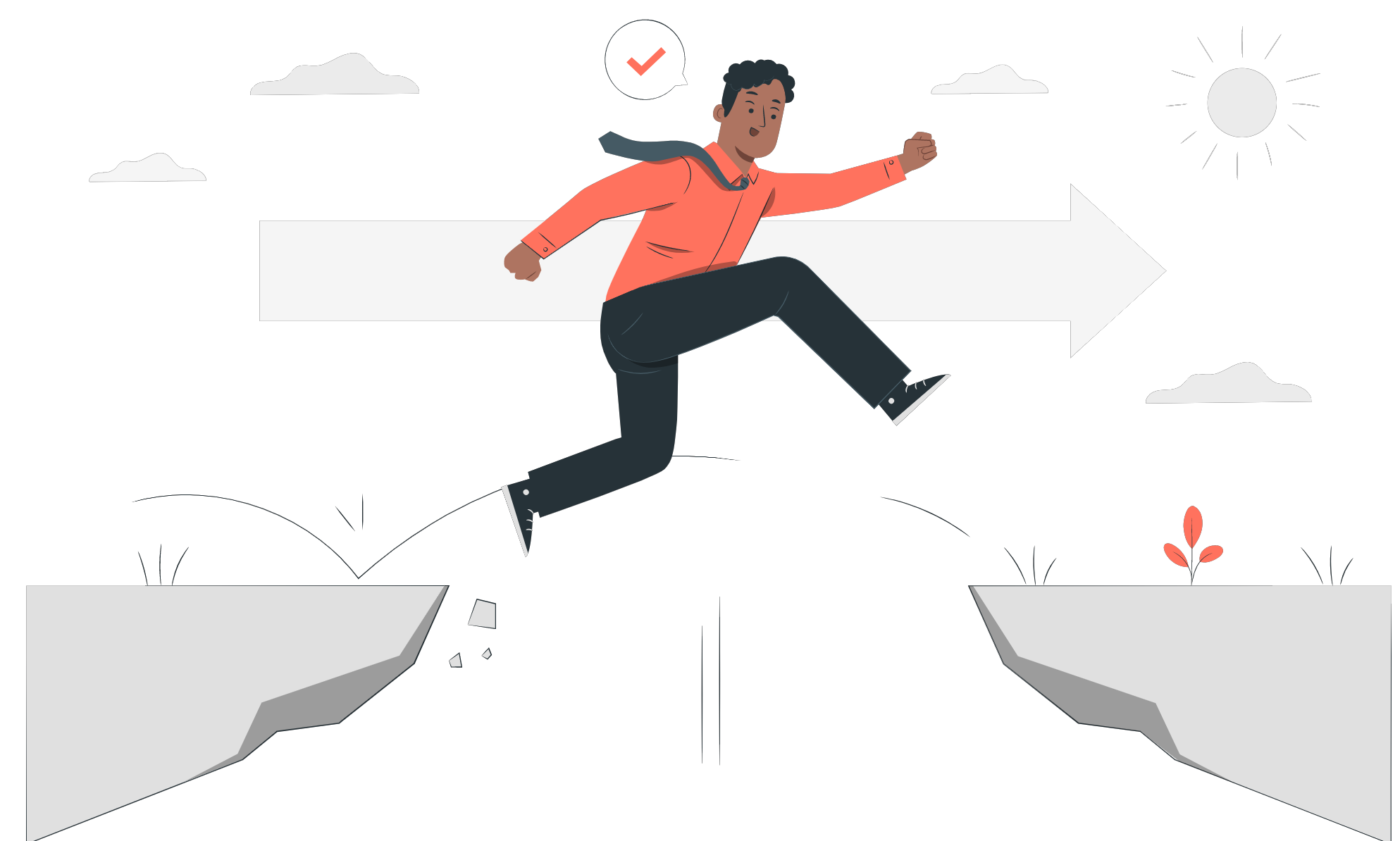 As a fresher, there are several challenges that you may face during your job search. One of the biggest challenges is the lack of relevant work experience, which can make it difficult to land your first job. 
In addition, freshers may have a limited network of professional contacts, which can make it challenging to find job openings and get referrals. 
Hence, you need a strong resume to stand out from the crowd, and get shortlisted by the recruiters. Moreover, you also need to make CV compatible with ATS  (Application Tracking System). 
HyreSnap Online Resume Maker will do everything for you. You can easily create a stunning resume in just less than 10 minutes. 
In this blog, we will cover some of importance aspects related to strengths in resume for fresher, along with following queries. 
>Why Resume Is Important?
>Key Strengths In Resume For Freshers With Examples
>Resume Format For Fresher With Strength
>Importance of Strength To Include In Resume
>HyreSnap Career Assistance
Also Read:
Strength and weakness in resume
A resume is an important tool for freshers who are looking to enter the job market. It is the first impression that a potential employer will have of you, and a well-written and well-formatted resume is crucial for making a good impression. 
A resume allows you to showcase your skills and strengths, highlighting your achievements and demonstrating how you can contribute to a company. 
As a fresher Highlighting your strengths in a resume is crucial for differentiating yourself from other candidates and showing potential employers the unique value that you can bring to a company. 
Your strengths are the skills and abilities that you excel at and enjoy using, and they can demonstrate your potential to be successful in a particular job. 
By highlighting your strengths in your resume, you can show potential employers that you have the skills and abilities they are looking for and are a good fit for the position.
Also Read:
How To Write Strength In Resume: A Complete Guide
Let us discuss the above listed strengths one by one:
Analytical Thinking
Strong analytical abilities enable you to summarise data and carry out initiatives using a well-thought-out strategy. 
You can handle challenging issues with resource allocation, challenging project briefs, or rational decision-making by using analytical thinking.
A potential employer will be better able to grasp your ability to coordinate projects and create synergy to achieve deadlines if you list this expertise on your CV.
Taking The Lead
It helps to demonstrate your commitment to taking the lead with potential employers by stating your proactivity in a professional setting. 
This skill demonstrates your readiness to ensure efficient, transparent communication by following up with the necessary parties. By showing initiative, you can win over managers' respect and qualify for promotions.
Abilities To Listen
When speaking with customers, the capacity to listen to others demonstrates your focus. Employers can send you to project briefings with confidence because this can enhance the information flow during a conversation. 
This ability involves writing down all facts clearly and posing queries to shed light on situations and find solutions.
Problem-Solving 
Your skill in preserving a positive work environment is best demonstrated by the speed with which you solve problems at work. 
Being inventive while solving issues demonstrates your ability to support logical reasoning. If you can present a solid example of this talent, employers might give your application more weight.
Creativity
Creative people are needed for a variety of jobs, including writing scripts, taking photos, and producing artistic projects. 
Employees with the ability to come up with management or supply chain solutions are frequently needed for positions that are not directly tied to the creative industry. 
Hiring managers may put you in circumstances where you must choose the most prudent and practical course of action in order to assess your inventiveness.
Multitasking
If you are seeking for a managerial position, multitasking abilities can improve your chances of landing a job. 
Your capacity to manage numerous projects at once might demonstrate your leadership abilities. Multitaskers typically have stronger communication and relationship-building skills, which can lead to greater work possibilities.
Resilience
Mention how you persevere in trying circumstances and how you put time and effort into coming up with smart answers. Including this skill in your CV shows how persistent you are. 
You might give instances from your time working for previous firms where your resiliency allowed you to overcome an unforeseen hurdle.
Knowledge Of Project Management Software
This ability can assist you in keeping an eye on your team's actions and suggesting alternate strategies for improving product quality. 
You can cite an instance when your adept project management led to quicker client acceptance and employee satisfaction. You can increase profits, cut costs, and manage corporate resources wisely with the aid of this talent.
Name: John Doe
Contact Information:
Email: johndoe@email.com
Phone: (123) 456-7890
Objective: 
To obtain a challenging position in the field of marketing where I can utilize my creative skills and strong analytical abilities to drive business growth.
Education:
Bachelor of Science in Marketing, XYZ University (Graduated: May 2023)
GPA: 3.8/4.0
Relevant coursework: Marketing Research, Advertising and Promotion, Consumer Behavior
Skills:
>Proficient in Microsoft Office Suite and Google Analytics
>Experience with Adobe Creative Suite and HubSpot CRM
>Strong analytical and problem-solving skills
>Excellent communication and interpersonal abilities
Experience:
Marketing Intern, ABC Company (June 2020 - August 2020)
>Assisted in the development and execution of social media marketing campaigns
>Conducted market research and analyzed data to identify target audience
>Collaborated with team members to create engaging content for website and social media channels
Strengths:
>Creative problem solver with a proven track record of developing effective marketing campaigns
>Strong analytical skills with experience in conducting market research and analyzing data
>Excellent communication and interpersonal abilities with a passion for collaborating with others
In this example, the "Strengths" section is included after the "Experience" section. By including a specific section for strengths, the candidate can highlight their most valuable skills and abilities in a clear and concise manner. 
This section is a great way to showcase what sets the candidate apart from other candidates and demonstrate why they are the best fit for the position.
By listing your core strengths, you may inform potential employers about your skill set and how you might benefit their business. 
Include both soft and hard talents in your resume because doing so will help convince a potential employer of your professionalism and highlight abilities that will help you perform well in the role. 
Adding skills that fit the job description's requirements could make a hiring manager decide to schedule an interview with you. Moreover, including your strengths in your resume can help you align your qualifications with the job requirements. 
By highlighting your relevant strengths, you can demonstrate to potential employers that you have the necessary skills and abilities to perform the job successfully. 
This can also help employers see how you can add value to the organization and why you are the best fit for the position.
By using HyreSnap resume maker, you can create stunning resumes within 10 minutes. 
You can also match the resume with required job description by utilizing automated AI keyword suggestion feature. After making the resume, you can check resume score and then follow the AI suggestions to improve your resume score. 
You can use all of these suggestions to frame an effective strength section on your resume. However, if you're having trouble, you may write your resume in 2023 with the HyreSnap AI Resume Builder.
Additionally, you can contact our specialists at contact@hyresnap.com with any questions you may have regarding your career. We owe it to you to assist you in building a successful career in this period of intense competition.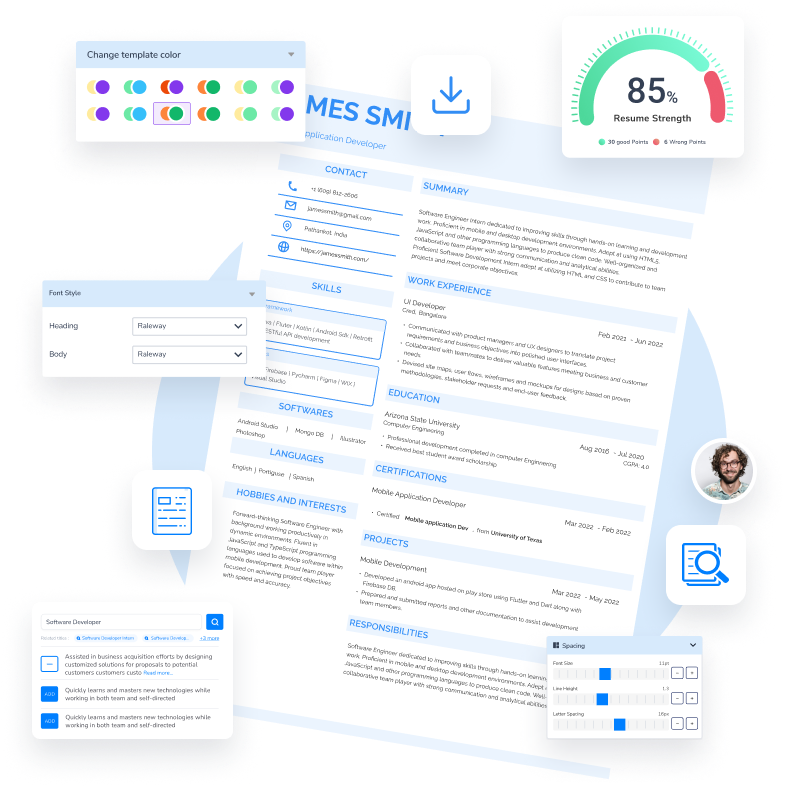 Build your resume in 10 minutes
Elevate your interview chances with our Modern Resume Templates that follows the exact 'Resume Rules' that employers look for.
Try Now for Free!
Build Your Resume
Excellent
4.8
out of 5 on
TrustPilot