TOP 20+ Strength In Resume: Complete Guide On How To Write In 2023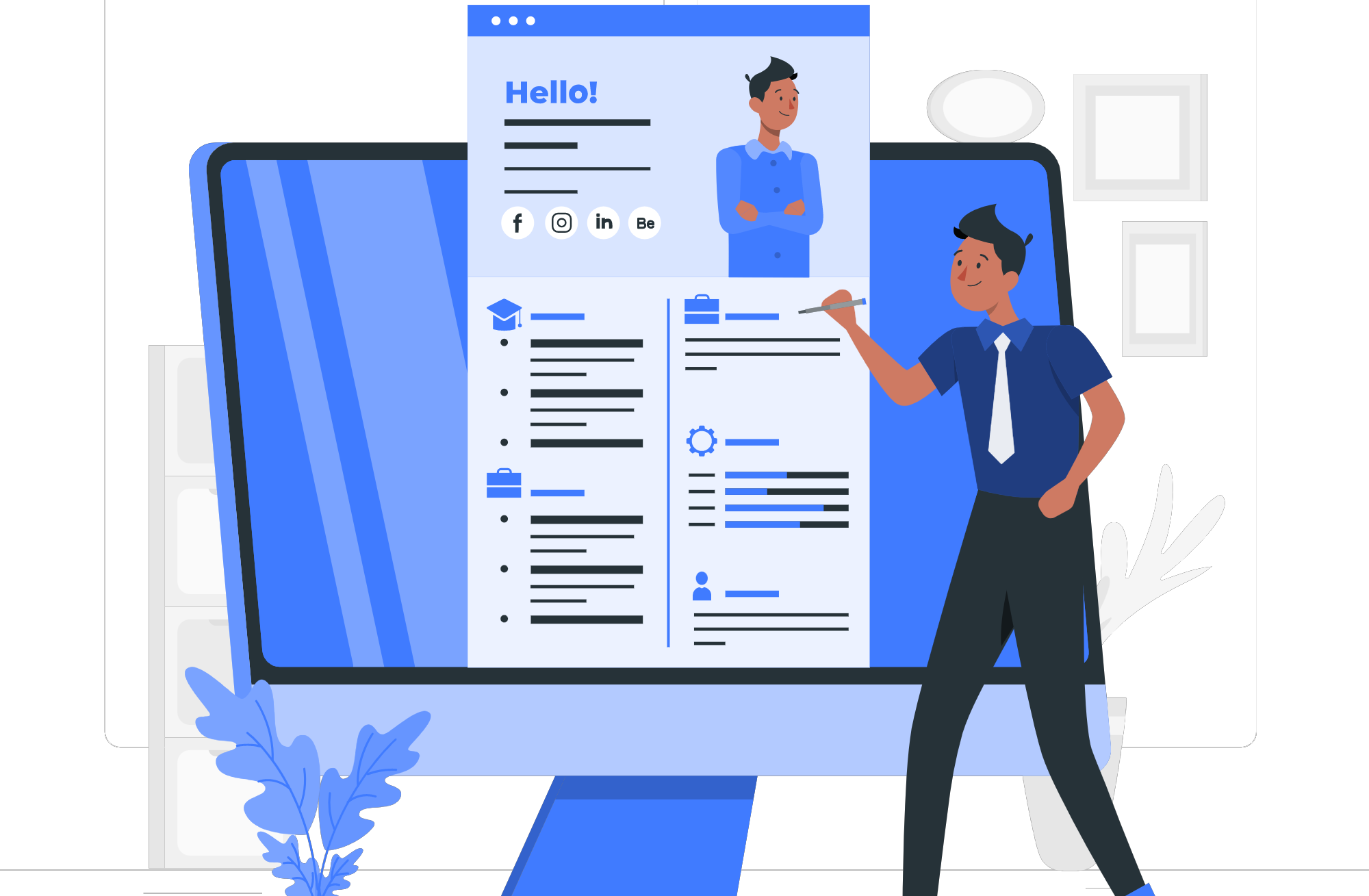 Writing or mentioning strength in resume make a difference in your CV. It gives information to the recruiter that how well you are fit for the job position. 
Therefore, you must mention your strengths to convince the HR, within your CV as a separate section, and make your resume more professional.
In today's competitive job market, having a well-crafted and polished resume is essential to stand out from the crowd. 
Research conducted by Statista found that recruiters spend an average of just 7.4 seconds scanning a resume before deciding whether to move forward with a candidate. 
Additionally, a CareerBuilder survey discovered that 58% of employers have seen resumes with typos, and more than half said that a single typo is enough to disqualify a candidate from consideration. 
These statistics show that job seekers have only a brief moment to capture the attention of potential employers with their resumes. 
In fact, the same CareerBuilder survey revealed that 17% of employers spend 30 seconds or less reviewing a resume, and 68% spend less than two minutes. 
All of these statistics demonstrate the critical importance of having a well-crafted and error-free resume, as well as a professional online presence. 
With so many candidates vying for the same positions, it's essential to make a strong and positive first impression with potential employers.
Your resume is the first impression you make on a potential employer. It's the document that tells them about your skills, experience, and qualifications, and it's the key to getting your foot in the door for an interview. 
One important element of a strong resume is highlighting your strengths effectively.
You might be wondering at this point, "How do you write strengths in resume?" Do not worry; we are here to address any of your questions regarding strengths in resume, including:
What Is Strength In Resume?

Why Strength Is Important In Resume?

How To Include Strengths In A Resume?

How To Showcase Your Strengths In Your Resume?
Also Read:
Strength In Resume For Fresher
Strength and weakness in resume
The skills and qualities that help you flourish at your job are your resume's strengths. These are frequently skills that enable you to go above and beyond. 
Because they are a natural part of who you are, sometimes they are even unique abilities you may not be aware of. 
Keep in mind that your personal values are directly tied to your strengths to aid in identifying them.
Highlighting your strengths in your resume is critical because it allows you to stand out from other candidates and showcase what makes you uniquely qualified for the position. 
When potential employers receive dozens or even hundreds of resumes for a single job opening, they may only have a few seconds to scan each one. Therefore, it's crucial to make a strong and immediate impression by showcasing your strengths.
By highlighting your strengths, you're demonstrating to potential employers that you have the skills and experience they're looking for. This can make them more likely to consider you for the position and potentially invite you for an interview.
Depending on the needs of the firm, you should place different qualities throughout your resume. How should it be done correctly? Just carry out these actions.
Here are some tips on how to showcase your strengths in your resume:
Before you can highlight your strengths, you need to know what they are. Take some time to reflect on your skills and experiences. What are you good at? What have you achieved in your career so far? 
What feedback have you received from others about your work? Once you have a list of your strengths, you can begin to incorporate them into your resume.
Every job is different, and so every resume should be tailored to the job you're applying for. Take the time to read the job description carefully and make note of the skills and experience that are required. Then, highlight your strengths that align with those requirements.
When describing your experience and accomplishments, use strong action verbs that convey a sense of accomplishment and leadership. Examples include "managed," "achieved," "created," "improved," "solved," and "led." These words help to convey your strengths in a more powerful way.
One of the best ways to showcase your strengths is by quantifying your achievements. Use numbers, percentages, and other metrics to show the impact you've had in your previous roles. For example, instead of saying "managed a team of employees," say "managed a team of 10 employees and increased productivity by 25%."
Your resume should be no longer than two pages, so it's important to be concise in your descriptions of your strengths. Use bullet points to make your resume easy to read, and keep your language clear and straightforward.
In addition to your technical skills, it's important to highlight your soft skills. These are the personal attributes that make you a valuable employee, such as communication skills, problem-solving abilities, and leadership skills. Make sure to highlight these skills in your resume as well.
Finally, make sure to proofread your resume carefully. Typos and grammatical errors can detract from your strengths, so take the time to review your resume for accuracy and clarity.
When crafting a resume, it's important to showcase your strengths and accomplishments in a way that catches the attention of potential employers. Here are some examples of strengths that you could highlight in your resume:
This is an essential skill for almost any job, and it's one that many employers look for when reviewing resumes. For example, you could highlight your experience in public speaking, writing reports, or collaborating with team members on complex projects.
If you've held leadership positions in the past, or have experience managing teams, this is a valuable strength to highlight. Employers want to see that you can motivate and guide others towards achieving a common goal.
If you have experience in data analysis or problem-solving, this is a valuable strength to highlight. Employers want to see that you can make informed decisions based on data and that you can identify patterns or trends that others may miss.
Depending on the job you're applying for, highlighting your technical skills can be a great way to stand out. This could include experience with specific software programs, programming languages, or other technical tools.
Employers want to see that you can adapt to new situations and challenges as they arise. Highlighting your ability to be flexible and learn quickly can be a valuable strength to showcase.
Being a team player means that you can work well with others, share ideas, and contribute to achieving common organisational goals.
With strong time management skills, you can prioritize tasks, meet deadlines, and work efficiently to maximize productivity.
Your attention to detail ensures that you produce accurate and high-quality work, and catch mistakes that others might miss.
Your ability to solve complex problems is an essential skill that can help you overcome obstacles and achieve your goals.
Your creativity can bring fresh ideas and perspectives to the table, leading to innovative solutions and successful outcomes.
Your ability to think critically enables you to analyze information, evaluate options, and make informed decisions.
Your emotional intelligence allows you to understand and manage your own emotions, as well as those of others, leading to more effective communication and collaboration.
Your strategic thinking skills enable you to anticipate and plan for the future, identifying opportunities and potential challenges in advance.
Your flexibility allows you to adapt to changing circumstances and take on new responsibilities as needed.
Your ability to multitask allows you to handle multiple projects and tasks simultaneously, maximizing your productivity and efficiency.
Your resourcefulness enables you to find creative solutions to problems, even when resources are limited.
Your positive attitude can help you overcome challenges, build relationships with others, and create a positive work environment.
By highlighting your strengths and accomplishments in your resume, you can make a strong first impression with potential employers and increase your chances of landing an interview.
You can add strengths to your resume by following the tips above. However, building a technically strong resume still remains a difficult process.
To ease your resume building, you can use HyreSnap Resume Builder. It is an Artificial Intelligence-based platform that can craft impressive resumes without any effort.
All of these tips will help you frame an impactful strength section in your resume. Still, if you are finding it difficult, you can use HyreSnap AI Resume Builder to write your resume in 2023.
Moreover, you can also consult your every career-related query with our experts at contact@hyresnap.com. We will be obliged to help you frame a prosperous career in highly competitive era.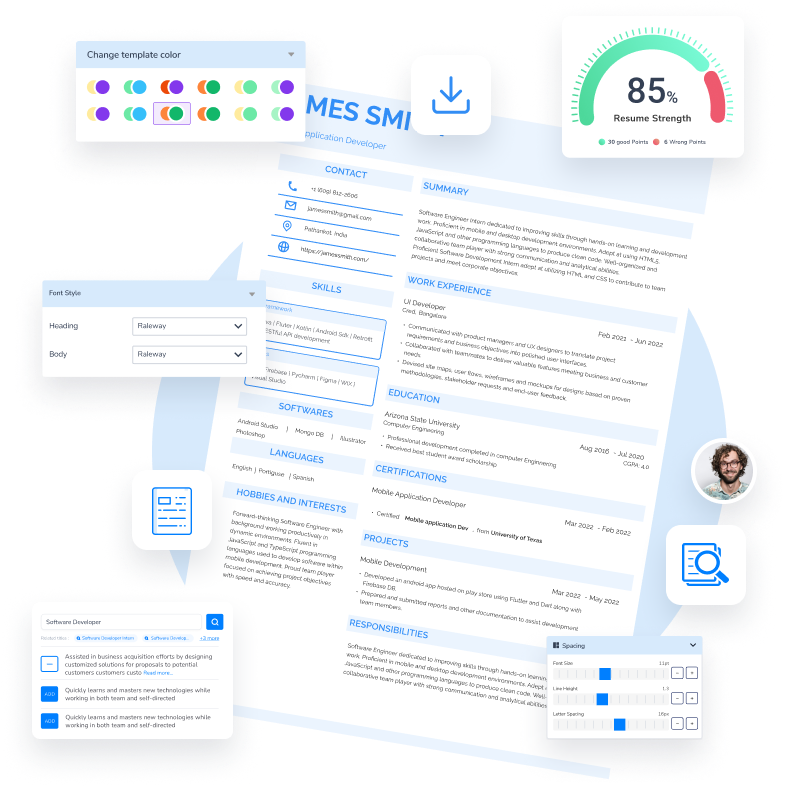 Build your resume in 10 minutes
Elevate your interview chances with our Modern Resume Templates that follows the exact 'Resume Rules' that employers look for.
Try Now for Free!
Build Your Resume
Excellent
4.8
out of 5 on
TrustPilot