Resume Vs. C.V: Know The Exact Difference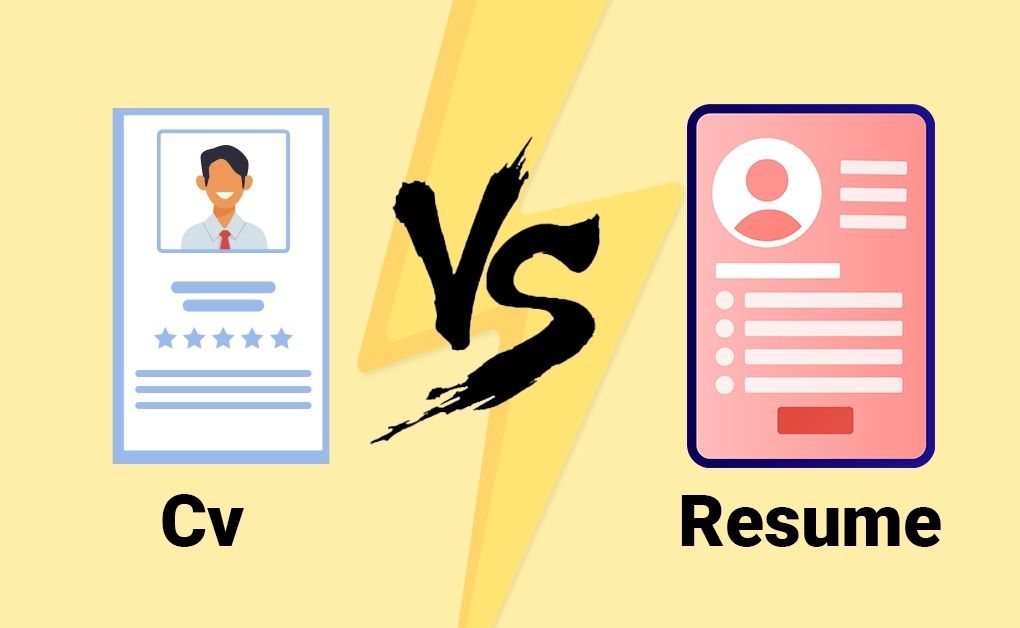 Curriculum Vitae (CV) comes from the Latin word for "life course." On the other hand, "summary" in French is "resume." 
You will need to make both a resume and a curriculum vitae (CV) if you want to work in both academia and the private or public sector.
A resume and CV are both documents used to showcase your skills and experience, but there are some key differences between the two. 
A resume is typically one page long and focuses on your work experience, while a CV is typically three pages long or more and includes information about your education, research experience, publications, awards, etc. 
A curriculum vitae, or CV, includes more information than your typical resume, including details of your education and academic achievements, research experience, publications, awards, grants, fellowships, and more. 
CVs are used when applying for academic positions (research-based roles), postdoctoral fellowships, scientific research funding opportunities, or teaching positions. 
The resume is tailored to the specific job you are applying to, whereas the CV is a comprehensive overview. You mention only relevant keywords, skills and accomplishments in your resume.
Whereas in your CV, you list your education and work experience in reverse chronological order, with details about each position you've held. 
The purpose of a CV is to provide potential employers with an overview of your academic and professional achievements. A resume is designed to show prospective employers that you are qualified for the job for which you are applying.
So, to summaries, the three key differences between a resume and a CV are-
(1) A resume is one page (max. two) whereas the CV is longer, upto 2-4 pages
(2) A resume is used for job hunting in all industries, the CV is used for jobs and admissions in Academia
(3) The resume is tailored to the specific job you are applying to, whereas the CV is a comprehensive overview.
In the European Union, both terms mean the same thing.
What should a resume have on it?
The length of the CV varies because it shows a full history of your academic credentials. A resume, on the other hand, gives a clear picture of your skills and qualifications for a specific job. Its length is usually shorter and depends on how many years of experience you have (generally 1-2 pages).
People who want to get fellowships, grants, postdoctoral positions, teaching/research jobs at colleges or universities, or high-level research jobs in business use CVs. Usually, graduate school applications ask for a CV, but in general, they want a resume that lists publications and research projects.
In many European countries, the word "CV" is used to refer to all documents needed to apply for a job, like a resume. CV and resume are sometimes used the same way in the United States and Canada. If you don't know what kind of document to send, it's best to ask for more information.
Include your name, contact information, education, skills, and work experience in your curriculum vitae.
In addition to the basics, a CV includes research and teaching experience, publications, grants and fellowships, professional associations and licences, awards, and other information that is relevant to the job you are applying for.
Choose the format that works best for you. Your choice of resume format, such as chronological, functional, or a mix of the two, will depend on your industry, your experience, and the job you want. 
Write for people and for robots. Your resume needs to get past the applicant tracking system and catch the attention of the person on the other end. These tips for writing a resume will help you make a document that both software and the Human Resources department of the company will like.
Know what to put in and how to put it together. Pick a format that works. Make sure that the format of your curriculum vitae fits the job for which you are applying. For example, if you are applying for a fellowship, you won't need to include the personal information that may be on an international CV.
A curriculum vitae, or cv, is a document with several pages that lists all of a person's jobs, education, achievements, presentations, honours and awards, research, and other accomplishments.
A curriculum vitae, or CV, is used to apply to graduate school, Ph.D. programmes, and academic jobs.
In Latin, the word for "curriculum vitae" is "Course of life." The CV does what it says it will.
The most common format for a CV is chronological, which starts with your most recent job and lists all of your other jobs.
Functional CV CV, which is sometimes called a "skills-based CV," is meant to highlight your skills and professional experience instead of your employment history. If you haven't worked before, if there are gaps in your work history, or if you want to change careers, a functional CV might be a good choice.
Combination C.V is a mix of a functional CV and a chronological CV. On a combined CV, you can show off your skills and list your jobs in order.
Now that we know how a C.V. is different from a resume, the next challenge is, how do I write a 'good' resume or C.V?
Also Read: Internships Resume for Freshers
Don't worry, HyreSnap is here for you! Our A.I Engine extracts the keywords from the job description and automatically includes them in your resume within minutes. 
Not only that, it helps you present your skills and accomplishments in an optimal manner that matches the job description. We also provide you with a job search option where you can easily find jobs that match your resume in any city of your choice. 
Our resume formats are ATS friendly and approved by more than 40 HR experts. We make your resume-building process easy and efficient.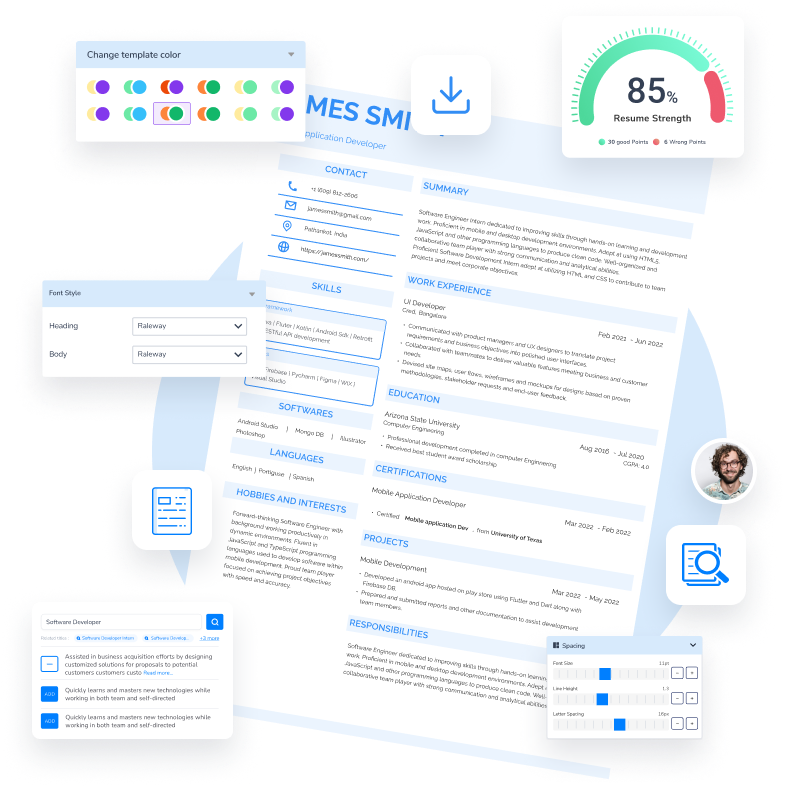 Build your resume in 10 minutes
Elevate your interview chances with our Modern Resume Templates that follows the exact 'Resume Rules' that employers look for.
Try Now for Free!
Build Your Resume
Excellent
4.8
out of 5 on
TrustPilot