Resume For Software Tester Fresher: Complete Guide For 2023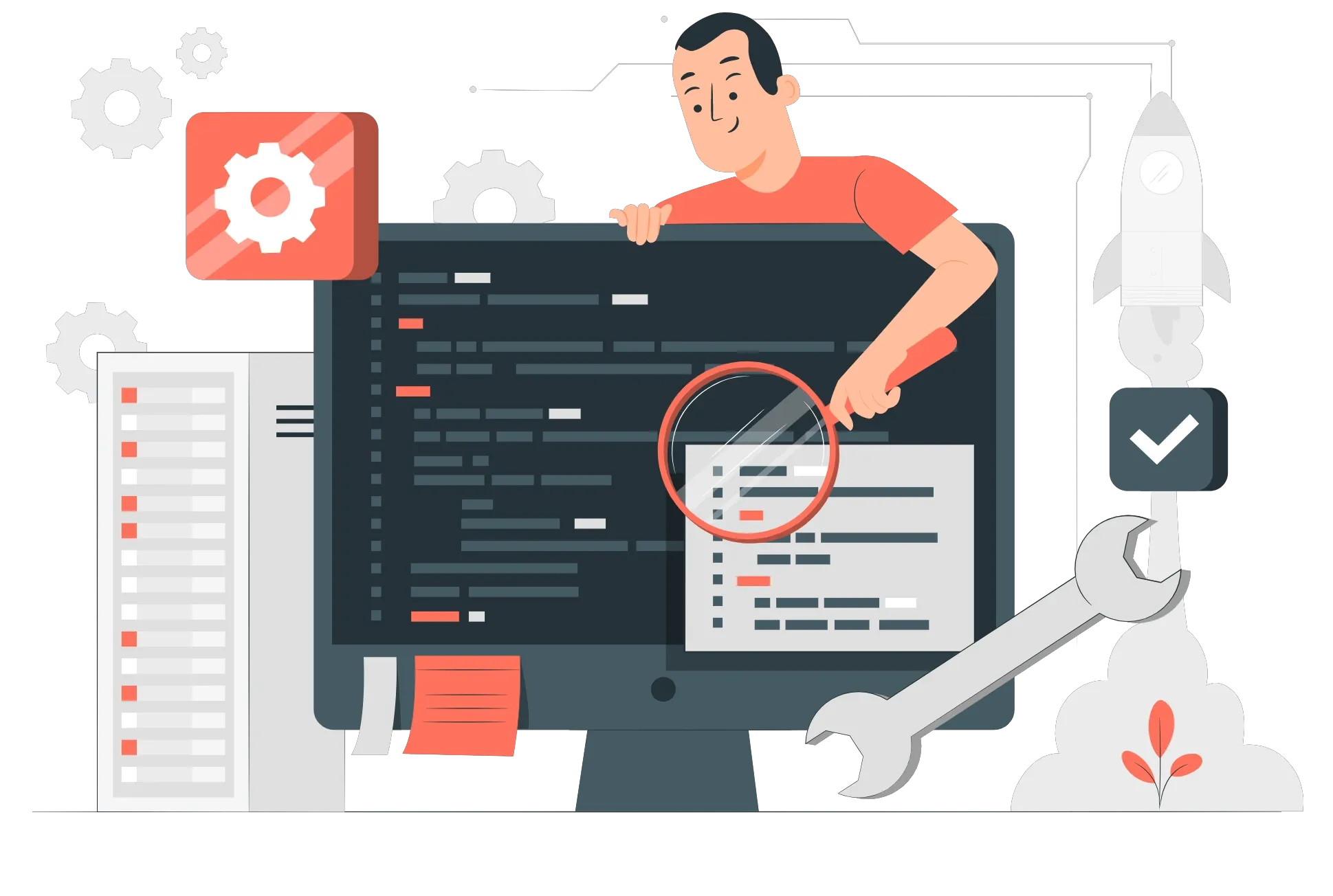 Software testing is an important part of the software development life cycle, and the demand for skilled software testers in India has been on the rise. 
According to a report by Naukri.com, the demand for software testers in India has increased by 18% in the first quarter of 2023, compared to the same period in 2022. 
The average salary for a software tester in India is around INR 5,50,000 per year, according to PayScale.com. 
The IT and software services industry, e-commerce, banking and financial services, and healthcare are some of the popular industries for software testing / QA jobs in India. 
With the growing demand for software testing professionals in the country, it presents a promising career option for those interested in this field.
Hence, with such a vast demand for software tester, you need to get through the first step of hiring process, which is getting shortlisted by top recruiters. 
For this process, you need a stunning professional resume, which is ATS (Application tracking System) friendly and gets shortlisted by HR.
It can be dauting in the beginning to make resume oneself, hence HyreSnap Resume Builder is here to help you. 
Its Powerful AI engine For Resume creates a perfect job winning CV with relevant keywords and matches with given job description and cracks the ATS level.
Read further to know more insights on making a resume for software tester and we will cover everything as mentioned below:
Who Is Software Tester?
How To Become A Software Tester?
How To Make Resume For Software Tester Fresher?
Resume Summary for software tester?
How To Become A Software Tester?
Also Read:
Resume For Application Developer
Resume For Java Developer Fresher
A software tester is a professional who tests software products to ensure they meet the specified requirements and function correctly. 
The job of a software tester is to identify any defects, errors, or bugs in the software product before it is released to the end-users. 
Software testers work closely with developers and other stakeholders in the software development process to create and execute test plans and test cases. 
They use various testing techniques such as functional testing, regression testing, performance testing, and user acceptance testing to ensure the quality of the software product. 
Making a resume as a software tester fresher  / QA fresher can be challenging, but here are some tips to help you create an effective resume:
Start with a strong objective or summary statement: This is the first thing the recruiter will read, so make sure it grabs their attention. Include your career goals and any skills or experiences that make you a good fit for the job.
Highlight your education: List your education details such as degree, institution, and any relevant courses or certifications you have completed.
Emphasize your skills: Make a list of skills that you have acquired through your education or any internships you may have done, such as software testing concepts, test methodologies, bug tracking tools, and programming languages.
Include any relevant projects or experiences: If you have completed any projects or have relevant experience, mention it in your resume. You can include details like the project title, your role, and the tools and technologies used.
Provide examples of your achievements: Mention any notable achievements or awards you have received, such as completing a project on time or discovering a critical bug.
Keep it concise and well-organized: Keep your resume to one page if possible and organize the information in a clear and easy-to-read format.
Proofread: Make sure to proofread your resume for any spelling or grammatical errors, and have someone else review it as well.
By following these tips, you can create a professional and effective resume that showcases your skills and experiences as a software tester fresher.
A resume summary is an essential element of any job application as it provides a brief overview of a candidate's qualifications, skills, and experiences. 
This section is usually positioned at the top of the resume, making it the first thing recruiters and hiring managers see.
Here are a few examples of resume summaries for software tester fresher:
Certification In Software Testing 
Here are just a few examples of the many certification courses available for software testers. It is always a good idea to research the different options and choose the ones that are most relevant to your career goals and interests.
To become a software tester, you typically need a combination of education, technical skills, and practical experience. Here are the steps you can follow to become a software tester:
Get a degree or certification
While a degree is not always required, having a bachelor's degree in computer science, software engineering, or a related field can be beneficial. 
You can also obtain certifications such as ISTQB (International Software Testing Qualifications Board) to demonstrate your expertise in software testing.
Learn software testing concepts and techniques
Familiarize yourself with software testing concepts and techniques such as functional testing, regression testing, performance testing, and test automation. There are many online resources and courses available to help you learn these skills.
Gain practical experience
Apply for internships or entry-level positions to gain practical experience in software testing. This will help you build your skills and gain exposure to the software development life cycle.
Familiarize yourself with testing tools
Learn how to use testing tools such as JIRA, Selenium, and Appium, which are commonly used in software testing.
Develop soft skills
Software testers need to have excellent communication skills, attention to detail, and the ability to work well in a team. Develop these skills through practice and training.
Stay updated with industry trends
Stay up-to-date with the latest trends and technologies in software testing to ensure you have the skills and knowledge required to excel in your career.
By following these steps, you can build the skills and experience necessary to become a successful software tester.
Employers give close attention to your resume. Hence its is vital to make professional job winning resume. 
HyreSnap Resume Builder will ease your process of job hunting by making a great stunning resume that will match with job description.
If necessary, you can create your complete resume utilizing the HyreSnap online resume builder. With the help of an AI-powered resume-building tool, you can quickly produce resumes that will get you interviews.
For any career-related guidance, you can also email our career consultants at contact@hyresnap.com. At HyreSnap, we create visually attractive resumes that land interviews in only 10 minutes, offering unwavering assistance up until you land your ideal job.
#resume for software testing freshers, #manual testing resume for freshers,  #fresher resume for testing, #manual tester resume for fresher, #software tester resume sample for freshers, #entry level software testing resume for fresher, software testing resume for fresher doc, #qa fresher resume,  #qa resume for freshers, #entry level software testing resume for fresher, #software tester resume for freshers examples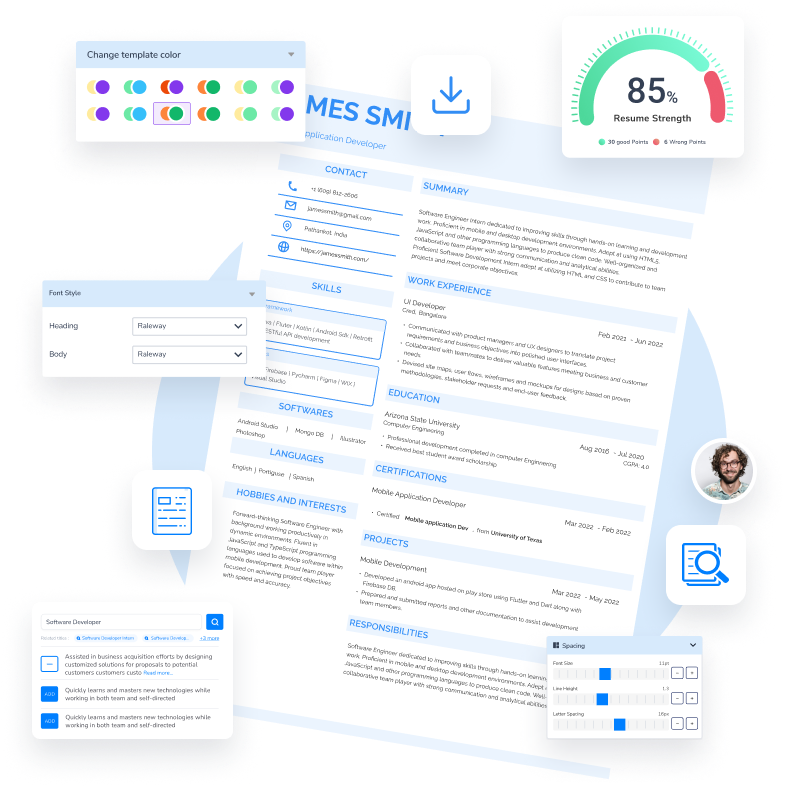 Build your resume in 10 minutes
Elevate your interview chances with our Modern Resume Templates that follows the exact 'Resume Rules' that employers look for.
Try Now for Free!
Build Your Resume
Excellent
4.8
out of 5 on
TrustPilot