Resume For QA Engineer: Tips With Examples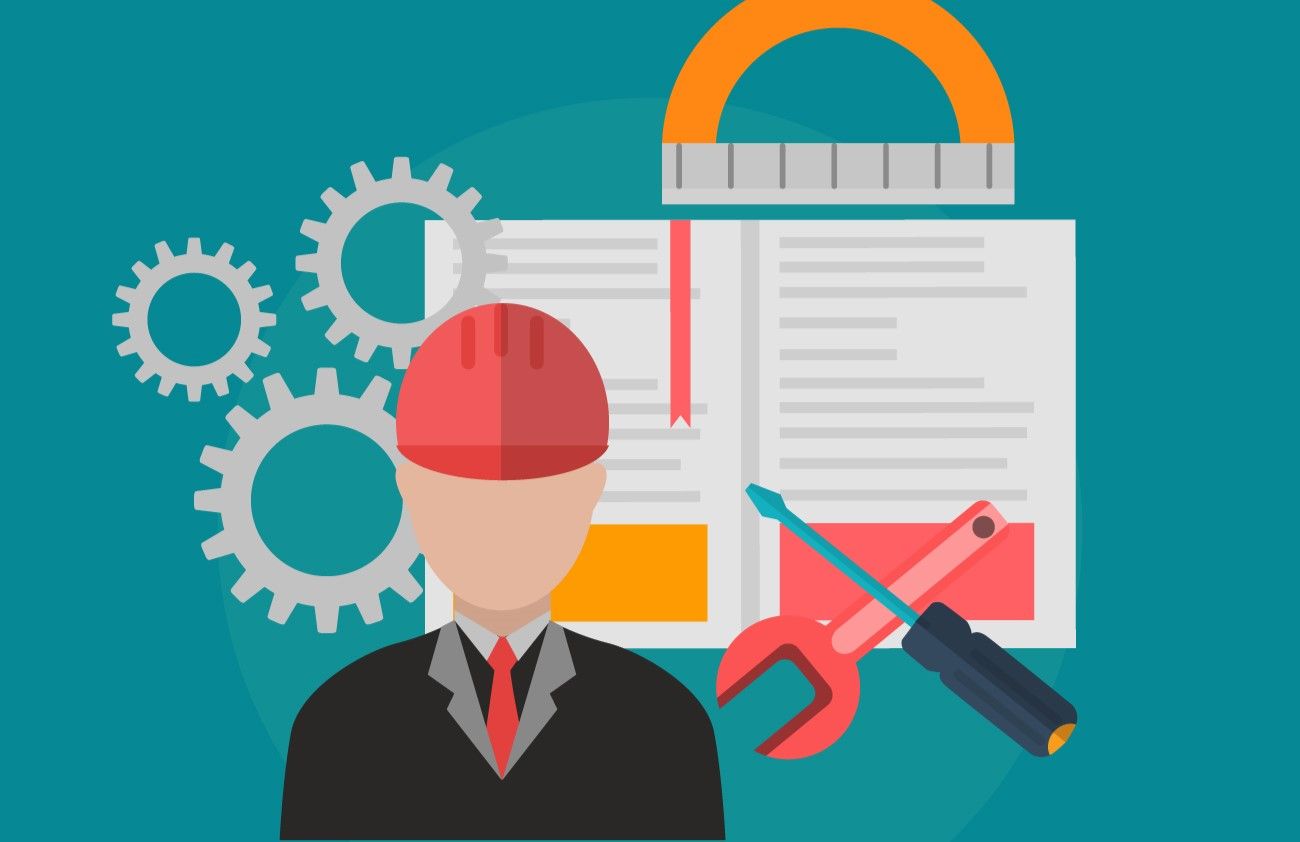 How to make a resume for QA engineer?
India's thriving IT industry, comprising numerous software development companies and technology startups, generates a strong demand for skilled QA Engineers. 
These professionals are instrumental in preventing costly errors, improving customer satisfaction, and enhancing the overall software development process.
As India undergoes digital transformation across various sectors, including e-commerce, banking, healthcare, and more, the need for robust and reliable software systems becomes paramount. 
QA Engineers are responsible for verifying the functionality, security, and performance of these systems, ensuring they meet the highest quality standards.
So, if you want to start your career as a QA engineer, then the first step to do is to have a stunning job-winning resume. At HyreSnap you will get 100s of free templates of resumes that are ATS (Application Tracking System) friendly and help you to get shortlisted easily. So make your impressive resume today!
In this blog, we will cover all aspects related to QA engineer, along with following queries:
Who Is QA Engineer?

What To Put On Resume For QA Engineer?

QA Engineer Resume Format

QA Engineer Resume Summary Examples?

What Are Skills Required For QA Engineer?
Also Read:
Resume For Business Analyst Jobs
A QA (Quality Assurance) Engineer, also known as a software tester or quality analyst, is a professional responsible for ensuring the quality and reliability of software products. 
Their primary role is to design and execute test plans, identify and report defects, and collaborate with development teams to ensure the software meets the desired quality standards.
QA Engineers play a critical role in the software development life cycle by performing various testing activities, including functional testing, performance testing, usability testing, and regression testing. 
They analyze requirements, create test cases, execute tests, and document the results to provide feedback to the development team.
In addition to testing, QA Engineers may also be involved in other quality-related activities such as reviewing specifications, participating in code reviews, and assisting in the continuous improvement of development processes. 
They often use a variety of testing tools and techniques to streamline their testing efforts and ensure efficient and effective quality assurance.
When creating a resume for a QA Engineer position, it's important to highlight your skills, experience, and achievements relevant to the field. Here are some key elements to include:
Contact Information
Begin your resume with your full name, phone number, email address, and optionally, your LinkedIn profile or portfolio website.
Summary/Objective Statement
Write a concise statement highlighting your experience, skills, and career goals as a QA Engineer. Tailor it to match the specific job you're applying for.
Skills
List your technical skills and tools that are relevant to QA engineering. This may include testing methodologies, programming languages, test automation frameworks, bug tracking systems, and any other tools or technologies you are proficient in.
Professional Experience
Provide a detailed list of your work experience, starting with your most recent job. Include the company name, job title, employment dates, and a brief description of your responsibilities and achievements. Focus on your QA-related tasks such as test planning, test execution, defect tracking, and collaborating with development teams.
Achievements and Projects
Highlight any significant accomplishments or projects related to QA engineering. For example, if you implemented an automated testing framework or improved testing processes, provide specific details and quantify the impact, such as reduced testing time or improved software quality.
Education
Include your educational background, such as your degree, university name, and graduation year. If you have completed any relevant certifications or courses, mention them as well.
Additional Sections
Depending on your experience and accomplishments, you may include additional sections such as professional certifications, relevant coursework, technical publications, or any QA-related volunteer work or community involvement.
 Keywords and Terminology
Tailor your resume to match the job description by incorporating relevant keywords and terminology used in the QA field. This will help your resume pass through applicant tracking systems (ATS) and catch the attention of hiring managers.
References
It's generally not necessary to include references on your resume. Instead, mention that references are available upon request.
Remember to keep your resume well-organized, concise, and easy to read. Use bullet points to highlight key information and make sure to proofread for any grammatical or spelling errors.
[Your Name]
[Address]
[City, State, ZIP Code]
[Phone Number]
[Email Address]
Objective:
Highly skilled QA Engineer with [X] years of experience in software testing and quality assurance. Strong knowledge of testing methodologies, tools, and processes. Seeking a challenging position in a reputable organization to utilize my skills and contribute to the success of the software development lifecycle.
Summary:
A detail-oriented and results-driven QA Engineer with a proven track record of delivering high-quality software products. Proficient in test planning, test case design, test execution, and defect tracking. Excellent analytical and problem-solving skills with a strong ability to identify and resolve software defects. Able to work collaboratively in cross-functional teams and ensure the delivery of reliable software solutions.
Skills:
Test planning, test case design, and execution
Manual and automated testing
Defect tracking and management
Test documentation and reporting
Testing methodologies (e.g., black box, white box, regression, functional, performance)
Test management tools (e.g., JIRA, TestRail)
Programming languages (e.g., Java, Python)
Automation frameworks (e.g., Selenium, Appium)
Continuous integration and delivery (CI/CD) tools (e.g., Jenkins, GitLab)
Agile development methodologies (Scrum, Kanban)
Work Experience:
[Company Name], [City, State]
QA Engineer, [Start Date] - [End Date]
Collaborated with cross-functional teams to develop comprehensive test plans and test cases for new product features and enhancements.
Executed manual and automated tests to verify the functionality, performance, and reliability of software applications.
Identified, logged, and tracked defects using defect tracking systems, and collaborated with development teams to resolve issues.
Participated in daily stand-up meetings, sprint planning, and retrospective meetings to provide testing updates and insights.
Conducted regression testing to ensure the stability of software releases and verify the resolution of reported issues.
Developed and maintained test documentation, including test cases, test scripts, and test reports.
Worked closely with product owners and stakeholders to understand requirements and provide input on usability and quality aspects.
Education:
[Bachelor's/Master's] Degree in [Computer Science/Software Engineering/Information Technology]
[University Name], [City, State]
[Year of Graduation]
Certifications:
    [Certification Name], [Certifying Body], [Year]
    [Certification Name], [Certifying Body], [Year]
References:
Available upon request
Remember to customize the resume to highlight your own achievements, projects, and specific skills that are relevant to the QA Engineer position you are applying for.
A well-crafted resume summary should quickly capture the attention of the hiring manager and emphasize your unique value proposition as a QA engineer. 
It should showcase your expertise in testing methodologies, tools, and processes, as well as your ability to ensure the delivery of high-quality software solutions.
Here is list of QA engineer resume summary examples
To be a successful QA Engineer, you need a combination of technical skills, soft skills, and domain-specific knowledge. Here are some of the key skills required for a QA Engineer:
Testing Methodologies
Familiarity with different testing methodologies, such as black box testing, white box testing, regression testing, functional testing, performance testing, and usability testing.
Test Planning and Execution
Ability to create test plans, design test cases, and execute them effectively to ensure comprehensive test coverage.
Defect Tracking and Management 
Proficiency in using defect tracking tools, such as JIRA or Bugzilla, to log, track, and prioritize defects throughout the software development lifecycle.
Test Automation
Experience in developing and implementing test automation frameworks using tools like Selenium, Appium, or Cucumber to streamline the testing process and increase efficiency.
Programming Languages
Knowledge of programming languages like Java, Python, C#, or JavaScript, which allows QA Engineers to write and execute automated test scripts.
Test Documentation and Reporting
Strong documentation skills to create clear and concise test documentation, including test plans, test cases, and test reports. The ability to communicate test results effectively is crucial.
Debugging and Troubleshooting
Proficiency in debugging and troubleshooting software issues to identify the root cause of defects and work closely with developers to resolve them.
Analytical and Problem-Solving Skills
A strong analytical mindset and the ability to think critically and solve complex problems are essential for identifying potential issues and improving the quality of the software.
Communication and Collaboration
Effective communication skills to collaborate with cross-functional teams, including developers, project managers, and stakeholders, to ensure a shared understanding of requirements and deliver high-quality software.
Knowledge of QA Tools
Familiarity with a variety of QA tools, such as test management tools (e.g., TestRail, Zephyr), version control systems (e.g., Git), and continuous integration/continuous delivery (CI/CD) tools (e.g., Jenkins, Travis CI).
It's important to note that the specific skills required for a QA Engineer may vary depending on the industry, company, and the nature of the software being tested. Stay updated with the latest trends and technologies in the field of software testing to continuously enhance your skillset.
Even with thorough direction, creating a technically sound resume is challenging. Building a resume that will land you a job requires a lot of thought and effort.
However, using the HyreSnap Online Resume Builder will make the process easier. Here are some of the standout qualities of this AI-powered online resume builder:
To create an ATS-friendly resume, you can use the methods outlined above and the example provided. In order to cover everything you missed, we have included summarised the major takeaways from this guide:
Please feel free to contact us at info@hyresnap.com if you need any extra career-building advice. In order for you to land your next job in 2023, our professionals will assist you in any way they can.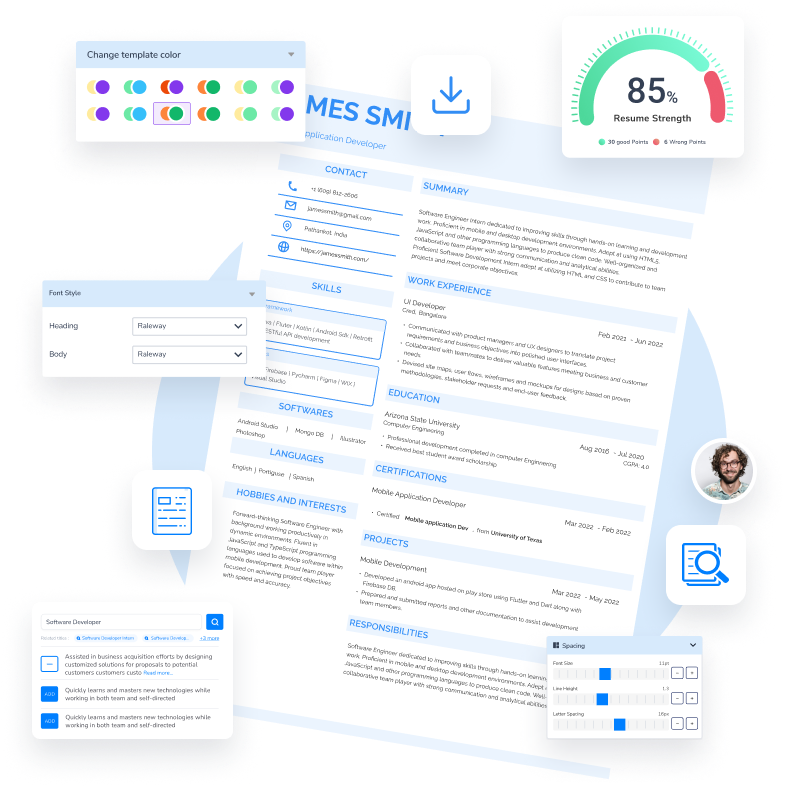 Build your resume in 10 minutes
Elevate your interview chances with our Modern Resume Templates that follows the exact 'Resume Rules' that employers look for.
Try Now for Free!
Build Your Resume
Excellent
4.8
out of 5 on
TrustPilot