Top 20+ Tips To Make Resume For Data Scientist in 2023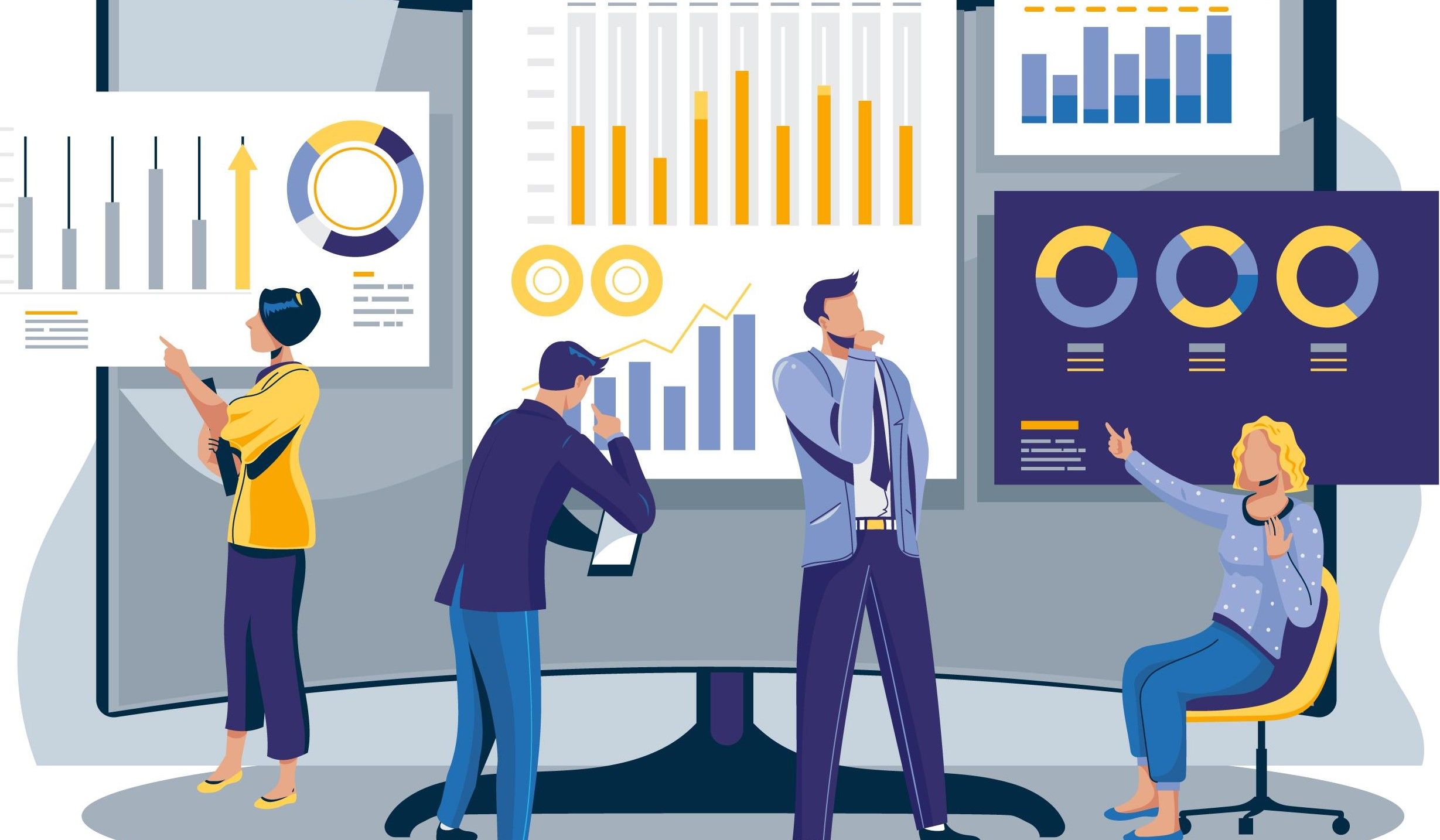 India's data science industry is rapidly growing and is expected to reach a value of $3.5 billion by 2025. 
The number of job openings in data science has increased by 400% since 2017, with Bangalore being the hub of data science in India. 
The average salary of a data scientist in India ranges from INR 10-15 lakhs per annum, but can go up to INR 30-40 lakhs for experienced professionals in top companies.
The word "data science" is broad and encompasses a range of disciplines, including statistical, analytical, mathematical, and visual knowledge. 
Developing a resume goal that highlights these skills for the business is essential when looking for data scientist roles. 
You may show that you have the skills necessary to meet the requirements for the position by include a clear and effective resume objective that highlights your abilities and experience.
HyreSnap Resume builder helps you craft a job winning resume in just 2 minutes. 
Its AI based platform guides through the necessary requirements and matches your resume with right job descriptions so that your resume is passed through ATS( Application Tracking System).
Do you feel making a resume for Data Scientist would be time consuming? Not really.
Have a look at the details given in this blog and we will address all your queiries including the following:
Importance of Resume
What Is Scope For Data Science In India?
Data Scientist Resume Objective
Data Scientist Resume Objective Example
Sample Data Scientist Resume Format
A  resume is an essential tool for showcasing your skills, experience, and qualifications in the field of technology. 
It is especially important for technical roles where specific technical skills and experience are required. 
A well-crafted technical resume can help you stand out from other applicants, demonstrate your expertise, and increase your chances of getting hired. 
It allows you to highlight your skills, experience, and education, as well as any projects or accomplishments that demonstrate your ability to solve problems and innovate. 
It is important to keep your professional resume up-to-date and tailored to each job application to ensure that it accurately reflects your qualifications and experience. 
Overall, a well-written resume can be the key to landing the job of your dreams in the competitive world of technology.
Data science has a bright future in India due to various factors. 
Firstly, the growth of big data due to the widespread use of smartphones and the internet has created a massive amount of data, which requires skilled data scientists to derive meaningful insights from it. 
Secondly, many industries are adopting artificial intelligence (AI) and machine learning (ML) to improve their operations, which requires the development and implementation of complex algorithms by data scientists. 
A data scientist resume objective is a statement that appears on your resume detailing your professional goals and what you hope to achieve in the role you're applying for. 
Additionally, it highlights your expertise in data science, analysis, or engineering. 
The resume objective can be an effective technique to get an employer's attention because employers receive many applications and frequently just examine each one for a few seconds. 
This area of your resume can also assist it get past the software used by many firms to screen resumes, known as an applicant tracking system (ATS).
Data Scientist Resume Objective Example
A well-crafted objective statement can quickly and effectively communicate your career objectives, highlight your relevant skills and experience, and demonstrate your value to the employer.
[Full Name]
[Address]
[Phone Number]
[Email]
[LinkedIn Profile URL]
Objective:
To secure a challenging position as a Data Scientist where I can utilize my technical and analytical skills to derive meaningful insights and drive business value.
Education:
Master of Science in Data Science, XYZ University, [Graduation Year]
Bachelor of Engineering in Computer Science, ABC University, [Graduation Year]
Technical Skills:
Programming Languages: Python, R, SQL, Java, C++, MATLAB
Machine Learning Libraries: Scikit-learn, Tensorflow, Keras, PyTorch
Big Data Technologies: Hadoop, Spark, Hive, Pig, MapReduce
Data Visualization Tools: Tableau, Power BI, Matplotlib, Seaborn, Plotly
Professional Experience:
[Current/Previous Job Title], [Current/Previous Company], [Employment Dates]
Analyze large datasets to identify patterns, trends, and insights using statistical modeling and machine learning algorithms.
Develop and implement data-driven solutions to solve business problems and optimize processes.
Collaborate with cross-functional teams to deliver actionable recommendations based on data insights.
Create and maintain predictive models and algorithms to forecast business performance and identify opportunities for growth.
Communicate findings and insights to non-technical stakeholders through data visualizations and presentations.
[Previous Job Title], [Previous Company], [Employment Dates]
Worked on data analysis projects using Python and R to support business decisions.
Conducted data cleaning, processing, and feature engineering to prepare data for analysis.
Developed and implemented predictive models using machine learning algorithms.
Conducted exploratory data analysis to identify key insights and trends.
Collaborated with cross-functional teams to implement data-driven solutions to business problems.
Certifications and Achievements:
[Certification Name], [Certifying Authority], [Year]
[Achievement Name], [Awarding Organization], [Year]
References:
Available upon request.
As a data scientist, your resume is one of the most important tools to showcase your skills, experience, and achievements to potential employers. 
A well-crafted resume can help you stand out from other applicants and increase your chances of landing the job you want. 
Here are some tips on how to create a resume that will make a strong impression on recruiters and hiring managers.
Tailor your resume to the job description
Read the job description carefully and tailor your resume to highlight the skills and experience that match the requirements of the job. Use keywords from the job description in your resume to make it more relevant to the role.
Highlight your technical skills
Data science requires a wide range of technical skills, so be sure to highlight your proficiency in programming languages, data analysis tools, and machine learning algorithms. 
Mention any specific projects or tools you have worked on to demonstrate your expertise.
Showcase your problem-solving abilities
Data scientists are problem solvers, so emphasize your ability to tackle complex problems and develop innovative solutions. Highlight your experience in data analysis and data visualization, and provide examples of how you have used these skills to solve real-world problems.
Highlight your education
Education is important in data science, so be sure to include your degree, major, and any relevant coursework or certifications. If you have completed any data science projects or participated in data science competitions, mention them in your resume.
Keep it concise and easy to read
Your resume should be easy to read and concise, so keep it to one or two pages. Use bullet points to highlight your achievements and make sure the formatting is consistent throughout the document.
Include relevant experience
If you have relevant work experience in data science, make sure to include it in your resume. If you are a recent graduate, highlight any internships or other experience that demonstrate your skills in data analysis and machine learning.
Proofread and edit
Before submitting your resume, proofread it carefully and edit any errors or typos. Ask a friend or mentor to review it as well to get feedback and make sure it is clear and easy to understand.
In this era of intense competition, building a strong resume data scientist jobs requires expert guidance. Even if you possess significant experience, crafting an effective resume can be a time-consuming process. 
However, there is an alternative - the HyreSnap Online Resume Builder. This free, AI-based platform can quickly create high-quality resumes with just a few clicks, saving you time and effort.
Additionally, you can get in touch with us directly at contact@hyresnap.com for extra career advice. Our career advisers will make every effort to assist you in developing a successful career for 2023.
Build your resume in 10 minutes
Elevate your interview chances with our Modern Resume Templates that follows the exact 'Resume Rules' that employers look for.
Try Now for Free!
Build Your Resume
Excellent
4.8
out of 5 on
TrustPilot