Making a Stunning Resume For HR: Top Tips and Trick In 2023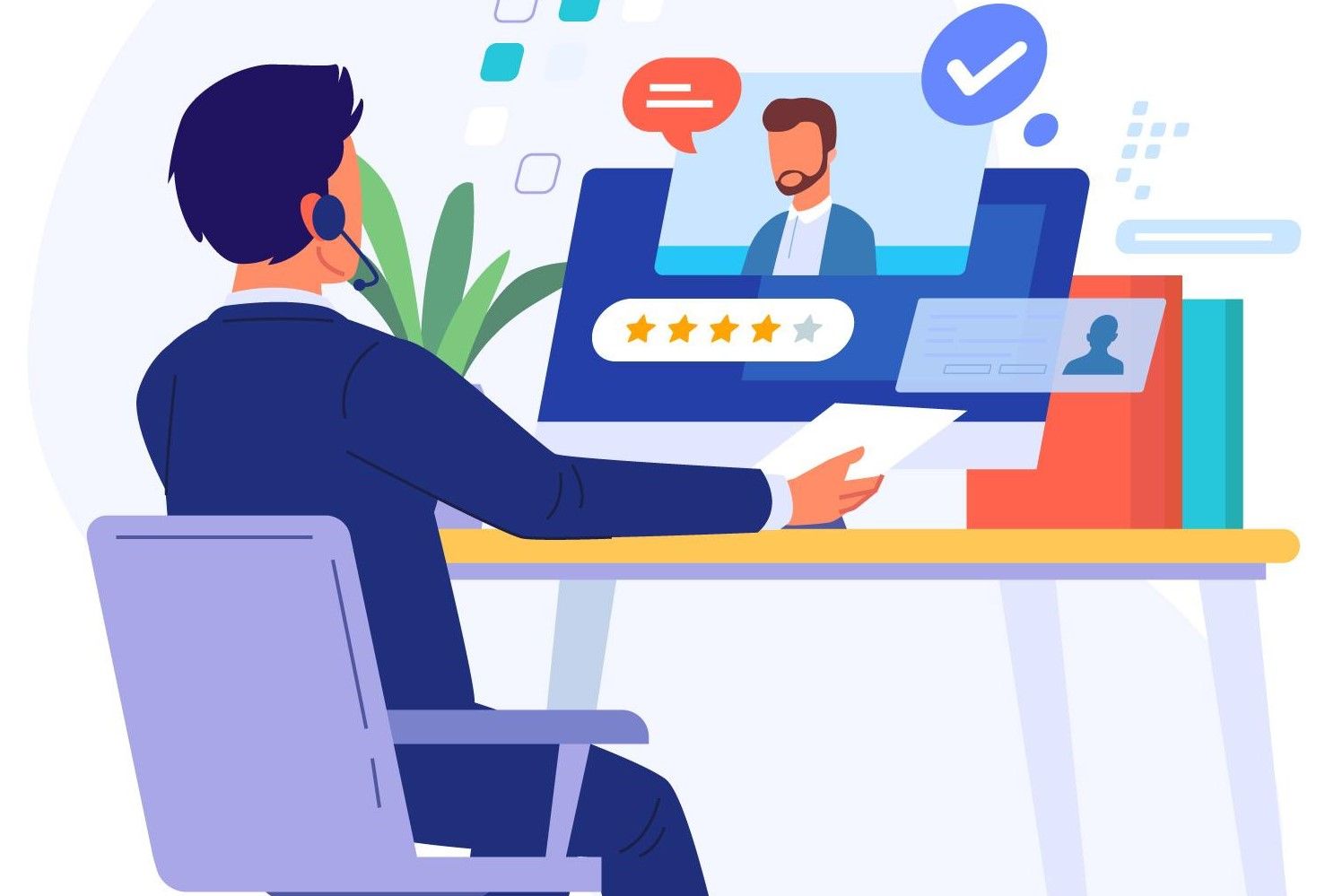 Before we dwell into the process of making HR resume, lets look at some of the stats on resume.
HR professionals often rely on applicant tracking software to manage resumes, with 75% of them using it, according to a survey conducted by Jobscan. 
This further highlights the need for a well-formatted and optimized resume that is easily scannable by software.
Further, a survey by Glassdoor found that the initial screening stage is a critical moment, with 98% of job seekers being eliminated at this stage. 
However, in another survey by TopResume, 83% of hiring managers said that a well-written resume can compensate for a lack of experience, indicating that a strong resume can be a powerful tool for job seekers to overcome certain shortcomings.
Making a job winning resume can be a tough task. That why at HyreSnap is built to solve all your problems. Use HyreSnap resume builder now and make a stunning job winning resume.
And if you want to know how to make a resume for HR job, continue to read further and we will cover all topics related to your queries including the following:
Why Resume Is Important? 
How To Make Resume For HR?
What Are The Steps To Make Resume For HR?
Example of Resume for HR
A resume is an essential tool for job seekers that highlights their skills, experience, and education. 
It serves as a crucial document that introduces the candidate to potential employers and can make a significant impact on their chances of getting hired. 
A well-crafted resume demonstrates the candidate's qualifications, achievements, and abilities, making them stand out from other applicants. 
Moreover, many employers use applicant tracking systems to screen resumes, underscoring the importance of including relevant keywords and phrases in the document.
A good resume also enables candidates to tailor their applications to specific job openings, making it easier for them to showcase their strengths and demonstrate their fit for the role. 
Ultimately, a resume can significantly impact a candidate's career trajectory and is a vital tool in their job search process.
The process of applying for a job can be daunting, but one of the most critical components of a successful job search is having a well-crafted resume. 
In particular, when applying for Human Resources (HR) jobs, it is essential to have a resume that showcases your skills and experience in a clear and concise manner. In this blog, we will discuss the key elements of a successful HR resume.
Objective or Summary Statement
The objective or summary statement is a brief summary of your career goals and experience. 
It is usually the first thing an HR professional or recruiter sees, so it should be clear and compelling. A good objective statement should focus on the specific HR role you are applying for, and highlight your experience and skills in that area.
Professional Experience
When it comes to HR jobs, relevant work experience is critical. In the professional experience section, list your most recent or relevant jobs first. 
For each job, provide a brief description of your role, your responsibilities, and your accomplishments. Be sure to use action verbs to describe your achievements, and quantify your accomplishments wherever possible.
Education and Certifications
The education section of your resume should list your degrees and any relevant coursework. 
If you have any HR-related certifications or training, be sure to include them as well. These can help demonstrate your commitment to the field and your expertise in specific areas.
Skills
In the skills section, list any relevant HR-related skills, such as recruiting, employee relations, or performance management. 
Also, highlight any technology or software skills that are relevant to the HR field, such as experience with HR information systems (HRIS) or applicant tracking systems (ATS).
Personal Attributes
HR professionals need to have a wide range of personal attributes, including strong communication skills, emotional intelligence, and attention to detail. 
Use your resume to highlight any personal attributes that are particularly relevant to the HR field. 
For example, you might highlight your ability to build relationships with employees, or your experience in conflict resolution.
Keywords
Many companies use applicant tracking systems (ATS) to screen resumes. 
To increase your chances of getting past these systems and in front of human eyes, make sure your resume includes relevant keywords. 
Look at the job description and include keywords that are specific to the role and the company.
Formatting
Finally, formatting is important when it comes to resumes. Your resume should be easy to read and well-organized. 
Use clear headings and bullet points to make the content easy to skim. Avoid overly complicated layouts or fonts, as these can be distracting and make it harder for HR professionals to read your resume.
A well-crafted resume is critical for HR job seekers as it serves as their initial introduction to potential employers. 
It is an opportunity to showcase their relevant experience, education, and skills that make them a suitable candidate for the position. 
Resumes are often screened by employers and recruiters before even considering a candidate, highlighting the importance of creating a strong first impression.
There are several types of resume formats that can be used for HR jobs, including chronological, functional, and combination. Here's an example of a chronological resume format for an HR job:
[Full Name]
[Address]
[Phone Number]
[Email Address]
[LinkedIn Profile URL]
Summary:
"Experienced HR professional with expertise in recruitment, employee relations, and performance management. Proven track record in developing and implementing HR policies and programs that boost employee engagement and retention. Proficient in HR technology and analytics for data-driven decision making. Strong communication and interpersonal skills, able to work collaboratively across departments and levels."
Professional Experience:
[Job Title], [Company Name], [Employment Dates]
    [Key responsibility or accomplishment]
    [Key responsibility or accomplishment]
[Job Title], [Company Name], [Employment Dates]
    [Key responsibility or accomplishment]
    [Key responsibility or accomplishment]
Education:
[Degree], [Field of Study], [Institution], [Graduation Date]
[Certification], [Institution], [Completion Date]
Skills:
    Recruitment
    Employee Relations
    Performance Management
    HR Technology
    [Additional HR-related skills]
Personal Attributes:
    Strong communication skills
    Emotional intelligence
    Attention to detail
    Ability to work under pressure
    [Additional personal attributes relevant to HR]
References:
[Optional - can be listed here or provided upon request]
In this format, the candidate's work experience is listed in reverse-chronological order, with the most recent job listed first. 
The resume includes a brief summary statement, a section highlighting the candidate's education and skills, and a list of personal attributes that are relevant to the HR field. 
The candidate can also choose to include references or provide them upon request.
Recruiters pay close attention to your resume. As a result, in 2023, you must be extremely careful when creating your cv and match that with required job description.
You can create your full resume using the HyreSnap online resume builder if necessary. This AI-powered resume-building tool is efficient enough to quickly create resumes that will land you interviews.
 
Additionally, you can email our career advisors at contact@hyresnap.com for any career-related advice. At HyreSnap we make stunning job winning resumes in just 10 minutes with complete support until you land on your dream job.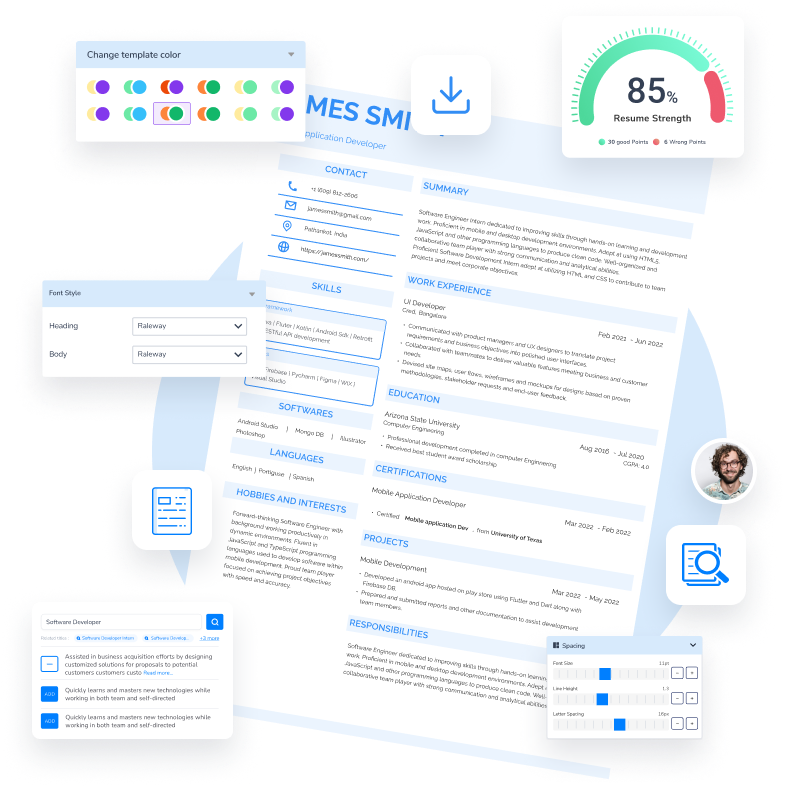 Build your resume in 10 minutes
Elevate your interview chances with our Modern Resume Templates that follows the exact 'Resume Rules' that employers look for.
Try Now for Free!
Build Your Resume
Excellent
4.8
out of 5 on
TrustPilot