10+ Tips to Build a Resume For Hotel Manager Jobs in 2023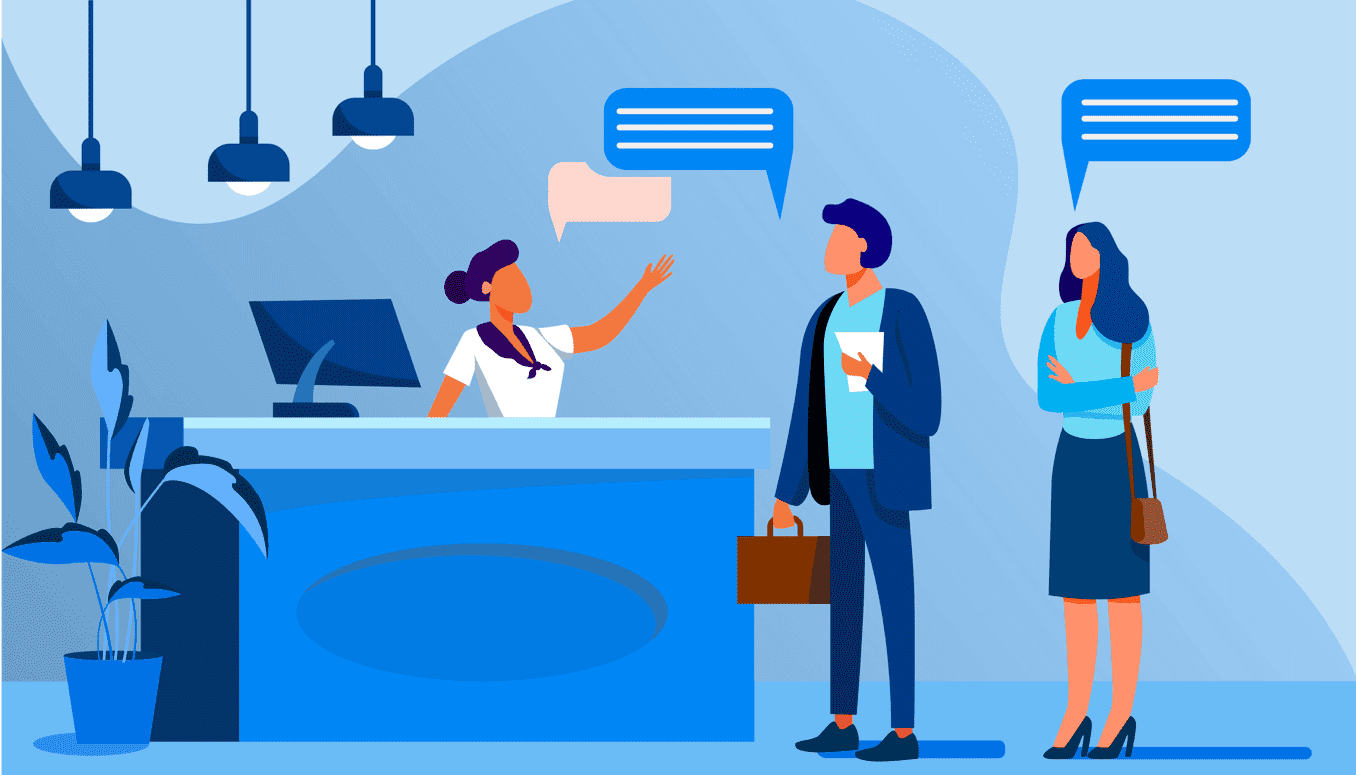 In the fast-paced and ever-evolving hospitality industry, the role of a hotel manager has never been more vital. 
Currently, the demands and expectations placed on hotel managers continue to evolve, requiring a blend of leadership, operational prowess, and exceptional guest service. 
Whether you're a seasoned professional seeking new horizons or an aspiring hotelier, crafting a resume that captures your expertise and resonates with employers is the key to unlocking a world of opportunities.
Considering that, we are here to help every hospitality professional build an impeccable hotel manager resume by answering these answers:
What are the fundamental responsibilities of a hotel manager?

How to use a job description to craft a hotel manager resume?

What are the essential sections in a hotel manager resume?

What are modern hotel management skills?

How to frame the work experience section in a hotel manager resume?
The guidelines in this blog will help you craft a job-winning hotel manager resume. However, if you do not want to get into this hustle, try HyreSnap Online Resume Builder. It is a modern resume-building platform that crafts impeccable resumes in less than 15 mins.
Let's continue and learn how you can craft a hotel manager resume by yourself:
Hotel managers play a critical role in overseeing a hotel's day-to-day operations and overall success. Their responsibilities encompass a wide range of tasks, ensuring a pleasant and satisfying experience for guests and the efficient management of hotel staff. 
Here are some fundamental duties of a hotel manager:
Guest Relations: Ensuring exceptional guest service is a primary responsibility of a hotel manager. They must interact with guests, address inquiries, resolve complaints, and ensure that guest needs are met promptly and professionally.
Staff Management: Hotel managers are responsible for recruiting, training, and supervising hotel staff, including front desk personnel, housekeeping, food and beverage teams, and other departments. They ensure staff adhere to company policies and provide ongoing training and support.
Financial Management: Hotel managers oversee the hotel's budget, financial planning, and revenue generation. They set room rates, monitor expenses, and implement strategies to maximize profitability.
Operations Oversight: Hotel managers monitor and oversee all aspects of hotel operations, including room reservations, housekeeping, maintenance, food and beverage services, and event management.
Quality Control: They maintain high-quality standards for guest services, cleanliness, and overall guest experience. Regular inspections of rooms, public areas, and facilities are performed to ensure compliance with established standards.
Marketing and Sales: Hotel managers contribute to marketing strategies, participate in promotional activities, and work to attract and retain guests. They collaborate with the sales team to target new markets and increase bookings.
Safety and Security:

Ensuring the safety and security of guests and staff is a top priority for hotel managers. They implement and maintain safety protocols, conduct regular safety drills, and promptly address security concerns.
Vendor Management: Hotel managers liaise with vendors and suppliers to negotiate contracts, purchase supplies, and maintain favorable relationships with external partners.
Event Planning:

They oversee the planning and execution of events, conferences, and functions the hotel hosts. This involves coordinating with event organizers and ensuring smooth event operations.
Compliance and Regulatory Affairs: Hotel managers must adhere to local, state, and federal regulations, including labor laws, health and safety regulations, and licensing requirements.
Performance Evaluation:

The hotel manager's responsibilities include evaluating staff performance, conducting performance appraisals, and providing employee feedback.
Business Development:

They identify business growth and improvement opportunities, implementing innovative strategies to enhance guest satisfaction and increase revenue.
Crisis Management: Hotel managers must be prepared to handle emergencies or unforeseen situations, such as natural disasters or guest incidents, with efficiency and composure.
A job description will help you enhance the resume quality. Hence, we recommend reading the job description carefully before starting the resume-building process.
You can check all the job responsibilities and eligibility criteria with the help of a hotel manager job description. Moreover, you will also get many technical terms in the job description to use in your hotel manager resume and enhance its technical strength.
For a better understanding, below is a hotel manager job description example.
Hotel Manager Job Description Example:
Job Title: Hotel Manager - The Lalit Bengaluru Branch
Location: Bengaluru, Karnataka, India
Company Overview:
The Lalit Hotels is a luxury hospitality brand known for its distinctive properties, exceptional guest experiences, and world-class services. With a commitment to providing unparalleled hospitality, The Lalit Hotels seeks an experienced and dynamic Hotel Manager to lead the Bengaluru branch and uphold the brand's reputation for excellence.
Job Summary:
As the Hotel Manager at The Lalit Bengaluru, you will oversee all aspects of hotel operations, ensure outstanding guest service, and drive business growth. Your primary focus will be on maintaining the highest quality standards, enhancing guest satisfaction, and fostering a productive and motivated team.
Responsibilities:
Guest Experience: Deliver exceptional guest experiences by personally engaging with guests and ensuring their needs and expectations are met and exceeded. Respond promptly to guest feedback, comments, and complaints, taking appropriate measures to resolve issues and enhance guest satisfaction.
Staff Leadership and Development: Recruit, train, and lead a diverse team of hotel staff, including front desk, housekeeping, food and beverage, and other departments. Provide ongoing coaching and mentoring to staff members, encouraging professional growth and fostering a positive work environment.
Financial Management: Oversee the hotel's financial performance, including budgeting, revenue management, and cost control measures. Implement strategies to optimize revenue generation, occupancy rates, and profitability.
Operational Excellence: Ensure seamless hotel operations across all departments, including reservations, check-in/check-out, housekeeping, maintenance, and food and beverage services. Conduct regular inspections to maintain high standards of cleanliness, safety, and quality throughout the hotel.
Marketing and Sales: Collaborate with the marketing team to develop and execute strategies to attract new guests and retain existing clientele. Participate in promotional activities and represent The Lalit Bengaluru at industry events and networking opportunities.
Compliance and Standards: Ensure compliance with all company policies, brand standards, and relevant regulations. Maintain a safe and secure environment for guests and staff, implementing necessary safety protocols.
Vendor Management: Liaise with vendors and suppliers to negotiate contracts, purchase supplies, and maintain beneficial partnerships.
Event and Banquet Management: Oversee the planning and execution of events, conferences, and banquets hosted at the hotel, ensuring exceptional service delivery.
Crisis Management: Be prepared to handle emergencies or unforeseen situations with composure and efficiency.
Qualifications:
Bachelor's degree in Hospitality Management, Business Administration, or a related field.
Proven experience as a Hotel Manager or Assistant Hotel Manager in a luxury hotel environment.
Strong leadership skills with the ability to motivate and inspire a diverse team.
Exceptional interpersonal and communication abilities, both verbal and written.
Business acumen and demonstrated experience in financial management and revenue optimization.
Excellent problem-solving and decision-making skills.
Knowledge of local and international hospitality trends and best practices.
You must add the following sections to your hotel manager resume based on the resume format you selected:
Header

Contact Details

Resume Summary

Key Skills

Technical Skills

Work Experience

Training & Internship

Education Details

Certifications

Extracurricular Activities (Optional)

Additional Information (Optional)
Hotel managers require a diverse set of skills to successfully oversee the operations of a hotel and ensure exceptional guest experiences. Some essential skills of a hotel manager include:
Leadership:

Hotel managers must possess strong leadership abilities to manage and motivate a diverse team of staff members effectively. They set clear expectations, provide guidance, and foster a positive work environment.
Communication:

Excellent communication skills are crucial for hotel managers to interact with guests, staff, and other stakeholders. They must convey information clearly, resolve conflicts, and effectively handle guest inquiries and complaints.
Customer Service: Exceptional customer service skills are essential for hotel managers to ensure guest satisfaction. They must go above and beyond to meet guests' needs and create memorable experiences.
Problem-Solving:

Hotel managers encounter various challenges and issues on a daily basis. They must identify problems, analyze situations, and promptly implement effective solutions.
Financial Management:

Hotel managers need financial acumen to manage budgets, analyze financial statements, and make data-driven decisions to optimize revenue and control costs.
Organizational Skills: With numerous responsibilities and tasks, hotel managers must be highly organized to prioritize effectively and manage time efficiently.
Flexibility: Hotels operate 24/7, and unexpected situations can arise at any time. Hotel managers must be adaptable and ready to handle changing circumstances and emergency situations.
Interpersonal Skills: Building strong relationships with guests, staff, suppliers, and stakeholders is essential. Hotel managers need excellent interpersonal skills to communicate, negotiate, and collaborate with various individuals and groups.
Sales and Marketing: Hotel managers contribute to sales and marketing strategies, working to attract new guests and increase bookings. Knowledge of marketing trends and promotional techniques is advantageous.
Attention to Detail: In the hospitality industry, attention to detail is crucial to deliver seamless guest experiences. Hotel managers need to ensure all aspects of the hotel, from cleanliness to service quality, meet high standards.
Cultural Sensitivity: Hotels often serve international guests from diverse backgrounds. Hotel managers should be culturally sensitive and aware of different customs and expectations.
Negotiation Skills: Negotiating with suppliers, vendors, and contractors is part of a hotel manager's responsibility. Strong negotiation skills can lead to better deals and cost savings.
Tech Savviness: Familiarity with hotel management software, reservation systems, and other technology used in the hospitality industry is beneficial for hotel managers to streamline operations and enhance guest experiences.
Listing work experience in a hotel manager resume requires a clear and organized format to highlight your accomplishments and contributions in each role. Follow these guidelines to showcase your work experience effectively:
Use Reverse-Chronological Order:

Start with your most recent or current position and then list previous jobs in reverse-chronological order. This format emphasizes your recent relevant experience.
Include Job Title and Company Name:

For each position, mention your job title and the name of the hotel or hospitality establishment where you worked.
Add Dates of Employment:

Include each job's start and end dates (month and year). If you are currently employed, mention "Present" or "Current" as the end date.
Use Bulleted Format: Present your work experience in bullet points to make it easy to read and quickly highlight your achievements.
Highlight Responsibilities and Achievements:

In each bullet point, describe your key responsibilities and achievements in the role. Emphasize specific accomplishments, improvements, and contributions you made to the hotel.
Quantify Results: Whenever possible, use metrics or numbers to quantify your achievements. This adds credibility to your accomplishments and gives a clear idea of your impact.
Tailor to the Job: Customize your work experience section to align with the specific requirements of the hotel manager job you are applying for. Use keywords from the job description to show how your experience matches the role.
Use Action Verbs: Start each bullet point with strong action verbs to make your achievements more impactful. For example, use words like "led," "implemented," "increased," "developed," "optimized," etc.
Example of Work Experience for a Hotel Manager Resume:
Hotel Manager
ABC Luxury Hotel, City, State
January 2018 - Present
Led a team of [number] employees in all hotel operations, including front desk, housekeeping, food and beverage, and guest services.
Implemented cost-control measures that reduced overall operating expenses by [percentage].
Successfully improved guest satisfaction scores by [number of points] through personalised service and staff training initiatives.
Increased room revenue by [percentage] through strategic rate management and upselling techniques.
Developed and executed marketing campaigns that resulted in a [percentage] increase in hotel bookings during peak seasons.
Assistant Hotel Manager
XYZ Resort, City, State
March 2015 - December 2017
Assisted the hotel manager in overseeing daily operations and staff management.
Conducted training sessions for front desk staff, resulting in improved guest interaction and positive reviews.
Implemented a new housekeeping schedule, leading to a [percentage] reduction in guest complaints related to cleanliness.
Collaborated with the marketing team to launch a loyalty program, increasing repeat guest bookings by [percentage].
Participated in the development and execution of annual budgets and financial reports.
Below is a sample resume for hotel manager jobs that you can consider following while building your resume.
Sample Resume For Hotel Manager Jobs:
Payal Saxena
[Your Address]
[City, State, Zip Code]
[Your Email Address]
[Your Phone Number]
Objective
Highly motivated and results-driven Hotel Manager with over [X] years of experience in luxury hospitality management. Committed to delivering exceptional guest experiences and optimizing hotel operations. Seeking the position of Hotel Manager at a reputable establishment to lead a dynamic team and ensure the highest standards of service and guest satisfaction.
Skills
Guest relations and customer service
Team leadership and staff management
Revenue management and budgeting
Marketing and sales strategies
Interpersonal communication and conflict resolution
Financial analysis and reporting
Quality control and operational efficiency
Work Experience
Hotel Manager
[ABC Luxury Hotel], [City, State]
[Dates of Employment]
Oversaw all aspects of hotel operations, including front desk, housekeeping, food and beverage, and guest services.
Developed and implemented strategies to optimise room revenue and occupancy rates, resulting in a [percentage] increase in profitability.
Led a team of [number] employees, providing guidance, training, and support to ensure a cohesive and productive work environment.
Implemented cost-control measures, resulting in a [percentage] reduction in operational expenses without compromising guest satisfaction.
Spearheaded guest service initiatives, leading to a [percentage] increase in guest satisfaction scores and positive online reviews.
Assistant Hotel Manager
[XYZ Resort], [City, State]
[Dates of Employment]
Assisted the Hotel Manager in daily operations, including staff supervision, training, and scheduling.
Collaborated with department heads to ensure seamless coordination between front desk, housekeeping, and food and beverage services.
Developed and implemented training programs for staff to enhance service quality and guest interactions.
Conducted regular inspections of guest rooms and public areas to maintain high cleanliness and maintenance standards.
Assisted in preparing and analysing financial reports and budgets.
Education
Bachelor of Arts in Hospitality Management
[University Name], [City, State]
[Year of Graduation]
Certifications
Certified Hotel Administrator (CHA)
Food Safety and Hygiene Certification
Languages
English (Fluent)
[Any other languages known]
References
Available upon request.
You can follow these guidelines to frame a highly effective resume for hotel manager jobs in 2023. Apart from this, you can also use HyreSnap Online Resume Builder to minimize the resume-building process.
It is an easy-to-use free resume builder that uses artificial intelligence technology to build technical resumes in 15 minutes. The following are the major highlights of this modern resume-crafting platform:
We have elaborated on every essential guideline to build a technically strong hotel manager resume here. For revision, you can check these key takeaways:
Pick a suitable resume format, i.e., combination or reverse chronological

Use every essential section to outline your hotel manager resume

Write your work experience details in one-line bullet points

Highlight key metrics and technical keywords wherever possible

Write your resume summary in easy-to-read English language

List your technical and soft skills in separate sections

Proofread your resume with a calm mindset to minimize errors

Furthermore, you can leverage our expert guidance at info@hyresnap.com to remove all your career hurdles. Our team will help you get your desired hotel management job and move ahead toward a bright career.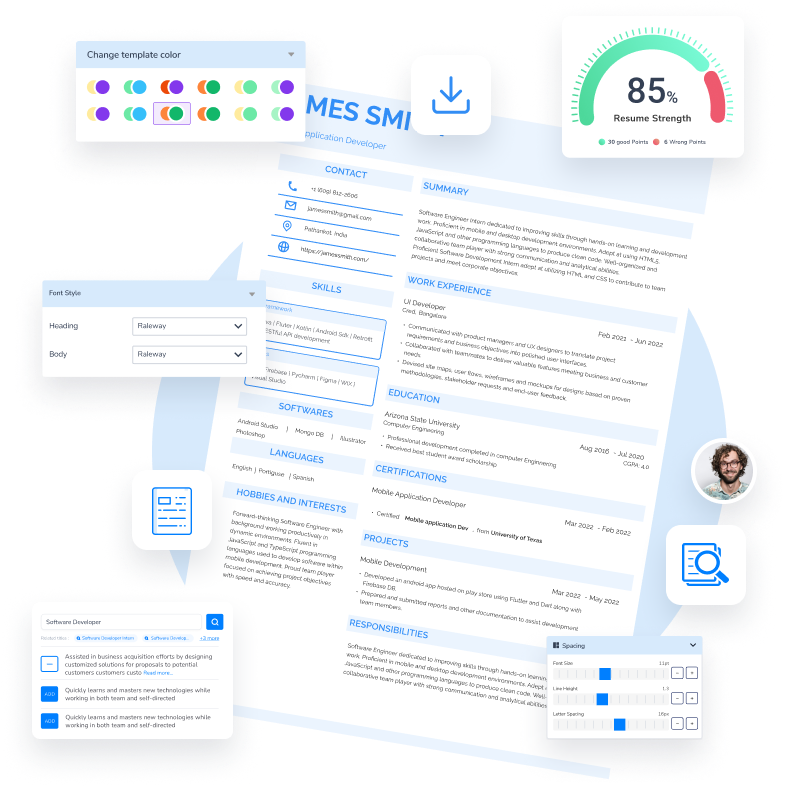 Build your resume in 10 minutes
Elevate your interview chances with our Modern Resume Templates that follows the exact 'Resume Rules' that employers look for.
Try Now for Free!
Build Your Resume
Excellent
4.8
out of 5 on
TrustPilot