15+ Tips to Write Cover Letter For Resume in 2023 | HyreSnap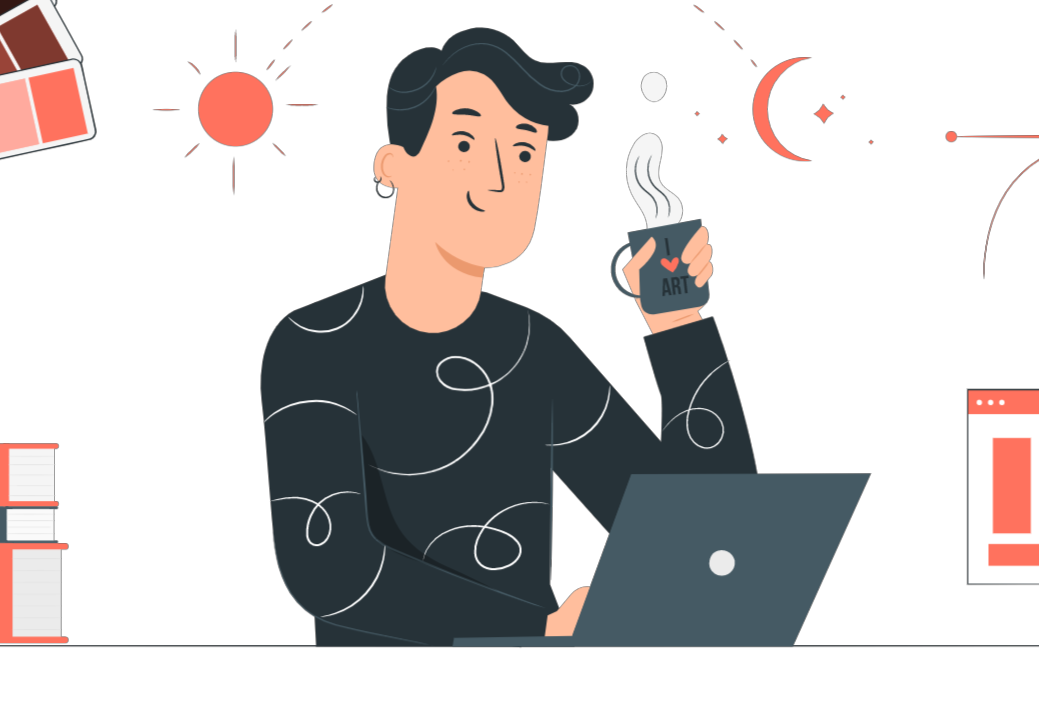 How do I write a simple cover letter?
This question haunts every fresher and intermediate professional, and sometimes they end up neglecting the cover letter part.
A cover letter is not a must-have for most job opportunities, but it can provide great benefits during recruitment.
Some reports say that cover letters are losing grip in the modern recruitment system. However, we believe that having an additional document possessing your qualities, skills, and achievements in detail with your job application is actually quite good.

Hence, we are clearing all your doubts regarding the importance of a cover letter with all the fundamental queries, including:
What is a cover letter?

Is a cover letter important in 2023?

What do you put in a cover letter for your resume?

How do I write a cover letter for a job?

How to choose a cover letter template?

How is a cover letter different from a resume?
A cover letter can offer you many benefits, but it is useless without a professional resume. For that, you can leverage HyreSnap AI Resume Builder. It is an artificial intelligence-powered tool effective enough to craft job-winning resumes in a few clicks.
Anyways, let's move on now to get all the essential tips to build a professional cover letter in 2023:
A cover letter is a single-page document focused on powering your resume during the job application. 
It possesses every detail that fell short in the resume. However, you must ensure that you are not repeating the same things in the cover letter that you have mentioned in the resume.
We recommend you write a personalized cover letter for every job you apply for. Moreover, researching the company is essential to writing an effective cover letter. 
If you plan to write a common cover letter for every job you apply for, we advise you not to send one.

A cover letter is an essential document that can help you bag your desired opportunity. A resume doesn't allow you to elaborate much on your skills, qualities, and accomplishments.
Only a cover letter gives you this opportunity to write more about yourself to convince the recruiter that you are the right person for this job.
Below you will find an example of a software developer cover letter to understand this better:
Neha Walia
Ph. No.- +919999999999 Email- neha@hyresnap.com Git- https://github.com/neha
Date- 28 March 2023
Anshika Chouhan
Engineering Manager,
XYZ Technologies,
18, ABC Road,
Pune Maharashtra,
PIN (635829)
Subject- Cover letter for software developer job
Dear Anshika,
I am excited to apply for the Software Developer position at your company. With over 5 years of experience in the field of software development, I have honed my skills in developing robust and scalable software solutions. My expertise lies in full-stack development, with proficiency in programming languages such as Java, Python, and JavaScript. Additionally, I have experience in developing RESTful APIs, working with databases, and implementing security features.

In my previous roles, I have been commended for my ability to work collaboratively with team members and deliver projects within tight deadlines. My attention to detail, problem-solving skills, and ability to adapt to new technologies have been integral to the success of the projects I have worked on. I have also been recognized for my ability to communicate technical information to non-technical stakeholders, making it easier for them to understand the software development process.
I am particularly drawn to your company because of its reputation for delivering innovative solutions that make a difference in people's lives. I admire your commitment to using technology to solve complex problems and improve the user experience. The most impressive thing about your company is the culture of collaboration and teamwork that is evident in all aspects of your operations.
I am confident that I am the best choice for this position because of my proven track record of delivering high-quality software solutions. My experience in working with cross-functional teams, combined with my technical expertise, make me a valuable addition to your team. I am excited about the opportunity to contribute to your company's mission and be part of a team that is committed to making a positive impact.
Thank you for considering my application. I look forward to the opportunity to discuss my qualifications in further detail.
 
Sincerely,
 
[Neha Walia]
Sending a cover letter with your resume will increase your chances of being shortlisted. Hence we highly recommend accompanying your resume with a cover letter every time you apply for a job until the recruiter mentions specifically not to.
We advise you to carefully research the company, its ethics, vision, and mission before drafting your cover letter. After that, you need to read and understand the job description and match your possessed skills with the required ones.
After performing these tasks, you can write your cover letter and showcase that you are the right fit for the applied role.

You can follow the below-given checklist to write a professional cover letter in 2023. 
Before starting your cover letter writing, you need to ensure that you are clear on the following parts:
The purpose of writing a cover letter
The job requirements and organizational values
After this, you can outline your cover letter in the following parts and then start filling in the sections as per the instructions mentioned:
It is the topmost part of your cover letter and the first section your recruiter will see during the screening process.
You can list all your professional contact details below the Header of your cover letter. 
Now comes the profile title, which comes below your contact information section. Here you will have to write the profile title you are applying for. You can follow these tips to make this section impressive:
Use the second largest font after the Header to write this section
Use font type and color similar to the Header while writing this section
After the profile title, write the date of submission at the left corner of your cover letter. Write the submission date in the following format:
29th March 2023

Below the date of submission comes the recruiter details. We highly recommend addressing the hiring manager or recruiter by his/her name instead of sir/ma'am. It will help you personalize your cover letter.
Here you can see an example of how you should frame this section of your cover letter for resume in 0223:
Anshika Chouhan
Engineering Manager,
XYZ Technologies,
18, ABC Road,
Pune Maharashtra,
PIN (635829)
After mentioning your recruiter's details, you can mention the subject of your cover letter. Then simply address the respective person in the following way:
Dear, Anshika (Name of Hiring Manager)
While writing the first paragraph, you must describe your skill, achievements, and qualities you missed on your resume. The first paragraph must hook the recruiter and showcase your best version with all the qualities and skills required for the applied role.
The second paragraph must showcase your qualities adored by the previous managers. You must show your relations with your previous company's managers. 
You can showcase why your managers liked you and what were your charming points in your previous company.
In this section, you can mention the major tasks you did in your previous company. However, we advise you not to brag about anything and be more versatile while describing your work in your previous job role.
You can mention the things you like the most in your applied company. This paragraph showcases how much research you have done on the new company. 
Hence, you must address the vision and mission of the company along with the key points you like. 
In this paragraph, we recommend writing about what makes you the right fit for the applied role. Hence, you can effectively frame this section by aligning your skills, qualities, and experience with the job description.
At last, you can end your cover letter with the statement that you are waiting for a response anytime soon. It will authenticate your interest in the job opportunity you have applied for, and the recruiter might keep a note of it.
Now, end your cover letter formally with your name. You can write the following phrases above your name at the end of your cover letter for resume:
All these sections above are must-haves for a cover letter. 
But there's one more trick by which you can grab the recruiter's attention, and that is a Postscript.

You can write something impressive about your previous experience in the postscript. Even if it is not directly associated with the applied opportunity, you can mention some interesting parts of your previous job.
You need to use suitable format, style, and colors while writing your cover letter as your resume. A good cover letter allows you the option of personalization to present yourself as a polished candidate for the applied job role.

You can consider checking out the following points while choosing your cover letter template in 2023:
Let us see the modern tips and hacks of cover letter writing that can help you boost your resume's performance during the screening round.
You must frame your cover letter as if you are responding to the job description of your targeted opportunity. And for that, you must know about the company and read the job description with a focused mind.

Your cover letter must portray your image as you can resolve all the issues mentioned in JD without any additional human assets of the company.
You need to opt for a cover letter format suitable for your resume. The design, fonts, and colors must be similar to your resume format.
In many companies, recruiters mention precisely in which format they want the cover letter. Hence, you need to be careful while reading the job description.
It is one of the vital tasks that can enhance your shortlisting chances. From top to bottom, your cover letter needs to be framed as if it is a direct response to the job opportunity you are applying for.
Sending a generic cover letter for every job opportunity will only provide you with negative points. Hence, we highly recommend customizing your cover letter for every new job opportunity to get the maximum benefits in the recruitment process.
You can personalize your cover letter as much as you can to hook the recruiter. For this, you can dodge the format terms 'sir/ma'am' and address the recruiter or your hiring manager by his/her name.
The ideal word limit of a cover letter is 350-400. Hence, we do not advise you to put all of your previous achievements to date in your cover letter. 

You need to showcase your previous achievements and showcase that you have the caliber to perform with the same spirit in this company too.
Your resume will allow you to mention everything concisely. This is why a cover letter is essential to fill all the gaps in your resume regarding your skills, capabilities, and achievements.
Every company executes a background check. Hence, you will be in big trouble if you lie about anything in your resume or your cover letter.
Every employer wants to hire a person who fits with the team. They are not looking for a machine. Hence, having a healthy sense of humor and collaboration skills will uplift your resume in the recruitment process.
Below you can see all the do's and don'ts while writing a cover letter for your resume in 2023. You can follow these guidelines to craft a simple yet professional cover letter for your next job application:
A cover letter is of no use without a professional resume. Hence, you must craft a technical yet professional resume with a focused mind to bag your dream job.
In case you want to dodge all the hustle of building a professional resume, you can try HyreSnap Resume Builder. It is an ai resume builder that helps job hunters in building job-winning resumes in some clicks.

Here are some features and qualities you will encounter while using HyreSnap Resume Builder in 2023:
You can make a highly impactful cover letter for your resume by following these steps. Additionally, you can clear all your doubts related to your career building by consulting with our career experts at contact@hyresnap.com. We will try our best to help you frame a prosperous career.
Build your resume in 10 minutes
Elevate your interview chances with our Modern Resume Templates that follows the exact 'Resume Rules' that employers look for.
Try Now for Free!
Build Your Resume
Excellent
4.8
out of 5 on
TrustPilot