Resume Without Experience: Tricks You Should Know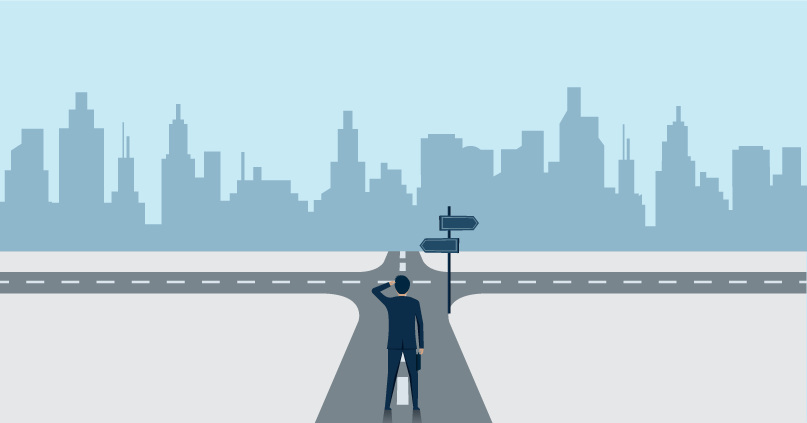 How to make a resume without experience or for freshers?
We all have heard the saying, it's never too late to start a new one. So, it doesn't matter if you find your true calling in a career path that is miles apart from your current job. 
If you don't have any formal work experience, you'll need to focus on other parts of your life that show off your skills and interests, like your education and activities like extracurriculars or volunteering.
What matters is how you switch to the new path and build your name. But career change can be both exciting and scary. 
Getting a job in a career that is completely different from your current one with no work experience sounds almost impossible. 
Writing a resume for such a role becomes even more difficult. But don't worry, HyreSnap is here to help. 
Full Name 
Contact Information: Phone | Email 
Location: City, State
Objective: Motivated and detail-oriented recent graduate with a strong educational background in Computer Science. Seeking an entry-level position in software development to apply my technical skills and contribute to a dynamic team environment.
Education: Bachelor of Science in Computer Science (Expected Graduation: Month, Year) XYZ University, City, State
Skills:
Programming languages: Java, Python, C++
Web development: HTML, CSS, JavaScript
Problem-solving and critical thinking
Strong communication and collaboration skills
Attention to detail and ability to meet deadlines
Projects:
Capstone Project: Developed a web-based inventory management system using Java and MySQL for a local retail store as part of the university project
 Implemented user authentication, database integration, and generated reports.
Personal Website: Created a personal website using HTML, CSS, and JavaScript to showcase my portfolio, projects, and skills. Implemented responsive design principles for optimal user experience.
Coursework:
Data Structures and Algorithms
Database Management Systems
Software Engineering Principles
Leadership and Involvement:
Volunteer, XYZ Charity Organization: Assisted in organizing fundraising events, managed social media campaigns, and coordinated donation drives.
Member, Computer Science Club: Participated in workshops, coding competitions, and collaborated with fellow students on software development projects.
Certifications:
Online Course: Introduction to Python Programming (Coursera, Year)
Languages:
English (Fluent)

 

Spanish (Intermediate)
Remember to customize the content and adapt it to your specific skills, education, and experiences. This example showcases how you can effectively present your qualifications despite having no prior work experience.
When creating a resume with no prior work experience, you can focus on highlighting your skills, education, volunteer work, internships, and any relevant coursework or projects. Here are a few suggestions for a resume with no experience:
The first step to career change is learning the skills required for the new career. And due to the pandemic, everything is now virtual. learning new skills has become so much easier. 
You can literally do it anytime, anywhere at your own convenience. Not only that, these courses act as proof of authentication for your skills, telling the recruiter you have been certified for the above-mentioned skills. 
When you first start putting together a resume, you might feel like you don't have any relevant experience to list. 
But if you look a little deeper into your life, you might find a few things that show your professionalism, interests, and character. All of these things are important to a potential employer.
You can include the following under the relevant experience section within your resume.
Volunteer Experience: Volunteering shows that you care about your community, that you can and are willing to work with others, and that you have interests. It could have even given you real-world experience in a related field.
Part-time jobs: Maybe you tutored or babysat kids or helped your parents run their small business while you were in school. If this is your first full-time job, don't be afraid to put these on your resume. Part-time jobs can show potential employers that you are employable and have experience with important skills like customer service.
Extracurricular activities: Whether you played sports, joined a cultural club, or served on the student council, extracurricular activities can show that you are willing to try new things, learn new skills, and work with others. Don't forget to mention if you were in charge of any of these activities.
Even if you have never had a job before, you probably have skills that will help you in the field. Look at the job descriptions of a few jobs you're interested in to find out what skills are most often asked for.
After learning the new skills, the best way to practice them is by starting your own projects. These projects are easy to do as they are on your own terms and rules. 
Not only that, personal projects also add value to your resume as they act as a reflection of your skills. With personal projects, you can talk about your hard and soft skills both at the same time. 
Before we go further, let's find out what hard and soft skills are. Hard skills are skills that are required directly for a job profile. For example, if you are applying for the job of a graphic designer, your hard skills will be software like Illustrator, InDesign, Photoshop, AutoCAD, 3dsMax etc.
Soft skills are skill sets that are required for a good employee but might not necessarily be stated in the job description. Let's continue with the above example, soft skills for a graphic designer will be team player, punctual, organized etc.
Now let's come back to personal projects. You can create projects on subjects of your interest and yet use them to stand out and get a job.
As someone who has already been a part of the professional world, you already know actions speak louder than words. And the best way to show these actions is via a part-time job or internship. 
Internships provide you with an industry perspective and also help you practice your skills to the best. With an industry mentor, you get to learn a lot of things that no textbook can teach you. 
You can only work on weekends as a part-time worker too if you want to learn new skills and gain experience. The next question that comes to mind is how to find authentic internships. 
Well, we have this covered too. Here is a list of a few sites that will help you find internships perfect for your job profiles.
Before we go into the list, did you know that HyreSnap provides you with the option of intelligent job search using which you can find authentic internships that match your resume in no time? What are you waiting for? Try HyreSnap Resume Builder Now!
As someone looking for a career change, chances are you already have a lot of work experience but it isn't one required for the new job you are looking for. 
Does that mean you are equivalent to a fresher now? Of course not. All you need to do is play with words such that you highlight your already existing accomplishments and make them sound relevant to the job at hand. 
For example, you are a data scientist and want to shift to marketing. So, let's say your accomplishment as a data scientist was to analyse data from 2 quarters and find a gap in reaching the targeted consumer, solving which you were able to improve profits by 50%.
So, in order to use this accomplishment for a marketing job you can say, came up with a marketing strategy that helped reach targeted consumers and increase profits by 50%.
You can play with words similarly, to stand out and score an interview.
Hopefully, this gives you an insight into how you can make your resume look professional even with no work experience. But keeping in mind all this can be confusing.
Also Read: Best Cover Letter Writing Guide
But don't worry, HyreSnap has got your back. Our AI Engine Resume Builder extracts the keywords from the job description and automatically includes them in your resume within minutes. 
Not only that, it helps you present your skills and accomplishments in an optimal manner that matches the job description.
We also provide you with a job search option where you can easily find jobs that match your resume in any city of your choice. Our resume formats are ATS-friendly and approved by more than 40 HR experts. We make your resume-building process easy and efficient.
You can write your job-winning resume in just fifteen minutes. Use HyreSnap resume builder to make your perfect resume now.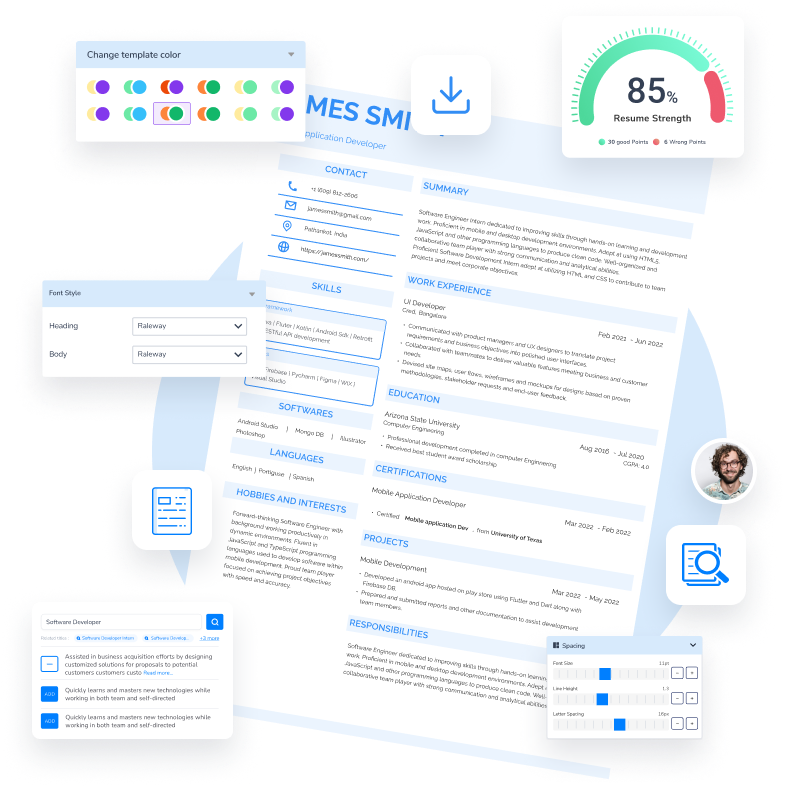 Build your resume in 10 minutes
Elevate your interview chances with our Modern Resume Templates that follows the exact 'Resume Rules' that employers look for.
Try Now for Free!
Build Your Resume
Excellent
4.8
out of 5 on
TrustPilot