10+ Tips to Craft a Resume For Sales Professional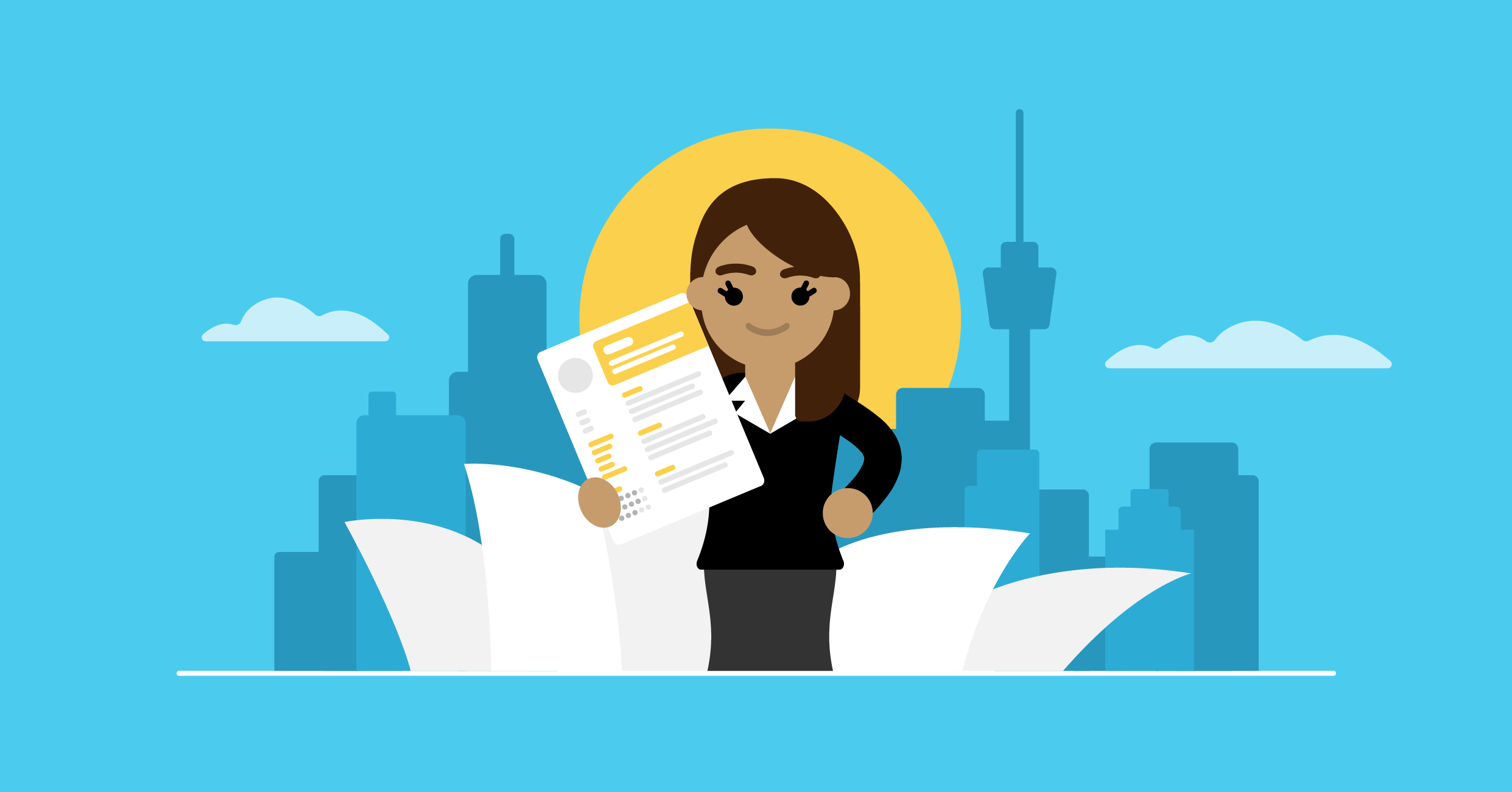 How to get a sales job in 2023?
You can get a sales job after graduation with the help of a sales resume. Though you can apply for a sales job irrespective of your graduation stream, having a sales or business educational background will strengthen your candidature.
Apart from that, you will get every essential instruction to build a professional resume for sales professionals in this knowledge base. Here you will get answers to the following fundamental sales career questions:
What are the trending sales profiles in 2023?

What are the fundamental responsibilities of a sales professional?

How can a job description help while building a sales resume?

What are the essential resume sections in a sales resume?

How to build a professional resume for sales professionals?
One of the easiest ways to build a job-winning sales resume is HyreSnap Online Resume Builder. It is an AI-powered resume-framing platform that removes all the resume-building blockers and helps you build a professional sales resume in 10-15 minutes.
Various job profiles are suitable for sales professionals, depending on their skills, experience, and interests. Here are some common job profiles in the sales field:
Sales Representative/Executive:

Sales representatives generate leads, prospect new clients, and close sales deals. They maintain relationships with existing clients and ensure customer satisfaction. Sales executives often focus on specific territories or industries.
Account Manager:

Account managers manage and nurture relationships with key clients. They work closely with clients to understand their needs, provide solutions, and upsell additional products or services. Account managers aim to build long-term partnerships and maximise customer retention.
Business Development Manager: Business development managers focus on identifying new business opportunities and expanding the company's customer base. They research potential markets, develop sales strategies, and establish relationships with prospective clients. They play a vital role in driving growth and revenue for the organisation.
Sales Manager: Sales managers oversee a team of sales representatives, set sales targets, and provide guidance and training. They monitor sales performance, analyse data, and develop strategies to achieve sales objectives. Sales managers also collaborate with other departments to align sales efforts with overall business goals.
Key Account Manager: Key account managers manage relationships with strategic or high-value clients. They act as the main point of contact, coordinate internal teams, and ensure the delivery of excellent customer service. Key account managers focus on driving customer satisfaction and maximising revenue from key accounts.
Sales Operations Analyst: Sales operations analysts support sales teams by analysing sales data, generating reports, and identifying trends and insights. They provide recommendations for sales process improvements, optimise sales tools and systems, and assist in sales forecasting and budgeting.
Sales Engineer: Sales engineers bridge the gap between technical knowledge and sales. They work closely with the sales team to understand customer requirements and propose technical solutions. Sales engineers demonstrate product capabilities, conduct product presentations, and address technical inquiries to support the sales process.
Inside Sales Representative: Inside sales representatives focus on selling products or services over the phone, email, or online platforms. They prospect and qualify leads, conduct product demonstrations, negotiate contracts, and close sales remotely. Inside sales roles are often suitable for industries such as software, technology, and B2B sales.
Territory Sales Manager: Territory sales managers are responsible for a specific geographic region. They develop and execute sales strategies, manage a team of sales representatives, and meet sales targets within their assigned territory. Territory sales managers ensure consistent coverage and growth in their respective regions.
Sales Trainer: Sales trainers provide training and development programs to sales teams to enhance their selling skills, product knowledge, and sales techniques. They conduct workshops, create training materials, and coach sales representatives to improve their performance and achieve sales goals.
These are just a few examples of job profiles in the sales field. The job titles and responsibilities may vary depending on the industry, company size, and sales structure. It's important to consider your strengths, interests, and career goals when pursuing a sales role.
The fundamental responsibilities of a sales professional may vary depending on the specific role and industry. However, here are some common responsibilities that sales professionals often have:
Identify and generate leads:

Sales professionals are responsible for prospecting and identifying potential customers or clients. This involves researching and identifying target markets, industries, or individuals interested in the products or services offered.
Build and maintain relationships: Sales professionals establish and nurture relationships with customers to build trust and rapport. This includes maintaining regular communication, understanding their needs, addressing concerns, and providing excellent customer service.
Conduct sales presentations and demonstrations: Sales professionals often need to present and demonstrate products or services to potential customers. They should be able to effectively communicate the features, benefits, and value proposition of the offerings to potential buyers.
Negotiate and close deals: Sales professionals are responsible for negotiating terms and conditions with customers to reach mutually beneficial agreements. This involves understanding pricing structures, terms of sale, and contract negotiations. They should be skilled in overcoming objections and closing deals.
Meet or exceed sales targets: Sales professionals have sales targets or quotas to meet. They are responsible for achieving or surpassing these targets through effective sales strategies, pipeline management, and consistent performance.
Stay updated on product knowledge and industry trends:

Sales professionals should deeply understand the products or services they are selling. They should stay updated on the latest industry trends, competitors, and market conditions to effectively position their offerings and provide informed customer recommendations.
Collaborate with internal teams: Sales professionals work closely with internal teams such as marketing, product development, and customer support. They provide feedback on customer needs, market trends, and competitive insights to inform product improvements and business strategies.
Maintain accurate records and reports: Sales professionals are responsible for maintaining accurate and up-to-date records of sales activities, customer interactions, and sales pipeline. This information is used to track progress, forecast sales, and generate reports for management.
Continuously develop sales skills: Sales professionals should continuously improve their sales skills and knowledge through training, professional development programs, and staying updated on industry best practices. They should be adaptable and open to learning new techniques and strategies to enhance their sales performance.
Represent the company professionally: Sales professionals are often the face of the company. They should represent the brand professionally and uphold its values and reputation in all customer interactions.
To help you analyse the job description precisely before starting your resume-building process, we have mentioned an example sales professional job description below.
Here you can see some highlighting terms. These are the technical keywords that you can add to your sales resume to enhance its technical strength. You can perform a similar technique to build a technically strong resume for any job you want.
Sales Professional Job Description Example:
NYC Infotech seeks a dynamic and results-driven sales professional to join our team. As a Sales Professional, you will play a crucial role in driving our sales efforts and expanding our customer base. You will be responsible for identifying new business opportunities, building relationships with potential clients, and closing sales deals. This is an exciting opportunity for a motivated individual who thrives in a fast-paced and target-oriented environment.
Responsibilities:
>Identify and prospect potential clients through various channels, including cold calling, networking, and referrals.
>Build and maintain strong client relationships, understanding their needs and providing tailored solutions.
>Conduct product presentations and demonstrations to showcase the value and benefits of our offerings.
>Negotiate and close sales deals, ensuring terms and conditions align with company guidelines.
>Meet or exceed sales targets and contribute to the company's overall revenue growth.
>Keep abreast of industry trends, competitors, and market conditions to position our products and services effectively.
>Collaborate with cross-functional teams, including marketing, customer support, and product development, to ensure customer satisfaction and address client requirements.
>Maintain accurate records of sales activities, customer interactions, and sales pipeline using CRM software.
>Continuously develop sales skills and product knowledge through training and staying updated on industry best practices.
Qualifications:
>Proven experience in sales or business development, preferably in the technology industry.
>Strong interpersonal and communication skills, with the ability to build rapport and influence clients.
>Results-oriented mindset with a track record of meeting or exceeding sales targets.
>Excellent negotiation and closing skills.
>Self-motivated and driven to succeed, with the ability to work independently and as part of a team.
>Familiarity with CRM software and sales analytics tools is a plus.
>Bachelor's degree in Business, Marketing, or a related field is preferred.
Irrespective of any resume format you choose, we recommend adding the following section headings in your resume for sales professionals:
Header

Contact Details

Summary/Objective

Key Skills

Technical Skills

Professional Experience

Training & Internship

Education

Certifications

Extracurricular Activities

Additional Information
Crafting a strong resume for a sales professional requires highlighting your sales skills, achievements, and relevant experience. Here are some tips to help you create an effective sales professional resume:
Start with a compelling summary or objective statement: Begin your resume with a concise summary or objective that highlights your key skills, experience, and career goals. This section should grab the reader's attention and make them want to learn more about you.
Highlight your sales skills and qualifications: Create a dedicated section to list your sales skills and qualifications. Include skills such as prospecting, relationship building, negotiation, closing deals, and customer service. Tailor this section to match the specific job requirements.
Showcase your sales achievements: In the experience section, focus on your accomplishments and quantify them whenever possible. Highlight sales targets you have achieved, revenue generated, customer acquisition or retention rates, and any awards or recognition you have received.
Emphasise customer relationship management skills:

Sales professionals must build and maintain strong client relationships. Highlight your ability to cultivate long-term partnerships, understand customer needs, and provide exceptional customer service.
Include relevant sales experience:

Provide a detailed overview of your sales experience in reverse chronological order. Include the company name, job title, dates of employment, and a description of your responsibilities and achievements. Focus on demonstrating your sales success and your impact in previous roles.
Quantify your achievements: Use numbers and percentages to quantify your sales achievements. For example, mention the percentage increase in sales revenue, the number of new clients acquired, or the percentage improvement in customer satisfaction.
Demonstrate your industry knowledge:

Showcase your understanding of the industry you work in, including knowledge of competitors, market trends, and customer pain points. This demonstrates your ability to provide strategic insights and solutions to clients.
Include relevant sales training and certifications: Mention any relevant sales training programs or certifications you have completed. This could include courses on sales techniques, negotiation skills, or product knowledge.
Highlight your communication and interpersonal skills: Sales professionals need excellent communication and interpersonal skills to build relationships, negotiate, and persuade clients. Emphasise your ability to effectively communicate complex information, listen actively, and adapt your communication style to different audiences.
Tailor your resume for each application: Customise your resume for each sales job you apply for. Study the job description and incorporate keywords and phrases that align with the requirements. Highlight specific skills and experiences that make you a strong fit for the role.
Proofread and review: Double-check your resume for any grammatical or spelling errors. Ensure the formatting is consistent and the document is visually appealing. Ask someone you trust to review your resume and provide feedback.
You can follow the section arrangement given in the below-listed sales resume sample while building your resume. It will help you craft a job-winning sales resume without any blockers in the process:
Professional Sales Resume Sample:
Swati Verma
123 Main Street
City, State, ZIP Code
Phone: (123) 456-7890
Email: swati.verma@hyresnap.com
Skills:
Strong sales and negotiation skills
Relationship building and customer retention
Prospecting and lead generation
Excellent communication and interpersonal skills
Goal-oriented and results-driven
Strategic planning and market analysis
CRM software proficiency
Team leadership and coaching
Time management and organisational skills
Summary:
Experienced and results-driven sales professional with a proven track record of exceeding targets and driving revenue growth. Skilled in building and maintaining strong client relationships, identifying opportunities, and closing deals. Adept at understanding customer needs and delivering tailored solutions. Seeking a challenging sales position to leverage my expertise and contribute to business success.
Experience:
Sales Manager | XYZ Corporation | City, State | Dates
Led a team of 10 sales representatives, providing guidance and support to meet sales targets.
Developed and implemented sales strategies to penetrate new markets and expand customer base.
Identified and pursued key accounts, resulting in a 20% increase in revenue within the first year.
Built and maintained strong relationships with key clients, ensuring high customer satisfaction and repeat business.
Conducted regular sales meetings to review performance, set goals, and provide training and coaching.
Senior Sales Representative | ABC Company | City, State | Dates
Exceeded annual sales targets consistently, generating over $1 million in revenue yearly.
Developed a prospecting strategy that resulted in a 30% increase in new client acquisition.
Conducted product demonstrations and presentations to showcase the value proposition and features.
Negotiated contracts and closed deals with key clients, ensuring favorable terms and conditions.
Collaborated with cross-functional teams to deliver customized solutions and meet customer requirements.
Sales Representative | XYZ Corporation | City, State | Dates
Prospected new leads and converted them into loyal clients, achieving a 25% increase in sales within the first year.
Provided exceptional customer service, addressing inquiries, resolving issues, and maintaining customer satisfaction.
Collaborated with the marketing team to develop targeted campaigns and promotional materials.
Conducted market research to identify potential growth areas and adjust sales strategies accordingly.
Education:
Bachelor of Business Administration | University Name | City, State | Year
Concentration in Sales and Marketing
Certifications:
Sales Training Certification
Negotiation Skills Workshop
Languages:
English (Fluent)
Hindi (Fluent)
References:
Available upon request.
You will get a lot of resume-building instructions online. But you have to do everything by yourself. To dodge all this hassle, check HyreSnap Online Resume Builder. It will help you build your first resume for sales professional jobs without a single penny.
Below are some highlighting features you will get with our free resume builder:
Free Downloads

AI Job Matcher

AI Job Board

Customisable Templates

24X7 Chat Support
We have listed all the necessary steps to frame a job-winning resume for sales jobs in 2023. To enhance the resume-building feasibility, you can refer to the following key takeaways of this guide:
Go through the job description first before starting the resume-building process

Read all the job requirements and pick technical terms given in the job description

Outline your resume in reverse chronological resume format by adding all sections

Write your resume details in one-liner bullets to improve readability

Highlight key information and essential metrics throughout the resume

List your key and technical skills in separate sections

Write an eye-catchy resume summary to grab the recruiter's attention

Proofread your resume with a clear mind after its completion

For more career-building assistance, contact our career experts at info@hyresnap.com. We are completely determined to help everyone frame a bright career.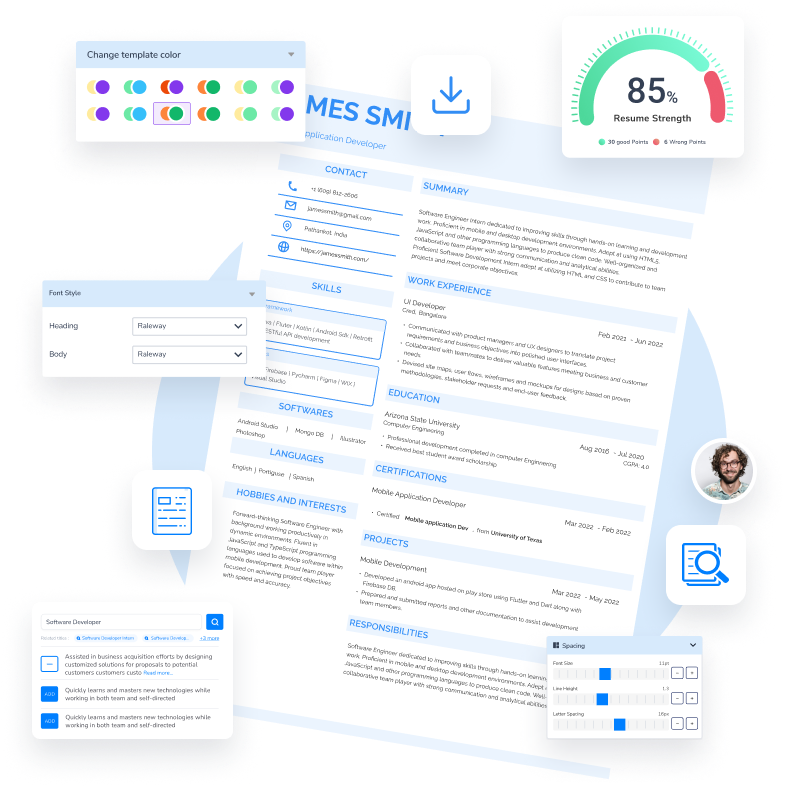 Build your resume in 10 minutes
Elevate your interview chances with our Modern Resume Templates that follows the exact 'Resume Rules' that employers look for.
Try Now for Free!
Build Your Resume
Excellent
4.8
out of 5 on
TrustPilot