Resume For Fresher Data Analyst: With Examples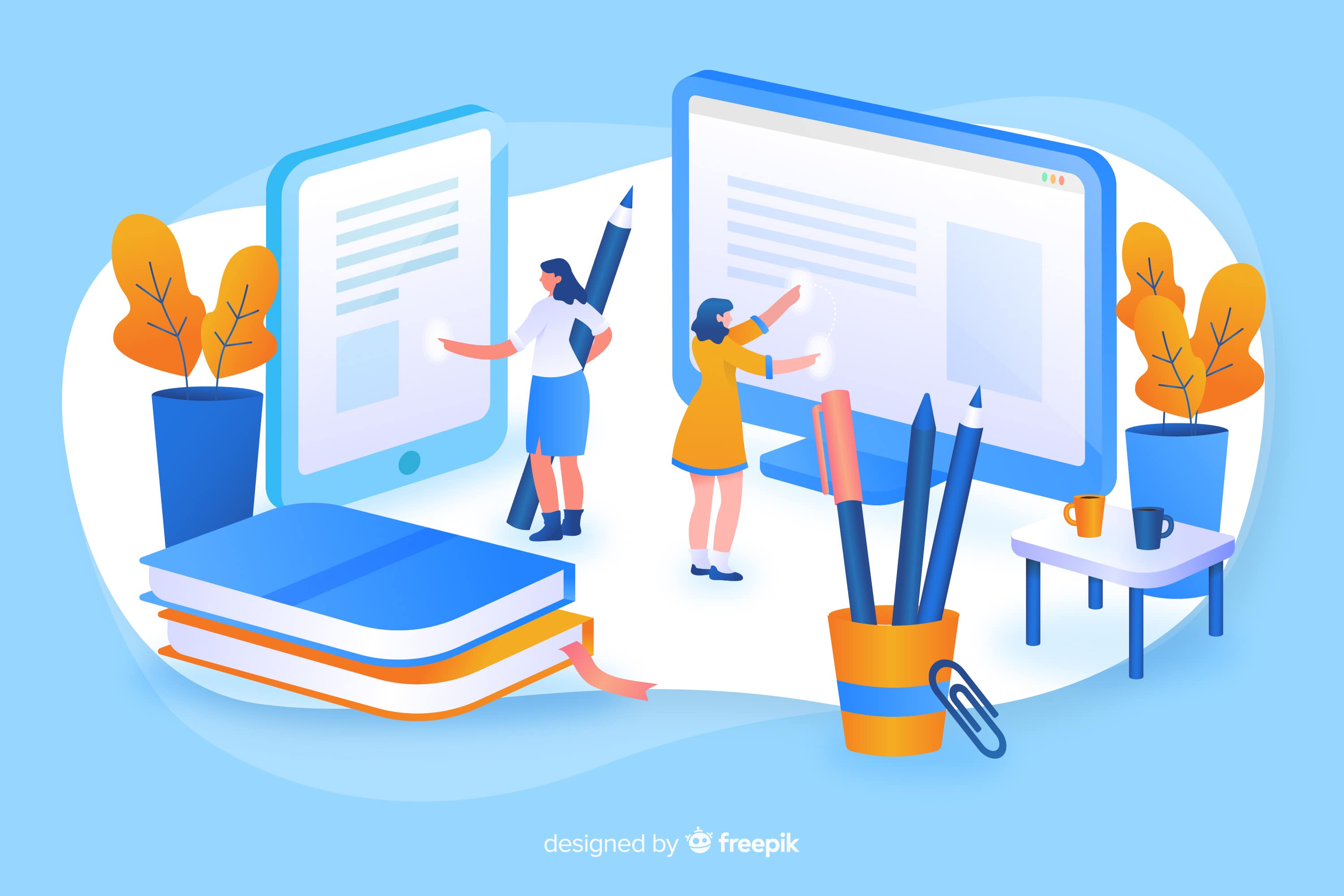 Are you looking for a job as a data analyst but don't know where to start with your resume? If so, you have come to the right place. 
In a world where data is literally everywhere (both visible and hidden), this can often be overwhelming for even the most seasoned corporate leaders. 
They require individuals with the tools and mentality to sift through the data set, i.e., to collect it, analyze it, detect patterns and get insights from it, and produce conclusions that indicate the correct course of action. 
These professionals are data analysts (and data scientists) and they are currently in tremendous demand.
A component of the demand is that there are insufficient quantities. It is nearly sufficient to write "Data Analyst" at the top of your resume (along with a few basic qualifications and relevant experience) to guarantee a few interviews. 
Anyone with even rudimentary knowledge and experience in data science will find employment today. 
It is not simple to obtain employment in a company that places data science at the center of everything it does. 
Just 5% of bigger organizations have a significant data science department and the competition to learn from and collaborate with the finest colleagues in these places is severe.
By the end of this post, you should be well-equipped to write a resume that will get you the job you are looking for.
The area of data science is developing at the same rate as its supporting information technologies. 
While primitive software was analyzing "pools" of data a decade ago, now mega computers are slicing and dicing data oceans to expose the most astonishing tendencies. 
Data analysts are at the vanguard of transforming this information into a form that businesses can utilize. 
So many organizations boast about how much data they have at their fingertips, but very few are even touching the surface in terms of comprehending the insights that it might bring. 
Imagine a spreadsheet with 1,000,000 columns and 10,000,000 rows. This level of complexity takes a supercomputer to manage, but a super data analyst to explain its meaning to colleagues.
Before developing solutions, data analysts must first comprehend the nature of the problem. 
They must be able to converse with their co-workers in their own tongue, elucidating the true business difficulties and investigating what types of data may provide potential answers. 
Acquiring data is not the difficult part; rather, you must ensure that you are collecting the right type of information.
A Data Analyst Fresher is an entry-level position in the field of data analysis. 
Data Analyst Fresher should have strong analytical, problem-solving, and communication skills, as well as a willingness to learn and adapt to new technologies and methodologies. 
Additionally, they should have a good understanding of data analysis concepts and techniques, as well as some experience working with data in a professional or academic setting.
The job description of a Data Analyst Fresher typically includes the following responsibilities:
Data collection and cleaning: Collecting, cleaning, and organizing data from various sources such as databases, spreadsheets, and text files.
Data analysis: Analyzing data to identify patterns, trends, and insights. This includes using statistical techniques, data visualization tools, and other analytical methods.
Report generation: Creating reports and dashboards that summarize key findings and insights from data analysis.
Communication: Communicating findings and insights to stakeholders, including non-technical audiences, through written reports, presentations, and other means.
Data quality assurance: Ensuring that data is accurate, complete, and reliable by conducting quality assurance checks and addressing any issues that arise.
Technical skills: Utilizing tools such as SQL, Python, R, Excel, and other software to perform data analysis and manipulation.
Problem-solving: Identifying and resolving data-related problems and issues.
Continuous learning: Staying up-to-date with the latest trends, techniques, and tools in the field of data analysis.
Collaboration: Working collaboratively with other data analysts, data scientists, and stakeholders to achieve project goals.
Data analysis is an essential part of any business, and it's a role that requires skilled individuals. 
If you're looking to highlight your skills in resume as a data analyst fresher, then you'll need to be well-versed in SQL, Python, Java, R, and data mining, analytics, and reporting. In addition to these core skills, you'll need excellent analytical abilities, problem-solving abilities, presentation skills (especially when communicating with stakeholders), and communication skills. 
To be the best data analyst possible, you should also be familiar with data visualization tools such as Tableau and Power BI. 
Last but not least, you should have an understanding of business processes and industry knowledge – this will give you the ability to find solutions that work for your specific company or industry. 
So if you're looking for a career in data analysis – or if you simply want to up your game as an analyst – then take a look at the list of skills above and see which ones are most important to you.
When creating your resume, it's important to be sure that it looks professional and reflects your educational and professional qualifications. 
It's also important to highlight relevant experience and data analysis techniques that you've used. By following these tips, you'll create a resume that is both eye-catching and effective. Let's take a look at how to do it in detail.
First, mention your professional and educational qualifications. This will help to show that you're qualified for the position you're applying for. 
Next, highlight any relevant internships or experience you've had. This includes any positions that you've held in your career as well as volunteer work or extracurricular activities. 
Include details about the projects that you have worked on, including data analysis techniques used and any results achieved. 
Be sure to include a contact information section so potential employers can get in touch with you directly.
Finally, use an effective layout for your resume by keeping it one page long and concise. 
Make sure the font size is appropriate for the content of your resume and use keywords that describe your industry or field of study. 
Use an appropriate font type (such as Arial) and make sure all spelling, grammar, punctuation, and formatting are accurate before submitting your resume online or printing it out for distribution. 
Finally, provide a link to your website or online portfolio if applicable so potential employers can learn more about what you have to offer them professionally.
When looking to land a job as a data analyst, it's important to highlight all of your relevant skills and experience. 
This means that you should include information about your educational background and any professional certifications. 
Additionally, be sure to highlight any relevant project work or internships that you have participated in. 
You should also showcase your experience with visualization and mining of data sets. This will help to demonstrate your ability to interpret data and create actionable insights. 
In addition, detail your analytical problem-solving abilities and discuss the results of any data-related initiatives that you have managed. Finally, be sure to highlight your knowledge of data management and manipulation techniques. 
By including all of this information in your resume, you will stand out from the competition and increase your chances of landing a job as a data analyst.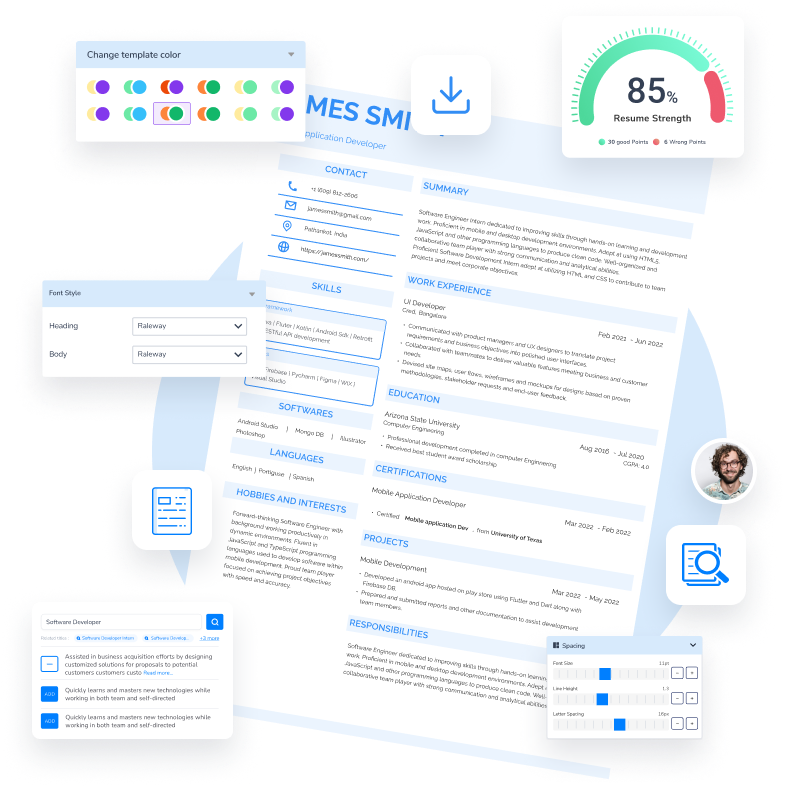 Build your resume in 10 minutes
Elevate your interview chances with our Modern Resume Templates that follows the exact 'Resume Rules' that employers look for.
Try Now for Free!
Build Your Resume
Excellent
4.8
out of 5 on
TrustPilot