10+ Tips to Build Resume for Data Analyst in 2023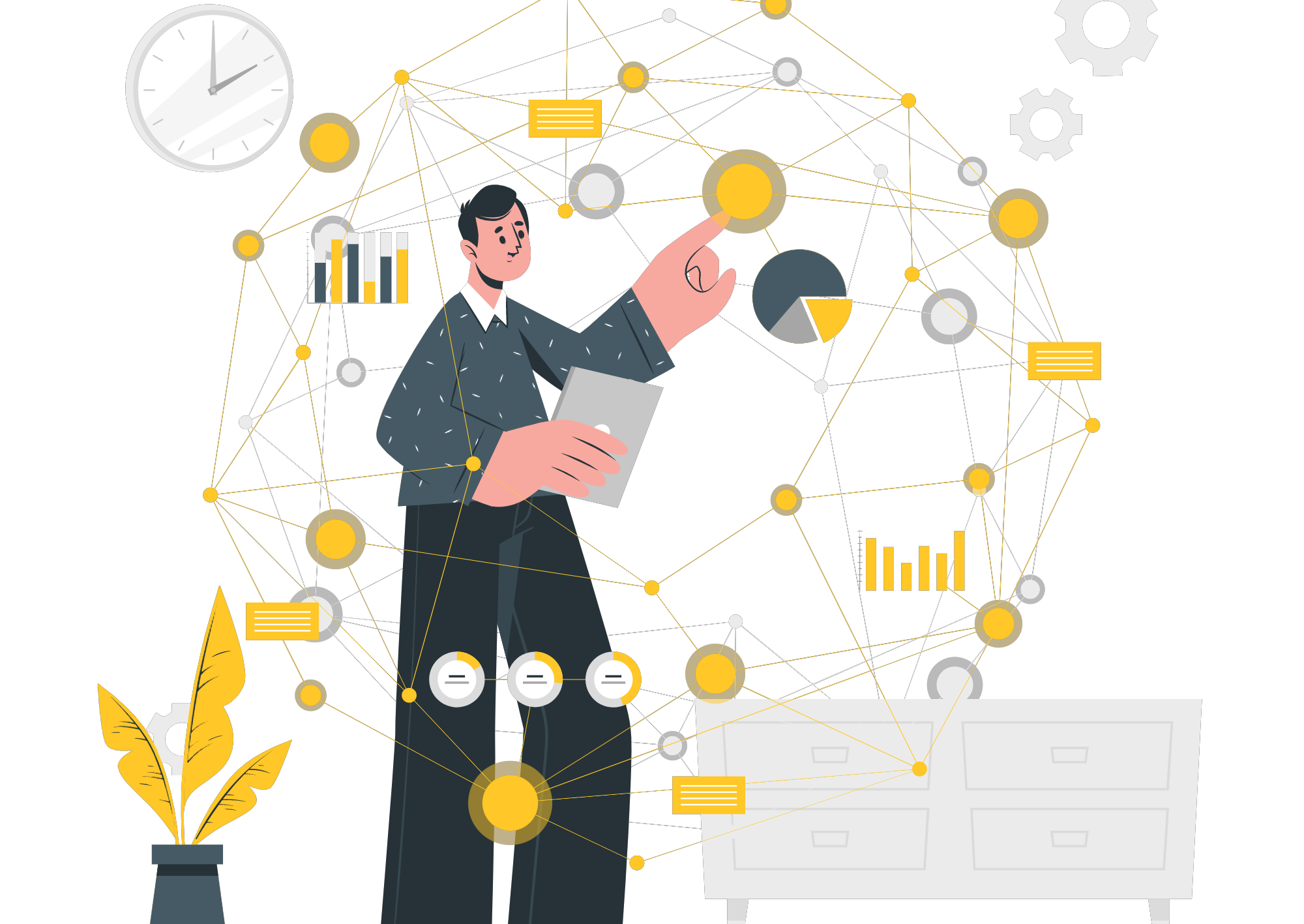 How to build a resume for data analysts in 2023?

Data science is one of the most anticipated career options of the 21st century, as data has now become the fuel of modern businesses.
 
According to a recent study by Statista, more than 70,000 data science jobs were available in 2022 across entire India.
These numbers are increasing rapidly with the introduction of new companies every month. Hence, we are here to remove all your doubts related to making a professional data analyst resume, such as:
What are the responsibilities of a Data Analyst?

What should be included in a data analyst resume?

How do I write a resume for data analyst jobs?

What are the basic skills for data analyst jobs?
A resume for data analyst jobs is not easy-to-write. You will need to be professional and appealing enough to impress the employer. 
However, you can avoid the hustle of writing the data analyst resume by using HyreSnap Resume Builder. It has the power of artificial intelligence to build job-winning resumes in minutes.

If not, let us have a look at how you can build a resume for data analyst jobs in 2023:
The data analyst job description will also play a vital role in building your resume for data analyst jobs. 
It consists of technical terms and profile-centric information that you can use to enhance the technical strength of your resume.
Data analyst job description
As a Data Analyst, you will collect, process, and analyze data to provide insights that help organizations make informed decisions. 
You will work closely with stakeholders to understand their data needs, design data collection methods, and analyze the resulting data to identify patterns and trends. 
The ideal candidate will have a strong background in statistics, data analysis tools and experience working with large datasets.
Key Responsibilities of Data Analyst
>Collect and analyze data from various sources, such as databases, spreadsheets, and surveys
>Ensure data accuracy, completeness, and consistency by using software tools to clean and manipulate data
>Conduct statistical analyses, such as regression analysis, correlation analysis, and time series analysis, to identify trends and patterns in the data
>Create reports and visualizations to communicate insights and findings to stakeholders
>Provide recommendations to decision-makers based on the insights gleaned from the data
>Collaborate with stakeholders, such as managers, executives, and other data analysts, to understand business requirements and ensure the accuracy and relevance of the analysis
>Stay up to date with developments in the field of data analysis, including emerging tools and techniques, and apply them to improve the efficiency and effectiveness of the data analysis process
Key Qualifications for Data Analyst
>Bachelor's or Master's degree in statistics, mathematics, computer science, economics, or related fields
>Strong analytical and problem-solving skills
>Proficiency in statistical analysis software, such as R, Python, and SAS
>Familiarity with data visualisation tools, such as Tableau, Power BI, or QlikView
>Knowledge of data warehousing and data management concepts
>Understanding of database design and querying languages, such as SQL
>Excellent communication and collaboration skills
>Ability to work independently and manage multiple projects simultaneously
Preferred Experience for Data Analyst
>Experience working with large datasets and data warehouses
>Experience in data modelling and data transformation
>Experience with cloud-based data platforms like AWS or GCP
As a Data Analyst, you will play a critical role in driving data-driven decision-making within the organization. 
You will have the opportunity to work on a diverse range of projects and collaborate with a variety of stakeholders. If you are passionate about data and have a strong analytical mind, we encourage you to apply for this exciting opportunity.
You can not just pick a blank sheet and start writing a data analyst resume. It will not be professional and might not get you the desired results.
Hence, we recommend using a professional resume format to craft a job-winning data analyst resume in 2023.

For your convenience, below we are listing three popular resume formats that you can use to write a professional data analyst resume:
Chronological Resume Format
This resume format is designed for continuously working people. It allows you to showcase your professional experience in reverse chronological order, which makes the resume look more appealing.
Functional Resume Format
Unlike the chronological resume format, this one is designed for professionals having a career gap. It allows you to write your professional details based on your skills instead on the companies you worked at.
Combination Resume Format
The combination resume format with respect to its name combines functional and reverse chronological resume formats. 
This resume format lets you club your professional experience bullet points under a skill heading, making it professional, technical, and appealing to impress the recruiter.
Data Analyst Resume Sections
After choosing a suitable resume format, you can now mention all the important sections in your resume.
 
Below are the resume sections that you can add to your data analyst resume in 2023:
Resume Header
It is the uppermost part of your resume that must be written keeping the following points in mind:
 
Contact Details
This section below the resume header contains all your professional contact details. You can add the following information to this section:
Resume Summary
This section comprises the highlights of the entire resume. Hence, you must write the resume summary after completing every other resume section.
 
Here are some points that you must remember while writing the summary of your data analyst resume in 2023:
Key Skills
You can add as many profile-centric skills as you can in this section. It can play a vital role in your selection. However, you must remember to add only genuine skills so that you can answer all the questions asked by the recruiter for your skills.
 
Here are some key data analyst skills that you can add to your data analyst resume in 2023:
| | |
| --- | --- |
| Data Analyst Skills | Data Analyst Skills |
| Mathematics | Critical Thinking |
| Research Skills | Data Visualization |
| Communication | Microsoft Excel |
| Linear Algebra & Calculus | Data Management |
| Statistical Programming | Probability & Statistics |
Technical Skills
You can showcase your technical skills separately from your soft skills. It will also make a good impression on the recruiter.
 
Here you can see some technical skills that you can use in your data analyst resume this year:
| | |
| --- | --- |
| Technical Data Analyst Skills | Technical Data Analyst Skills |
| Data Cleaning | MATLAB |
| Python | R Programming Language |
| SQL & NoSQL | Machine Learning |
| Data Collection | Data Mining |
| Data Modeling | ETL |
| Data Analytics | Data Exploration |
Professional Experience
The professional experience section of your data analyst resume possesses all your career details and achievements. Interestingly, recruiters also spend most of their resume screening time on this section.
 
Hence, you must pay keen attention while writing the professional details of your resume. Below we have listed some points that you can use to frame the professional experience section of your resume:
Educational Details

Here you can mention your educational qualifications. Below are some points that you can add to make this resume section effective:
Data Analyst Certifications
You can list all your data science and analytics certification details under this section. It will highlight your specializations during the recruitment process, which will eventually increase your shortlisting chances.
 
Here are some points that you can add to this section to make it professional and impressive:
Top 10 Data Analyst Certifications in 2023
We are also listing the ten best data analyst certifications of 2023 that you can use to upskill yourself and get an exponential career trajectory as a data analyst:
Additional Details
As its name describes, you can add all your additional details relevant to the profile you are applying for under this section.
Generally, candidates use this section to list the languages they know or their personal details.
A cover letter includes the information you can not explain in your resume, such as your admired qualities, your uniqueness, etc.
Though it is not important for every job opportunity, sending a cover letter with your resume will make a great impact on the recruiter.

Below you can see some tips for writing an outstanding data analyst cover letter in 2023:
Crafting a data analytics resume is not a piece of cake, as you need to showcase everything about your work experience and academic journey professionally in that.

However, you can make the process easy by using HyreSnap Resume Builder. It is an AI-powered tool that can build marvellous resumes in a few clicks. 
You will have to enter your details, make a few clicks, and your resume is ready to use anywhere you need.
You can build a highly impactful data analyst resume by following these guidelines. However, developing a resume to get the desired results will take time and effort. 
We have listed the key points below to help you with everything that you might have missed above:
You can build your data analyst resume by following these steps. However, you can also ease the process by using HyreSnap Resume Builder, an AI-too that specializes in building impressive resumes in a few minutes.
Moreover, you can also contact our career counsellors to resolve your career-related queries at contact@hyresnap.com. We will be happy to help you frame a bright career in data science and analytics in 2023.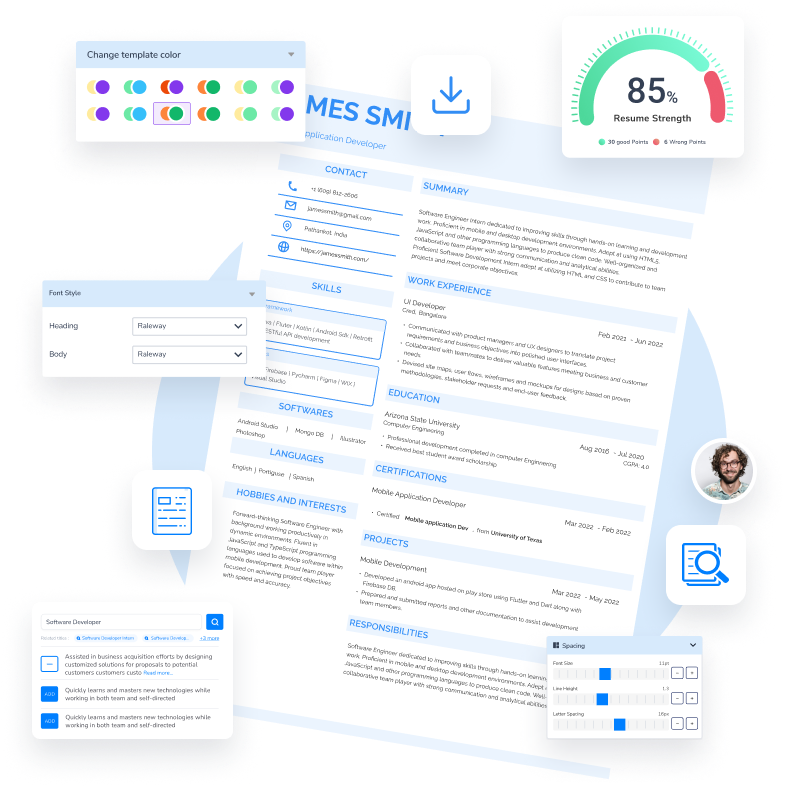 Build your resume in 10 minutes
Elevate your interview chances with our Modern Resume Templates that follows the exact 'Resume Rules' that employers look for.
Try Now for Free!
Build Your Resume
Excellent
4.8
out of 5 on
TrustPilot