Crafting Best Resume For A Data Analyst: Examples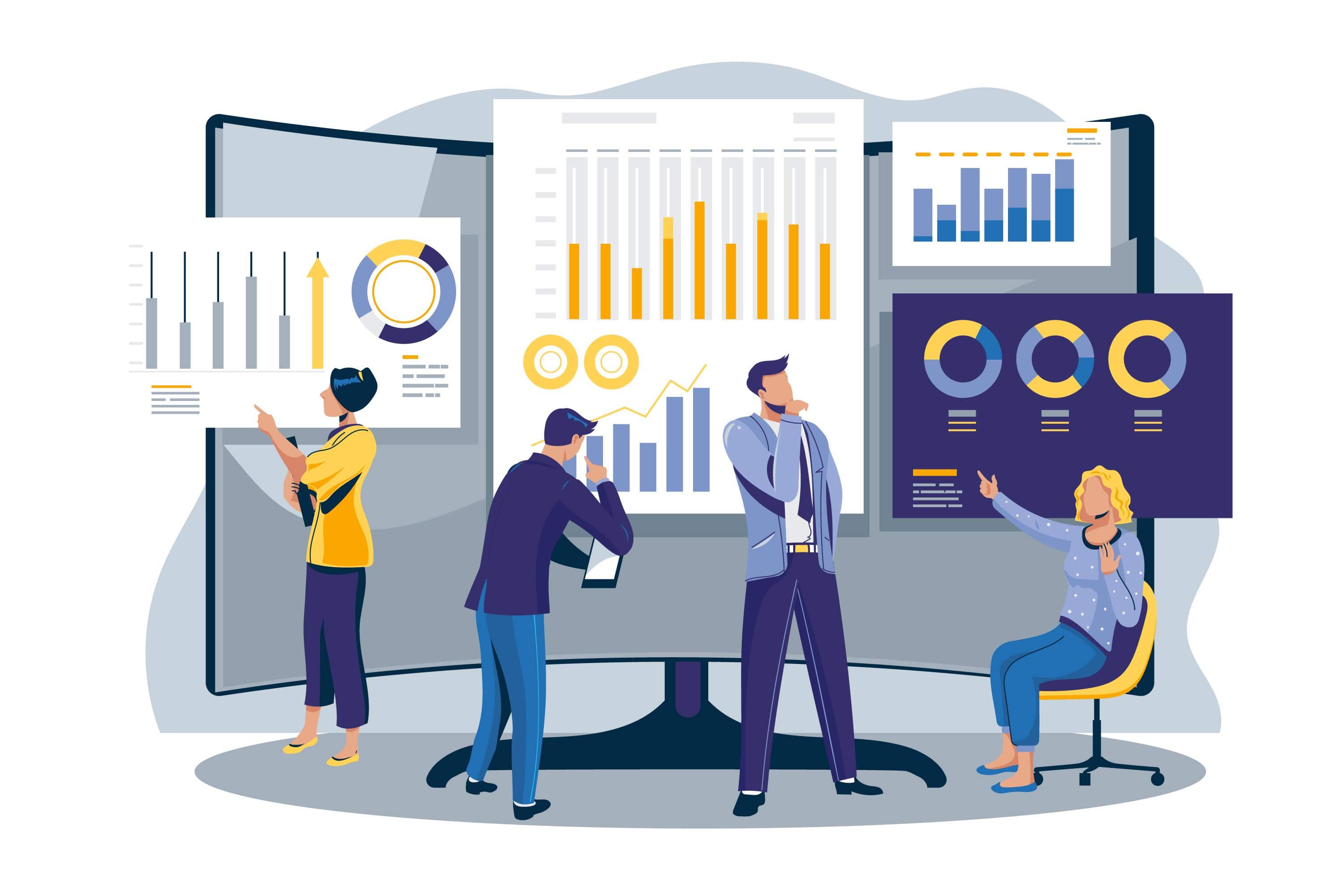 Data analysts play a critical role in any organization, and their skills are in high demand. In this blog, we'll outline what a data analyst does and list some of the key skills that they need. 
We'll also provide a resume template that you can use to highlight your experience as a data analyst.
As a data analyst, you will be responsible for analyzing, manipulating and interpreting complex datasets. 
You will be able to demonstrate strong problem solving and logic skills, as well as strong understanding of key concepts such as algorithms and data modeling. 
You will also be proficient in creating reports and dashboards to visualize data insights. Finally, you will have an understanding of software tools related to data analytics, which is essential for today's workplace. 
By highlighting all of these important skills on your resume, you can make yourself an attractive candidate for any Data Analyst position out there!
Data analyst is one of the fastest-growing and most in-demand occupations. If you are thinking of becoming one or searching for new work prospects in this field, now is an excellent moment to do so. 
A strong resume submitted at the employer's convenience will help you obtain a desired position. 
This article explains what to include in your data analyst resume, provides ideas on how to make it more remarkable, and examines samples and examples.
A strong resume includes information that helps the employer evaluate your qualifications and convinces them that you are a suitable fit for the position. 
Consider including the following sections when creating your data analyst resume:
Name, phone number, and a professional email address are basic components of any resume, including a resume for a data analyst. Ensure the accuracy of this information to allow discussion with recruiters. 
Applicants typically include their background information in the header or at the top of their resumes. Moreover, you may include a link to your GitHub profile to introduce related projects.
The overview of your qualifications appears at the top of your resume. Its objective is to briefly describe your professional profile and highlight your talents, accomplishments, and experience. 
When a recruiter is glancing through a stack of applications, a well-written profile summary for a data analyst might pique their interest and encourage them to continue reading. 
To write a solid profile summary, you can include precise details about your career, information about results and accomplishments, and a focus on abilities pertinent to the job's needs. Below is an example of a resume summary for a data analyst.
You can work with a range of professions and industries as a data analyst. Each demands the mastery of standard analytic abilities, specialized knowledge, and soft skills. 
Balance these competencies, emphasizing those pertinent to the position for which you are applying. Included on your resume should be the following essential skills:
In addition to skills, companies also look for experience in candidates. So, proving your prior job duties, on-the-job skills, and results can have a significant impact. 
Be careful to put your work history in reverse chronological order on your resume, beginning with your most recent position and proceeding backwards. 
Personalize the material according to the job description and describe at least four duties and achievements. In addition, avoid including irrelevant employment experience on your resume. This is an example of a section about experience:
Numerous employers want employees with specific educational credentials. In the "education" or "needs" section of the job description, you will find the employer's educational requirements. 
By adding job-related qualifications to your resume, you can enhance your credibility and knowledge in the field. Include the education and certification section to your resume if you are a fresh graduate with little or no work experience.
Summary:
Data analyst with 3 years of experience in utilizing analytical and statistical tools to translate complex data into actionable insights. Proficient in SQL, Python, R, and Tableau. Skilled in data mining, data visualization, and predictive modelling. Seeking to apply expertise in a challenging data analyst role.
Education:
Bachelor of Science in Mathematics, XYZ University, 2016-2020
Master of Science in Data Science, ABC University, 2020-2022 (Expected graduation date: June 2022)
Professional Experience:
Data Analyst, DEF Corporation, June 2022 - Present
Collaborate with cross-functional teams to identify key business problems and provide insights through data analysis.
Develop and implement data-driven solutions to improve business processes and efficiency.
Use SQL and Python to extract, clean, and manipulate data for analysis.
Create dashboards and visualizations using Tableau to communicate insights to stakeholders.
Conduct ad-hoc analyses to answer specific business questions.
Collaborate with data engineers to ensure data quality and integrity.
Data Analyst Intern, GHI Company, May 2021 - August 2021.
Assisted senior data analysts in performing data analysis and visualization using SQL and Tableau.
Conducted data cleaning and manipulation tasks using Python and Excel.
Participated in weekly team meetings and presented findings to team members and management.
Developed predictive models to forecast future trends and patterns.
Skills:
SQL
Python
R
Tableau
Data Mining
Data Visualization
Predictive Modeling
Statistical Analysis
Communication
Problem-Solving
Certifications:
Tableau Desktop Specialist
IBM Data Science Professional Certificate
References:
Available upon request.
As a data analyst, your resume should showcase your skills, expertise, and experience in handling complex data and translating it into valuable insights. Here are some tips for crafting an effective data analyst resume.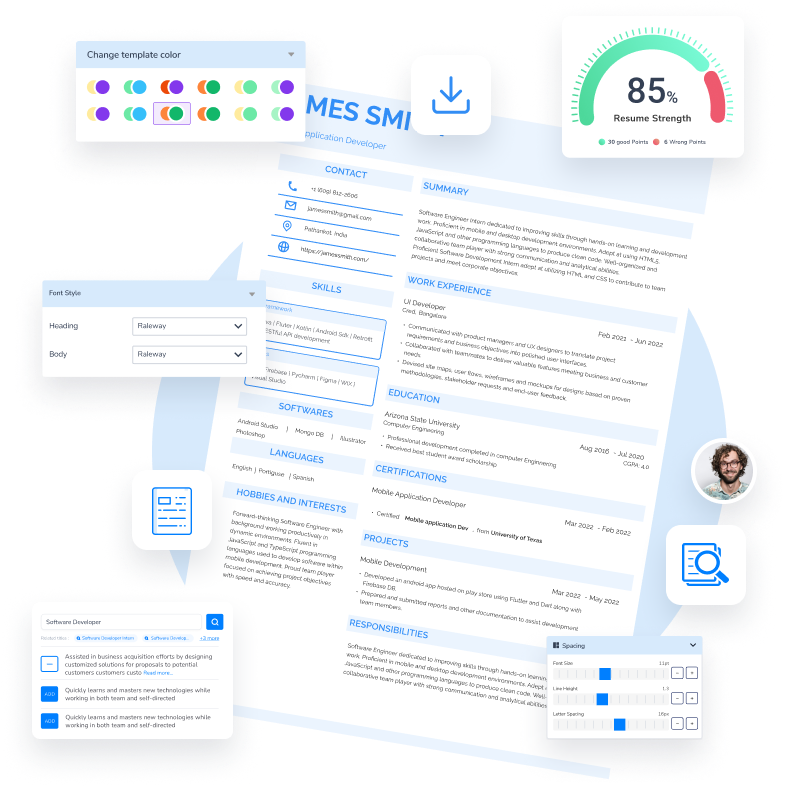 Build your resume in 10 minutes
Elevate your interview chances with our Modern Resume Templates that follows the exact 'Resume Rules' that employers look for.
Try Now for Free!
Build Your Resume
Excellent
4.8
out of 5 on
TrustPilot