Online Resume Builder Versus Resume-Writing Services: Which Should You Choose?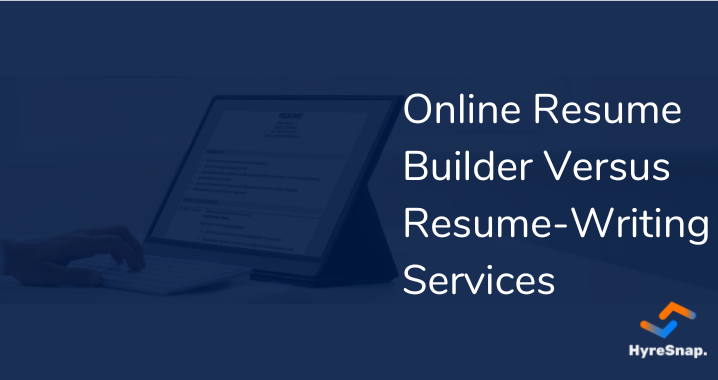 Throughout the hiring process, employers use resumes to learn more about candidates and determine whether they would be a suitable fit. 
Your CV should be simple to read; highlight essential experience while summarizing your accomplishments and talents. 
It should cover all the aspects. Thus, it might be intimidating to begin the process of producing or updating your resume. 
Nevertheless, getting assistance with your resume is simpler than ever in a world where resume-writing resources are widely accessible and reasonably priced. 
You may connect with top professional resume writers from all over the country online, and you can access resume-building tools that will walk you through the process step by step.
But which one fits you the best? Both paths can ultimately result in a strong resume, but the methods employed to get there differ greatly. Which course best suits your preferences and meets your needs is ultimately what matters
You can get a rough understanding of what each one offers, along with the advantages and disadvantages over here.
An interactive resume template that lets you fill in your information and construct a resume is known as an online resume builder. 
Websites that help you create resumes offer you a variety of tips on how to write one and walk you through the process. There are numerous resume-building websites, templates, and applications available, and most of them provide free trials.
Using resume templates and builders has pros and cons, just like everything else. 
Let our list of advantages and disadvantages help you balance your alternatives if you're debating whether to utilize one or just create your own resume.
ATS Friendly Well-designed Templates: There are a variety of resume templates available from each resume builder. The templates are reasonably simple and quick to fill out, allowing you to do so either directly on each page or through tabs organised by parts. 
This enables you to choose a layout that suits your sector the best and makes you look professional without having to pay a designer. According to your demands and goals, some resume builders will even advise which templates you should use.
Time-efficient: Creating borders, spacing, and designs from scratch would take a lot of effort; using templates will save you time.
Content suggestions: Most resume generators offer prewritten, adaptable, simple-to-fill fields that are then arranged into the relevant sections in accordance with the template you've selected. 
By doing so, you may concentrate on the text rather than checking that the margins are set correctly.
Smart tips: Some resume builders include writing advice. Once your resume is finished, some will check it to give you feedback on how to make it better or to let you know if you've forgotten to include something crucial.
You may download your finished resume in a variety of forms from several online resume builders, including Word, PDF, and Google Doc files.
Identical templates: If you use a resume builder, there's a high possibility that other resumes using the same template as yours will appear and feel similar to yours. Most job seekers resolve this by altering the border's color, font, alignment, etc.
Significant Gaps: The majority of resume templates have sections for work experience, achievements and education. If you lack the information to complete these parts, your resume may have a significant gap or appear unbalanced.
Texts from unattended placeholders: Placeholder text is used on resume-building websites to indicate where you should type your information. If you're not careful, you can leave these false texts and cause hiring supervisors who are looking through your résumé to become suspicious.
Today when you browse for Professional Resume writers, the results will brim up with millions of suggestions for the same. They enhance your resume and even write complementary thank-you letters and cover letters. 
Additionally, resume writing services aid job seekers in enhancing their online image to attract the attention of hiring managers.
Hiring a professional resume writing service has its own pros and cons, just like many other things.
ATS friendly resume: In order to rank higher on the ATS, a professional resume writer knows how to use the appropriate keywords, phrases, and content in your resume. 
If you are unfamiliar with the industry standards, it will be challenging to customise your resume on your own. So, it is in your best interest to hire a resume writing expert.
Updated with industry and recruiting trends: It's possible that you haven't updated your resume in a while. During that time, hiring procedures have undergone a significant adjustment. 
The team you have when you use a professional resume-writing service is one that is informed about the most recent trends and strategies to increase your chances of success. 
Professional resume writers have industry-specific information that will be useful, especially in a job market that is getting more and more competitive.
Grammatically correct and fine resume: Resume writers are pros at creating resumes. By hiring a resume writer, you can be sure that the document you will submit with your job applications is neat, expert, proofread, and error-free.
Can be Expensive: You will end up shelling out anything from 4000 to 8000 INR  if you hire a professional resume writer. Although the advantages of having a good career are indescribable, your wallet may suffer as a result.
Your resume doesn't seem you: Make sure you understand every word on your resume, even if it has been entirely redone, and that it still accurately represents you. The worst thing you can do is land a job interview with a fantastic résumé only to find out during the interview that you don't sound anything like your resume.
Outsource a crucial aspect of your job search: Once you begin outsourcing resume writing to a company, you might be required to do it on a regular basis. You are no longer learning how to write resumes for yourself. You'll have to pay every time you apply for a different role. 
Which one should you go for? There are numerous advantages regardless of the option you opt for. Using a resume maker could be a smart move if you have time and are a great writer. 
You have the extra advantage of a streamlined, easy-to-follow roadmap when using a builder to create a top-notch resume.
But let's say you join the expanding number of experts who are joining a cutthroat market. A professional resume writing service could provide you with the advantage you need to stand out from the competition in that situation.
Nowadays, intelligent systems have improved to a great level. Sometimes humans can err but the machines won't. 
Resume writers may customize your resume using the keywords and there are chances that they may miss some things. But the evolved versions of Resume builders using Artificial Intelligence, are diligent enough to include every keyword in your resume. 
You should choose your preference depending on the factors like time, cost involved, precision and many more.
If you opt to go with Resume builder, try creating your resume within a few minutes with our AI resume maker that helps you with varied templates, summaries, skill sets and sections to describe your achievements, education, experience and many more. 
It's pretty easy to handle and saves a lot of time.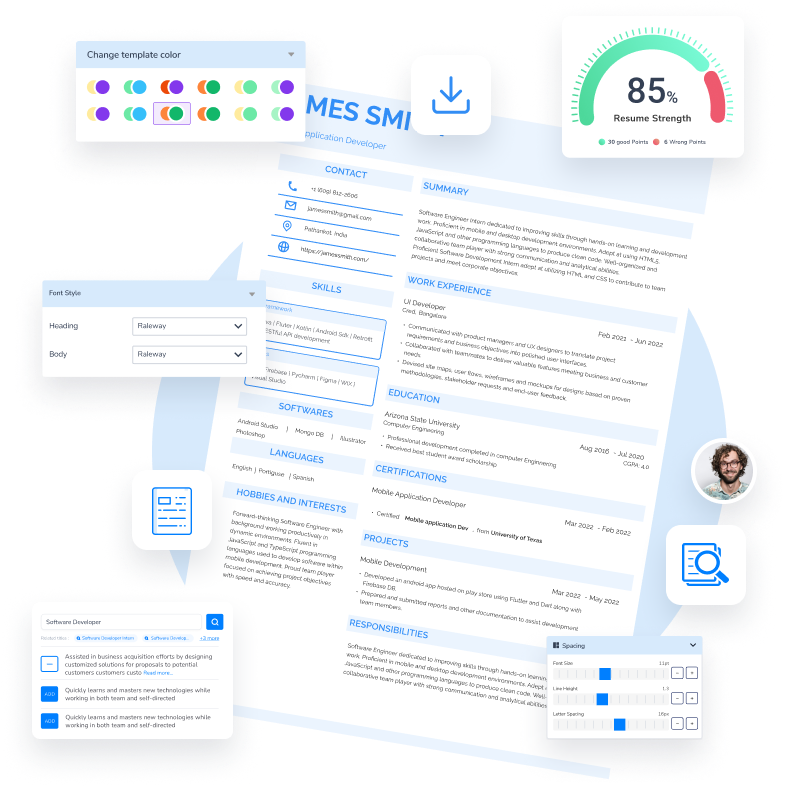 Build your resume in 10 minutes
Elevate your interview chances with our Modern Resume Templates that follows the exact 'Resume Rules' that employers look for.
Try Now for Free!
Build Your Resume
Excellent
4.8
out of 5 on
TrustPilot