List of Hobbies And Interests In Resume: 20+ Examples of 2023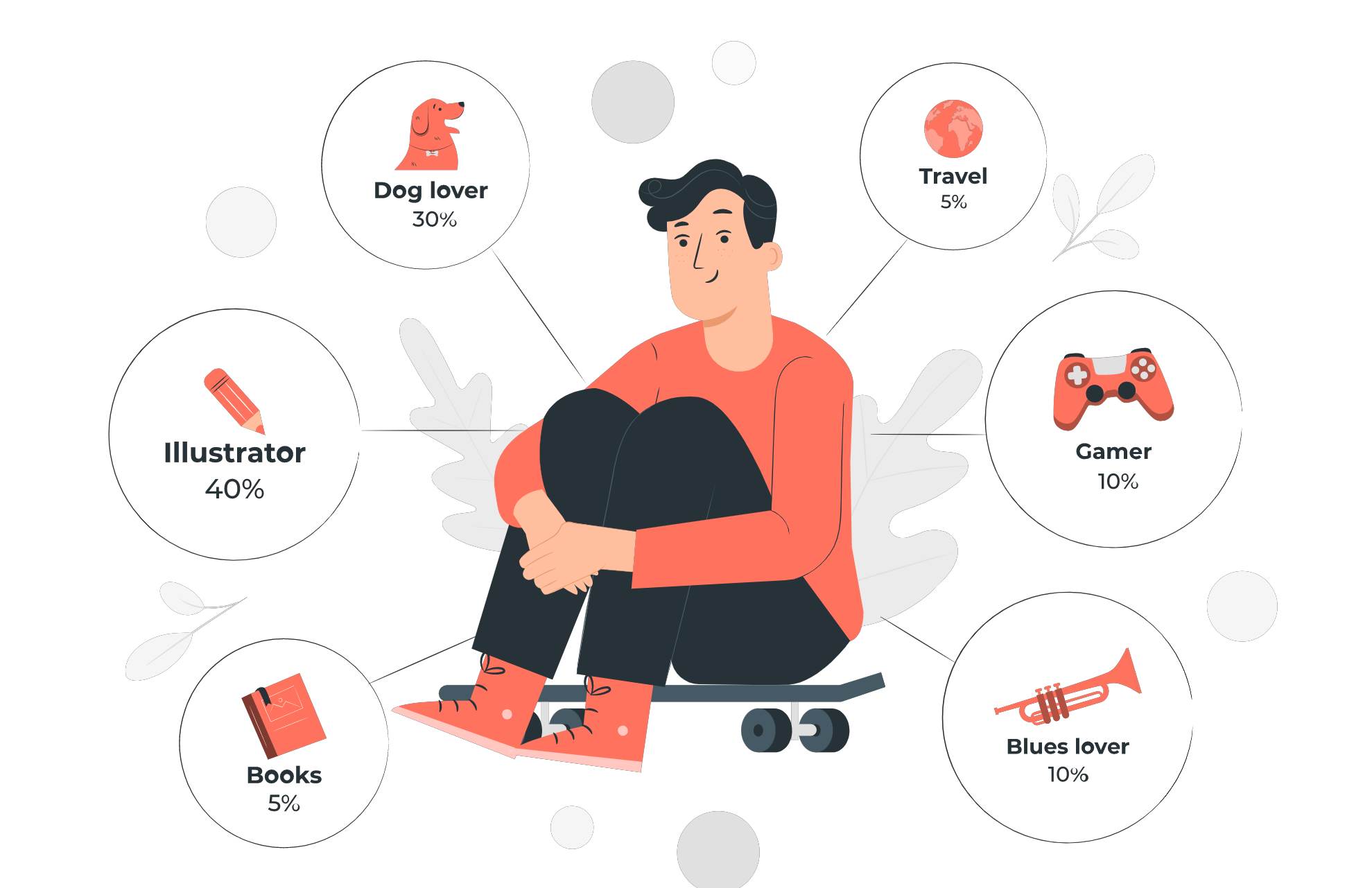 Hobbies and interests have no business being listed on a resume.
Wrong!                          
If used properly, interests on a resume can make you stand out from the competition, provide the hiring manager a glimpse into your personality, and maybe even land you the job!
As a fresher, it can be challenging to create a strong and compelling resume that sets you apart from other candidates.  
One way to make your resume stand out is by including hobbies and interests that demonstrate your skills on resume, personality, and work ethic. 
Hobbies and interests in resume can show potential employers that you have a range of skills and interests outside of work or education.
It can be daunting to know how and where to include hobbies and interests in your resume. Do not worry HyreSnap has got you covered. We will address all your queries including the following:
Need of a Good Resume?
What are Hobbies and Interests?
Why You Need Hobbies And Interests In Resume?
How To Include Hobbies In Resume?
Examples of interests and hobbies to list on a resume
Before we dwell into hobbies or interests in resume, first let's look at some facts about the necessity of a resume. 
A good resume is crucial in today's competitive job market. With recruiters spending an average of only 6 seconds reviewing a resume, it is essential to make a strong first impression and quickly convey your qualifications and skills. 
Resumes are the primary way for employers to find candidates, with 91% of them using them as their go-to recruiting tool. 
Moreover, with nearly all Fortune 500 companies using applicant tracking systems (ATS) to screen resumes before they even reach a human, it is essential to optimize your resume for ATS to get past this initial screening process. 
Studies have shown that a well-crafted resume can increase your chances of landing a job by up to 40%. Therefore, it is essential to invest time and effort into creating a strong resume that makes you stand out from other candidates.
A hobby is something you do for enjoyment. Hobbies are things you do on the side, usually unpaid and not professionally. 
Hobbies can be anything from participating in creative and artistic endeavours, enjoying sports, or learning new things, to collecting things like stamps or Americana.
Your interests are the things that excite you and make you want to learn more. The majority of the time, interests are more about learning and discovering theories, notions, and facts about things like history, animal behaviour, or even popular culture. 
For instance, if history is your interest, visiting museums would be your hobby.
There isn't a simple solution to this issue because it is dependent on a number of variables.
For instance, if you're an expert in your industry with many years of experience, you generally don't need to include a section on your resume listing your interests and hobbies. 
As a seasoned professional, you most likely have a tonne of qualifications to add to your CV in order to stand out from the competitors. 
A "hobbies and interests" section shouldn't be added if doing so will cause your resume to extend to page two. 
Contrarily, include your hobbies and interests on your resume might help you stand out as a candidate and fill up a whole page if you're a new graduate with no professional experience.
But enough with the speculative language! Let us explain when to include hobbies and interests on your resume and how doing so can help you land a job.
When including hobbies and interests on your CV, it's crucial to keep your aims and goals in mind. 
The hobbies and interests you list should show more than just your enjoyment of each one. Sports participation is one way to show that you can work well with others. 
Your leadership qualities can be characterized by participation in a discussion club or organization. Language proficiency will show commitment, perseverance, and cultural knowledge. 
Even a keen interest in unusual pursuits like gaming can show creativity and organization abilities.
In order to make up for a lack of experience, you may also fill in any holes on a resume with your interests and hobbies. 
The hiring manager will have a better understanding of your activities between jobs or between college and a profession if you list your hobbies and interests. 
The more work experience you have, the fewer talents and hobbies you will normally put on your resume because they are frequently utilized as fill-ins.
Here are some tips for including hobbies in your resume as a fresher:
Choose relevant hobbies: Your hobbies should be relevant to the job you are applying for. For example, if you are applying for a job in marketing, mentioning your passion for blogging or social media can demonstrate your interest and skills in the field.
Highlight transferable skills: Hobbies can also demonstrate transferable skills that are valuable in the workplace. For example, if you are a musician, you may have developed skills in collaboration, communication, and time management that can be valuable in any job.
Show your personality: Hobbies can also give potential employers a sense of your personality and work ethic. For example, if you enjoy hiking, it can demonstrate that you are active and enjoy challenges. If you are a volunteer, it can show that you are passionate about helping others and have a strong work ethic.
Keep it brief: While hobbies can be a valuable addition to your resume, they should not take up too much space. Keep your descriptions brief and to the point, and make sure that they are not distracting from the rest of your resume.
Be honest: Finally, be honest about your hobbies and interests. Don't try to include hobbies that you don't actually enjoy or that you think will impress potential employers. Instead, focus on hobbies that genuinely interest you and that you are passionate about.
The hobbies and interests you describe on your resume should be representative of your own interests and experiences, but you can use this list of examples as a template as you create your own. 
Finding personal hobbies that are most relevant to the position you're looking for can also be helpful. It can be beneficial to mention your love of reading and writing if you're applying for a writing position. 
List your gaming-related interests and pastimes if you're applying to be a video game developer.
Below is the example list you can refer on how to put creative hobbies on your CV.
By using the advice above, you can add hobbies and interests to your CV. Building a technically sound resume is still a challenging process.
Hence, Use the HyreSnap Resume Builder to make the process of creating a resume easier. It is a platform powered by artificial intelligence that can generate stunning resumes with little to no work.
 
You can use all of these suggestions to frame an effective skill section on your resume. However, if you're having trouble, you may write your resume in 2023 with the HyreSnap AI Resume Builder.
Additionally, you can contact our specialists at contact@hyresnap.com with any questions you may have regarding your career. We owe it to you to assist you in building a successful career in this period of intense competition.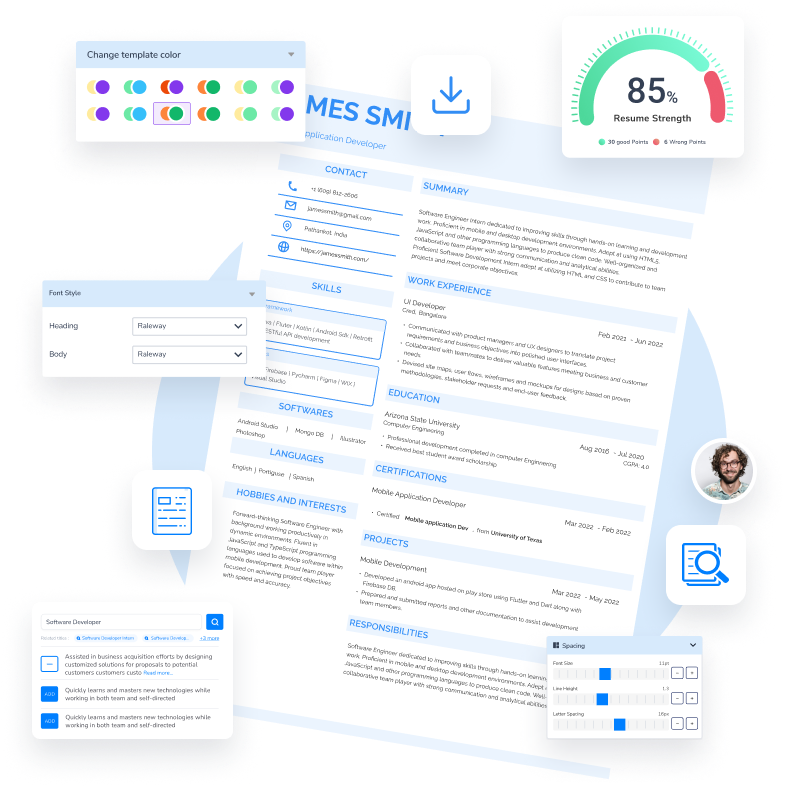 Build your resume in 10 minutes
Elevate your interview chances with our Modern Resume Templates that follows the exact 'Resume Rules' that employers look for.
Try Now for Free!
Build Your Resume
Excellent
4.8
out of 5 on
TrustPilot