10 Steps to Get a 6 Figure Salary in 2023 - Six Digit Salary India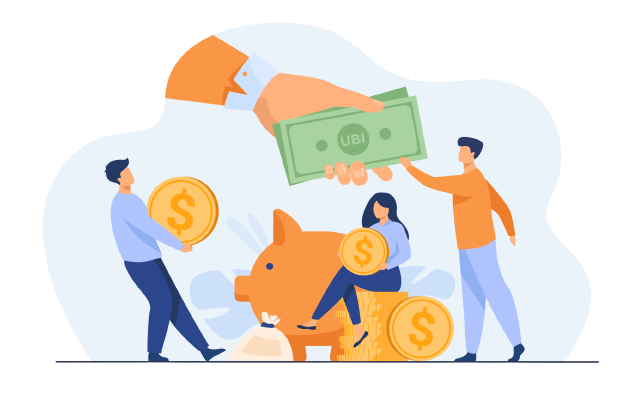 How to get a 6 figure salary in India?
Every person in this highly competitive era is struggling and seeking answers to similar questions for a luxurious life in India.
However, not everyone gets genuine advice to get a 6 figure salary in the Indian market. A recent report by financial express states that more than 76 lakh individuals get a salary between 10 lakhs to 1 crore annually in India.
The numbers seem huge but nothing against the overall Indian population. Hence, we are listing here all the fundamentals to get a 6 figure salary in India. Here we will discuss:
What is a 6 figure salary?

How to get a 6 figure salary?

Is a 6 figure salary enough?
Getting a 6 figure salary is the dream of many professionals nationwide. Even youngsters pursuing an undergraduate degree have dreams of earning 6 figure salaries. 
However, you need a professional degree, a polished skillset, and a job-winning resume to get a 6 figure salary in 2023.
You can earn a degree, learn trending skills by yourself, and rely on HyreSnap to build an impeccable resume. HyreSnap Resume Builder is an AI resume-building tool that can build professional resumes without wasting much time. 
Anyways, let us focus on learning more about 6 figure salaries in India:
A six figure salary means you have a salary of six figures, i.e., Rs. 100,000 per month or more than that. Millions of candidates are trying to get a salary like that, but not all of them succeed in this highly competitive Indian market.
Earning a 6 figure salary is not difficult in the current era as there are many profiles that require skills more than just educational degrees. 
However, we are showcasing the complete step-by-step path to get a 6 figure salary as a fresher in 2023.

Freshers might not get a 6 figure salary directly. However, following these points will eventually help you get that soon in your career:
Getting an educational degree is the first task to get a 6 figure salary. Hence, you must complete your degree course efficiently to advance your desired career path. 
For example, if you want to build a career in Information Technology/ Software development sector, you must get any of the following educational degrees:
After completing your degree course, you should start looking for job opportunities. Getting a job as a fresher is quite difficult, except you get an on-campus placement. 
If not, you might need other specializations from online learning platforms to showcase your skills via certifications. Here are some platforms that you can choose to get certified after graduation:
You can choose any other platform than these too, just ensure that it is an authentic one. After getting certified, you can search for jobs via different platforms, like:
Apart from this, you can also apply for internships, whose certifications will help you get a full-time job. You can apply for an internship via different online platforms like internshala.com.

Now that you have chosen a job opportunity or internship to apply for, it's time to build a professional resume.
Building a technically strong and ATS-friendly resume is not a piece of cake. You need to be focused and patient enough to craft it effectively.
Apply for your desired job with a professional resume and a cover letter and prepare for the interview.

You can find many online platforms providing interview questions and mock tests. You can practice via them.
If you use HyreSnap Resume Builder to write your resume, it also offers you a mock test facility to strengthen your interview skills and crack the interview on the first attempt.
Networking is a vital part of the growth in the current era. If you have a strong professional network, you will never be out of opportunities.
To build a strong professional network, you can focus on growing your network in the following areas:
You need to be open to all like-minded people and people from the same profession to strengthen your professional network in 2023.
After getting your desired job, You must work hard and smart simultaneously. We recommend you try to deliver excellent results.
 
You must not hesitate to ask for guidance from your manager or team leaders, but you must always complete the task in the given time with perfection.
If you are working fine and delivering the expected results, you should not hesitate to ask for a salary raise at appropriate times.
While asking for a salary hike, always keep some examples of your performance ready to support your salary rise request.

Also, you can ask your manager for feedback on how you can enhance your quality to get a salary hike soon.
We do not recommend switching careers frequently to get a six-figure salary. However, it's important to keep an eye on better opportunities.
You can start looking for better opportunities in your existing organization but also consider opportunities in other companies if the payscale is better.
You should not stop learning after getting your first job. Instead, we recommend getting certifications from online learning platforms in the niche you are working in.
You must be specialized in the area you are employed in to get a 6 figure salary in 2023.
Having more than one income stream in this competitive era is better. Hence, you can try part-time or freelance work to increase your earning in 2023 and live a better life.
Yes, a six-figure salary (a salary of at least INR 100,000 per month) is generally considered a good income in India and can provide a comfortable lifestyle for many people. 
However, it ultimately depends on the individual's lifestyle choices, spending habits, and financial goals.
In some cities, such as Mumbai, Delhi, and Bangalore, the cost of living is higher than in other parts of the country. 
Therefore, a six-figure salary may not be enough to afford a luxurious lifestyle. On the other hand, in smaller cities and towns, a six-figure salary can provide a more than a comfortable standard of living.
It's important to remember that while a six-figure salary may seem like a lot of money, having a proper financial plan in place to manage your finances and save for the future is crucial.
Here are some career profiles in India that have the potential to earn a six-figure salary or more:
Please note that earning a six-figure salary in these fields often requires years of experience, hard work, and dedication. Additionally, factors such as location, company size, and industry can also impact salary potential.
Getting a 6 figure salary job is quite difficult in India as you have to compete against hundreds of applicants. In such conditions, it is important to strengthen your application as much as you can.
Hence, we recommend using HyreSnap Resume Builder to build your resume for your next job hunt. It is an AI-powered resume-building platform that can craft highly impressive and technically strong resumes in a few minutes.
You can get a 6 figure salary with appropriate guidance. Considering this, we have listed everything required to grab a six figure salary job in 2023. In case you missed something, follow these below given key points:
For any other career assistance, feel free to contact our experts at contact@hyresnap.com. We are completely focused on helping job seekers get the job they desire.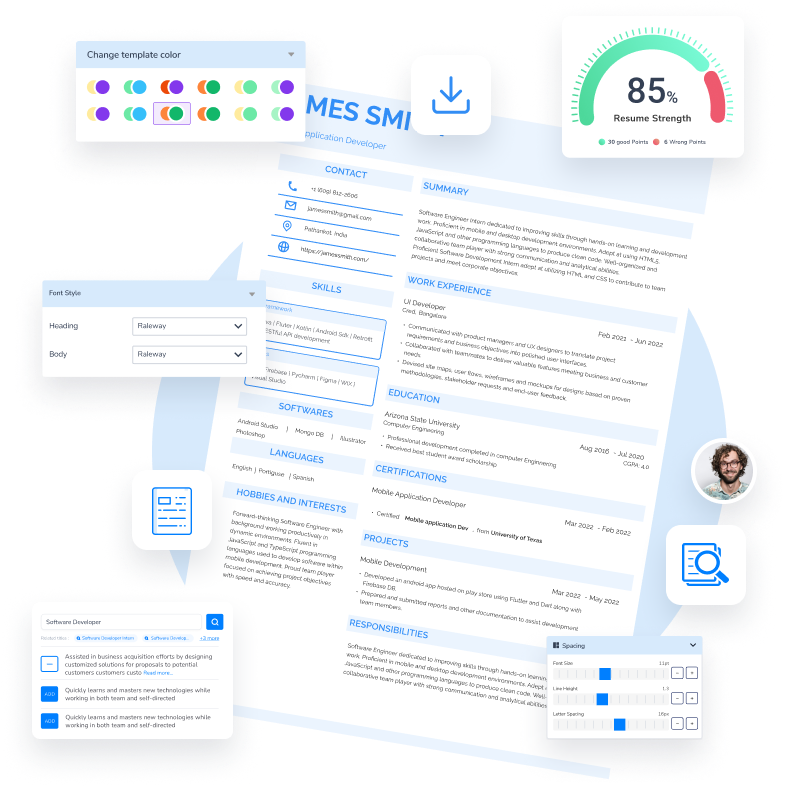 Build your resume in 10 minutes
Elevate your interview chances with our Modern Resume Templates that follows the exact 'Resume Rules' that employers look for.
Try Now for Free!
Build Your Resume
Excellent
4.8
out of 5 on
TrustPilot