User Defined Fields In Resume: A Guide On How To Write In 2023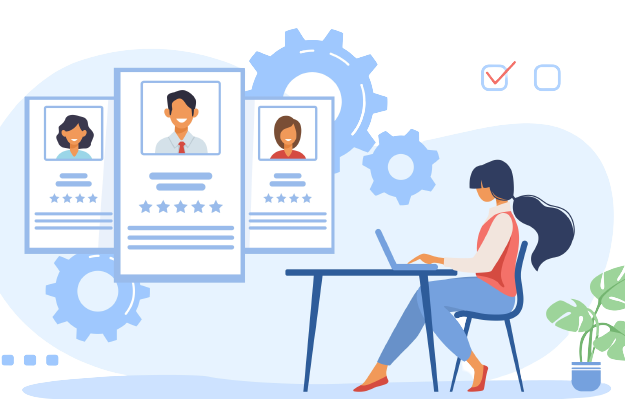 Job searching can be a daunting process…
With many factors at play that can impact its duration and success. On average, it takes job seekers 5-6 months to find a new job, according to research. 
However, this timeline can vary depending on several factors, such as the industry, location, and level of experience of the job seeker.
Another important factor to consider is the number of applications needed to secure an interview. 
A survey by TalentWorks found that it takes an average of 27 job applications to get one interview. This highlights the competitiveness of the job market and the need for job seekers to apply to multiple job postings.
Hence it become importance to have a job winning resume. HyreSnap Resume builder is your best buddy in landing on to your dream job. 
In this article, you will get all your queries addressed on resume writing including the following:
Why Resume Is Important?
What Are User Defined Fields In Resume?
Examples For User Defined Fields In Resume
How to use user defined fields in your resume?
Resume is a written document that provides a summary of an individual's education, work experience, skills, achievements, and other relevant information. 
It is often the first point of contact between a job seeker and a potential employer, and as such, it plays a crucial role in the hiring process. Here are some of the key reasons why a resume is important.
It is your ticket to getting noticed by potential employers. It is the first document that employers see when they evaluate your qualifications, experience, and skills. 
Therefore, it is important to create a resume that stands out from the rest. One way to do this is by using user-defined fields in your resume.
User-defined fields are custom fields that you create in your resume to highlight specific information about yourself. These fields allow you to organize and present your experience in a unique and effective way. 
Your resume is your personal marketing tool, and it should showcase your strengths, achievements, and unique qualities. 
Highlighting yourself in a resume can be challenging, as you need to balance promoting your abilities while still being professional and concise. 
However, with careful consideration and planning, you can create a resume that stands out and highlights your strengths. 
Lets look at these one by one in details.
Objectives In Resume
Objectives in a resume refer to a section where the job seeker states their career goals and what they hope to achieve in their professional life. 
This section usually comes after the personal information and before the work experience section of a resume.
The objectives section typically includes a short statement or a few bullet points that highlight the candidate's career aspirations, skills, and experience, as well as their value proposition to the potential employer. 
It can also indicate the type of position the candidate is looking for and what they hope to accomplish in that role.
Skills In Resume
Skills on a resume are specific abilities or competencies that a candidate possesses which are relevant to the job they are applying for. 
These can be technical or soft skills. Technical skills are job-specific, such as proficiency in a certain programming language, while soft skills are transferable across different jobs and industries, such as communication or leadership.
Technical Skills
These are skills that relate to specific software, tools, or technologies that are relevant to the job you're applying for. 
Examples of technical skills could include proficiency in programming languages, experience with design software, or familiarity with specific project management tools.
Soft skills
These are personal qualities or attributes that are valuable in the workplace. Examples of soft skills could include communication, teamwork, problem-solving, leadership, adaptability, and time management.
Summary Statement in CV
A summary statement in a CV, or curriculum vitae, is a brief section located at the beginning of the document that provides an overview of the candidate's qualifications, skills, and experience. 
It is also known as a professional summary, career summary, or summary of qualifications.
Highlights Section In Resume
The highlights section of a resume is a brief summary of your most important qualifications, skills, and achievements that are relevant to the job you are applying for. 
It is typically placed near the top of the resume, under your contact information and professional summary.
The purpose of the highlights section is to grab the attention of the employer and make a strong first impression. 
It should provide a quick snapshot of your abilities and accomplishments, and entice the reader to continue reading your resume.
Identify your key strengths and experiences: Before creating user-defined fields, it is important to identify your key strengths and experiences. 
These may include your technical skills, leadership experience, or industry expertise. By identifying your key strengths and experiences, you can tailor your resume to the specific requirements of the job you are applying for.
Create custom fields: Once you have identified your key strengths and experiences, create custom fields in your resume to highlight them. 
These fields can be anything that you think will help you stand out from other applicants. 
For example, you may want to create a field called "Technical Skills" and list your proficiency in programming languages, software applications, and other technical skills.
Prioritize your custom fields: When creating custom fields, it is important to prioritize them in order of importance. 
The most important fields should be listed first, followed by the less important ones. This will help the employer quickly identify your key strengths and experiences.
Use bullet points: When listing your experience in each custom field, use bullet points to make it easier to read. This will also help you avoid long paragraphs that may be difficult for the employer to scan quickly.
Keep it concise: While it is important to highlight your strengths and experiences, it is also important to keep your resume concise. 
Use short, impactful statements that showcase your accomplishments and abilities. Avoid using long sentences or unnecessary words.
By using the advice above, you can add user defined fields in resume sections. Building a technically sound resume is still a challenging process, though.
Use the HyreSnap Resume Builder to make the process of creating a resume easier. It is a platform powered by artificial intelligence that can generate stunning resumes with little to no work.
You can use all of these suggestions to frame an effective resume. However, if you're having trouble, you may write your resume in 2023 with the HyreSnap AI Resume Builder.
Additionally, you can contact our specialists at contact@hyresnap.com with any questions you may have regarding your career. We owe it to you to assist you in building a successful career in this period of intense competition.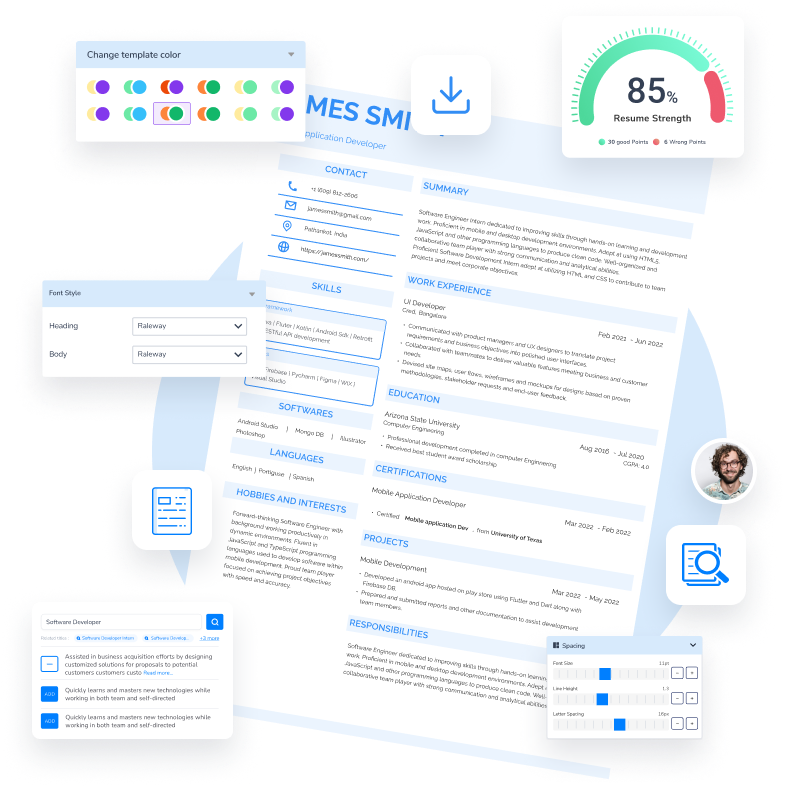 Build your resume in 10 minutes
Elevate your interview chances with our Modern Resume Templates that follows the exact 'Resume Rules' that employers look for.
Try Now for Free!
Build Your Resume
Excellent
4.8
out of 5 on
TrustPilot