How to Build a Professional Resume For Principal Jobs?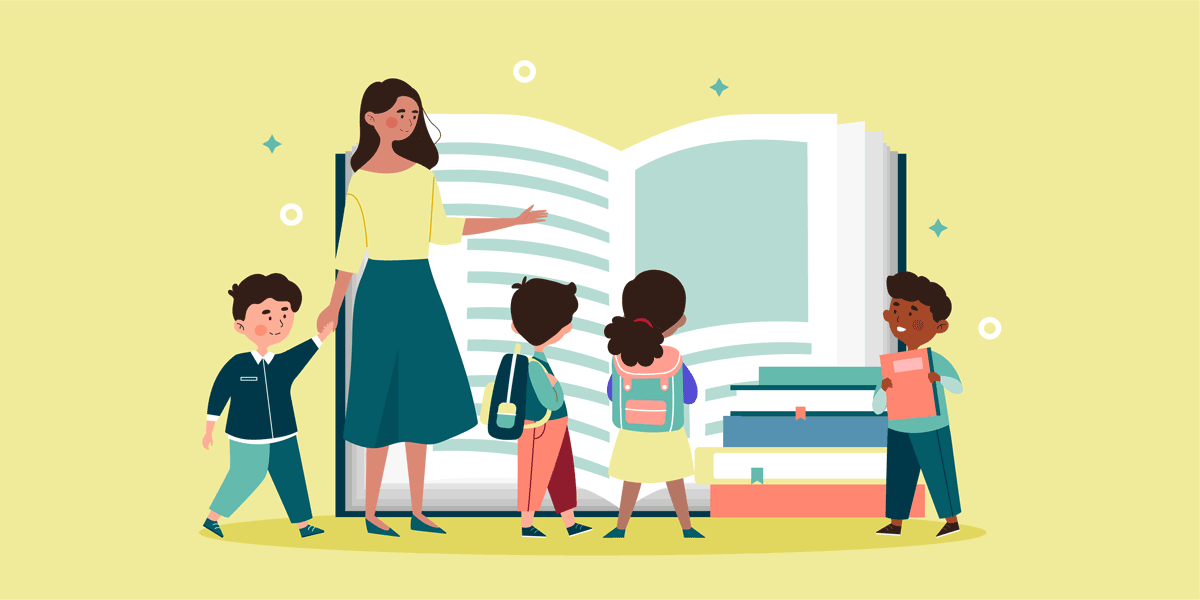 The role of a school principal is one of profound influence, shaping the educational journey of countless students. 
As you aspire to step into or grow in this esteemed position of leadership, your first step is to create a professional resume that captures your qualifications, experience, and vision. 
Your resume serves as a crucial tool that can open doors to principal jobs and convey your ability to drive academic excellence, cultivate a positive school culture, and lead with purpose.
Hence, we are here to help you build a professional resume for principal jobs by answering the following queries:
What are the fundamental responsibilities of a principal?

How a job description can help you build a principal resume?

How to build a resume for principal jobs?

Is a cover letter essential for principal jobs?
You will have to spend too much time and focus while building a resume. Hence, if you are in a hurry, try HyreSnap Online Resume Builder. It will minimize your resume-building time to 15 minutes.
If you are free to spend time, follow the guidelines below and craft a professional resume for principal jobs without any tools:
The role of a school principal is vital to the overall functioning and success of an educational institution. Principals are responsible for overseeing various aspects of the school, ensuring a safe and productive learning environment, and fostering a positive school culture. Here are some fundamental responsibilities of a principal:
Educational Leadership: The principal serves as the educational leader of the school, setting the vision, goals, and academic standards for the institution. They work with teachers and staff to ensure the curriculum meets educational standards and supports student learning.
Administrative Management: Principals are responsible for the day-to-day administrative operations of the school. This includes managing budgets, allocating resources, and overseeing the scheduling of classes and events.
Staff Management: The principal hires, trains, and evaluates teachers and support staff. They provide feedback, professional development opportunities, and support to ensure a high-quality teaching team.
Student Discipline and Welfare: Principals enforce disciplinary policies to maintain a safe and respectful learning environment. They address student behavior issues and work to promote a positive and inclusive school culture.
Parent and Community Engagement: Principals foster positive relationships with parents, families, and the community. They communicate with parents regularly, engage them in school activities, and seek community support for the school's initiatives.
School Safety: Principals ensure that the school campus is safe and secure for students, staff, and visitors. They collaborate with local authorities and implement safety protocols to address potential risks.
Curriculum Development: Principals work with teachers and curriculum specialists to develop and update the school's curriculum, ensuring it meets academic standards and is aligned with student needs.
Assessment and Accountability: Principals oversee student assessments and data analysis to track academic progress and identify areas for improvement. They use data to inform instructional decisions and support teachers in addressing student needs.
School Improvement Planning: Principals lead the school improvement process, identifying areas for growth and implementing strategies to enhance student achievement and school performance.
Policy Adherence: Principals ensure that the school operates in compliance with local, state, and federal education policies and regulations.
Crisis Management: In the event of emergencies or crises, principals take charge of decision-making and communication to address the situation effectively.
Professional Development: Principals support the professional growth of teachers and staff through workshops, training sessions, and opportunities for continuous learning.
Public Relations: Principals represent the school to the broader community, attending meetings and events and serving as the spokesperson for the institution.
You can use the job description to enhance the technical strength of your resume. The job description will give you an insight into the company's requirements and profile responsibilities.
Moreover, it will also give you the technical terms that you can use while writing your resume details. You can check an example of the principal job description below.
Principal Job Description Example:
Job Title: Principal - Delhi Public School, [Bengaluru]
About Delhi Public School:
Delhi Public School (DPS) is a renowned educational institution known for its commitment to academic excellence, holistic development, and fostering a nurturing learning environment. With a legacy of providing quality education, DPS seeks an exceptional and visionary Principal to lead our [Location] branch and uphold our tradition of excellence in education.
Job Summary:
As the Principal of Delhi Public School, you will serve as the educational leader responsible for creating a conducive learning environment, promoting academic achievement, and fostering the overall growth and development of students and staff. You will collaborate with teachers, parents, and stakeholders to advance the school's mission, implement innovative teaching practices, and ensure a vibrant school community.
Responsibilities:
Educational Leadership: Set a clear vision for academic excellence and ensure the school's educational programs align with the CBSE curriculum and academic standards. Develop and implement effective teaching strategies and instructional methods to enhance student learning outcomes.
Staff Management: Recruit, train, and evaluate teaching and administrative staff, providing feedback and professional development opportunities. Foster a positive work culture that encourages collaboration, creativity, and professional growth among staff members.
Student Welfare and Discipline: Ensure a safe, inclusive, and supportive learning environment for students, addressing disciplinary matters promptly and fairly. Monitor student progress, counseling and supporting students as needed to achieve their full potential.
Parent and Community Engagement: Build strong partnerships with parents and families, communicating regularly about student progress, school events, and initiatives. Engage with the local community and stakeholders, seeking their support and involvement in school activities.
School Management and Operations: Oversee the day-to-day operations of the school, including managing budgets, resources, and facilities. Collaborate with administrative staff to ensure efficient school administration and adherence to policies and procedures.
Curriculum Development and Innovation: Lead the development and enhancement of the school's curriculum, incorporating innovative teaching methodologies and interdisciplinary approaches. Promote the use of technology in education to enhance learning experiences.
School Improvement: Facilitate school improvement planning, analyzing student performance data, and implementing strategies to enhance academic achievement. Encourage a culture of continuous improvement among staff and students.
Public Relations and Communication: Represent the school in the community, maintaining positive relationships with external organizations and stakeholders. Effectively communicate the school's mission, achievements, and activities to the public.
Qualifications:
Master's degree in Education or a related field, with a minimum of [X] years of experience in educational leadership.
Proven track record of successful school administration, with a demonstrated commitment to academic excellence and student welfare.
In-depth knowledge of the CBSE curriculum and educational best practices.
Strong leadership and communication skills, with the ability to inspire and motivate staff and students.
Familiarity with technology integration in education and its application in a modern learning environment.
Crafting a professional resume for Principal jobs requires careful attention to detail, a focus on leadership qualities, and a clear demonstration of your educational expertise. 
First, you must pick the reverse chronological or combination resume format and follow these steps to create an effective resume:
Header
Begin your resume with a clear and professional header that includes your full name, contact information (phone number and email address), and professional title ("Principal").
Summary/Objective
Write a compelling summary or objective statement that showcases your qualifications, educational leadership experience, and career goals as a Principal. Keep it concise and impactful.
Educational Leadership Experience
Highlight your work experience in educational leadership roles, such as Principal, Vice Principal, or other administrative positions in schools. Emphasize your achievements and contributions in each role, showcasing your ability to lead, motivate, and manage staff, improve academic performance, and create a positive school culture.
Educational Background
Mention your highest educational degree(s) and relevant certifications. Include the name of the university or institution, degree obtained and graduation year.
Skills
Create a dedicated section to list your key skills related to educational leadership and administration. Include skills such as curriculum development, staff management, student discipline, strategic planning, community engagement, and data-driven decision-making.
Achievements
Add a separate section to highlight your most notable achievements as a Principal. Include any awards, recognition, or accomplishments that demonstrate your effectiveness as an educational leader.
Professional Development
Mention any relevant professional development programs, workshops, or conferences you have attended to stay current with educational trends and best practices.
Publications or Presentations (Optional)
If applicable, include any educational publications, articles, or presentations you have authored or delivered.
Professional Memberships
Mention any relevant memberships in educational leadership organizations or associations.
References
Conclude your resume by stating that references are available upon request. Avoid including specific references on the resume itself.
Tips for Crafting Your Professional Principal Resume:
Tailor your resume to each Principal job application, highlighting the skills and experiences that match the specific school's requirements.

Use clear and concise language, and avoid jargon or overly technical terms.

Quantify your achievements whenever possible, using metrics or numbers to demonstrate the impact of your work.

Be honest and accurate in presenting your qualifications and experiences.

Proofread your resume carefully to ensure there are no errors or typos.
To help you understand the placement of every resume section better, we have listed a sample resume for principal jobs below. It will help you organize your resume professionally.
Sample Resume For Principal Jobs:
Kamlesh Garg
[Your Address]
[City, State, Zip Code]
[Your Email Address]
[Your Phone Number]
Summary:
Highly accomplished and visionary educational leader with over 15 years of experience as a Principal. Committed to academic excellence, student development, and fostering a positive school culture. Demonstrated success in implementing innovative teaching methods, improving student performance, and creating a nurturing learning environment. Seeking the position of Principal to lead and inspire a dynamic educational community at a progressive institution.
Skills:
Educational leadership and administration
Curriculum development and implementation
Teacher professional development
Data analysis and assessment
School improvement planning
Parent and community engagement
Student discipline and welfare
Team leadership and motivation
Professional Experience:
Principal
[ABC Public School], [City, State]
[Dates of Employment]
Provided strategic leadership and direction to a diverse educational community of [number] students and [number] faculty members.
Implemented a data-driven approach to monitor student progress and academic performance, resulting in a [percentage] increase in overall student achievement.
Spearheaded the development and implementation of a comprehensive school improvement plan, resulting in the school's recognition as a "Model School" by the state education department.
Led initiatives to enhance teacher professional development, resulting in a [percentage] increase in the adoption of innovative teaching methodologies.
Fostered a positive and inclusive school culture through the implementation of student engagement programs and character-building initiatives.
Principal
[XYZ International School], [City, State]
[Dates of Employment]
Led a team of [number] teachers and staff, promoting collaboration and a shared commitment to student success.
Developed and monitored school budgets, ensuring optimal allocation of resources to support academic and extracurricular programs.
Implemented a comprehensive student discipline program, resulting in a [percentage] reduction in disciplinary incidents and an improvement in student behavior.
Introduced a parent engagement strategy, leading to increased parental involvement in school activities and improved communication between the school and parents.
Initiated partnerships with community organizations to enhance students' learning experiences through experiential learning opportunities.
Education:
Master of Education in Educational Leadership
[University Name], [City, State]
[Year of Graduation]
Bachelor of Science in [Subject]
[University Name], [City, State]
[Year of Graduation]
Certifications:
Principal's License (State Certification)
[Any other relevant certifications]
Professional Memberships:
Member, [Name of Educational Leadership Association]
Publications and Presentations:
[List any relevant publications or presentations]
References:
Available upon request.
Yes, a cover letter is essential for Principal jobs. A well-crafted cover letter complements your resume and provides you with an opportunity to showcase your qualifications, passion for education, and leadership abilities in a more personalized manner. It allows you to highlight your unique experiences and achievements, demonstrating why you are the ideal candidate for the Principal position.
Here are some reasons why a cover letter is essential for Principal jobs:
Personalization: A cover letter enables you to address the specific school or educational institution you are applying to. It shows that you have taken the time to research the school's values, goals, and achievements and are genuinely interested in being a part of their community.
Demonstrates Interest: A cover letter allows you to express your enthusiasm for the Principal role and the opportunity to contribute to the school's success. It shows your commitment to making a positive impact on students, teachers, and the overall educational environment.
Highlights Leadership Skills: In a cover letter, you can provide specific examples of your leadership experiences and how you have successfully managed educational programs, improved student outcomes, and fostered a positive school culture.
Addresses Potential Gaps: If there are any aspects of your resume that need further explanation or clarification, a cover letter provides the space to address them. You can use it to address any potential gaps in your experience or transitions in your career.
Demonstrates Communication Skills: As a Principal, effective communication is crucial. A well-written cover letter showcases your ability to communicate clearly and persuasively, setting a positive example for the school community.
Encourages Further Consideration: A compelling cover letter can entice the hiring committee to review your resume and application more attentively. It can increase your chances of being selected for an interview.
We have mentioned all the details to craft a professional resume for principal jobs in 2023. If you find the process complex, we recommend using HyreSnap Online Resume Builder. It is an AI-based platform that can frame job-winning resumes for principal jobs in easy steps.
Check out the key offerings by this modern resume builder below:
You can follow the resume-building guidelines for the principal jobs above. Additionally, we are also listing the key takeaways for this guide below to help you revise everything in a snap:
Choose a professional resume format, i.e., combination or reverse chronological

Add every essential section to outline your principal resume professionally

Start writing your resume details in bullet points except for the summary/objective

Highlight key metrics and technical keywords in the work experience section

Write your soft and technical skills in separate sections for better visibility

Mention your resume summary/objective in easy-to-read language

Proofread your complete resume after summing up everything to remove mistakes

Furthermore, you can get personalized assistance with our career experts at info@hyresnap.com. We have a diverse team of experts who are entirely determined to help every job seeker get a suitable job.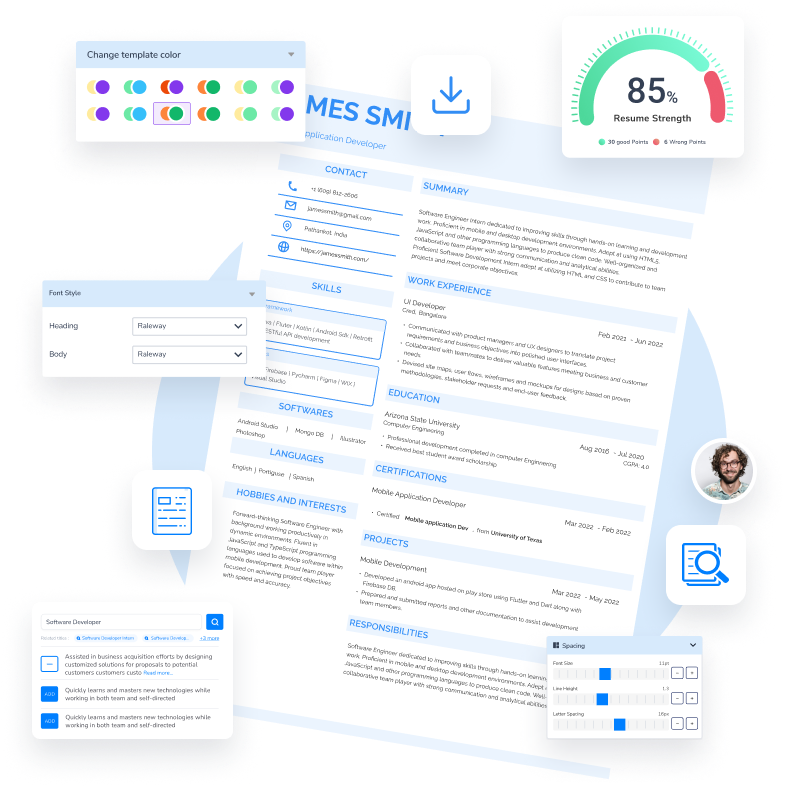 Build your resume in 10 minutes
Elevate your interview chances with our Modern Resume Templates that follows the exact 'Resume Rules' that employers look for.
Try Now for Free!
Build Your Resume
Excellent
4.8
out of 5 on
TrustPilot