10+ Tricks to Craft a Professional Resume For Journalist Jobs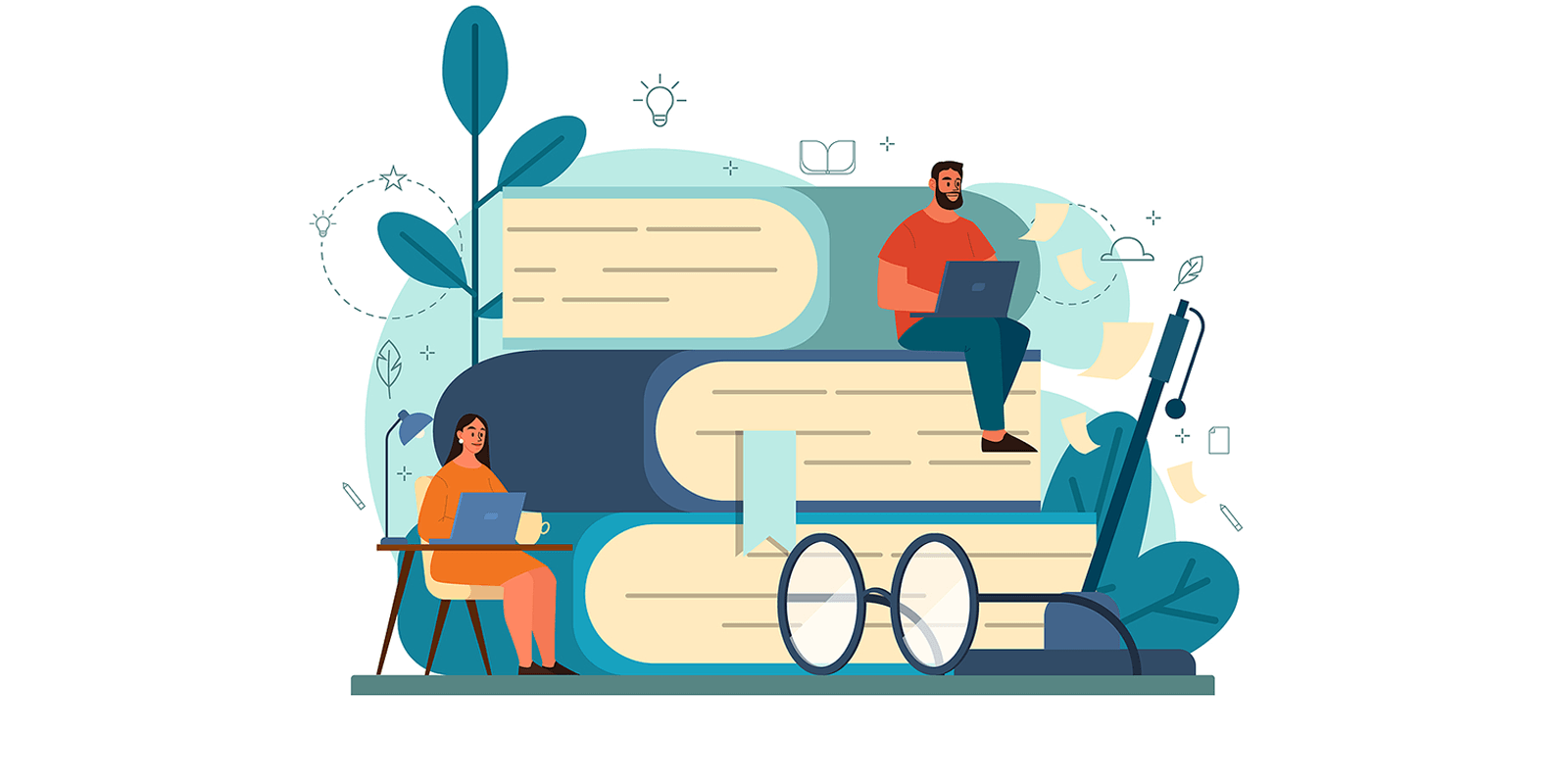 In the realm of storytelling and information dissemination, journalists play a pivotal role in shaping public discourse and fostering a well-informed society. 
Aspiring to join this dynamic profession requires more than just a passion for writing. It demands a meticulously crafted resume that showcases your journalistic prowess, communication skills, and ability to uncover the truth. 
Whether you're a seasoned journalist looking to advance your career or an aspiring wordsmith eager to break into the field, this comprehensive guide will unravel over 10 invaluable tricks to help you create a professional journalist resume.
For instance, you will get answers to the following resume-making questions:
What are the essential skills to become a journalist?

What are the fundamental responsibilities of a journalist?

How to use a job description to build a journalist resume?

What are the essential sections in a journalist resume?

How to write a journalist resume summary?
Resume building is complex, and even experienced professionals sometimes get annoyed with the process. Hence, we recommend using HyreSnap Online Resume Builder to craft your resume in 15 mins without affecting its technical strength.
If you want to build your journalist resume without any AI help, read this guide carefully and follow the steps:
Becoming a journalist requires a diverse set of skills to effectively gather, analyze, and communicate news stories and information. Here are some essential skills required to become a successful journalist:
Strong Writing Skills: Journalists must have excellent writing abilities to craft clear, accurate, and compelling news stories. They should be proficient in grammar, syntax, and writing styles.
Research Skills: Journalists need to be adept at conducting thorough research to gather accurate and reliable information for their stories. This includes interviewing sources, fact-checking, and using various sources like databases and archives.
Interviewing Skills: Effective interviewing is essential for journalists to gather information from sources, conduct insightful interviews, and ask relevant and probing questions.
Objectivity and Integrity: Journalists must maintain objectivity and uphold ethical standards in their reporting. They should present information fairly and without bias.
Critical Thinking: Journalists should possess critical thinking skills to evaluate information critically, identify misinformation, and discern the significance of a story.
Time Management: Meeting deadlines is crucial in journalism. Journalists should be able to manage their time efficiently to deliver news stories promptly.
Adaptability: The field of journalism is fast-paced and ever-changing. Journalists need to be adaptable and ready to cover various topics and situations.
Multimedia Skills: Modern journalism often involves multimedia elements, such as photography, videography, and social media. Knowledge of multimedia tools and platforms is beneficial.
Communication Skills: Apart from writing, journalists should be effective communicators, both verbally and in writing, to convey information clearly to a wide audience.
Tech Savviness: Journalists should be comfortable using digital tools, content management systems, and online research platforms.
Networking: Building and maintaining a network of contacts, including sources and other professionals, can help journalists access information and find unique stories.
Resilience: Journalism can be challenging, involving high-pressure situations and negative feedback. Resilience is crucial to persist and continue producing quality work.
Language Proficiency: For journalists working in multilingual regions or covering international news, proficiency in multiple languages is a valuable asset.
Empathy: Understanding and empathizing with people from diverse backgrounds can lead to more humanistic and inclusive reporting.
Legal Knowledge: Journalists should have a basic understanding of media law, including libel, privacy, and copyright, to avoid legal issues in their reporting.
Journalists play a critical role in society by providing accurate, timely, and impartial information to the public. Their responsibilities go beyond just reporting news. Here are some fundamental responsibilities of a journalist:
Gathering Information: Journalists are responsible for collecting information through research, interviews, and firsthand observations. They seek credible sources and verify the accuracy of the information they gather.
Investigative Reporting: Journalists may delve into in-depth investigations to uncover stories and issues that may not be readily apparent. They expose corruption, misconduct, and injustices through investigative journalism.
Fact-Checking: Ensuring the accuracy of the information presented is a primary responsibility of journalists. They verify the facts and sources before publishing or broadcasting a story.
Writing News Stories: Journalists craft news stories that are clear, concise, and informative. They adhere to the principles of journalism, presenting information objectively and without bias.
Objectivity and Impartiality: Journalists strive to maintain objectivity and impartiality in their reporting. They avoid personal opinions and biases that could influence the presentation of information.
Ethical Reporting: Journalists adhere to ethical guidelines, including respect for privacy, sensitivity to cultural differences, and protecting vulnerable sources.
Covering Events: Journalists report from various events, such as press conferences, rallies, and meetings, to provide firsthand accounts of newsworthy occurrences.
Interviewing: Conducting interviews with individuals, experts, or witnesses is a crucial aspect of journalism to gather valuable insights and perspectives.
Story Pitching: Journalists identify compelling stories and pitch them to their editors or media outlets for publication.
Handling Breaking News: Journalists respond quickly to breaking news, reporting events as they unfold and providing accurate and timely updates.
Multimedia Reporting: With the rise of digital media, journalists may use multimedia tools such as photography, video, and social media to enhance their reporting.
Holding Power to Account: Journalists act as watchdogs, holding governments, institutions, and powerful individuals accountable for their actions and decisions.
Promoting Transparency: Transparency is key in journalism. Journalists disclose any potential conflicts of interest and are open about their sources and methods.
Protecting Sources: Journalists may need to protect their sources' identities, especially when dealing with sensitive or controversial stories.
Being Responsible and Fair: Responsible journalism involves being sensitive to the potential impact of a story on individuals and communities. Journalists strive to report fairly and avoid sensationalism.
Continuous Learning: Journalism is an evolving field, and journalists must continuously learn and adapt to changes in technology, media trends, and reporting methods.
You can read the job description to know all the fundamental profile duties and get technical terms for your resume. You can add the technical keywords picked from the job description to your resume to improve its quality. 
Below you can see a job description example similar to the ones you will see in the real world.
Journalist Job Description Example:
Job Title: Journalist
Company: XYZ News Agency
Location: [City, State]
About XYZ News Agency:
XYZ News Agency is a reputable and fast-growing media organization dedicated to providing accurate, unbiased, and up-to-date news and information to our diverse audience. We cover a wide range of topics, including politics, current affairs, business, technology, culture, and more. As a forward-thinking news agency, we prioritize journalistic integrity and value the contributions of our team members in shaping the media landscape.
Job Summary:
We are seeking a passionate and skilled Journalist to join our dynamic team. As a Journalist at XYZ News Agency, you will be responsible for researching, writing, and reporting news stories across various beats. You will contribute to our mission of delivering high-quality and impactful journalism to our audience, both through traditional media channels and digital platforms.
Responsibilities:
News Reporting: Conduct thorough research to gather accurate and reliable information for news stories. Cover assigned beats and events, conduct interviews, and write well-crafted news articles.
Investigative Journalism: Pursue investigative stories to expose issues of public interest, corruption, and injustices. Uncover new angles and provide in-depth analysis.
Fact-Checking and Verification: Ensure the accuracy and authenticity of information through meticulous fact-checking and verification procedures.
Story Pitching: Identify compelling story ideas and pitch them to the editorial team for consideration and publication.
Digital Reporting: Embrace digital media and utilize multimedia tools to enhance reporting, such as incorporating photos, videos, and interactive elements.
Breaking News Coverage: Respond promptly to breaking news situations, reporting events as they unfold with accuracy and efficiency.
Objectivity and Impartiality: Maintain journalistic integrity by presenting information objectively and without personal bias.
Collaborative Approach: Work closely with editors, fellow journalists, and other team members to ensure cohesive and comprehensive news coverage.
Adherence to Editorial Guidelines: Follow the news agency's editorial guidelines and style standards to ensure consistency in reporting.
Source Protection: Protect the identities and confidentiality of sources, especially in sensitive or investigative stories.
Community Engagement: Engage with the audience and respond to their queries and feedback professionally and respectfully.
Continuous Learning: Stay updated with current events, industry trends, and advancements in journalism practices.
Requirements:
Bachelor's degree in Journalism, Communications, or a related field.
Proven experience as a Journalist, preferably with a portfolio of published articles.
Strong writing and reporting skills, with the ability to produce accurate and engaging news content.
Sound knowledge of media law, ethics, and journalistic principles.
Proficiency in digital media tools and platforms.
Demonstrated ability to work under tight deadlines and adapt to fast-paced newsroom environments.
Excellent communication and interpersonal skills.
Commitment to journalistic integrity and impartial reporting.
To enhance the professionalism and effectiveness of your journalist resume, you can add the following resume sections to it:
Header

Contact Details

Resume Objective/Summary

Key Skills

Technical Skills

Work Experience

Training & Internship

Education Details

Certifications

Extracurricular Activities

Additional Information
Writing a compelling and effective Journalist Resume Summary requires highlighting your key skills, experiences, and achievements in a concise and impactful manner. It serves as a snapshot of your professional background and expertise, enticing the hiring manager to read further. 
Here's a step-by-step guide to crafting an impressive Journalist Resume Summary:
Start with a Strong Opening
Begin the summary with a strong opening statement that immediately grabs the reader's attention. Use an engaging and relevant adjective or phrase to describe your journalistic expertise. For example: "Versatile and accomplished journalist with a passion for investigative reporting."
Mention Your Years of Experience
Include the number of years of experience you have as a journalist. This gives the reader a quick idea of your level of expertise. For instance: "Over 7 years of experience in reporting and covering diverse news beats."
Highlight Your Core Skills
Identify the key skills that make you a standout journalist. These skills should align with the requirements of the job you are applying for. Some essential skills to include are writing, research, fact-checking, interviewing, and multimedia reporting.
Showcase Notable Achievements
Provide a glimpse of your significant achievements as a journalist. Mention any awards, recognition, or impactful stories you have covered. Use quantifiable metrics or numbers whenever possible to demonstrate the impact of your work. For example: "Recipient of the XYZ Journalism Award for an investigative piece that led to a government inquiry."
Tailor to the Job
Customize the Resume Summary to match the specific job you are applying for. Refer to the job description and use relevant keywords to showcase your suitability for the role.
Keep it Concise
The Resume Summary should be brief and to the point. Aim to keep it within 3-4 sentences or bullet points.
Example of a Journalist Resume Summary:
"Versatile and accomplished journalist with over 7 years of experience in reporting and covering diverse news beats. Skilled in investigative journalism, fact-checking, and writing compelling news stories. Recipient of the XYZ Journalism Award for an investigative piece that led to a government inquiry. Proficient in multimedia reporting, with a track record of delivering accurate and impactful news content. Committed to upholding journalistic integrity and delivering timely and engaging news to a wide audience."
You can check the below-mentioned journalist resume example before building one for your next job application. It will help you prepare your resume professionally without any confusion.
Sample Resume For Journalist Jobs:
Joseph Mathew
[Your Address]
[City, State, Zip Code]
[Your Email Address]
[Your Phone Number]
Summary:
Versatile and dedicated journalist with over 8 years of experience in investigative reporting and multimedia journalism. Adept at crafting compelling news stories, conducting in-depth research, and delivering accurate and impactful content. Award-winning journalist with a track record of breaking significant news stories. Proficient in digital media tools and committed to upholding journalistic integrity.
Professional Experience:
Senior Investigative Journalist
[ABC News Network], [City, State]
[Dates of Employment]
Conduct in-depth investigations and research to uncover stories of public interest, exposing corruption and societal issues.
Write and produce investigative reports that have led to government inquiries and policy changes.
Collaborate with a team of journalists, researchers, and editors to deliver comprehensive and impactful news stories.
Utilise multimedia tools to enhance reporting, including video interviews, infographics, and interactive elements.
Received the "Journalist of the Year" award for uncovering a high-profile corporate scandal.
Staff Reporter
[City Times], [City, State]
[Dates of Employment]
Covered a wide range of news beats, including politics, education, and local events.
Conducted interviews with sources to gather accurate and relevant information for news stories.
Produced engaging and informative news articles under tight deadlines.
Assisted in digital reporting, managing the publication's social media presence, and engaging with the audience.
Earned recognition for in-depth coverage of community events and human-interest stories.
Freelance Journalist
[Various Media Outlets]
[Dates of Freelance Work]
Contributed investigative pieces and feature articles to reputable media outlets.
Covered breaking news events and delivered timely reports to various news agencies.
Developed a diverse portfolio of published work, including travel writing and opinion pieces.
Received positive feedback from editors and audiences for exceptional writing and reporting skills.
Education:
Bachelor of Arts in Journalism
[University Name], [City, State]
[Year of Graduation]
Skills:
Investigative journalism
Research and fact-checking
Writing and Editing
Multimedia reporting
Digital media tools
Interviewing
News Analysis
Social media management
Time management and meeting deadlines
Journalism ethics and integrity
Awards and Recognition:
"Journalist of the Year" - [Year], [Awarding Organization]
[Any other relevant awards or recognitions]
References:
Available upon request.
You can check all the important instructions on resume-building for journalist jobs above. However, if you are worried about its quality, we recommend using HyreSnap Online Resume Builder.
It is a modern resume-framing platform that will help you craft a professional and high-quality journalist resume in 15 minutes. Have a look at the major offerings by this 21st-century resume builder below:
We have listed all the practical steps that you can follow to build a job-winning journalist resume in 2023. For your convenience, below are the key takeaways of this resume-building guide:
Pick a reverse chronological or combination resume format

Outline your resume with all the essential resume sections

Write your work details and skills in bullet points

List your technical and soft skills in different sections

Highlight your achievements and technical terms

Proofread your resume with a focused mind to rectify mistakes

Furthermore, you can also leverage the knowledge of our career experts to build your resume at info@hyresnap.com. We are here to help every individual frame a bright career.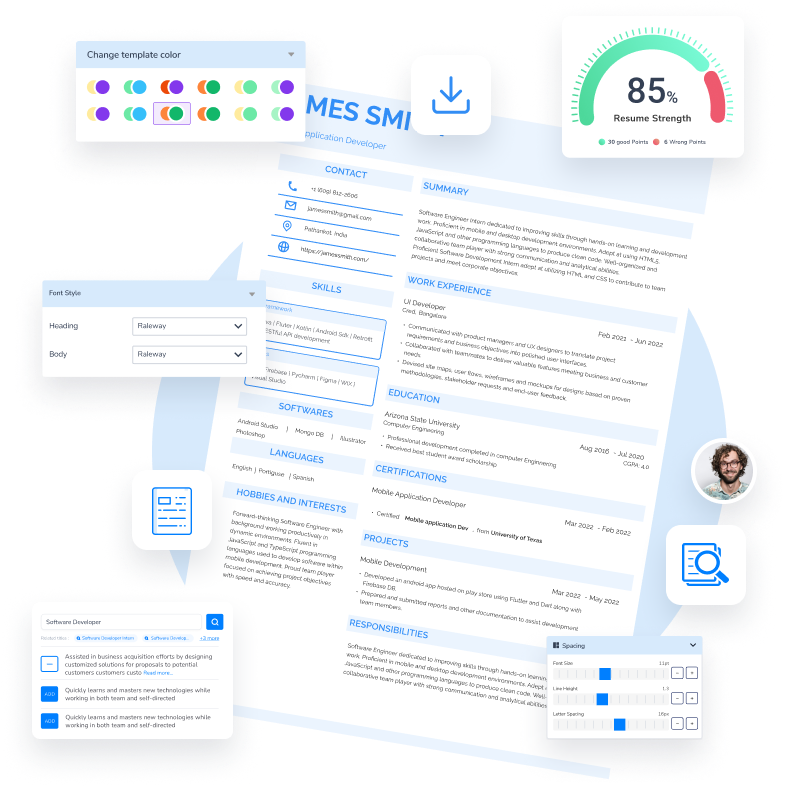 Build your resume in 10 minutes
Elevate your interview chances with our Modern Resume Templates that follows the exact 'Resume Rules' that employers look for.
Try Now for Free!
Build Your Resume
Excellent
4.8
out of 5 on
TrustPilot