How Make Resume For Fresher Opportunities in 2023?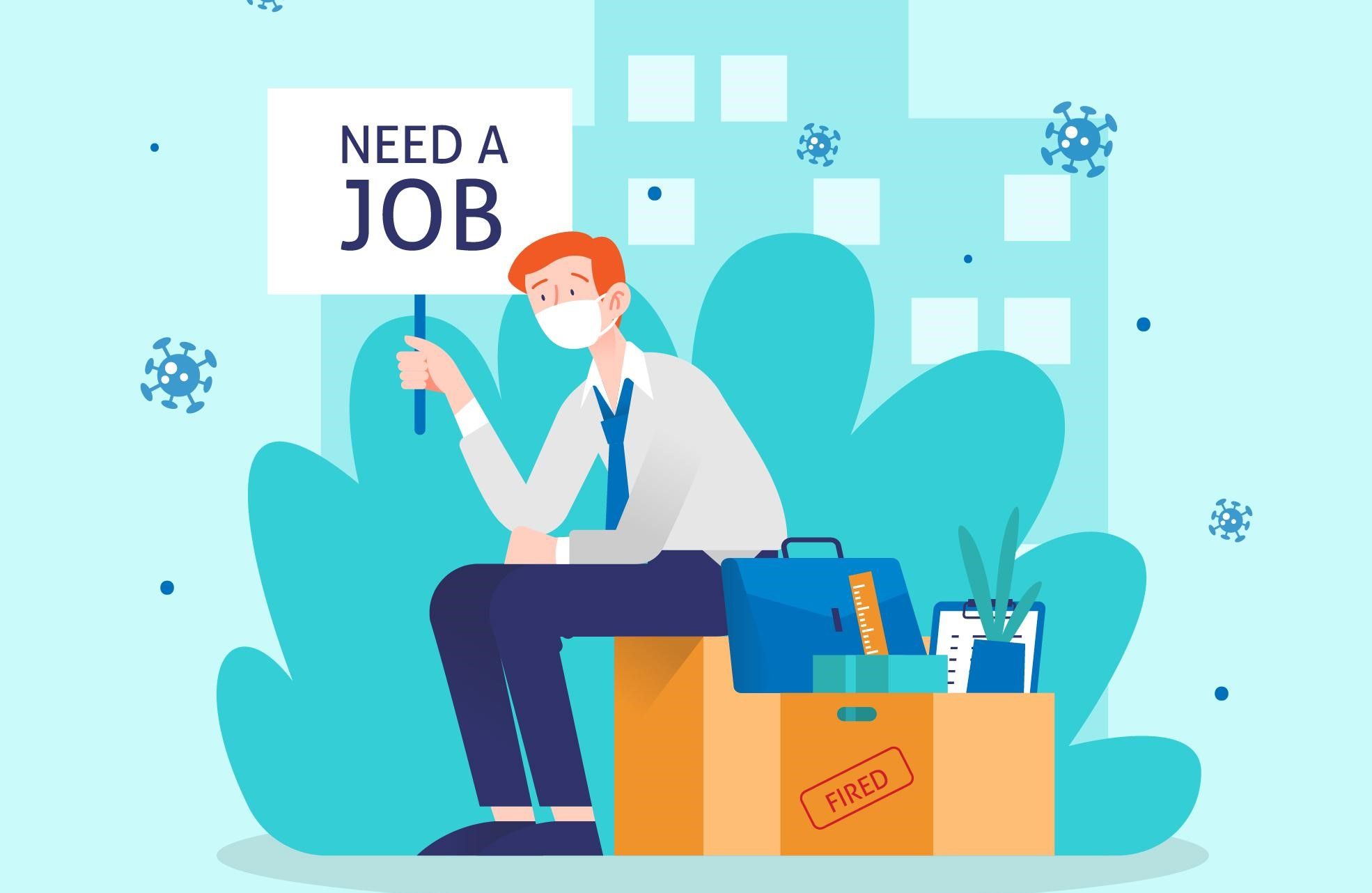 How make resume for fresher jobs?
 
Resume-building is one of the complex processes that you need to go through to get a job. It becomes more difficult if you are a fresher, as you do not have any experience and building a resume for the first time.
 
Hence, we are here to help all the recent graduates in building an impeccable resume for fresher opportunities in 2023 by answering the following questions:
What jobs can you apply for as freshers?

What is the best resume format for freshers?

How make resume for fresher jobs?
As a fresher, for crafting a resume, you must know the job requirements first. Then, you must follow professional resume-building guidelines to prepare your resume. Resume-building is certainly not easy for first-timers. Hence, we recommend using HyreSnap Online Resume Builder for your resume-building process.
It is an easy-to-use AI-based resume-building tool that will help you build ATS-friendly resumes in minutes. However, you can do it all by yourself by following the guidelines mentioned below:
As a fresher, there are various entry-level jobs that you can apply for. Your specific job opportunities will depend on your education, skills, and interests. Here are some typical job roles that freshers often consider:
Internships
Many companies offer internship programs to provide practical experience and training to students or recent graduates. Internships can be a great way to gain industry exposure and build skills.
Junior or Assistant Positions
Look for job openings in different industries for junior or assistant roles. These positions are typically designed for individuals with limited work experience but with the necessary qualifications.
Customer Service Representative
Customer service roles involve interacting with customers, addressing their inquiries or concerns, and providing assistance. These positions often require good communication skills and the ability to handle customer interactions effectively.
Sales Associate
Sales roles involve promoting and selling products or services to customers. This can include working in retail stores, call centers, or other sales-oriented environments.
Administrative Assistant
Administrative roles involve supporting teams or individuals within an organisation. Tasks may include managing schedules, organising files, answering phone calls, and coordinating meetings.
Data Entry Operator
Data entry positions involve inputting and managing data in computer systems or databases. These roles require attention to detail and good typing skills.
Content Writer
If you have strong writing skills, you can explore opportunities as a content writer. This can involve creating content for websites, blogs, social media, or other platforms.
Research Assistant
Research assistant positions are common in academic or scientific settings. You may assist in conducting research, collecting data, analyzing information, or supporting ongoing projects.
Graphic Designer
If you have a creative eye and skills in graphic design software, you can consider entry-level positions as a graphic designer. These roles involve creating visual content for various media.
Junior Developer or Programmer
If you have a programming or software development background, entry-level roles as a junior developer or programmer could be an option. You may work on coding, testing, and debugging software applications.
 
Remember, these are just a few examples, and many entry-level positions are available across different industries. 
Considering your skills, interests, and educational background when exploring job opportunities as a fresher is essential. You can discover suitable job openings by networking, attending job fairs, and utilising online job portals and career websites.
When creating a resume as a fresher, it's essential to choose a format that highlights your skills, education, and any relevant experiences you may have. Here are three commonly used resume formats for freshers:
Chronological Resume Format
The chronological resume format is the most commonly used format, especially for freshers with limited work experience. 
It focuses on presenting your education and work experience in reverse chronological order, starting with the most recent. This format is beneficial when your education or any relevant internships or projects are the most substantial aspects of your resume.
Functional Resume Format
The functional resume format emphasises your skills and abilities rather than your work history. This format is helpful if you have limited work experience but possess relevant skills or accomplishments gained through internships, projects, or extracurricular activities. 
You can highlight your skills in specific sections, such as "Technical Skills" or "Key Achievements," followed by a brief education and work history section.
Combination Resume Format
The combination resume format combines elements of both the chronological and functional formats. It lets you showcase your skills and relevant experiences while providing a chronological overview of your work history. 
This format begins with a summary or profile section highlighting your skills and achievements, followed by sections for education, work experience, and additional skills or activities.
Remember, your chosen format should suit your specific circumstances and highlight your strengths as a fresher. It's essential to customise your resume for each job application and ensure that it effectively showcases your qualifications and potential to employers.
Making a resume for fresher jobs is more complex as you have nothing to prove your worthiness Except your skills and qualifications.
However, following these points will lead you to a job-winning resume for fresher jobs easily in 2023:
Craft a Suitable Resume Outline
After finalising your resume format, you must outline your fresher resume, including all the important sections. Below are the resume sections that you can add to your fresher resume in 2023:
Note- These resume sections are focused only on freshers and will vary depending on a candidate's experience level.
Use Bullet Points to Mention Your Resume Details
The best way to improve the readability of your fresher resume is to use bullet points wherever possible.
Hence, we recommend using bullet points to mention every resume information except for the resume objective. If you find it challenging to write bullet points, follow the points listed below:
List Your Training & Certification Details
Freshers do not have any work experience to list. Hence, we suggest you list your Internship, training, and certification details to prove your technical skills for the applied position.
Write Your Resume Objective Smartly
A resume summary keeps special importance in a resume. Hence, you should write it after completing every other section of your fresher resume.
 
Additionally, you can follow these steps to craft an appealing resume objective in 2023:
Proofreading is one of the key parts of your resume-building process. It will minimise the skilly eros in your resume. Hence we recommend you proofread your entire resume with a calm mind after completing it.
Resume building is a confusing process if you are a fresher. Hence, we are listing a sample resume for fresher opportunities below that you can consider while writing your resume:
Vivek Kumar
Phone: +91 XXXXXXXXXX
Email: vivek.kumar@hyresnap.com
https://www.linkedin.com/in/vivek-kumar/
Objective:
 
Highly motivated and goal-oriented individual seeking a challenging Business Development position at RDX Technologies. Eager to leverage strong communication skills, business acumen, and a passion for driving growth to contribute to the company's success.
Education:
Bachelor of Business Administration (BBA)
XYZ University, Bengaluru, India
Graduated: May 2023
Skills:
Business development and sales strategies
Market research and analysis
Relationship building and networking
Strong oral and written communication skills
Negotiation and persuasive abilities
Problem-solving and critical thinking
Proficient in MS Office Suite and CRM software
Projects and Internships:
Business Development Intern
ABC Company, Bengaluru, India
June 2022 - August 2022
Assisted senior team members in identifying and qualifying potential clients through market research and lead generation.
Developed and delivered persuasive sales presentations to prospects, resulting in a 20% increase in client acquisition.
Conducted competitive analysis to identify market trends and potential opportunities for business growth.
Marketing Research Project
XYZ University, Bengaluru, India
January 2022 - April 2022
Conducted comprehensive market research to identify target customer segments for a new product launch.
Analysed consumer behaviour, market trends, and competitor strategies to develop effective marketing strategies.
Presented research findings and recommendations to a panel of professors and industry experts.
Leadership and Extracurricular Activities:
 
Vice President, Business Club, XYZ University (2021-2023)
Organised and managed various business events, fostering networking opportunities for students and industry professionals.
Led a team of 10 members to execute successful workshops and guest speaker sessions.
Volunteer, Local NGO (2020-2021)
Assisted in organising fundraising events and actively contributed to community development initiatives.
Achievements:
Dean's List, XYZ University (2019-2023)
Awarded for academic excellence and maintaining a GPA of 3.8 or higher.
References:
Available upon request.
Yes, a cover letter is essential for freshers when submitting a resume. While it may not always be explicitly requested, including a well-crafted cover letter can significantly enhance your job application. Here's why a cover letter is important for freshers:
Introduction and Personalization
A cover letter allows you to introduce yourself to the employer and provide context for your application. 
You can address the hiring manager directly, mention the job you're applying for, and explain why you're interested in the position and the company. This personalization demonstrates your genuine interest and enthusiasm.
Showcasing Skills and Qualifications
A cover letter provides an opportunity to highlight your skills, experiences, and qualifications that align with the job requirements. 
You can expand on relevant coursework, internships, projects, or extracurricular activities mentioned in your resume. Use the cover letter to elaborate on how these experiences have prepared you for the position.
Addressing Gaps or Lack of Experience
For freshers who may have limited work experience, a cover letter allows you to address any gaps or lack of experience in a proactive manner. 
You can emphasise your academic achievements, transferable skills, and eagerness to learn and grow in the role. Use the cover letter to explain how your education and other experiences have equipped you for the position.
Demonstrating Communication Skills
A cover letter is a writing sample showing your communication skills. It allows you to showcase your ability to express ideas clearly, organise thoughts, and effectively convey your motivation and suitability for the job. Employers highly value strong written communication skills.
Differentiating Yourself
A well-written cover letter can help you stand out from other applicants. It allows you to express your personality, passion, and unique qualities that may not be captured in the resume alone. 
Use the cover letter to make a compelling case for why you are the right candidate for the position.
Attention to Detail and Professionalism
Including a cover letter with your resume demonstrates your attention to detail and professionalism. 
It shows that you have taken the time and effort to tailor your application and are genuinely interested in the job opportunity. It reflects your commitment to presenting yourself in the best possible light.
While a cover letter may not guarantee a job offer, it can significantly enhance your chances of getting noticed by the hiring manager and progressing to the interview stage. 
Take the opportunity to craft a compelling and tailored cover letter that complements your resume and showcases your qualifications and enthusiasm for the role.
You can build a job-winning resume for fresher opportunities by referring to the above-mentioned guidelines. Still, if you want to dodge everything, check out HyreSnap Online Resume Builder.
It is an impeccable resume-building tool powered by artificial intelligence algorithms. HyreSnap resume-building platform will help you craft technically strong and impressive resumes in a few minutes.
We have listed every essential information required to build an impressive resume for fresher opportunities. Still, you can refer to the below listed key takeaways to cover up everything you missed above:
Apart from this, if you have any query in mind, please get in touch with us at info@hyresnap.com. We will be highly obliged to help you frame your career the way you want.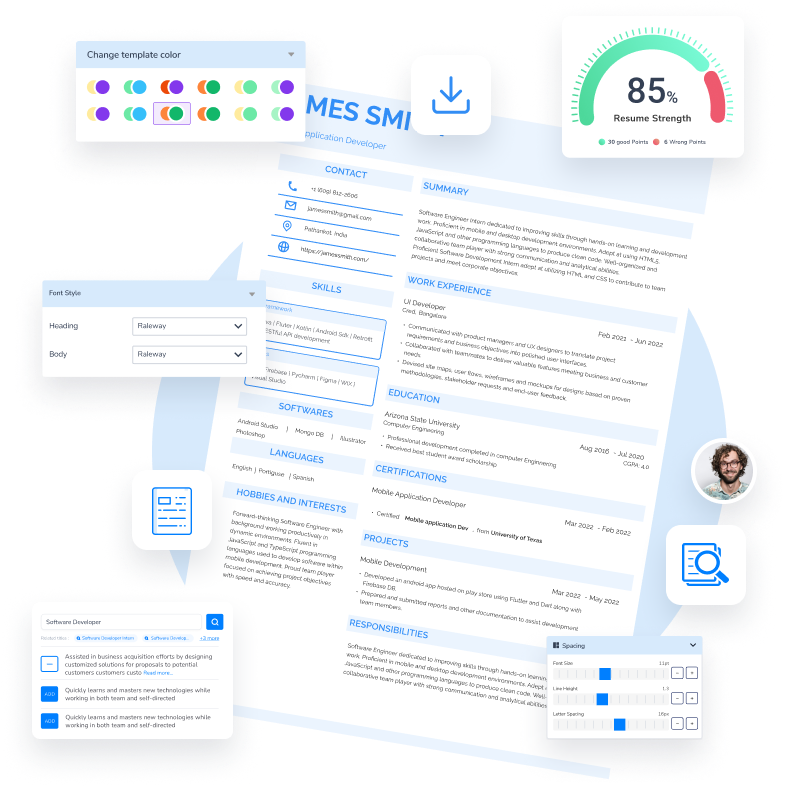 Build your resume in 10 minutes
Elevate your interview chances with our Modern Resume Templates that follows the exact 'Resume Rules' that employers look for.
Try Now for Free!
Build Your Resume
Excellent
4.8
out of 5 on
TrustPilot