5 great Interview Tips: How To Use Them Effectively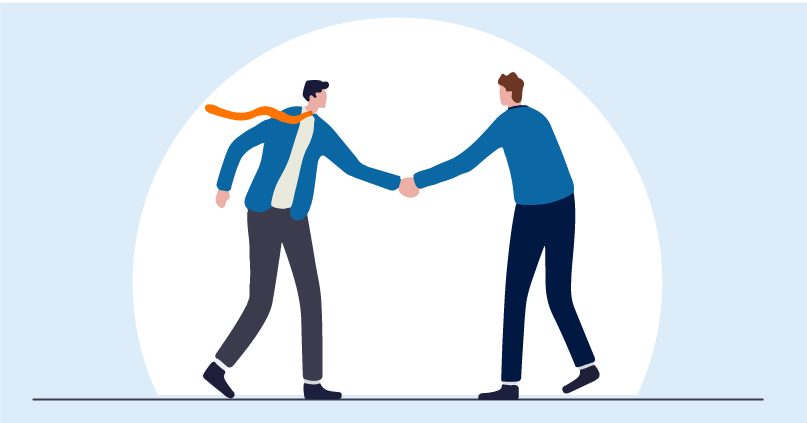 When preparing for the interview, it's a common practice to start with the knotty questions and riddles that demand significant attention. 
Not overlooking how adept-yet-piquant sketches you expect to deliver just at the right time in that compressing situation, you also need to focus on other attributes that will leave an ever-lasting impression on the interviewer. 
Essentially, that is what matters at the end of the day! So, without wasting much time, let's dive into some tips and maxims that make a great impression in an interview.
Imagine you are about to give voice to the well-thought ideas and viewpoints you were avidly waiting to deliver, emerging as the ideal candidate suiting that job profile. 
But, not to forget, from the time you have entered the interview hall, you have been continuously examined by the interviewer. 
Will you question your potential or won't bother thinking about what should be your next move?
Impression-making and exhibiting one's best attributes during an interview boost one's chances of receiving a job offer. 
By preparing for the interview and taking certain measures subsequently, it is possible to impress the hiring committee and ensure that they remember you.
Afterall, you're here to make a stellar impression. Practice the tips mentioned below to make it seem natural and professional. You go, crackerjack!
It is essential to understand the organization and the interviewer's position within it. This knowledge can help you feel more confident throughout the interview. 
Examine the organization's website, recent press releases, and social media posts to comprehend its objectives, and establish how your experience makes you the ideal candidate. 
Find its mission statement and overall objectives so that you can discuss them with the interviewer.
As discerningly said by L.C. Perry, "Being early meant being on time. Being on time meant being late. But being late was unacceptable." 
Being well-timed is given; if you're behind on time, you must inform your interviewers straight away. They'll acknowledge it substantially more than apprehending your excuse, which will be hard to believe after waiting a great deal of time.
Find out what style of interview you may expect, as every company has a different method. Some will ask puzzles, case studies, or standard interview questions. 
Most will ask role-specific questions, and you may be required to solve a problem or perform a daily activity. Ask the manager of human resources what to expect so you may appropriately prepare.
Come prepared for some standard inquiries, like, 'Tell me about yourself.' Answer this question by emphasizing your background and what qualifies you for the position. This is the most effective technique to convey your elevator pitch.
Emphasize particular portions and skills that appear to be the most crucial. Recall current and prior examples of your work that meet the requirements. This helps you demonstrate your suitability for the position, which is what interviewers anticipate.
Speaking your responses aloud is a good method for improving them. Ask a trustworthy friend or relative for assistance in reviewing the questions and answers, or repeat them to yourself. 
Friends and family should be able to provide you with constructive feedback on your replies and delivery.
Some interviewers solicit opinions from other personnel. This comprises the front desk, security, and other professionals. Respect everyone you encounter on your route to the interview. 
This not only helps companies make a hiring choice, but it also helps you begin creating relationships with potential co-workers.
The way you dress up won't decide whether you take that job or not but will indeed contribute to how you're deemed at the very first glance. 
You'll come across as dab hand and decent when you turn up in tidy attire with a professionally built portfolio in hand for making great impression in interview.
If, on the contrary, you're dressed casually and walking instead of juggling your valise and documents, you will in all likelihood not be able to leave the impression of a professional.
Nuts and Bolts- Carry what is required!
You might need a quick sip of coffee or tea in the morning to boost your confidence. But don't forget that even a small mistake can cost you this amazing chance. Bringing a paper cup to work might not be a big deal for you. 
After all, who doesn't like to sip coffee at work? But this could lead to your first conversation with someone from the company being something like, "Hey, you left your things here; the trash can is over here." Even if it doesn't kill you, it won't make a good impression on the interviewer.
Examine your clothing for loose threads, pet hair, stains, or holes, and keep your nails clean and your shoes polished. Maintain a confident smile and body language during the entire interview.
While you're waiting for your turn in the lobby area, don't get enthralled by the incessant urge to be on the phone. 
The innate propensity to draw out your phone in every setting or situation, whether you're in a queue to get your registration or in a restaurant savoring your favorite food, might throw you on the hop at any moment.
It's typical conduct; you look forward to the host making the first move and introducing both parties. Although it might be veracious, taking the initiative in the interview room will be a favorable option. 
With this weeny gesture, you're indicating a zing and self-confident you who is ready to get cracking on the interview.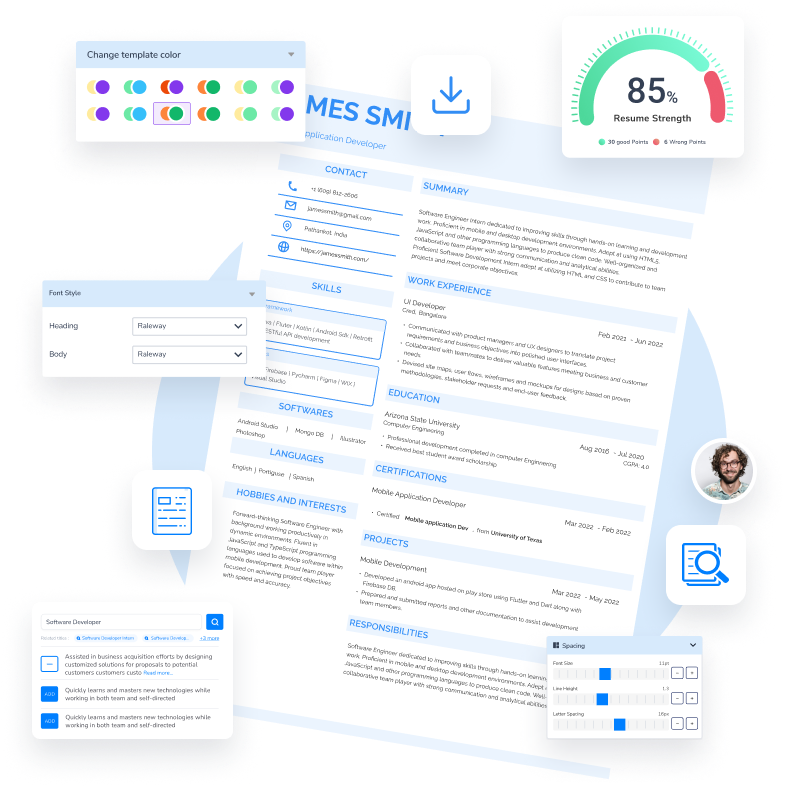 Build your resume in 10 minutes
Elevate your interview chances with our Modern Resume Templates that follows the exact 'Resume Rules' that employers look for.
Try Now for Free!
Build Your Resume
Excellent
4.8
out of 5 on
TrustPilot