Personal Statement: Best Profile for Resume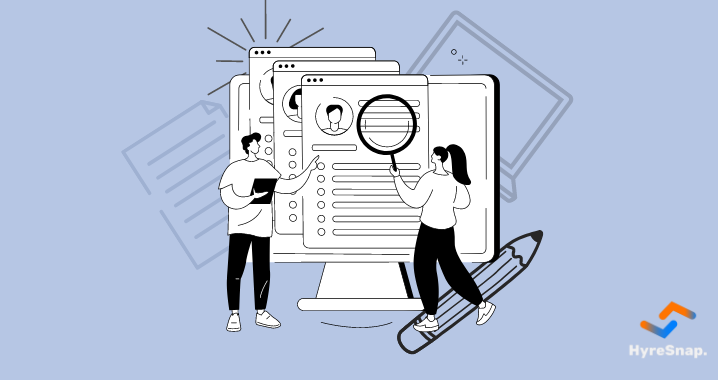 Every day a large number of CVs and Resumes are sent to recruiters. 24% of hiring managers to spend less than 7 seconds looking at resumes in general. 
But you can catch their attention and demonstrate your strengths by creating a compelling personal statement. 
Here, we'll get into details about what a personal statement is, how significant it is, how to write a personal statement and some examples from different industries.
It's the very first thing that goes on your resume. It is a brief introduction to your strengths, interests and experience. Since it is the first thing a recruiter can glance at, it makes a major impact on your profile strength. 
It is the part that encourages recruiters to read the rest of your resume. 
A resume with a good personal profile may have a higher chance of grabbing the recruiter's attention. So, it is of utmost importance to structure your Personal statement appropriately.
Here are a few tips you should follow while writing a personal statement: 
 Keep your personal statement for resume Compact, Crisp and Clear 
Your CV profile should not exceed one paragraph with three to six sentences. In order to decide whether they want to interview you for the position, a hiring manager skims your resume for important words. 
To make sure they can understand the point you're attempting to get over, use basic phrase forms.
Avoid using broad terms that other candidates may use on their resumes because your statement is brief. Instead, it's preferable to include precise facts in your resume profile, such as increased turnover or growing sales by a certain amount. 
Don't repeat yourself; just concentrate on delivering pertinent information from your resume.
The skills of the RJ are highlighted and the personal profile is compact and clearly, the capabilities of the professional are mentioned.
Restructure Profile Statement in Resume
Examine the job description for each position you wish to apply for to see the qualifications and years of experience needed. Some businesses analyze your resume using software to see whether you're a good fit for a particular position. 
By using keywords from the job description in your personal statement, you can satisfy the requirements set forth by the software.
Here the personal statement is customized as per the job role requirements.
Even though a personal statement for your resume is the first thing to go on your resume, you should consider formatting your Personal statement at the end. 
Take the key highlights from all the sections of your resume, find the proudest accomplishments from your resume, and list them all in your personal statement. Additionally, add some personal information to your resume.
Here are a few important things you shouldn't miss out on including in your Personal Statement:
Briefly describe where you are in terms of your career. Indicate, for instance, whether you have relevant experience or are a recent graduate. 
Mention your prior employment if you are currently unemployed. If you've just finished school, you can mention pertinent information regarding your degree.
Examine your skills and talents in light of the job description in the posting. Mention why you believe you'd be a good fit for the job in light of these facts. You may also mention any relevant work experience, along with the abilities and information you picked up from it.
There may be particular educational or experience requirements for the position. Mention these qualifications in your personal statement if you meet them. 
Since your resume profile is the first section, a recruiter can see right away if you fulfil the qualifications for the post. Include information about the industries you have worked in and the positions you have held. 
You can talk about the items and procedures you've worked on that might be relevant to the job.
If your application for the role is accepted, describe why and how you would dedicate yourself to the business. 
You should also be specific about your professional aspirations. For instance, you might state that even though you're looking for a junior position, you intend to advance and become a manager at the business. 
Here, 'I've' has been used several times and educational details have also been mentioned which is not much necessary as it is mentioned in further parts of a resume.
This personal profile includes everything mentioned above - a brief intro, skills, achievements and even goals.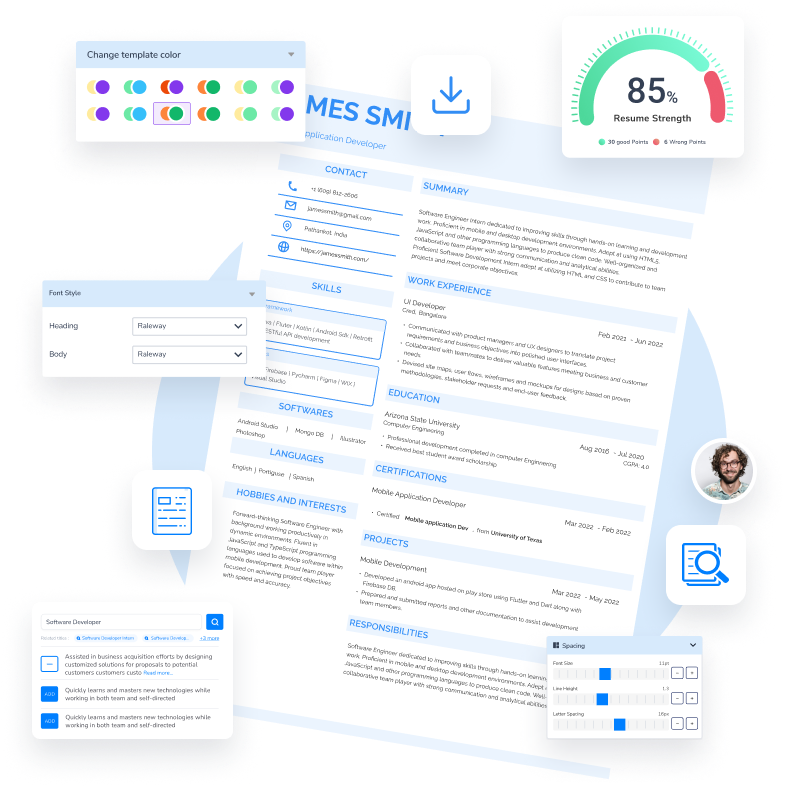 Build your resume in 10 minutes
Elevate your interview chances with our Modern Resume Templates that follows the exact 'Resume Rules' that employers look for.
Try Now for Free!
Build Your Resume
Excellent
4.8
out of 5 on
TrustPilot