Tech Resume: Why You Need One?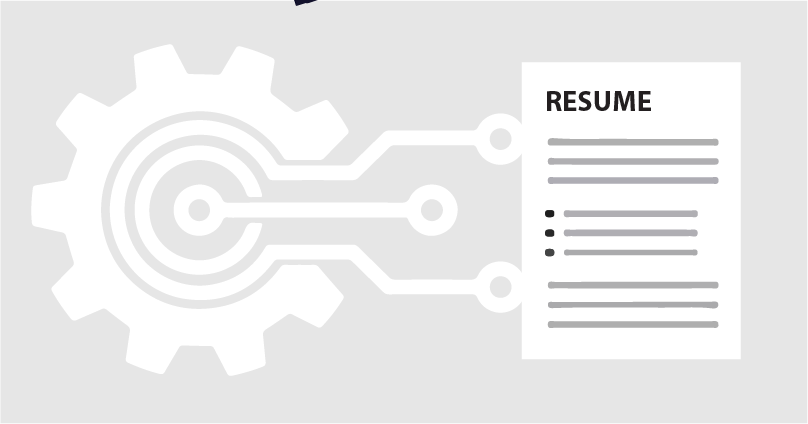 One industry that has seen a lot of boom in recent years is the tech industry. With many startups and businesses coming up, the demand for tech professionals is high. With that being said, there is no doubt that so many people have started pursuing careers in tech. But the question is, when about 2 million people are applying for the same job, how do the companies select the right candidates? The answer is simple: they screen you through with your resume. So why not upgrade your resume to a tech resume that matches job requirements?
The question that then comes to mind is what is a resume? A resume is a one page long summary of your relevant work experience, skills and education that helps recruiters know you are the best candidate for a job.
The next question that comes is even if we have a degree or diploma from a reputed college or university, do we still need to work on a  resume? The answer is yes, with so many people applying for tech jobs, the demand is not for just a tech professional, it is for a great tech professional that knows what he/she is doing. Here is a list of reasons that will make you guys see why a tech resume is important.
Did you know that even if you have worked for tech giants like Google, Facebook or Apple, if your resume isn't written right, you can still get rejected. Sounds odd right, but that's the truth. If you just mention the names of the companies in your work experience section, without elaborating about your job responsibilities, achievements, accomplishments or growth, why do you think the company will hire you? Just having names with little to no proof backing or supporting your claims makes them look weak. As a candidate you should use your work experience to your advantage. Hence, working on your resume is important.
Another mistake you can make as a candidate is just sending your LinkedIn profile instead of an actual resume. This method will definitely land you in the rejected pile. Why you might ask? The answer is simple,
 
It shows you are not really interested and hence put little to no effort in it.

All your skills and work experience are there. That means there is no segregation that allows the recruiter to only see relevant skills and experience.

Keywords are not there. Most companies run resumes through a software called ATS. That means, resumes that lack keywords set by recruiters, will simply get rejected.
As we know already, about 2 million people are applying for a  job. How much time do you think the HR or the recruiter will spare on a single resume? The answer is simple. In the 2018 Eye-Tracking Study, it was found that the time HR spends on the initial screen of a resume is 7.4 seconds. That means that you have only 7 seconds to stand out from the rest of the fish in the job recruitment pound. That means if your resume is generic, doesn't highlight your personality, skills or accomplishments you will never make it to the interview. Therefore, it's important to work on your tech resume.( Click here to know more about 7 Second Scan)
As mentioned before, ATS stands for Applicant Tracking System. It is a software used by corporate HRs and staffing agencies to manage the recruitment process from sourcing to hiring. Created for large companies that are used to getting thousands of inbound job applications every week, today, 99% of Fortune 500 companies rely on ATS software to help streamline their recruitment process. ATS screens through thousands of candidates who applied for a job with predefined keyword search set by HR. It filters the applicant resumes through skill-based presets matching the job description.( Click here to know more about ATS)
 
After going through all the resumes, the HR or the recruiter, separates the resumes in three piles namely, 
Yes pile- this is the pile that has resumes best for the job, these resumes include all the skills and work experience the company is looking for. The number of resumes that land in this pile are not more than 5. In case the HR finds a 6th resume, the resume that is weakest amongst them goes to the maybe pile.
Maybe pile- The resumes that are good , but not great land here. If the number of resumes in the Yes pile are enough, you will never land an interview, even if you are on top of the pile.
No pile- Most of the resumes land here. Only a handful make it to maybe and 5 make it to the yes pile.
Therefore, it's clear that if you want to land a job you need a yes pile resume. And for that you need to work on your resume every time you apply. 
Wow, reading all this makes us realize, even as a techie, if we don't have the right resume, we might not land a job? So what should we do? The answer is easy, use HyreSnap. Our AI Engine extracts the keywords from the job description and automatically includes them in your resume within minutes. Not only that, it helps you present your skills and accomplishments in an optimal manner that matches the job description. We also provide you with a job search option where you can easily find jobs that match your resume in any city of your choice. Our resume formats are ATS friendly and approved by more than 40 HR experts. We make your resume-building process easy and efficient. You can write your job-winning resume in just fifteen minutes. Use HyreSnap resume builder to make your perfect resume now.
Author: Khushi Malhotra
Did you enjoy this article? Read more articles like these!